Inspired by 'Mother Earth', Bangkok's MOTHERBKK 'Prosperous Eats' restaurant by Taste Space uses earth elements such as soil, stones, minerals, and organic matter to provide the experience of an earthy gastronomic journey.
Located in a small two-storey high building in Taladnoi, a historic neighbourhood of Bangkok, visitors are greeted by a natural wooden floor and off-white wooden stamped concrete walls. Ceiling boards are randomly opening to bring in sunlight and create a play of shadows that recalls the feeling of sitting under a tree.
In the centre of the space, an open plan kitchen allows for direct interaction with the chef and a feeling of being connected to the culinary process.
Moving past the open kitchen, a darker lighting scheme and black interiors lead up a staircase to an upper level. Though the two floors are connected through the area of the space, the more mysterious vibe to the 2nd floor, with its darker furniture and bar, create a subtle sense of mystery.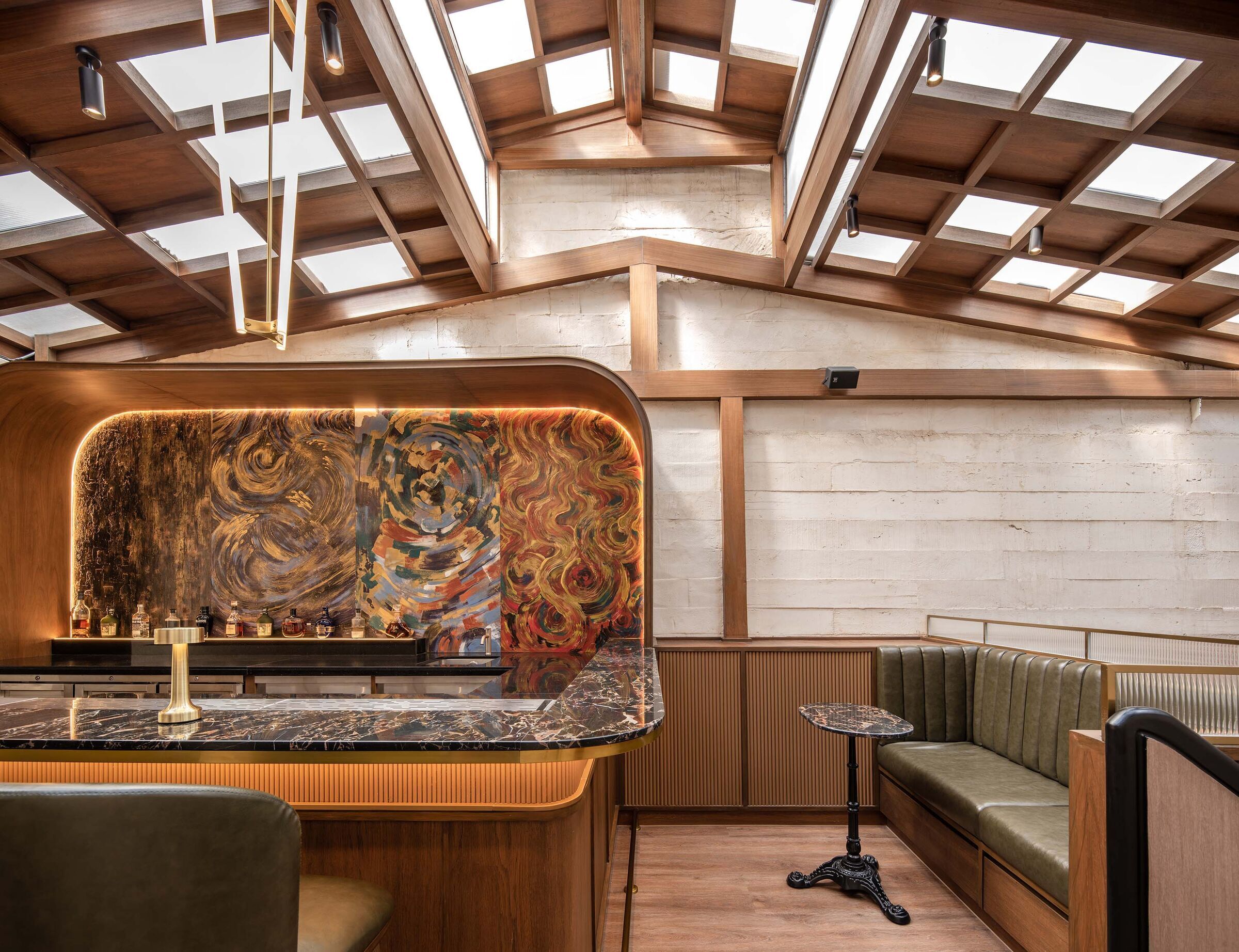 A large window frames views of a large tree that has been present on the Taladnoi street for many decades. The designers explain that the scene is symbolic of the restaurant and the theme of co-existence with Mother Earth.