The Wilkie D. Ferguson Jr. Federal Courthouse is a state-of-the-art facility that is an efficient and cost-effective building that reflects the dignity of the judicial process, while providing stringent security and meeting the requirements of the US Courts Design Guidelines, the needs of the GSA, the judges and the citizens of Miami.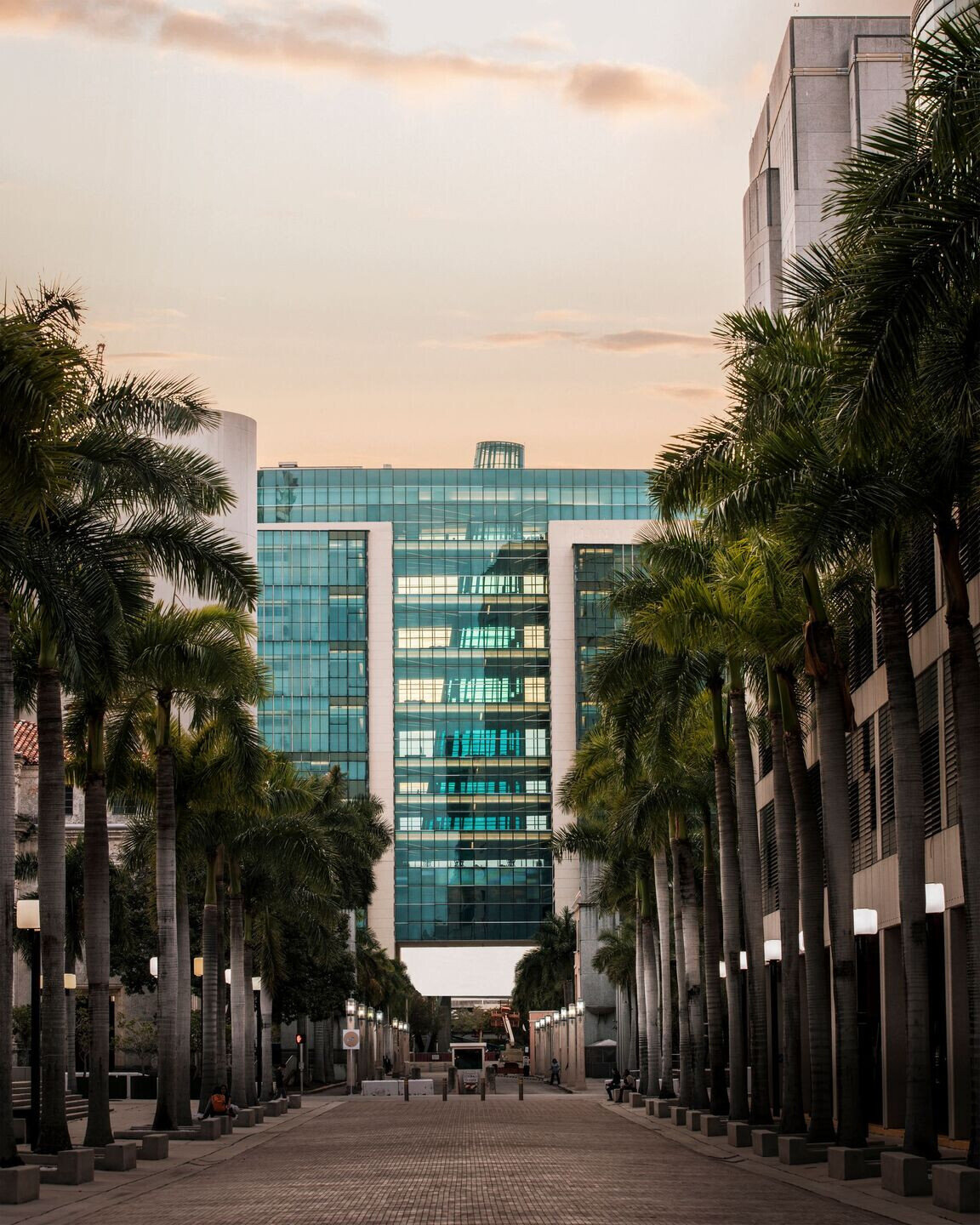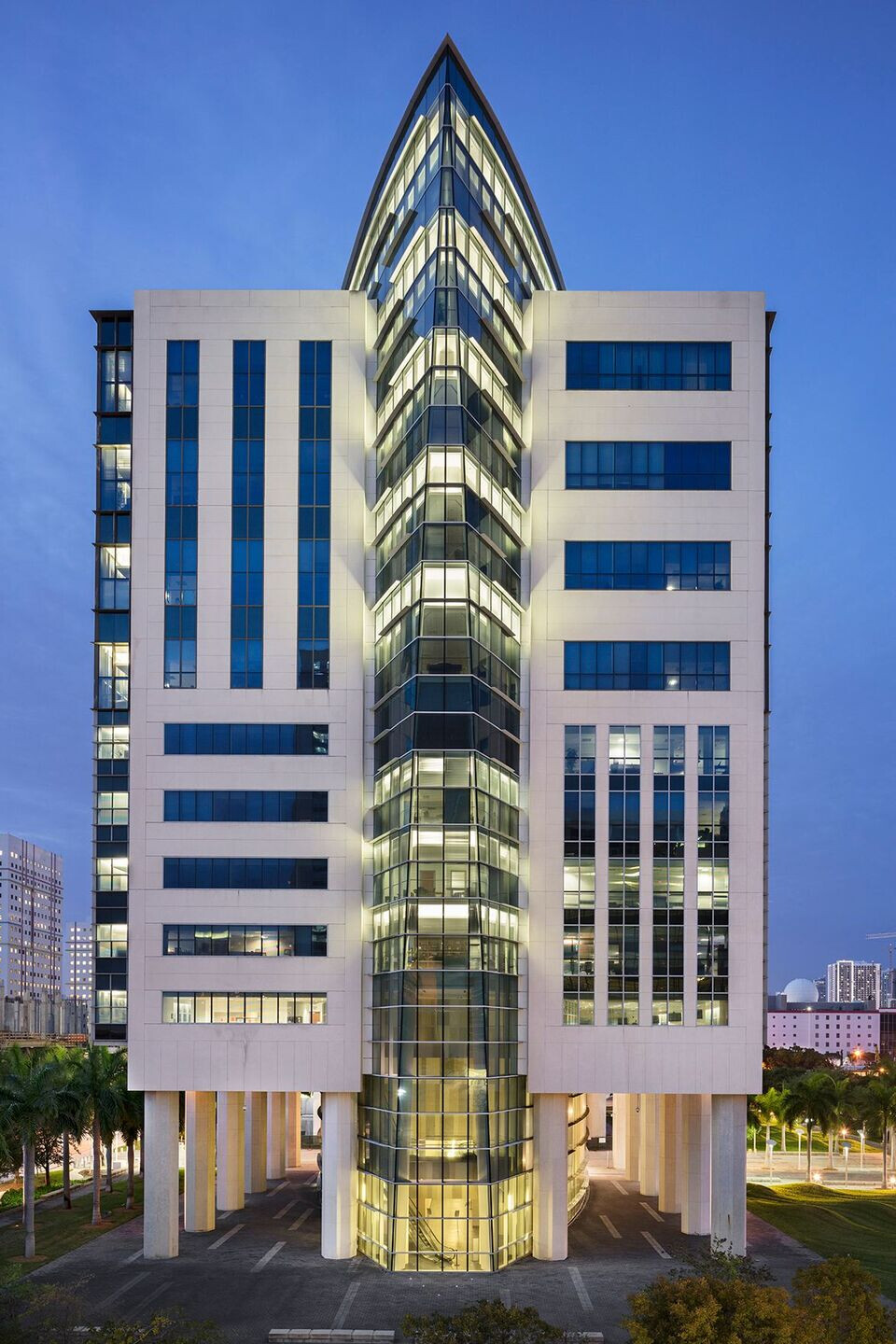 The facility includes a variety of spaces such as a main public atrium, 14 courtrooms, 16 chambers for the U.S. District Court, a secure holding facility and specialized offices. Also in the building are record storage facilities that meet Physical Security Standards for Sensitive Compartmented Information Facilities (SCIFs), as set forth by the Director of Central Intelligence (DCI). Several areas of the facility also have Secure Storage and demising walls between tenant agencies with security mesh installed.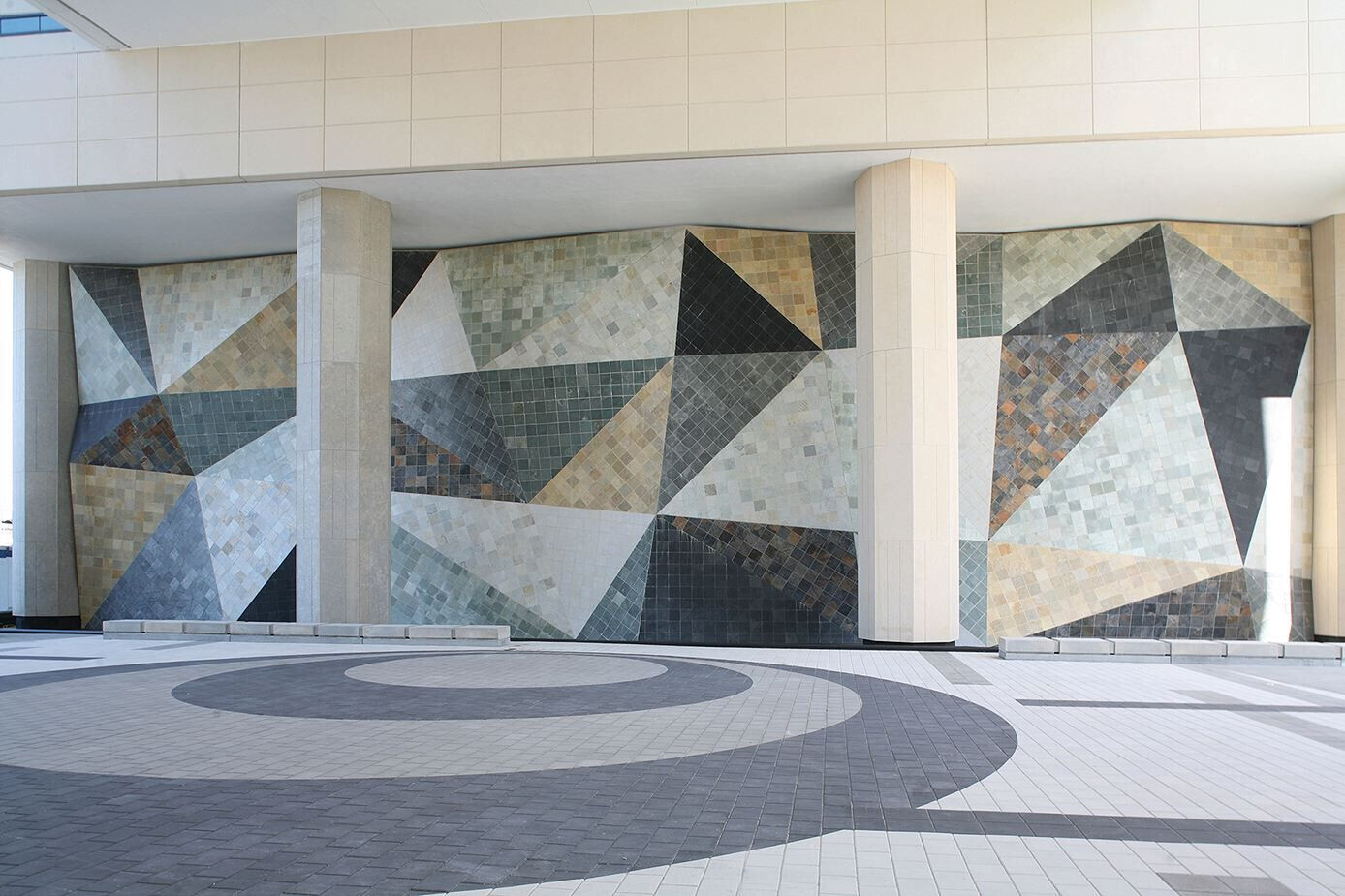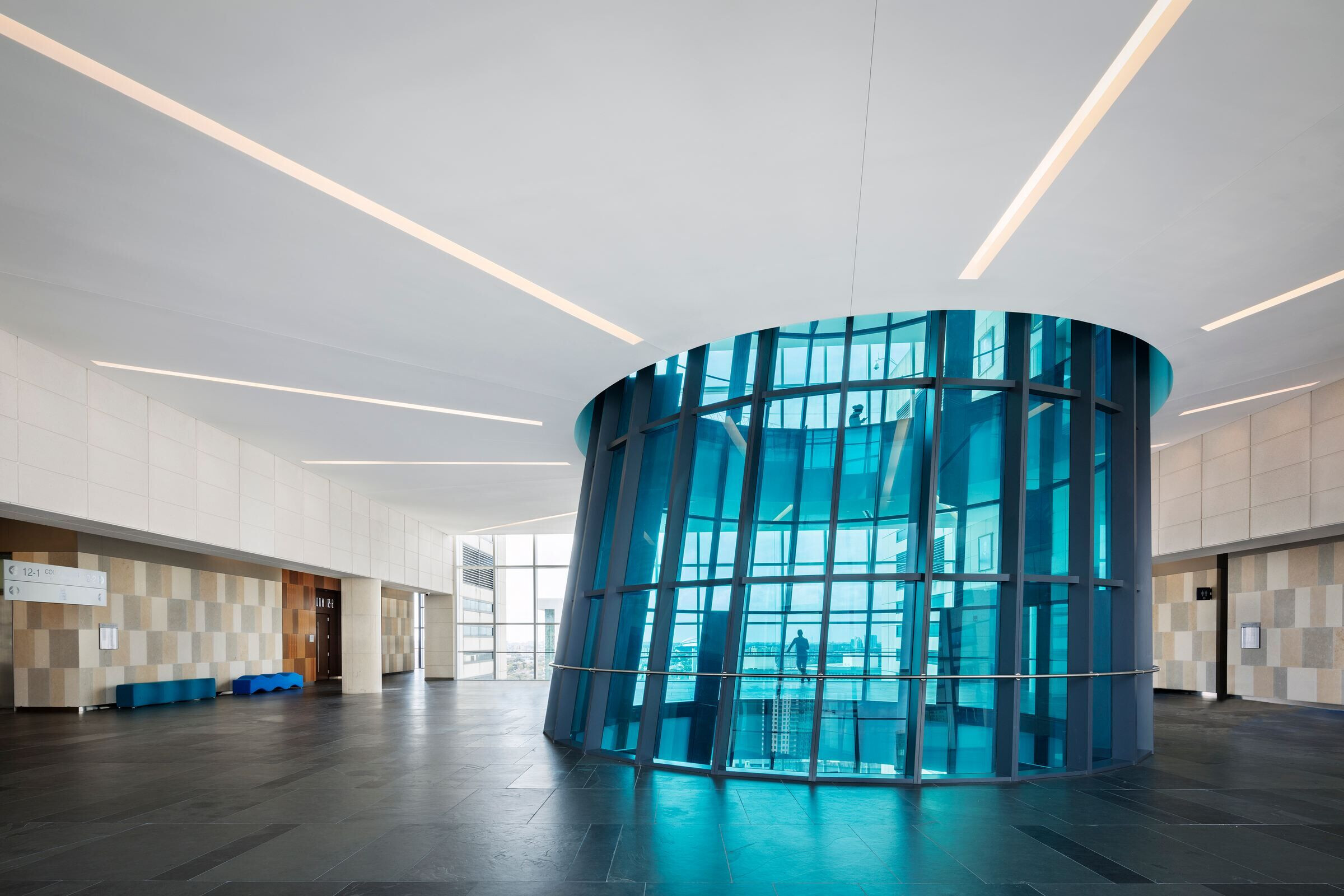 The Courthouse houses tenants such as the U.S. District Court, General Services Administration, U.S. Attorney's offices, U.S. Probation offices, U.S. Marshal's offices and Federal Public Defender offices. The basement level contains a gun firing range and a secure tunnel, which connects to the Courthouse Annex Tower and Federal Detention Center.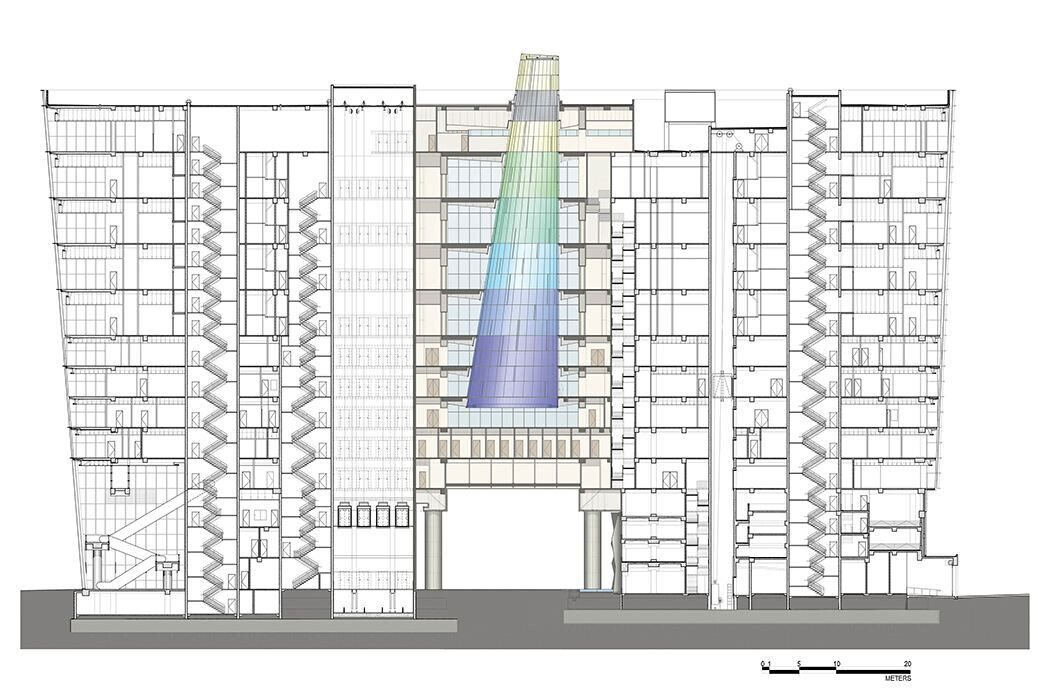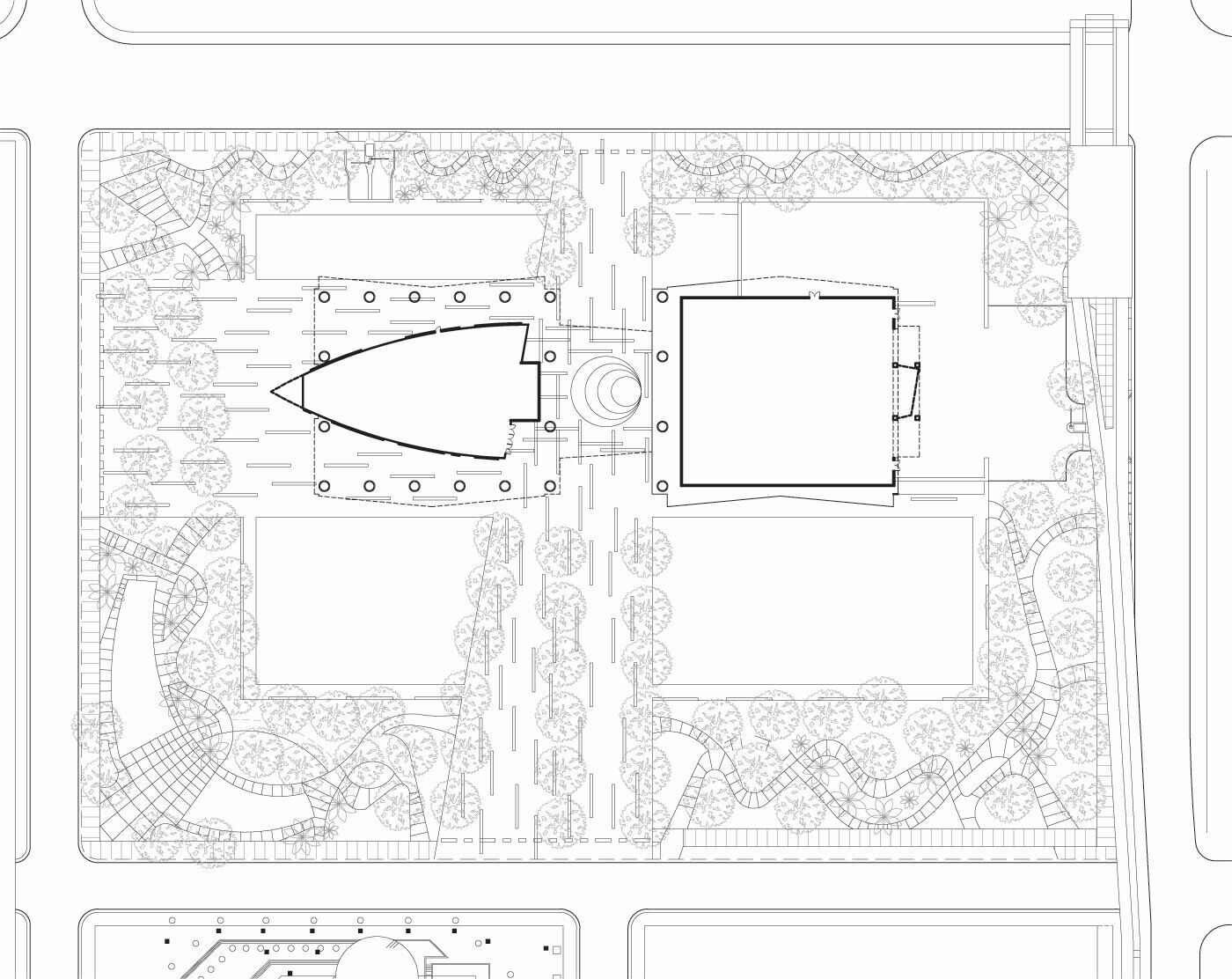 Material Used:
1. Structural System
Cast-In-Place Concrete and Post-tensioning: Capform Concrete, Inc.
2. Exterior Cladding
Masonry: Pompano Masonry Corporation
Metal or glass curtain walls: Antamex International, Inc.
Arch. Precast Concrete: Gate Precast Company
Exterior Stucco: Acousti Engineering Company
Stone Installation: Quality Floor Covering, Inc.
3. Roofing
Built-up roofing: US Intec (Centimark)
Thermoplastic Roofing: Stevens (Centimark)

4. Windows and Glazing
Glass: Viracon (Antamex International, Inc.)
Skylights: Antamex International, Inc.

5. Doors
Entrances: Antamex International, Inc.
Metal: Firedoor Corporation
Wood and Bi-Fold Doors: Buell Door (Baron Manufacturing)
Fire-control Doors, security grilles: Firedoor Corporation
Special doors (Sound Control STC55): Firedoor Corporation
Weather Tile Service Roll-Up Doors: Wayne Dulton (Door Systems, Inc.)
Security Detention Doors (Hollow Metal): Habersham (Cornerstone Det. Products)
Vault Doors: Mosler, Inc.
6. Hardware
Locksets: Schlage (Firedoor Corporation)
Hinges: Hager (Firedoor Corporation)
Closers: LCN (Firedoor Corporation)
Exit devices: Von Duprin (Firedoor Corporation)
Pulls: Hager (Firedoor Corporation)
Security Door Hardware: Hager, Sentrol, Von Duprin

7. Interior finishes
Acoustical ceilings: Armstrong (Acousti Engr. Company)
Suspension grid: Armstrong (Acousti Engr. Company) Operable Panel Partitions Moduflex (Acousti Engr. Company)
Cabinetwork and Custom Woodwork: Baron Manufacturing
Paints and stains: Sherwin Williams (Patrinos Painting)
Wall coverings: Carnegie (Patrinos Painting)
Wood Paneling: Whittelsey Wood Products (Baron Mfg.)
Plastic laminate: Baron Manufacturing
Special surfacing / Corian: Baron Manufacturing
Floor and Wall Ceramic Tile: (Dal-Tile) David Allen Company
(Bathrooms and Kitchen on Lvl. 7 North)
Epoxy Terrazzo: David Allen Company
Resilient flooring (VCT): Mannigton Commercial (Acousti)
Vinyl Base: Johnsonite (Acousti)
Carpet (Carpet Tiles and Broadloom): Shaw Carpets (Acousti)
Carpet (Level 7 Atrium Dining Area) Constantine (Acousti)
Raised Access Flooring: ASM (Acousti)
Rubber Flooring: Pirelli Rubber Flooring (Acousti)
Wood Flooring: Permagrain (Acousti)
Italian Limestone: Grassi Pietre Srl, Vicenza, Italy
Teakwood Sandstone: AllStone Imports, Inc.
Slate Flooring / Water Feature Slate: American Slate Company
Fabric Wrapped Acoustical Panels: Fabri-Trak Systems, Inc. (Brambiers)
Interior Signage: ASI Modulex
Security Ceilings: Steel Ceilings, Inc. (Acousti)
8. Furnishings
Window Blinds and Roller Shades: Hunter Douglas / Mecho-Shade
Hearing Room and Jury Seating: Vecta (Baron Manufacturing)
Upholstery: Vecta (Baron Manufacturing)
Fixed Spectator Seating: Knowles Brothers (Baron Manufacturing)
Dining Tables and Chairs: Luminaire
Site Furnishings: Escofet (Artexture+South)
Site Trash receptacles: Landscapeforms
9. Lighting
Interior ambient lighting: Bartco
Downlights: Edison Price/Lucifer/Capri/Erco
Task lighting: Cooper
Exterior: Bega and Louis Poulson
Controls: Lutron & Watt Stopper
10. Conveyance
Elevators/Escalators: Schindler Elevator Corporation
Accessibility provision (lifts, ramping, etc.): Schindler Elevator Corporation
11. Plumbing Fixtures
Water Fountains: Sunroc (John J. Kirlin)
Water-saving fixtures: Crane (John J. Kirlin)