White Wedge House is an urban property designed in a build-up plot area of 9350 sq ft. in Ludhiana. Serving the aesthetics of the modern era, White Wedge House is developed by Planet Designs and Associates to enhance and ascend contemporary living standards. The most fundamental aspect of the property ensembles is its simplicity showered with the coast of luxury living.
The two-floored urban plot is aesthetically designed to muster up a balance between the colour forums of the surroundings. The plot's colour palette is intricately set to classify the sophistication and delineation of modern living standards.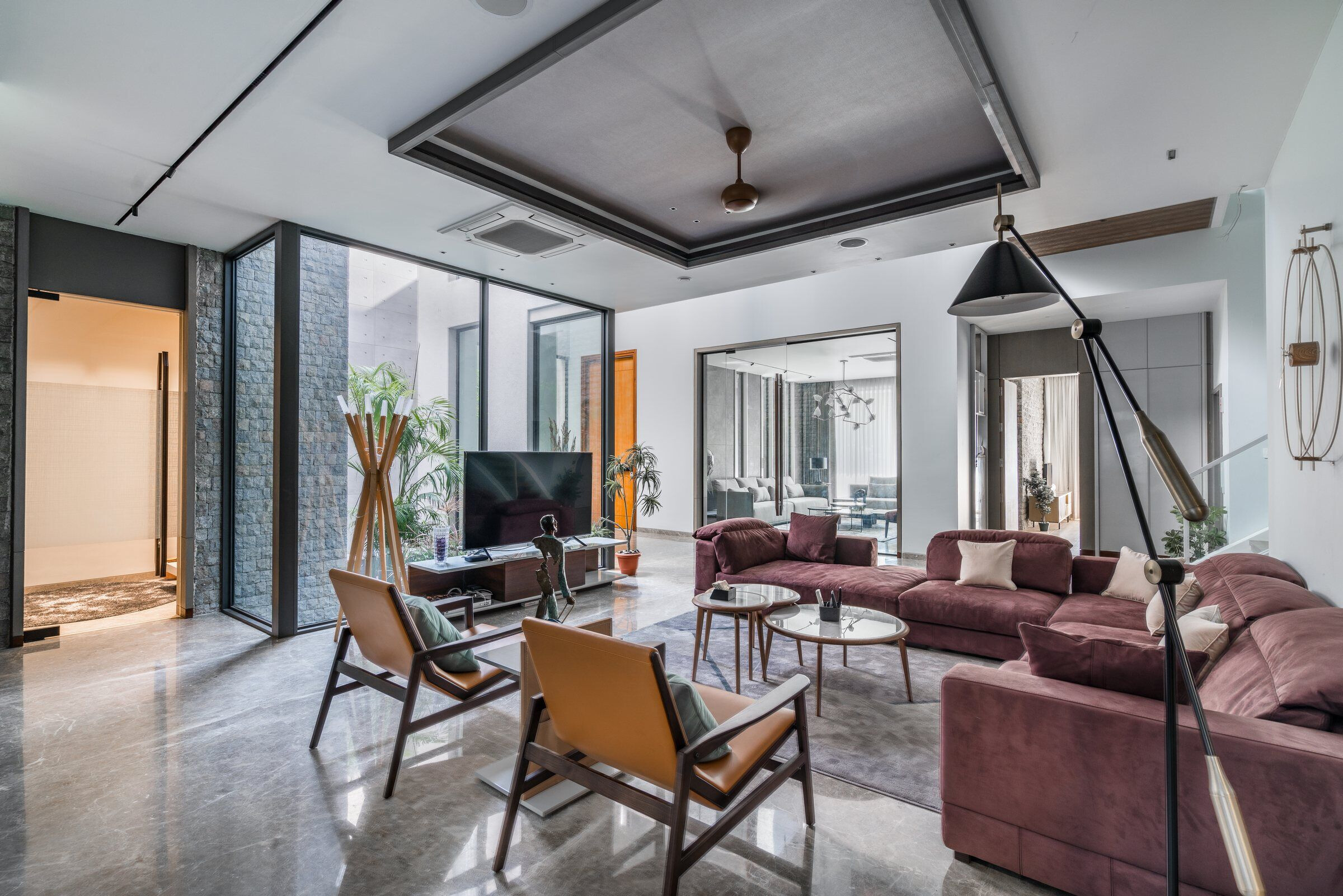 The architecture and design of this urban home are done mainly to increase the plot's spatial awareness where there is an abundance of natural light. It is also profoundly seen that the house has loads of pleasing corners and nooks to spend quality family time.
The house's anatomy is curated so that even a big room can be lit up with the vibrance of one standing chandelier. The place gives a blend of traditional and modern, exterior and interior, with the usage of local art pieces made by craftsmen.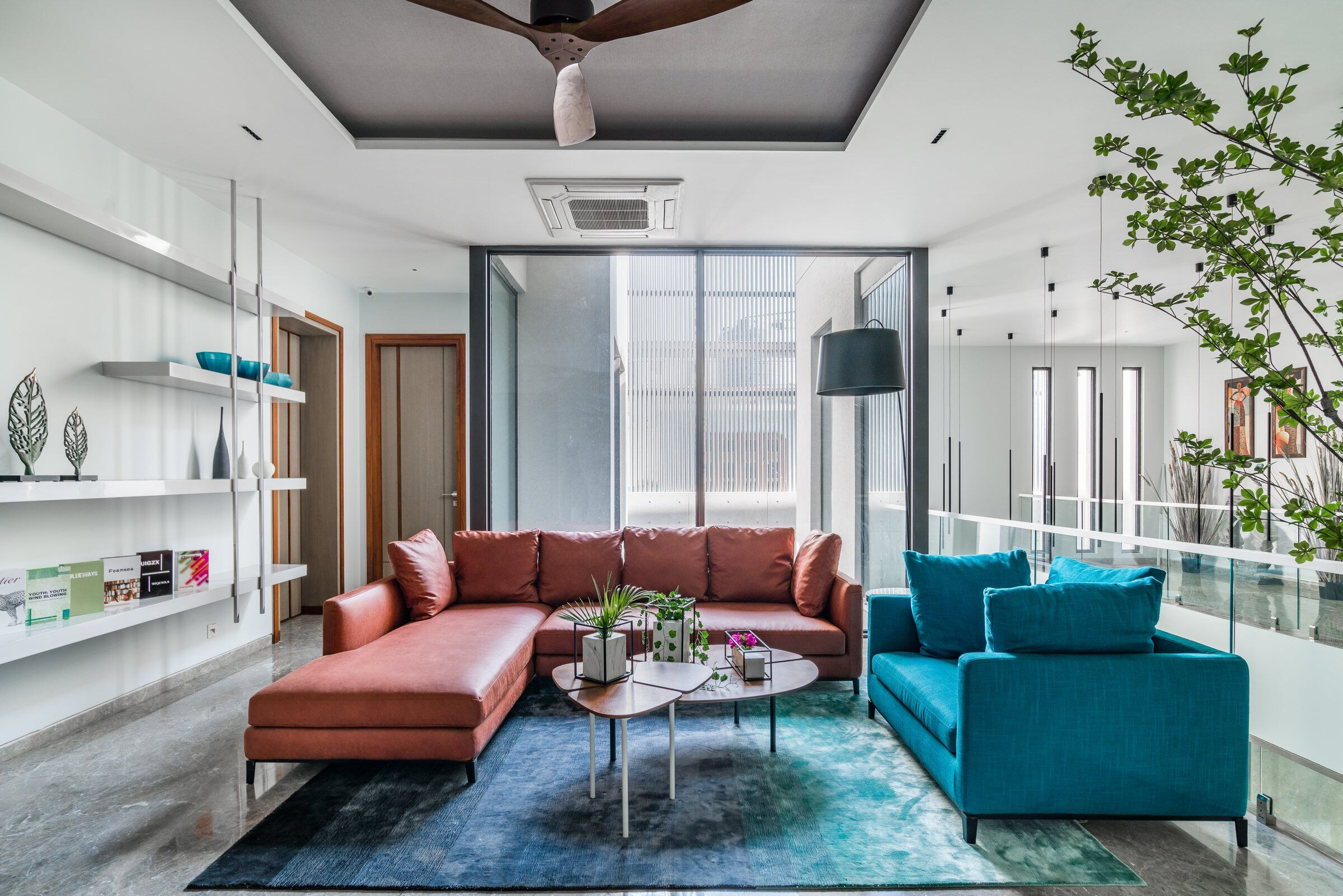 The plot entrance is set to be lucid and contemporary, keeping the simplicity of the colour palette in mind. Starting from the ground level, an spatial distribution is explicitly done in the form of a family engagement environment. It is further received with a stellar view of the central garden, without leaving the privacy for each one. The ground floor consists of the dining room, kitchen, lobby, seating area and a master bedroom. The design and flow of the floor are done in a way to keeps the familial structure of the house intact.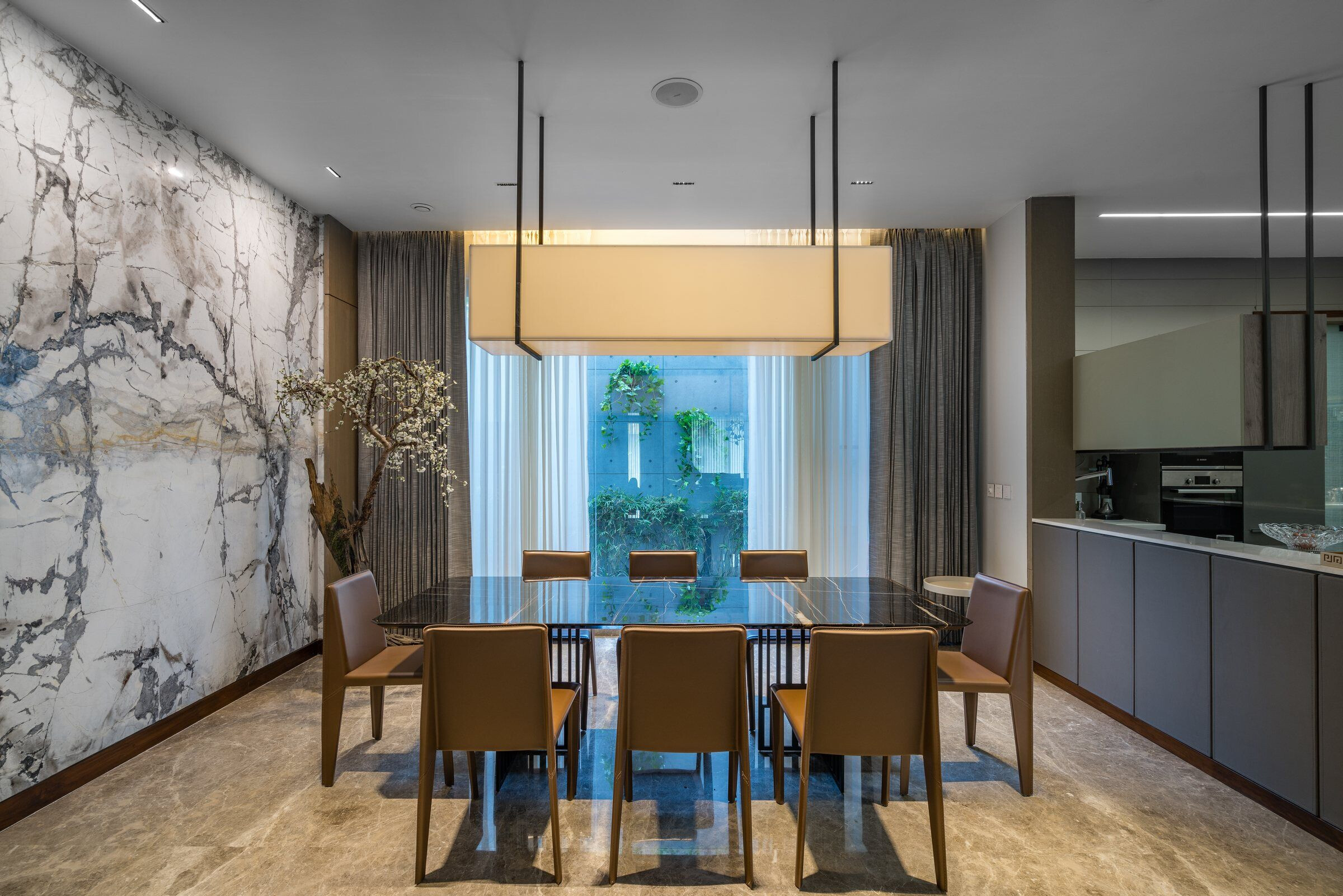 On the first level, the bedrooms are distributed carefully, keeping the sense of privacy and family belongingness. The centre of the floor marks a lounge area, accompanied by 4 bedrooms and 1 study room. It can be established that the minimal home colour furnishing is aesthetically eyed, pleasing and welcoming to the scenic view of the house.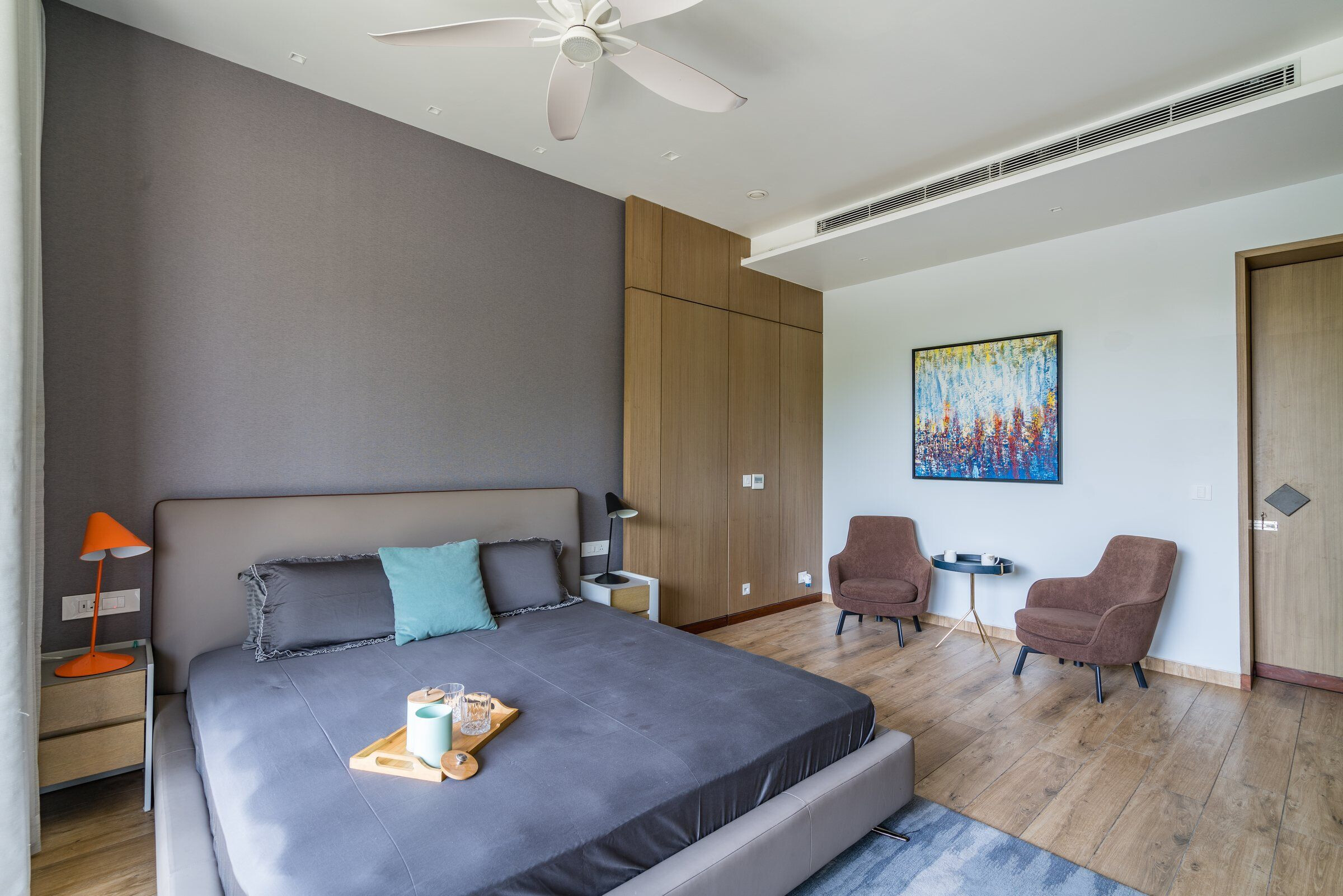 With a simple facade and sober in its nature, the plot invites one to discover it and enjoy its views which are as serene as its own aesthetic. It is a house designed to create a home environment while keeping the privacy of individuals intact.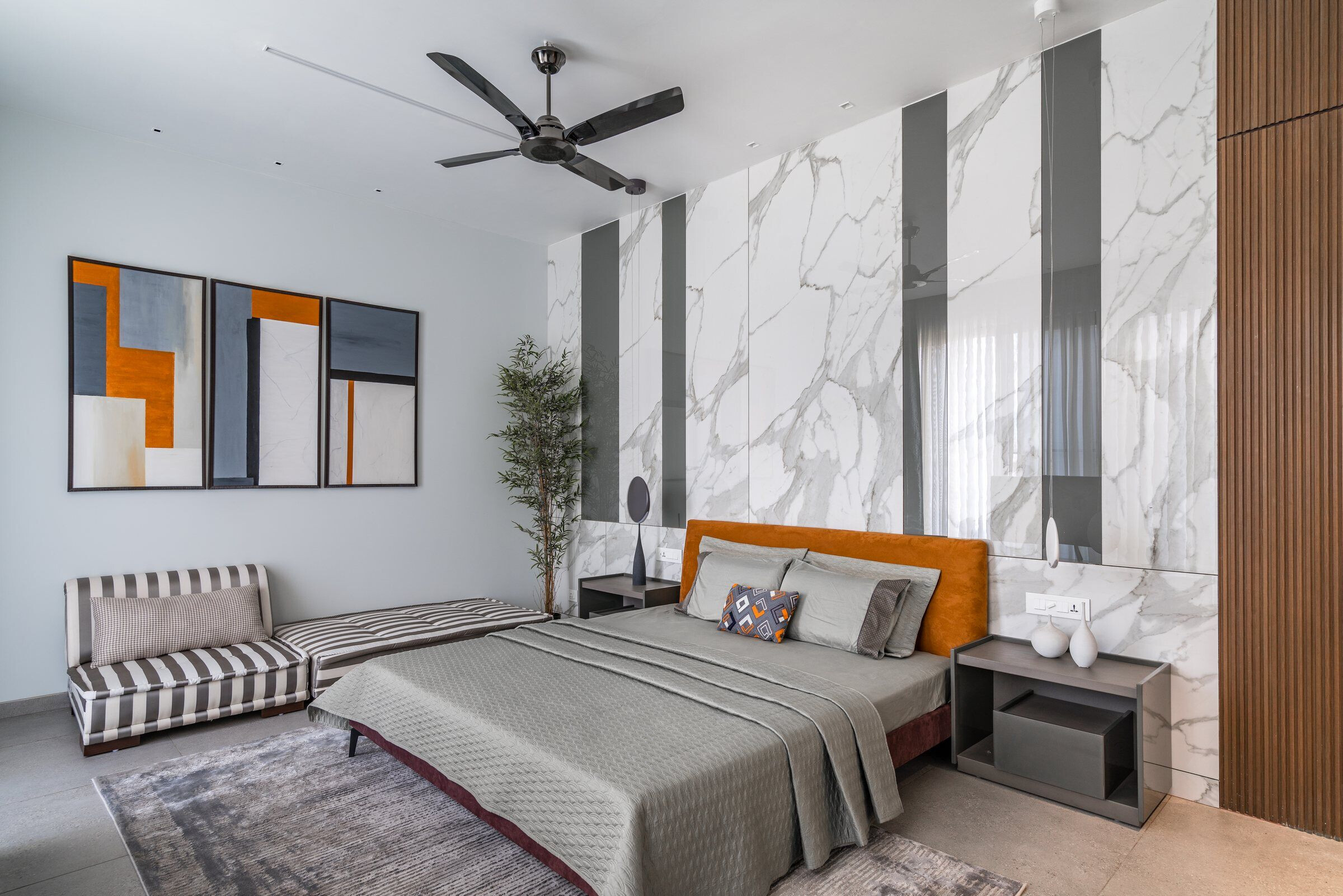 Highlights of the residence
● The elevation was sketched first to visualize the facade of the residence.
● Impactful entrance
● Plenty of Nooks and corners to sit and spend family time
● Feeling of one big room on the lower floor by using glass partitions.
● Lighting that does not look like a singular chandelier but gives a feel of a luxe modern chandelier
● Abundant use of colours in furnishings
● Handpicked furnishings
● The artwork was done by a local artist by keeping the look and feel of the room at the centre of it.
● Open terrace sitting.
● Abundant natural lighting in each of the rooms.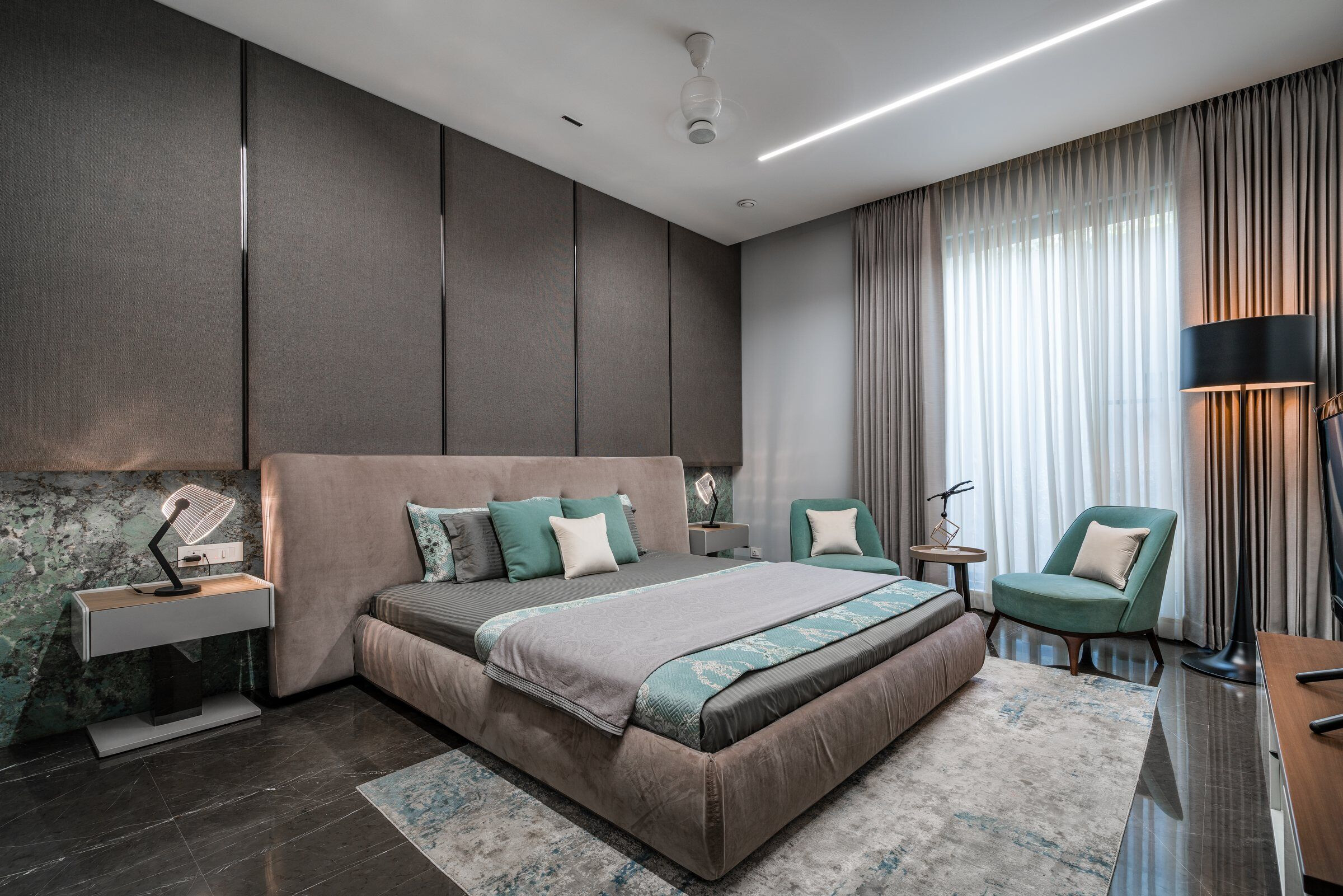 Team:
Principal Architect: Ar. Talwinder Panesar
Design Team: Majinder Panesar & Ar. Talwinder Panesar
Structure Consultant: Er. Jatinder Malhotra
Electrical Consultant: The Lights and Beyond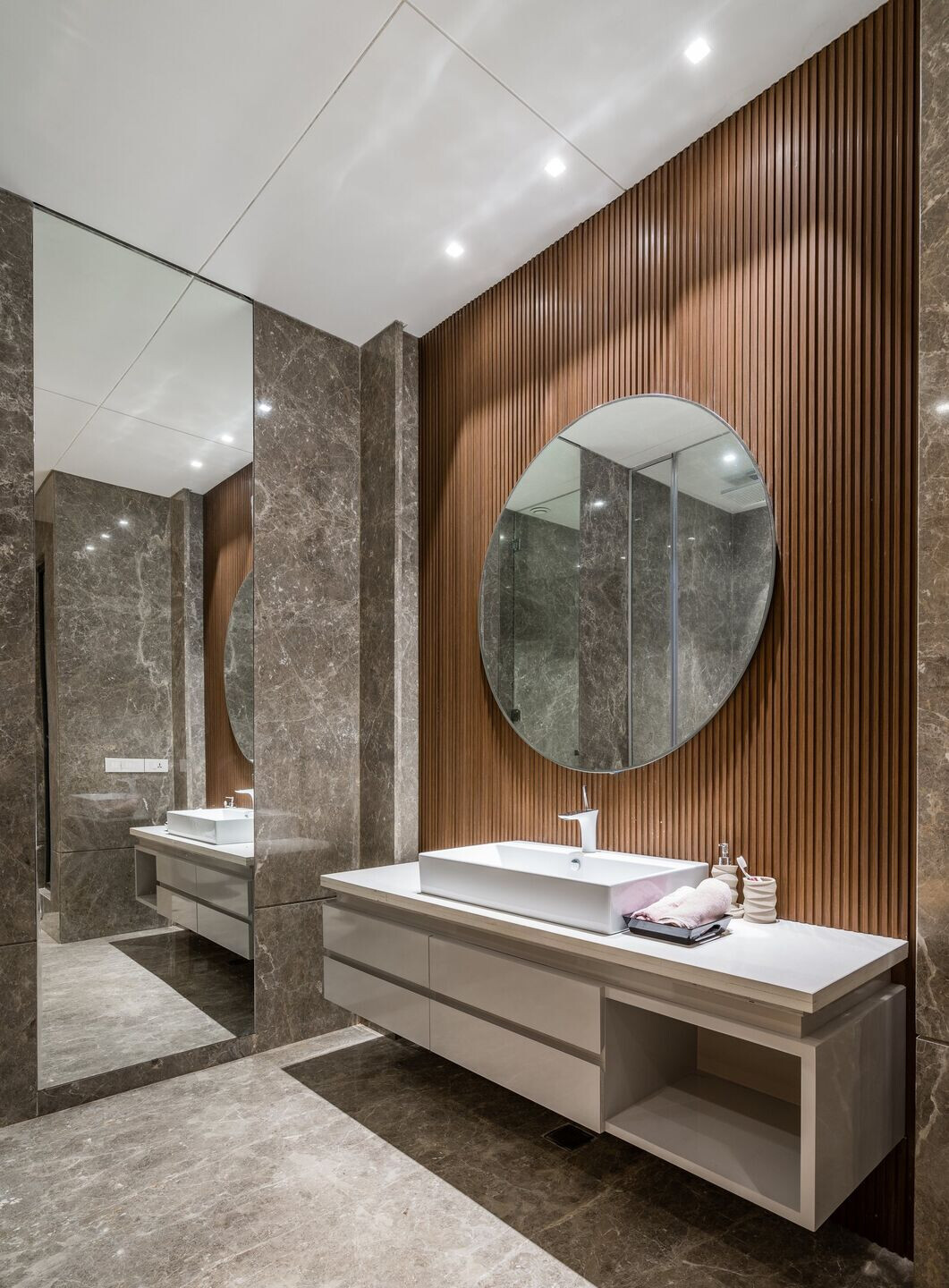 Material Used:
1. Flooring: Tile and Italian Marble
2. Wall Cladding: Tile, Marble, Fabric, Veneer and Glass
3. Bathroom Fixtures: Axor, Hansgrohe, Gessi
4. Lighting: Flos
5. Kitchen: Nolte
6. Wardrobes: Home decor & India
7. Furnishings: Naveen Bharat and Furnishings