Situated in Welgedacht Estate, the project involves alterations and additions to an existing house. Carefully selected exterior walls were retained while the interior space was completely redesigned to meet the client's needs. The new structure blends seamlessly into the landscape through the integration of terraced steps. A contemporary feel is accomplished through the use of luxury finishes.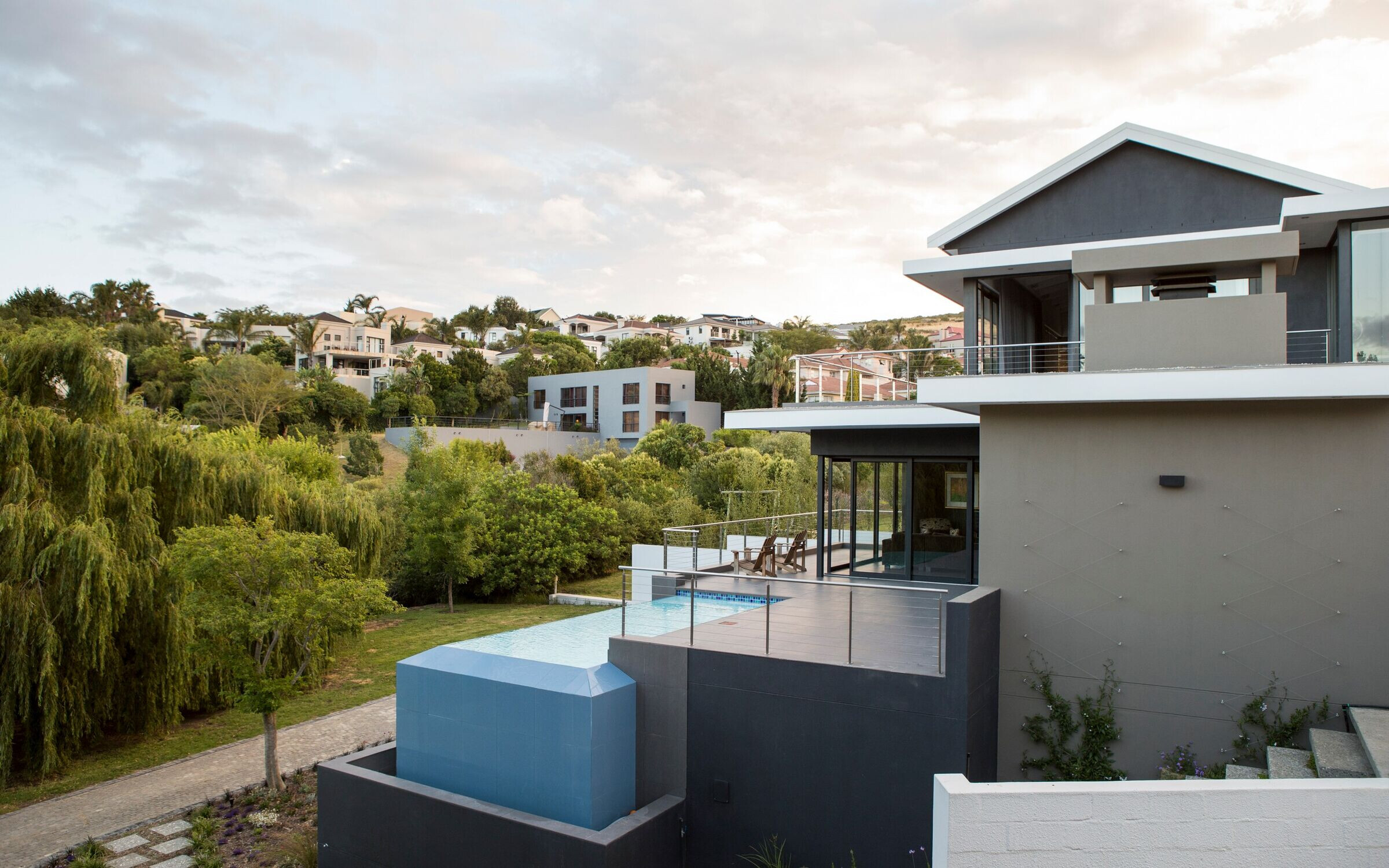 There is a strong connection between the exterior and interior spaces as the outdoor living space comprising pool and braai has been well integrated into the living area.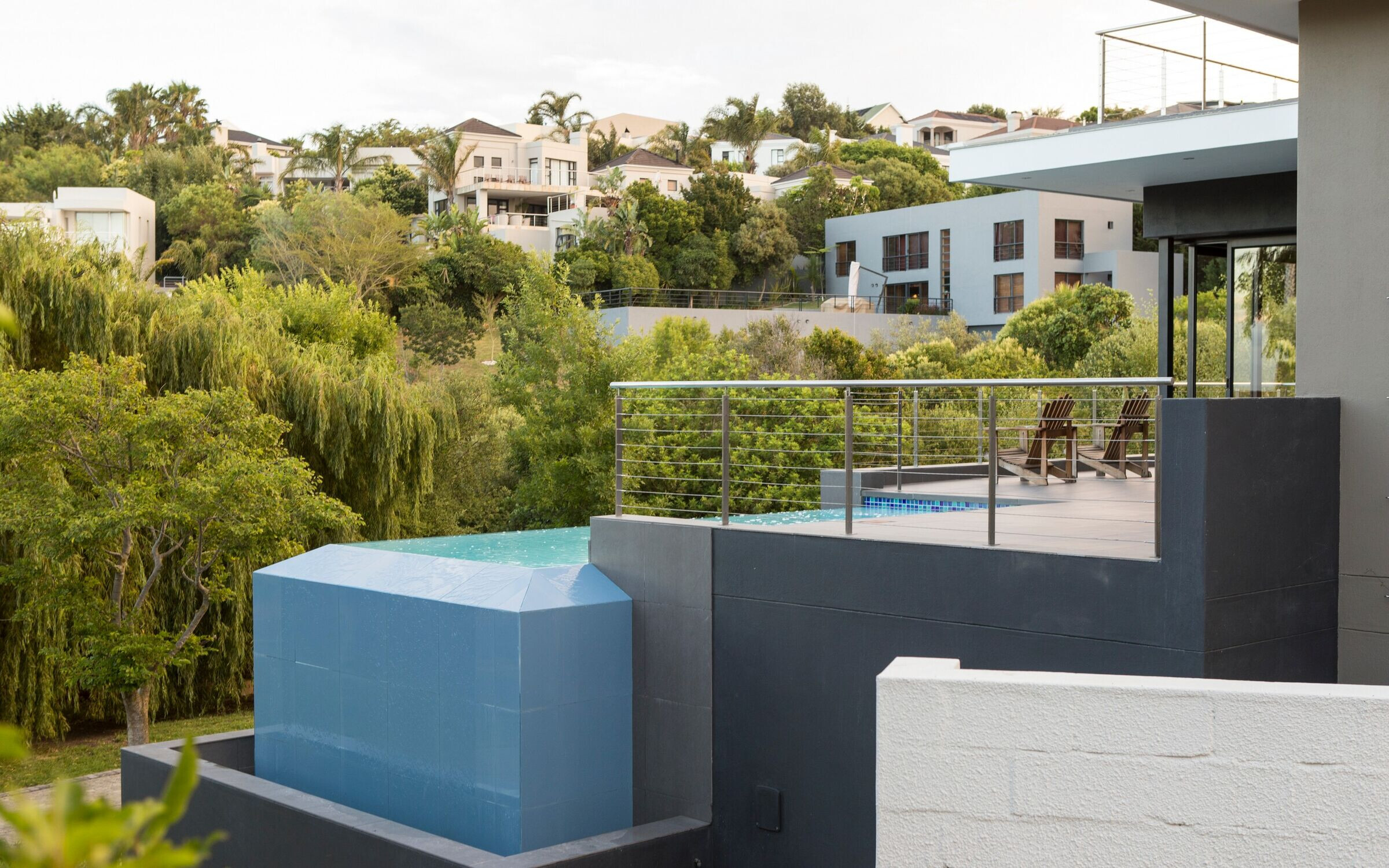 Although this project was a renovation, we basically had to start from scratch. While the original footprint was retained, it is definitely a new house. The owners bought the house for its position in the beautiful Welgedacht Estate in Belville, but it was broken up into small rooms and disconnected further by different levels.
The brief included requests for a double-volume entrance hall, open-plan living areas and a more contemporary look, while retaining the original pitched roof. The house sits on multiple levels, which proved to be a unique challenge for JMA. We demolished the existing slabs and laid new ones. To do this with an existing building involved some ingenuity.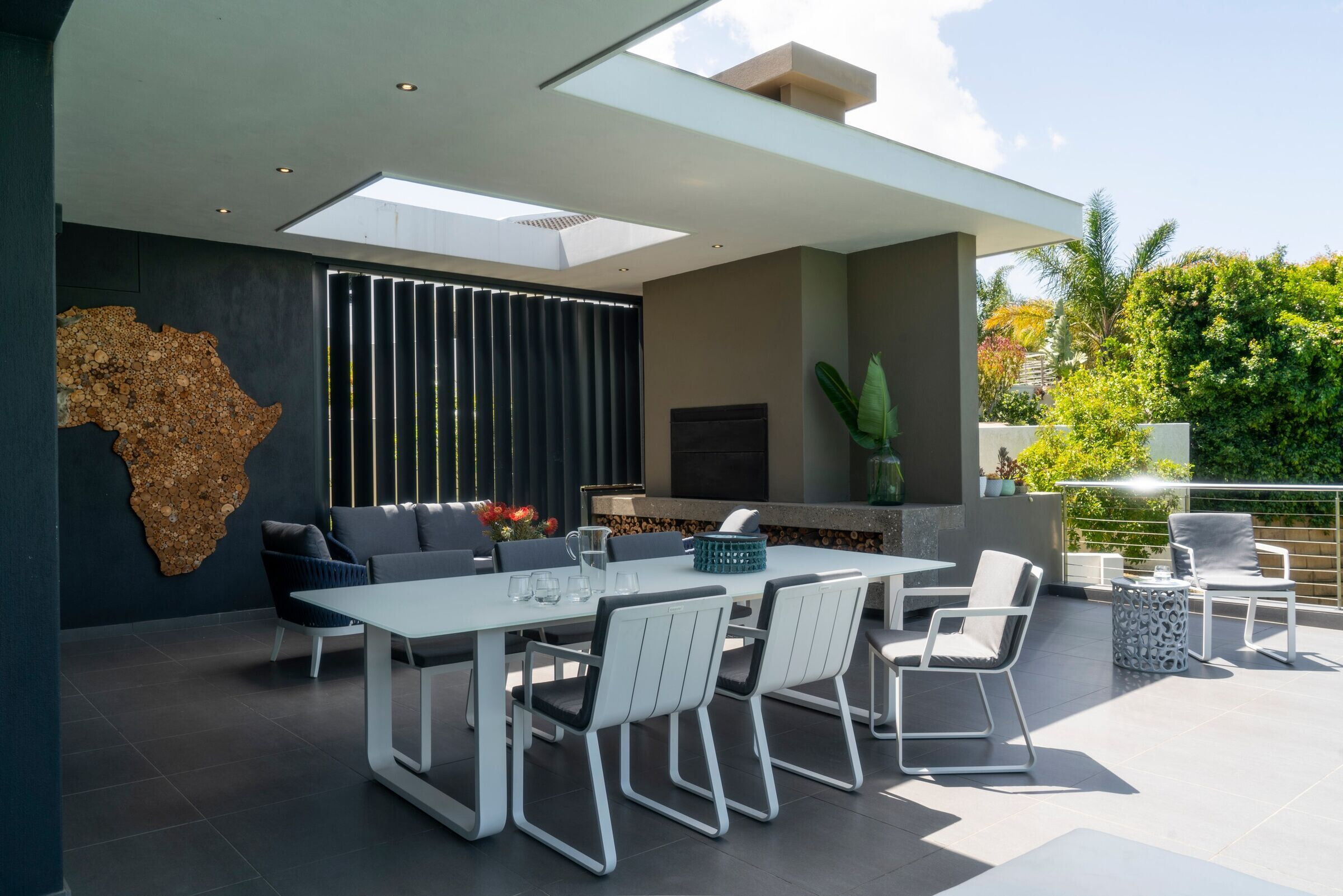 As the outdoor living area was small, they increased the size of the garage so that a large terrace with a pool could be constructed above it. The original living room was demolished and rebuilt to create a generous living area and increase the size of the bedrooms above. With a busy social life, it was imperative that the owners had plenty of space in which to entertain.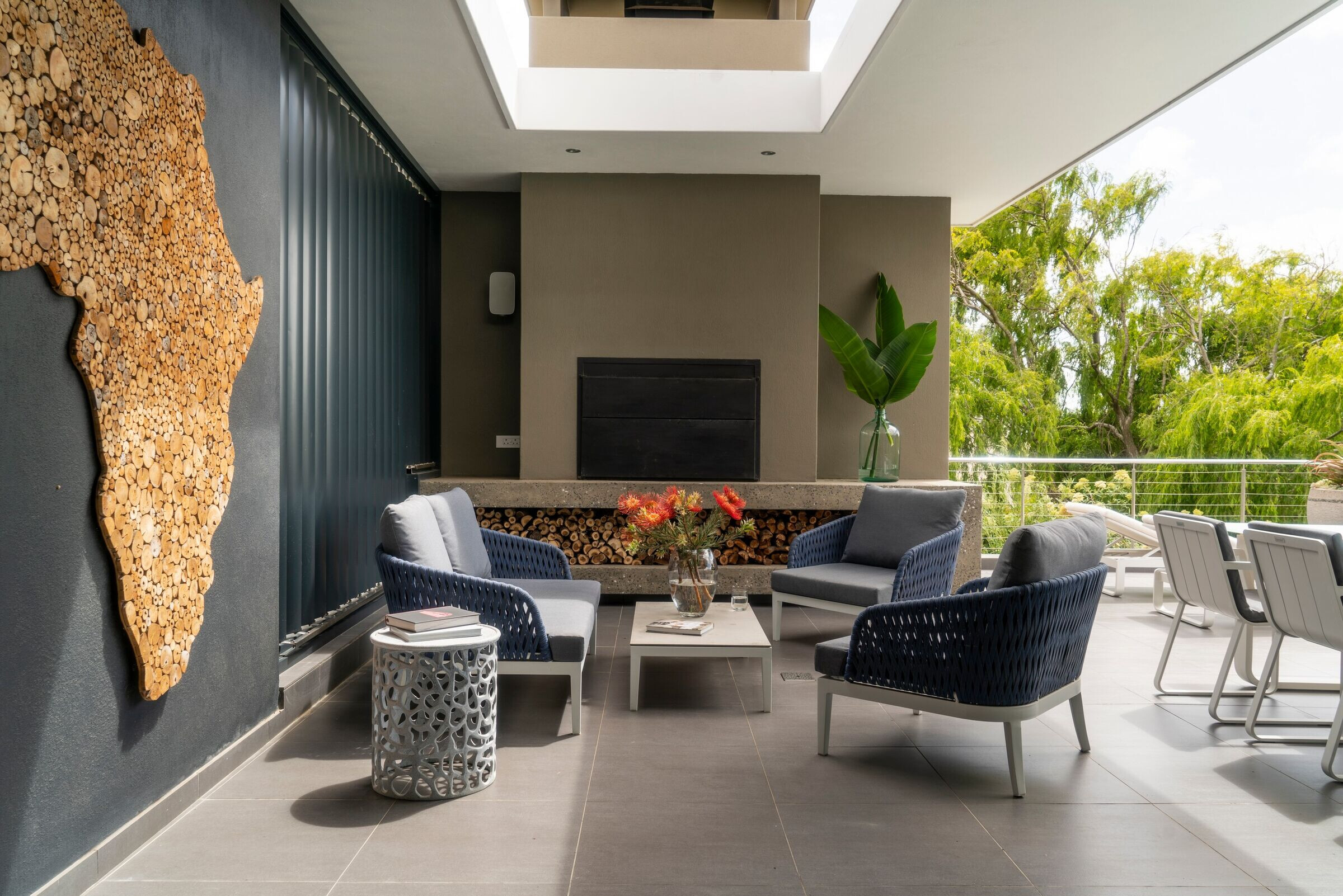 Another challenge was marrying the classic pitched roof with the contemporary style of the new house. We did this with horizontal, cantilevered concrete eaves that separate the roof and allow it to sit in the background, while retaining the ceiling internally.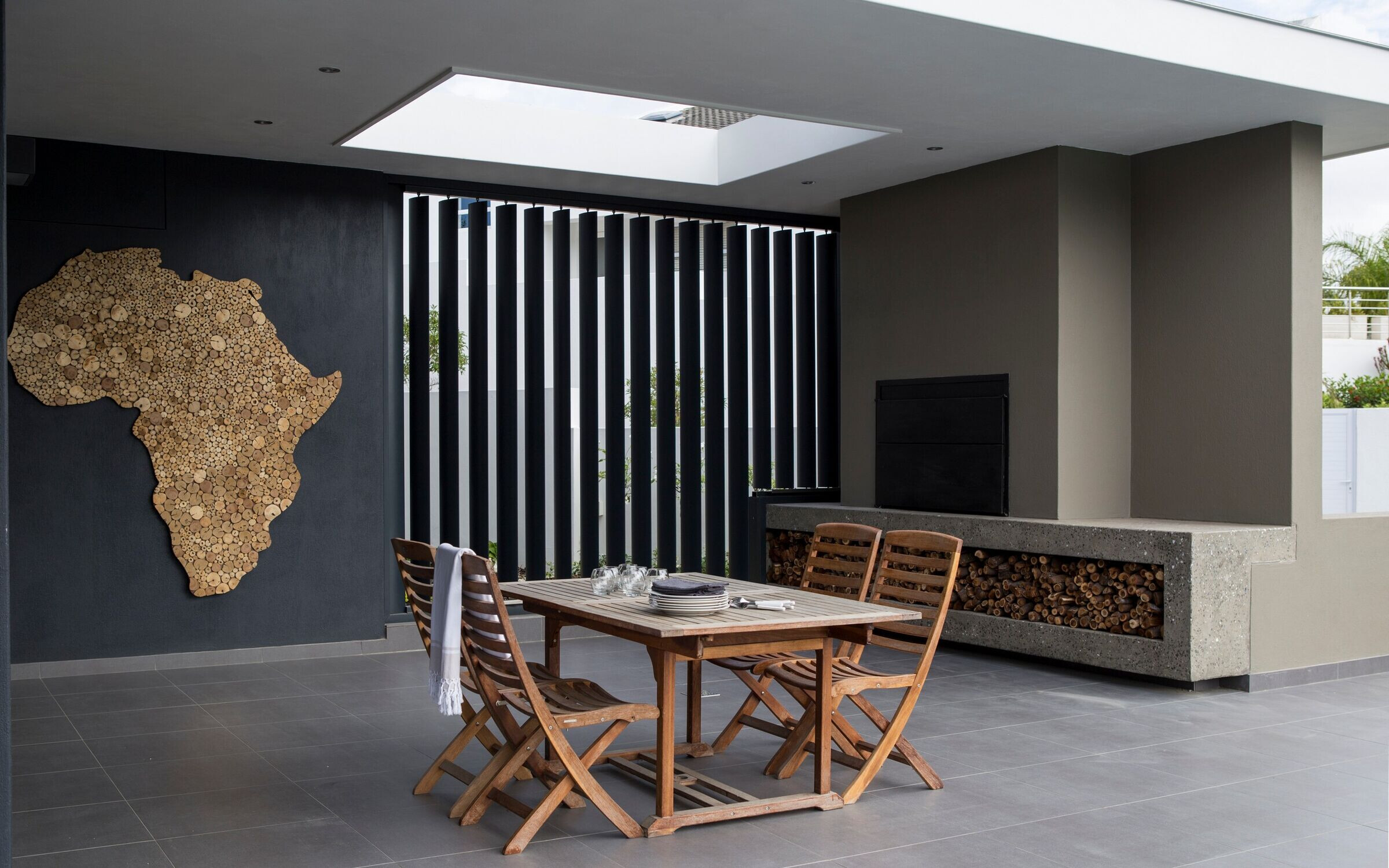 The house is large and, while they wanted an open-plan, spacious feel, it also had to feel connected. This was achieved with pocket doors, allowing the spaces to be opened up completely, or closed off when necessary.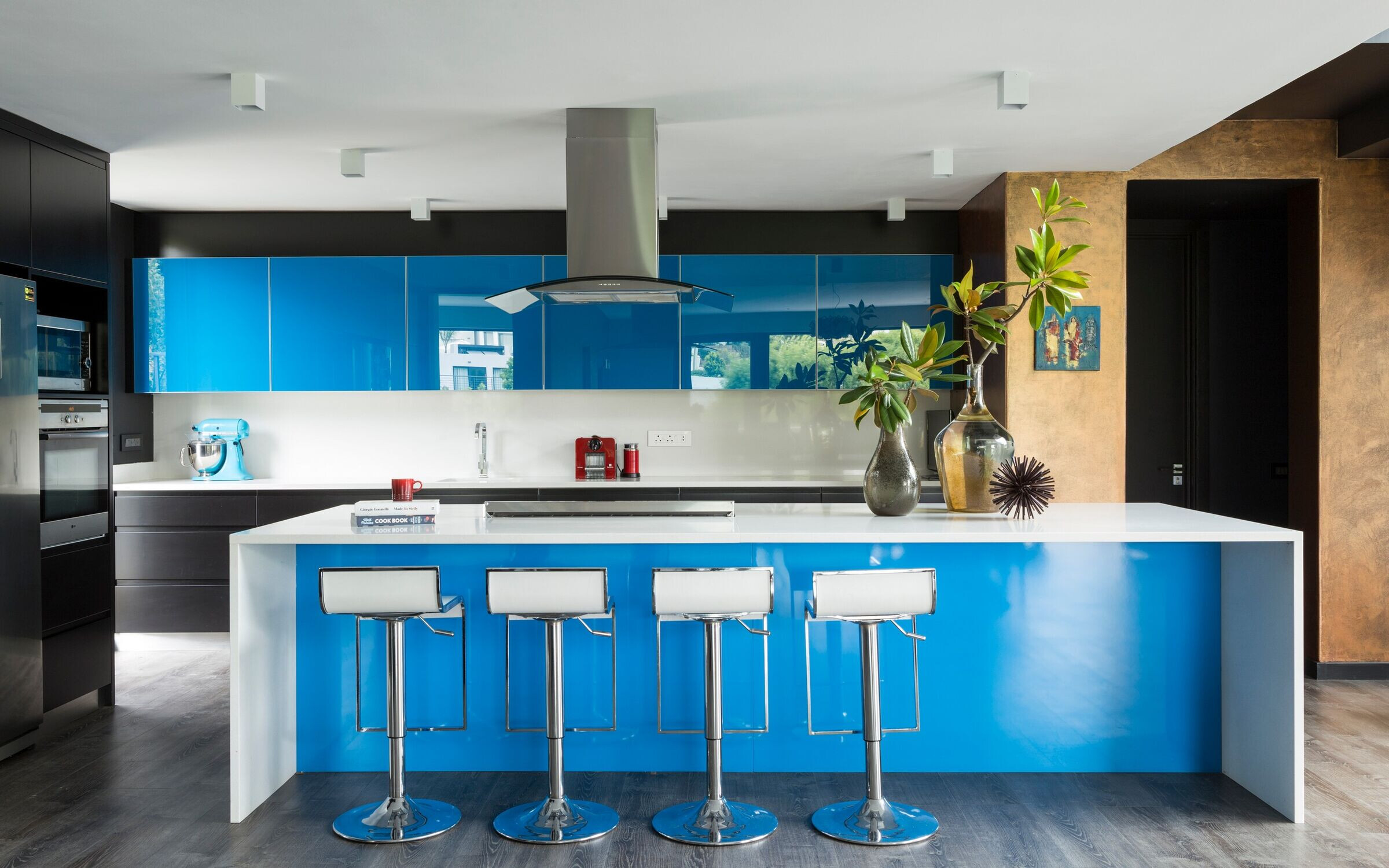 As the owners are busy professionals, a resort-like feel was also on the list of must-haves. Lots of glass, which lets in an abundance of light, and a rim-flow pool provide a laid-back atmosphere. The owners feel as though they are on holiday at home. The transformation is something we had hoped for but did not imagine possible.