Bellevue, the home of Microsoft, is often seen as a community living in the shadow of its more famous and celebrated neighbor.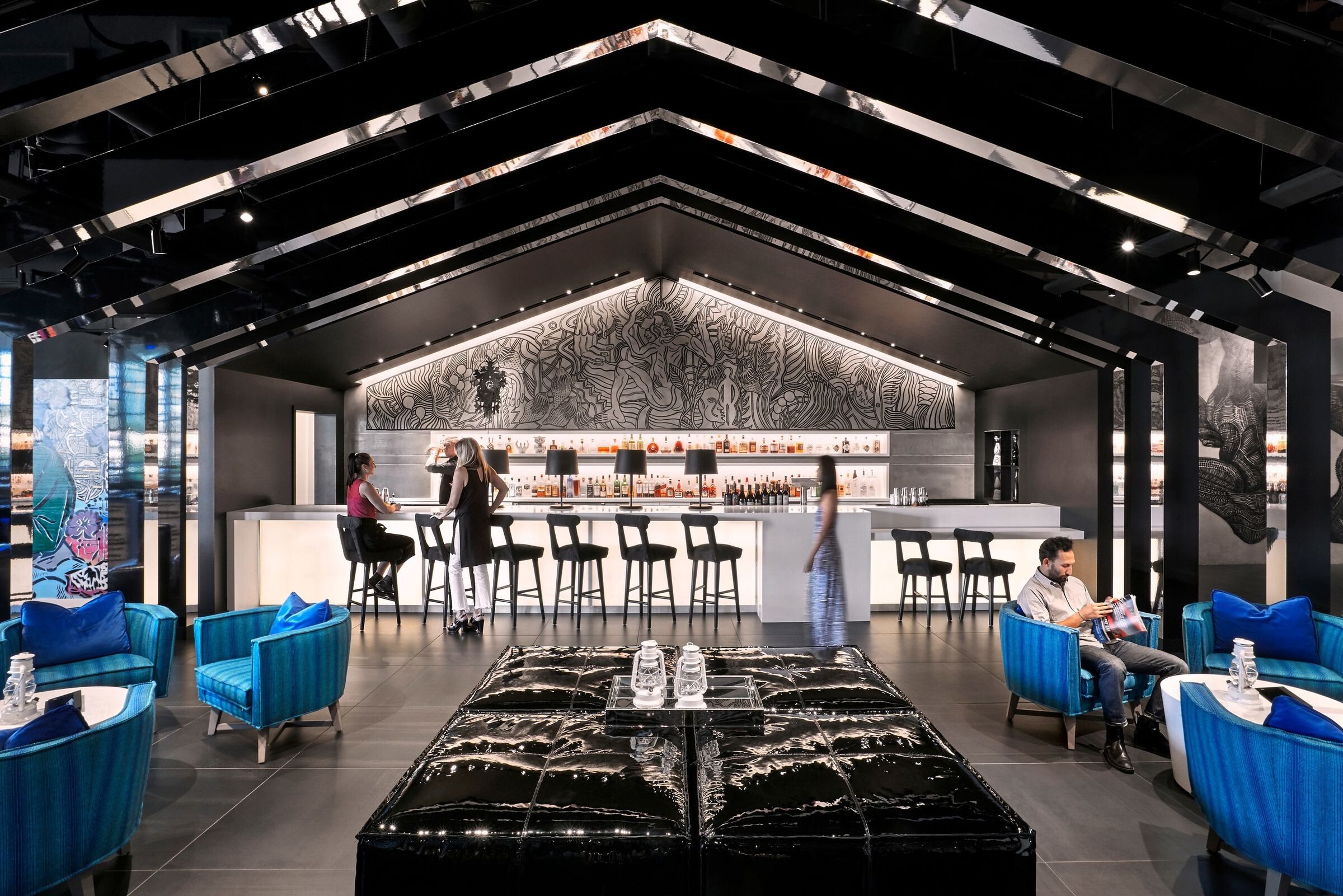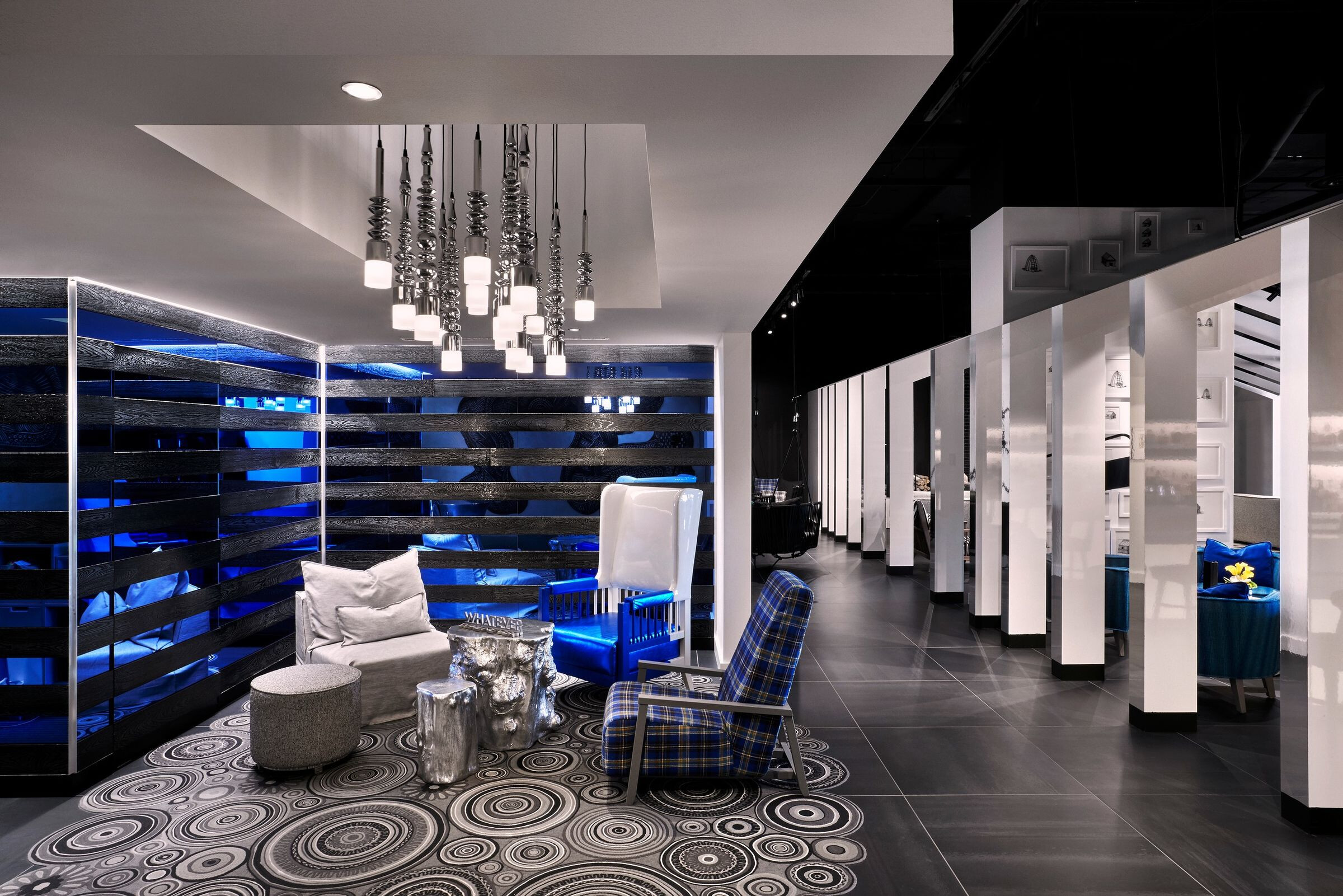 To create an experience unique to Bellevue, the design team had to seek out the threads of local history as well as contemporary influences to weave together the narrative that became the backbone and driver for all design decisions.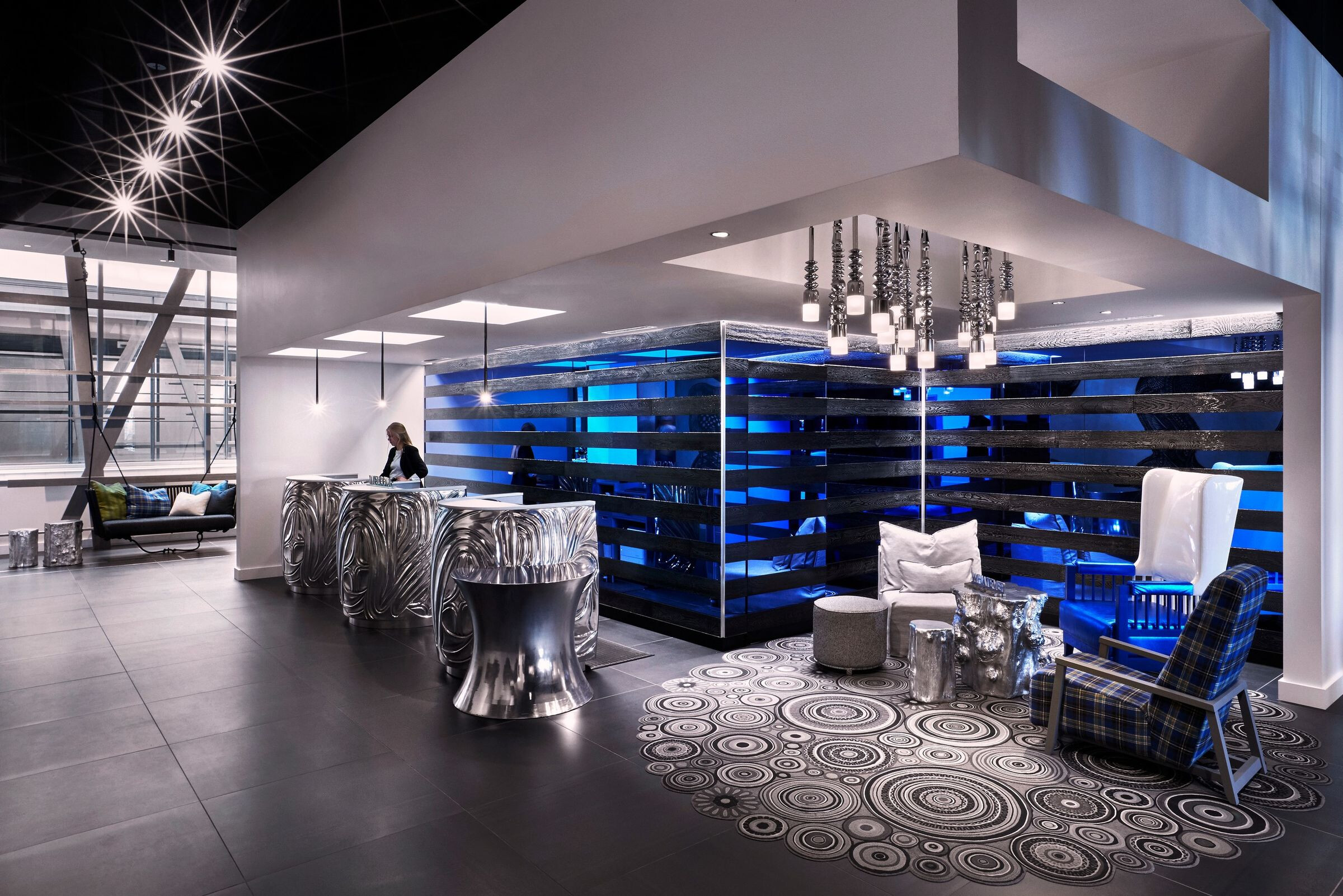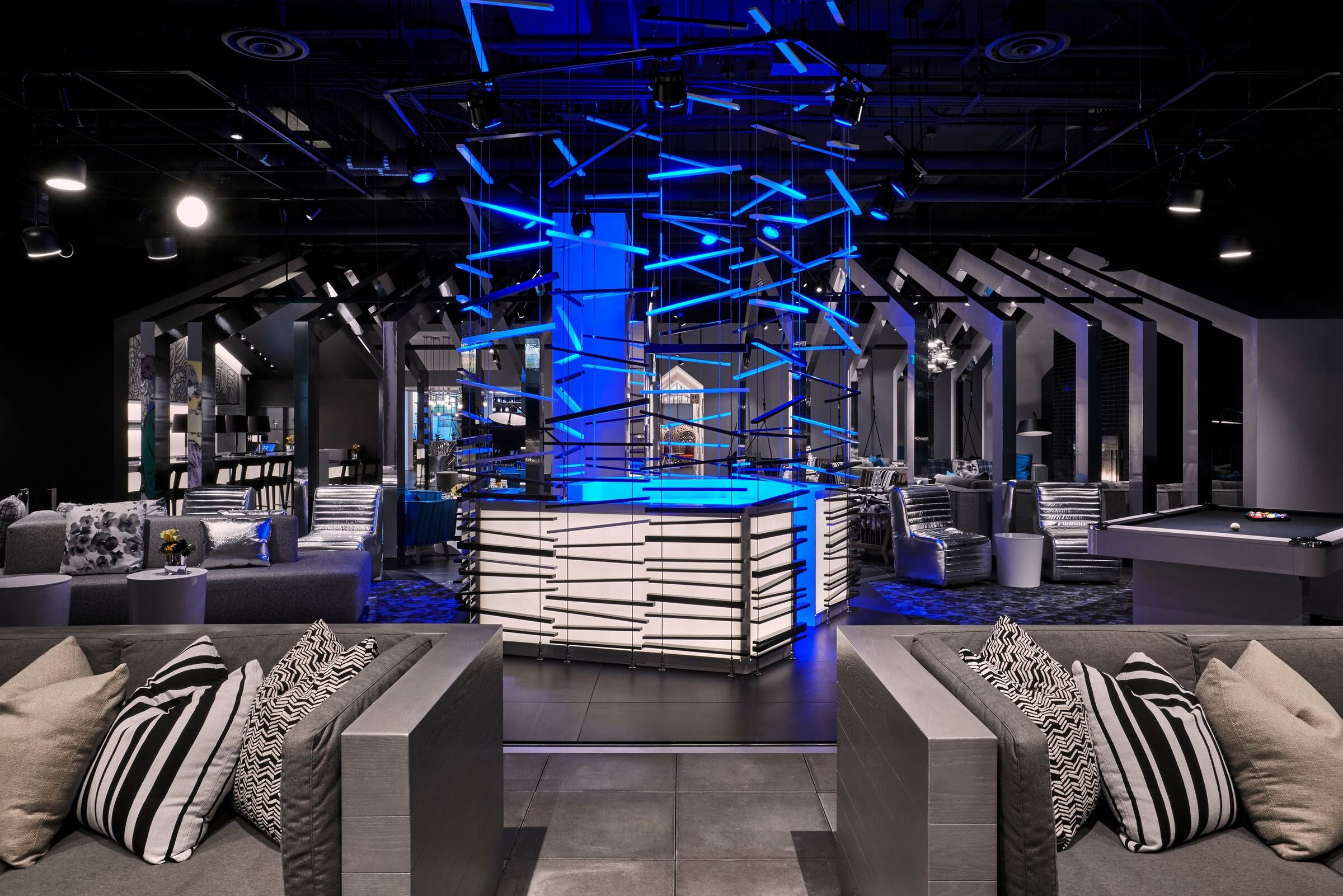 The design narrative is drawn from the multifaceted history of Bellevue. The hotel's location on Lake Washington was the genesis, beginning with the concept of a "virtual lake house"; a modernist's club house for a creative culture filled with music, fashion and design.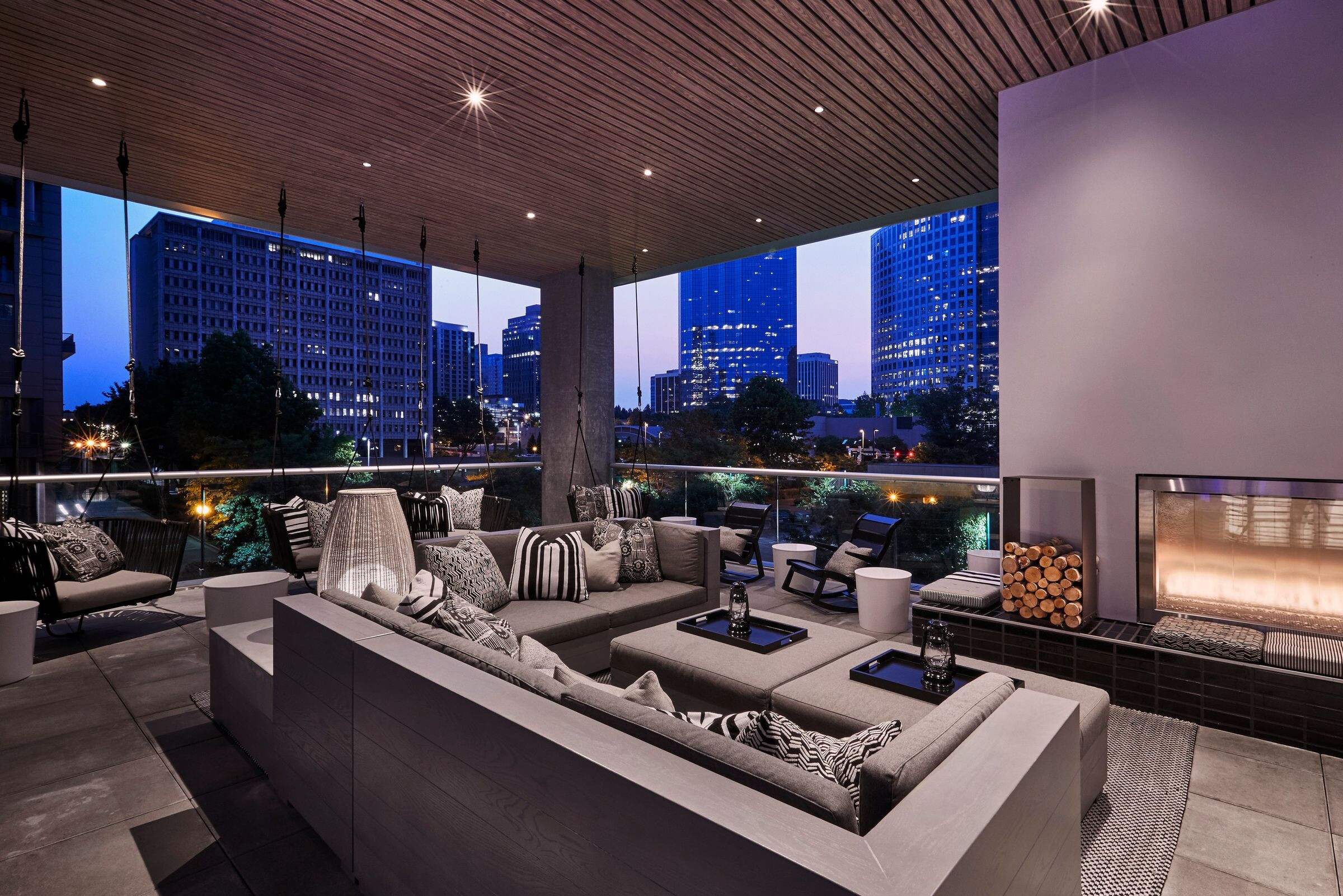 As the project's architect and interior designer, HKS artfully knitted the region's past with its current tech innovation renown as the hotel guest's journey is a slow reveal of discovery, like tales told around the campfire, and memories captured in old family photos.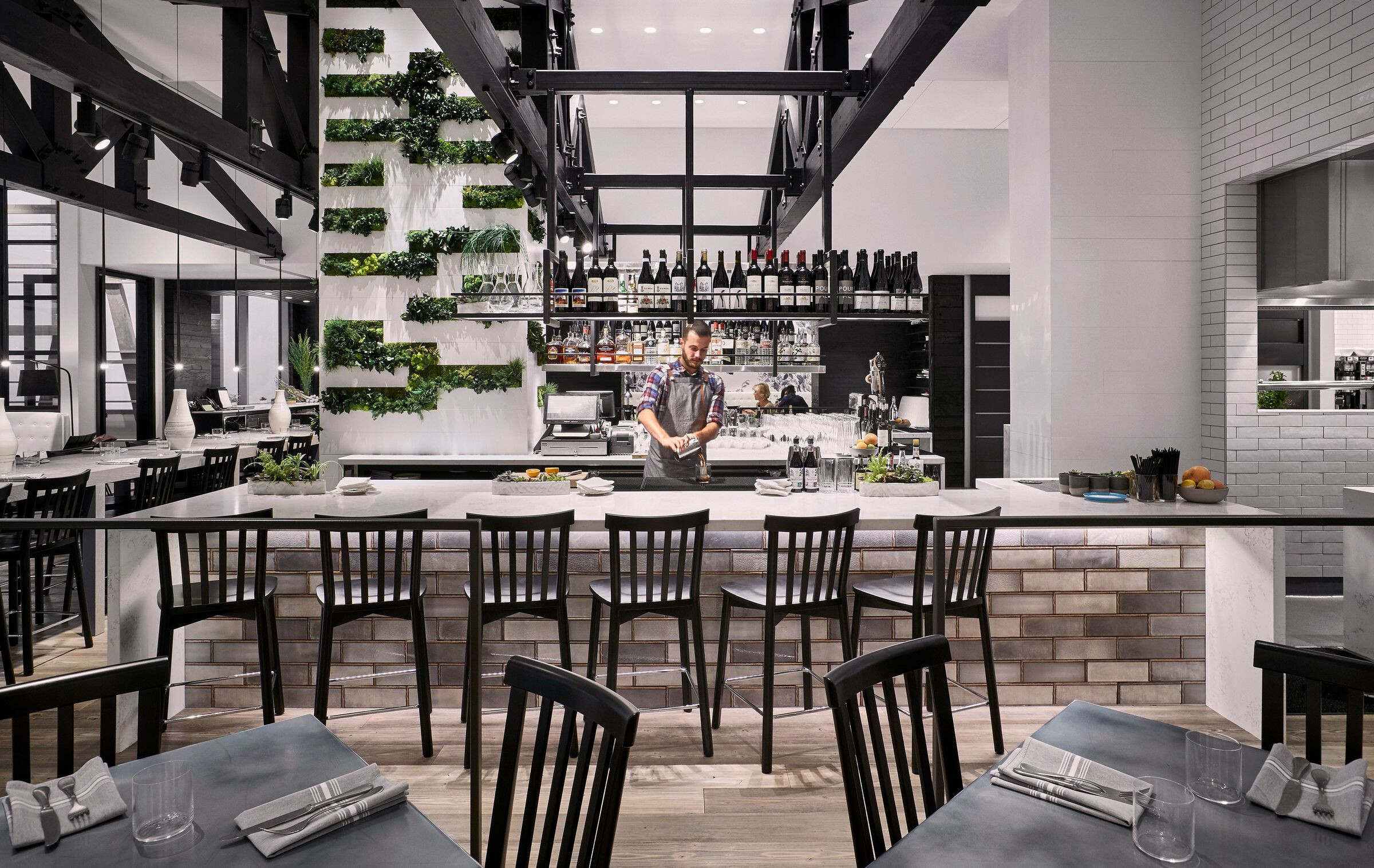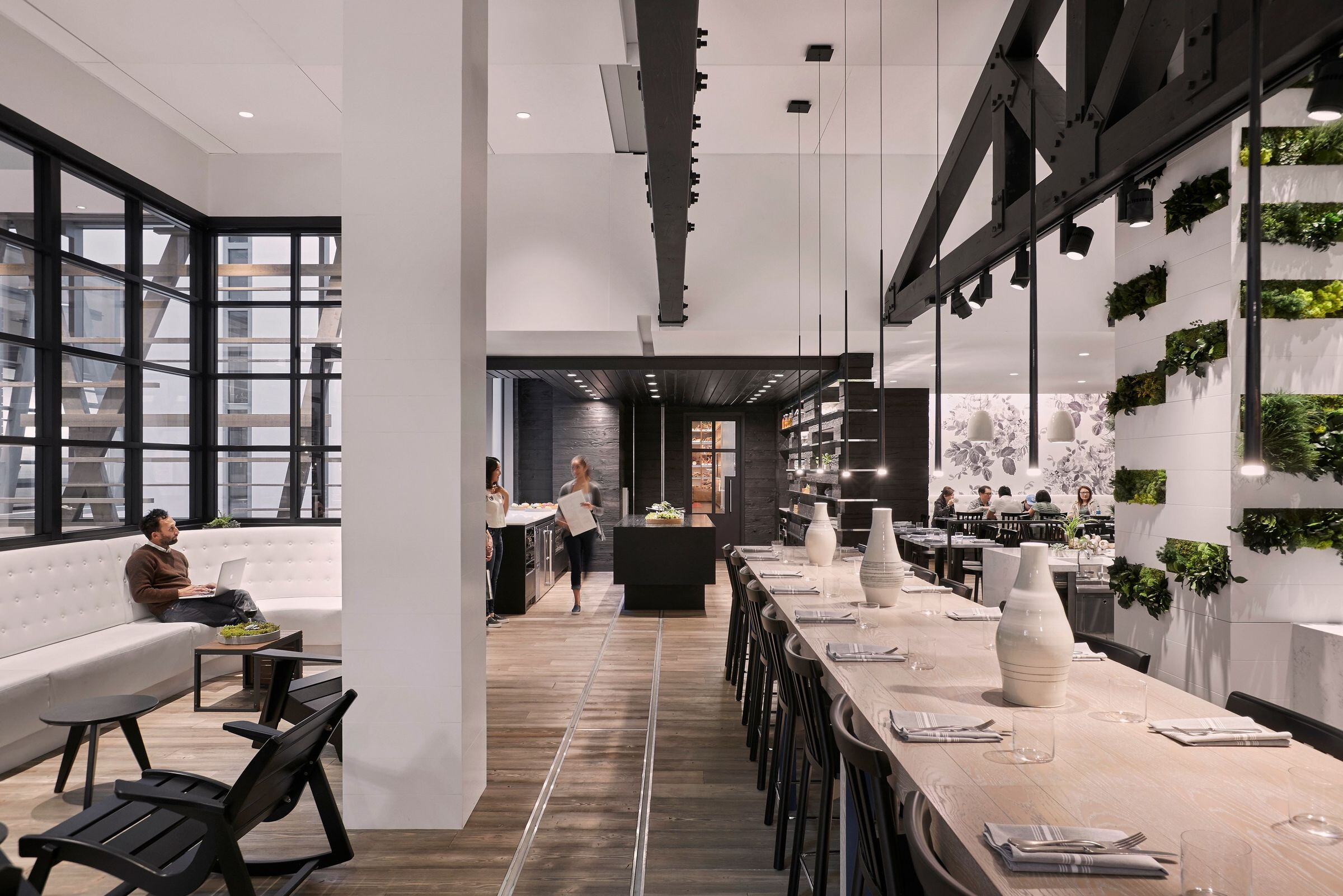 Within the lake house archetype framework, the Bellevue narrative is found in vivid visual and textural references to the wilderness, rugged individualists, Japanese strawberry farms, summer vacations at the lake, and suburbia.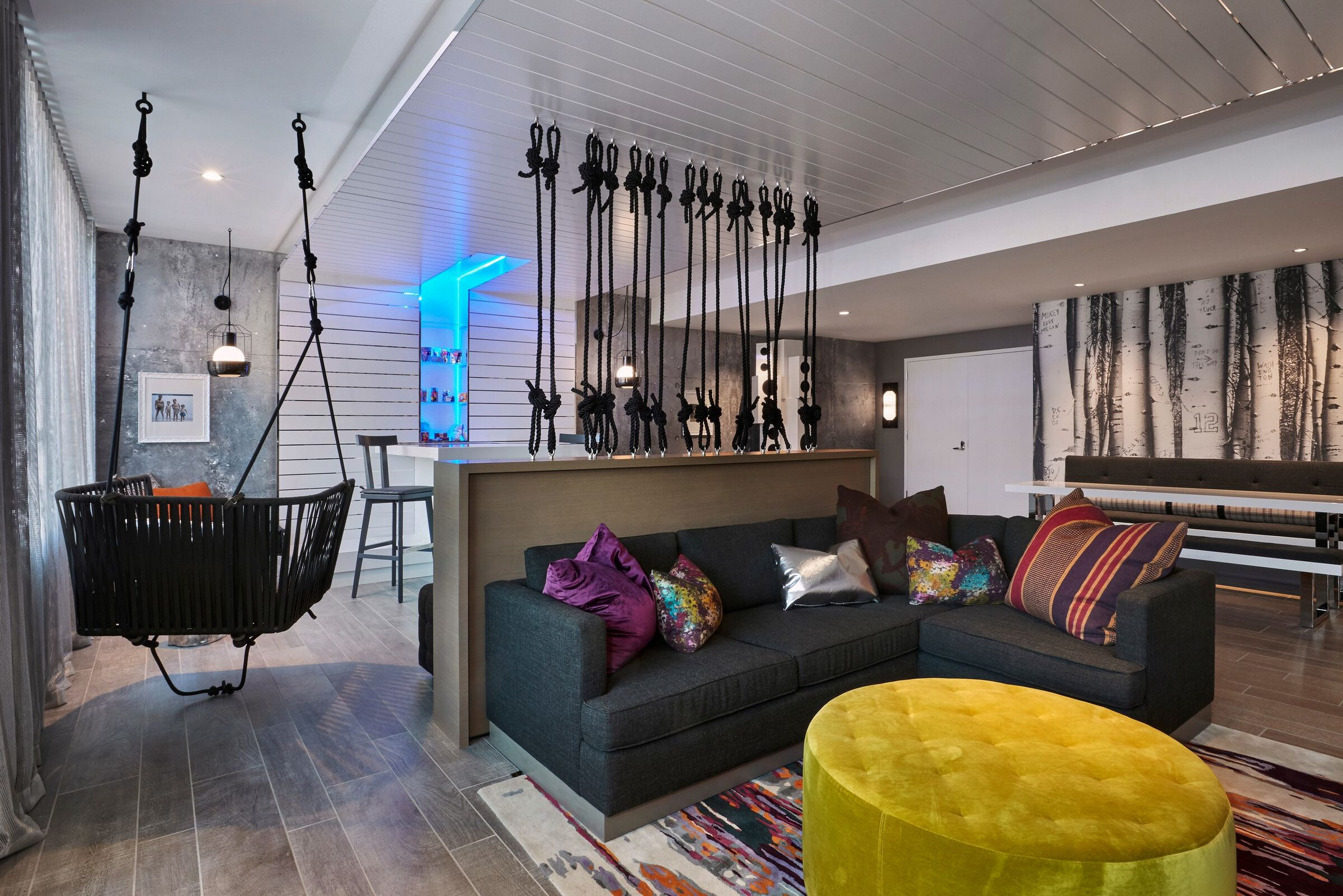 The interior is a high/low extravaganza of color and pattern, like the lake house repository of a family's cast-off treasures or the garage band's flop house, all with a technical, modern twist.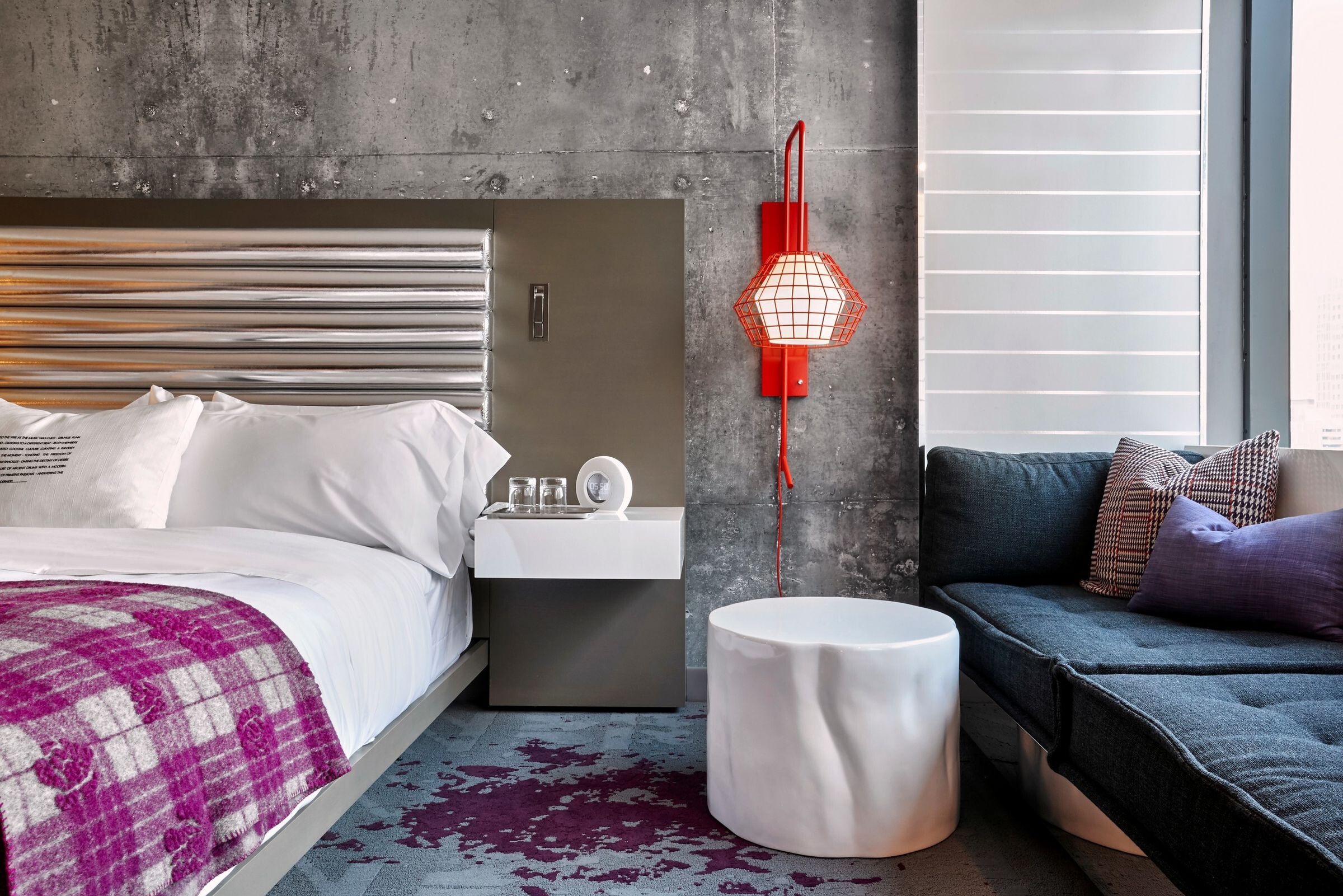 Material Used :
Primary materials:
1. TerraMai Reclaimed Woods
2. Durkan, Carpet-Guestrooms
3. IMSS, Casegoods, Registration Pods
4. Meridien Stone, Bath Vanity/Basin
5. Astek, Inc., Custom Wallcovering
6. Anichini Hospitality, bed throws
7. Gervasoni, furniture
8. Kettal, outdoor furniture
9. Liora Manne, rugs
10. Crossley Axminster, carpeting
Lighting:
1. Flos USA
2. Fontana Arte
3. Foscarini
4. Bover
5. Vibia
6. Preciosa
7. Lusive
Fabrics:
1. Maharam
2. Moore & Giles
3. Carlucchi Di Chivasso
4. Casamance Inc
5. Carnegie Xorel
6. Designtex
7. Designers Guild
8. Opuzen
9. Perennials
10. Stark
11. Link Outdoor
12. Pindler & Pindler
Other:
1. Porcelanosa
2. Verde Home