The project is located in the popular Poble Sec district of Barcelona, on the first floor apartment of a building that dates from 1870. It was an apartment with little natural light, with a large terrace on the rear façade and it was the object of several renovations over time. The different superposed layers of finishes made it impossible to recognize the pre-existing elements of the traditional Catalan architecture of the time. Therefore, with the aim of analyzing the primitive container of the house and its characteristics, we began with selective demolition of all these layers of cladding and installations until we found the original constructive elements.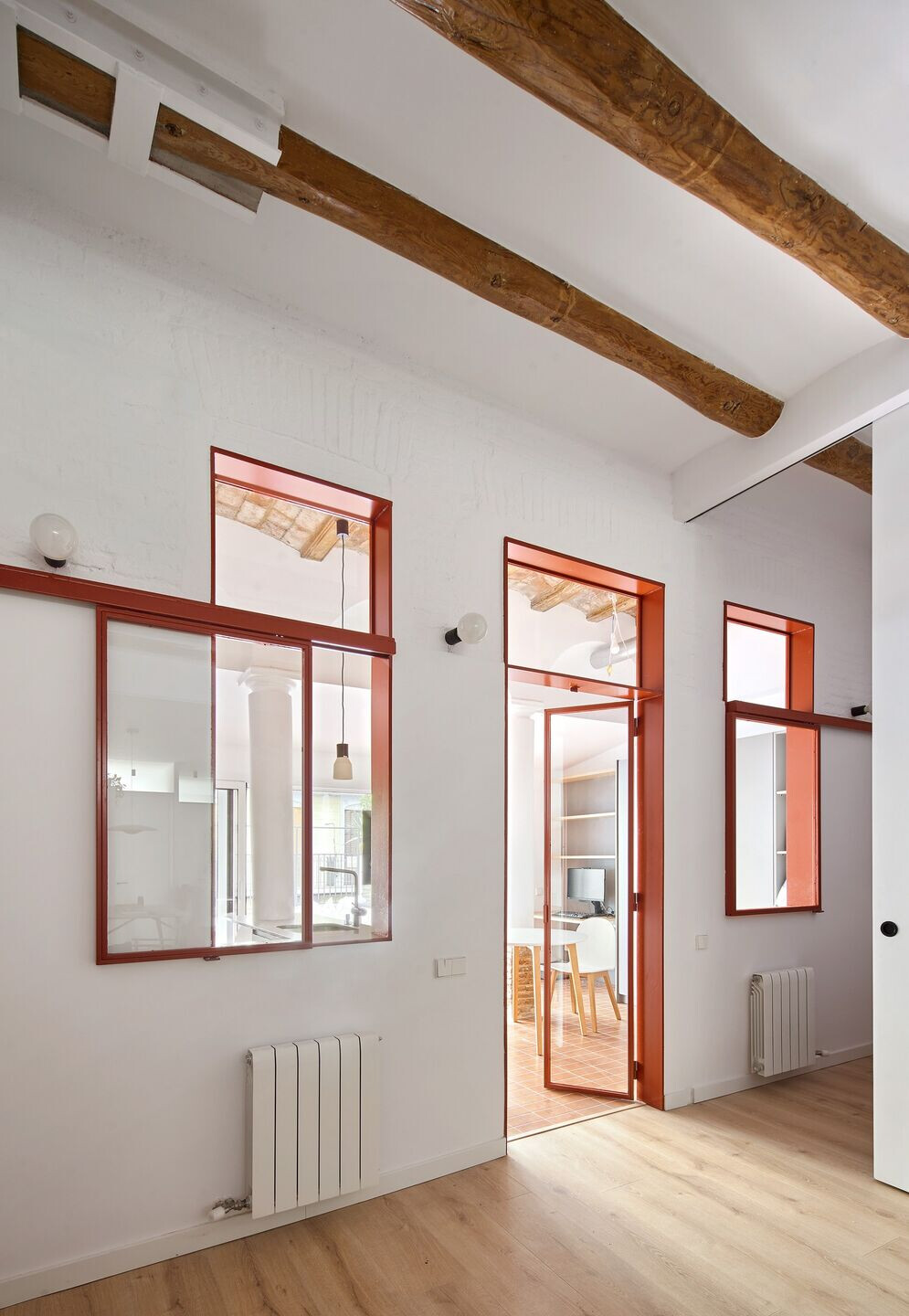 We found a space with high ceilings, with few facade openings (since the building has no ventilation courtyards) and some characteristic constructive elements of the place and the period: interior brick walls, large arches on the rear façade and wooden beams and ceramic ceilings.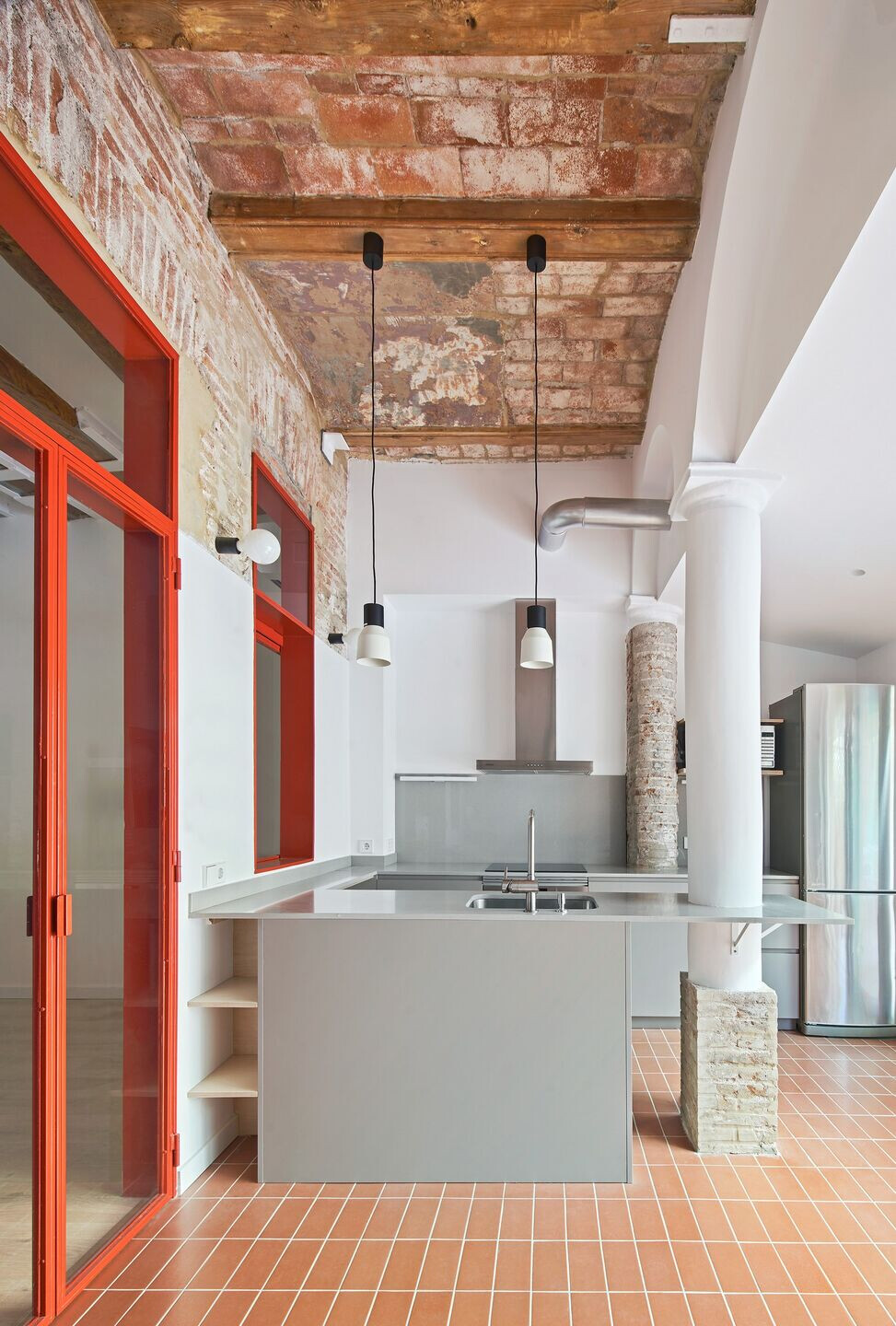 In front of this scenario and with the client's requirements in terms of functional program (three bedrooms, two bathrooms and discarding the kitchen totally open to the living room) we started the project strategy. The goals were to provide natural light to as many rooms of the house as possible, recover its architectural identity and make a comfortable atmosphere.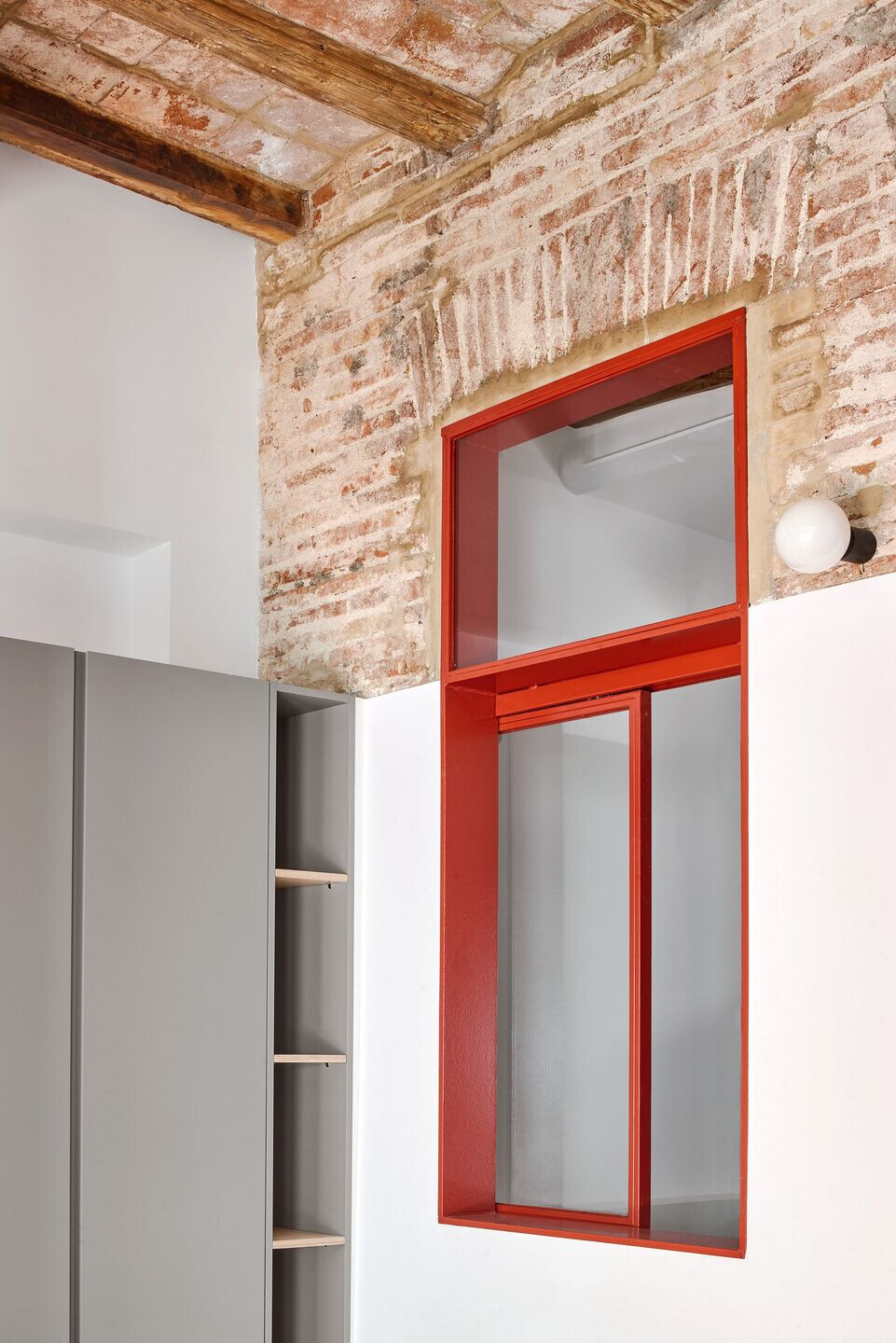 To optimize natural lighting, we designed a new layout consisting of large spaces and placing the doors of the facade rooms strategically, to enhance the visual connection with the exterior from the centre of the apartment (darker area). In the new layout, this central area counterbalances its disadvantage in terms of natural lighting conditions with the large surface area adopted for the living-dining room located in this location. And the original existing openings in the interior load-bearing wall between the living room and kitchen are recovered, thus giving it permeability and increasing the visual connection from the interior with the large terrace of the house.
Given the need to give identity to the house, many of the traditional elements of its architecture are recovered to dialogue in harmony with the new elements introduced. The new materials selected correspond to the site and seek to give a timeless and modern character.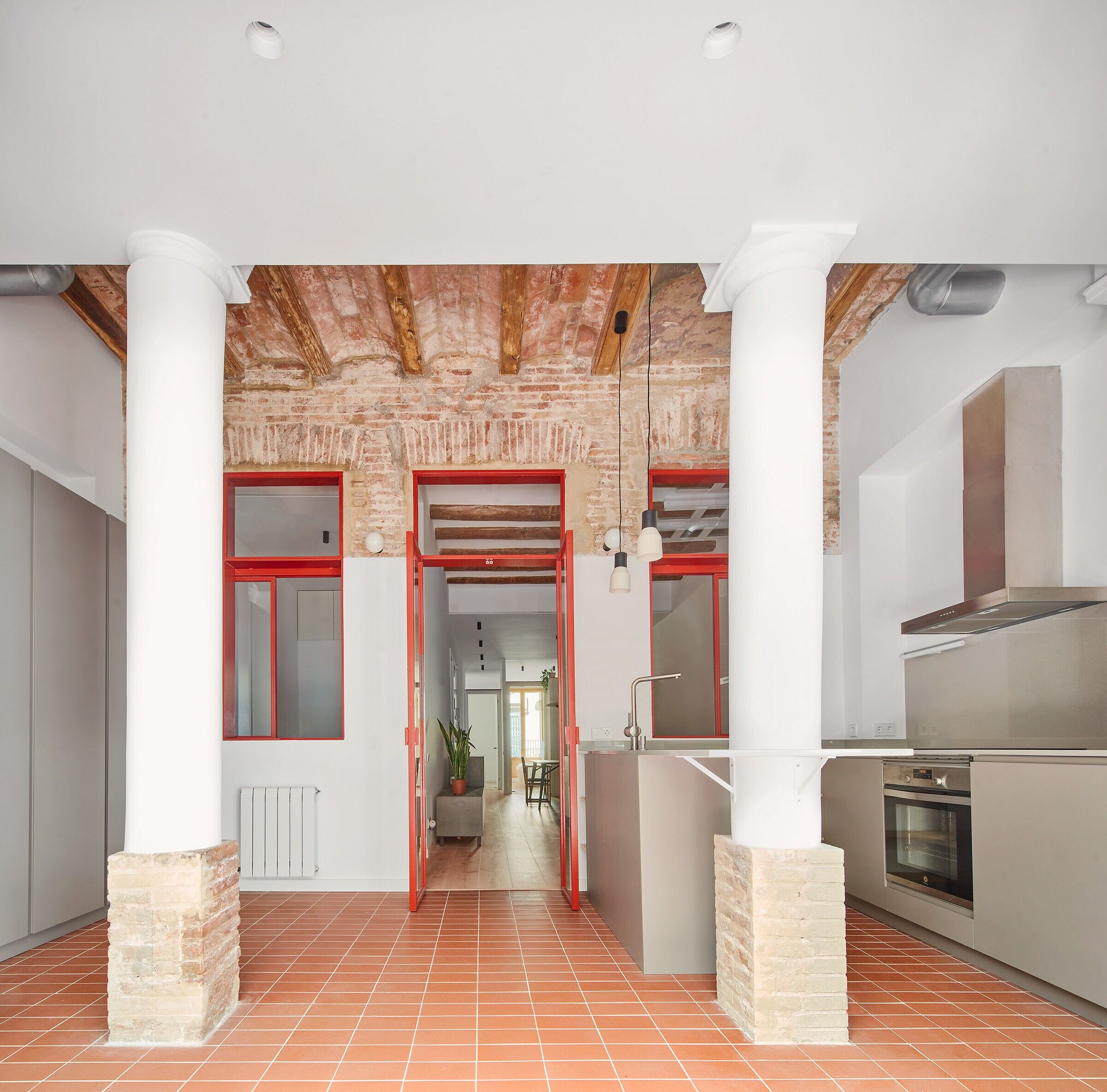 Finally, it is worth mentioning the use of the red colour of the new iron carpentry which, combined with the white that forms the base of the background, gives the apartment a modern and timeless character. In addition, this chromatic introduction in the interior finishings contributes to the characterization of the environment so sought after from the beginning of the design process.