Architecture takes an interest in how it is inhabited, but also in how it is perceived. The view from afar gives the house its unique quality. The viewer's eyes are deceived, lightening the volume of the building, reducing its visual impact and highlighting its simplified geometry. The perception is of two very elongated boxes, outlined in white sandblasted concrete – two boxes that appear to float. Between them, another dark glass box, slightly set back, reflects the landscape, blending in with it until it isappears.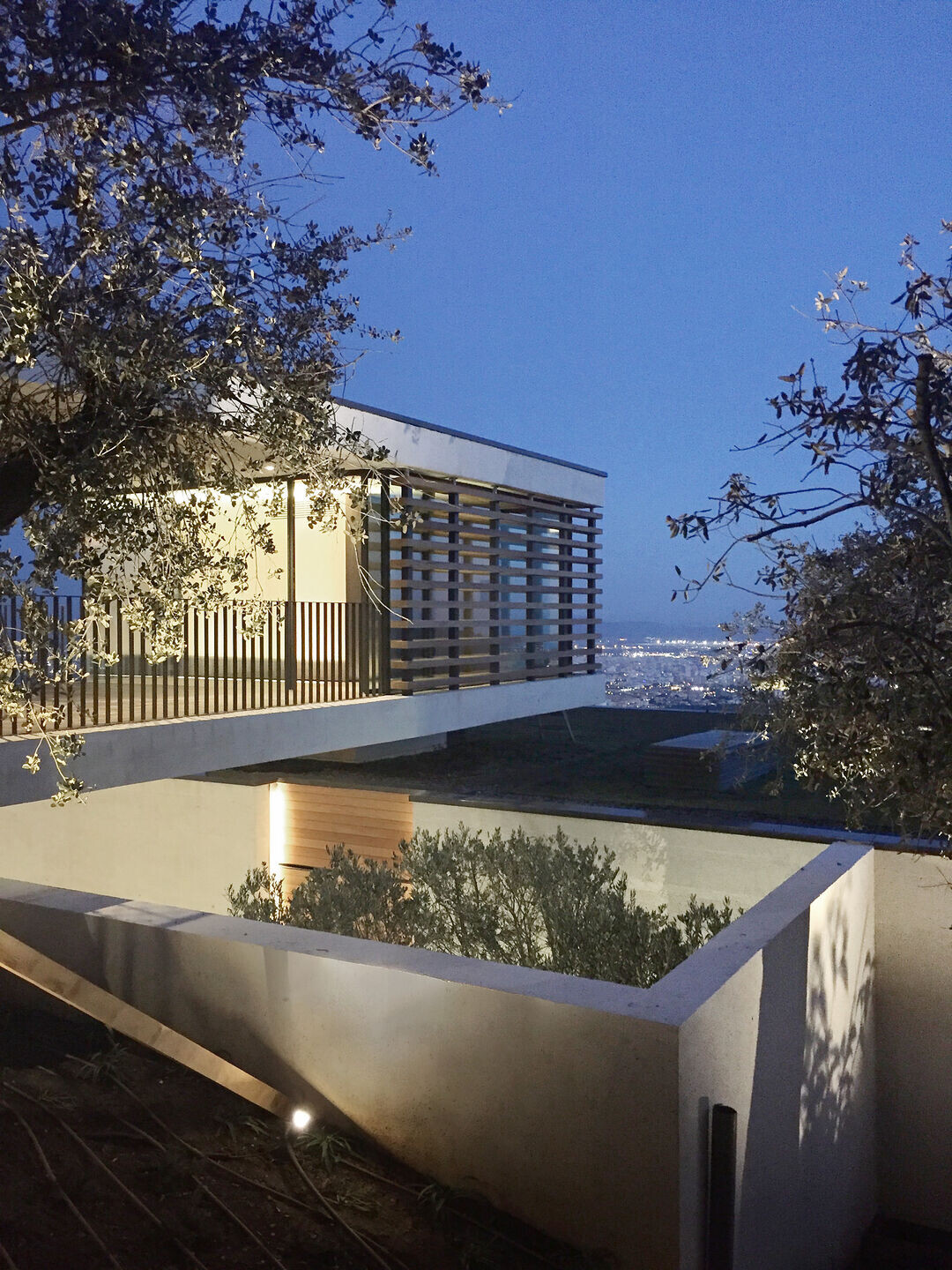 The flat roofs generate terraces, spaces for greenery, subtly staggered one above the other.A challenge: rather than submitting to the steep slope of the terrain, the design takes advantage of it. With the orientation open toward the south, and also toward the best views – in the background, the city of Palma, the sea and the horizon – the north side is for access and connection. From the roof level, with the sea as a backdrop, a trench drops down, a vertical space that takes the path of the elevator to set the height of the house, connecting its four levels and generating circulations between them.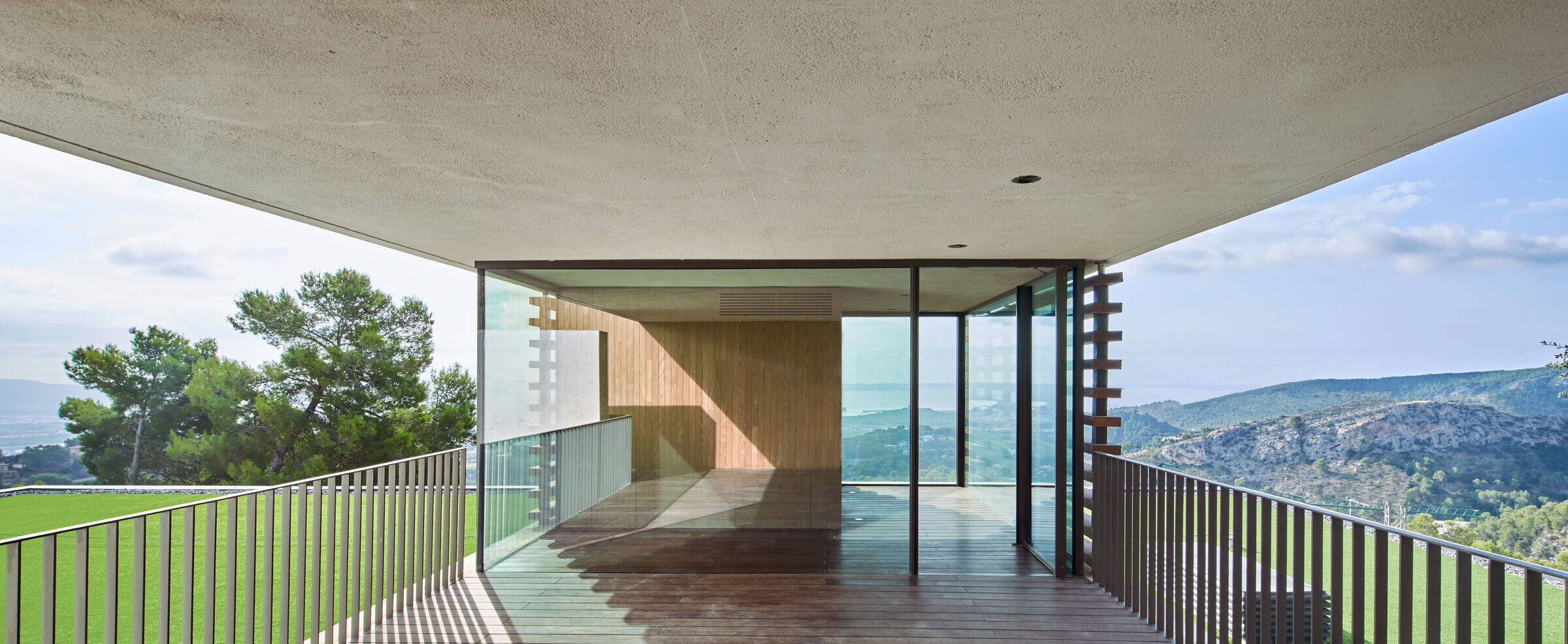 In reverse order: The garage is on the highest level, along with the access porch, lightness of the wooden structure. Down one level, the more private spaces, bedrooms and work areas.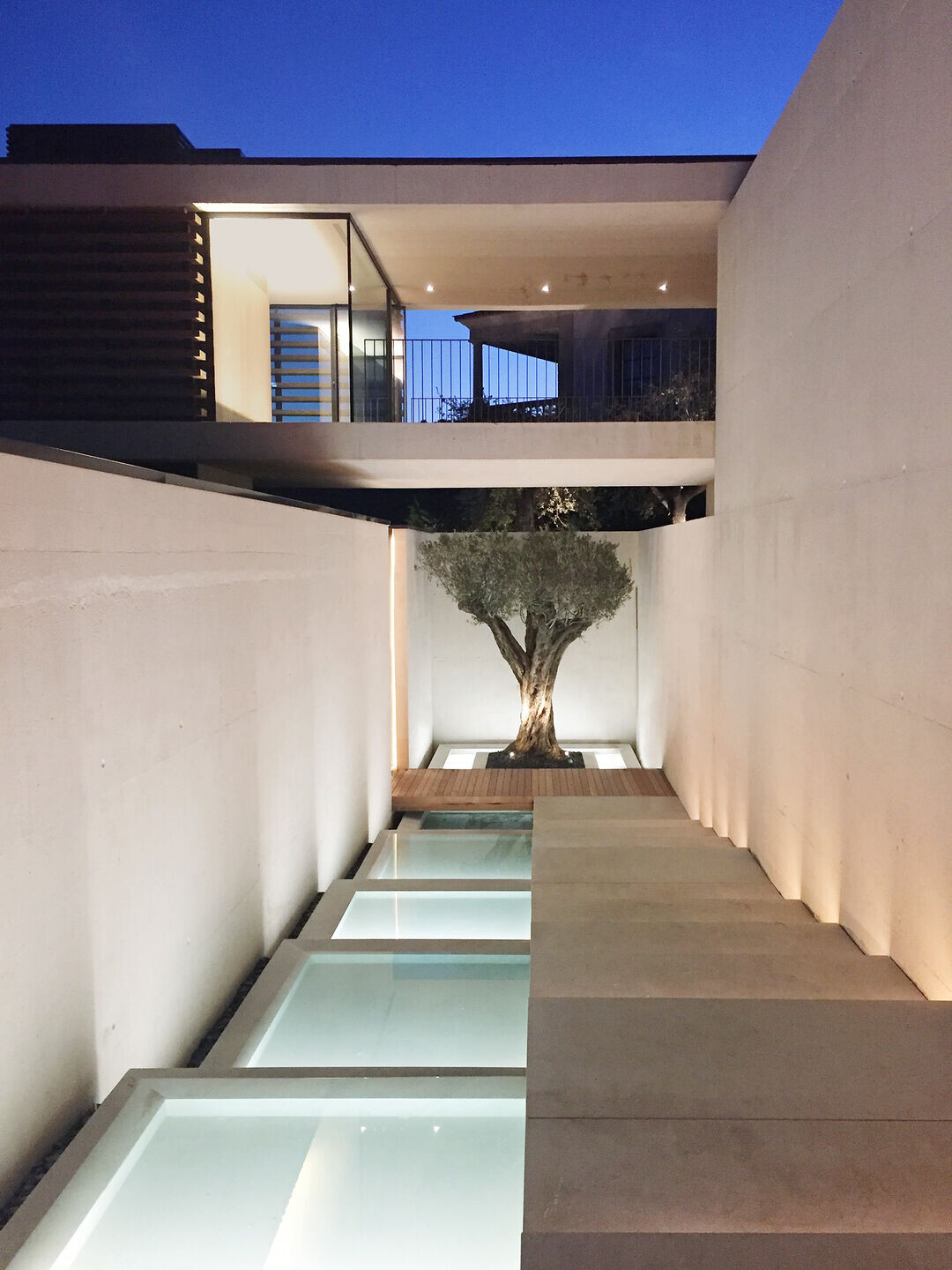 Also a continuous porch, which helps open all the spaces, always facing south. Down one more level, the perimeter in black glass hides a more private living area, more bedrooms, more privacy, while offering the broadest views over a large terrace. At ground level, but slightly elevated to give the base the same sensation of floating, a single flexible space is used for the most collective purposes: cooking, sharing a meal, various living areas. Broad spaces and total openness, finally joining interior and exterior in an immense porch that provides access to the pool. An overflowing pool of water, also outlined in white, in which architecture and nature are always reflected.