Set at 200m above sea level, Villa Samsara sits at the highest point of the prestigious Selong Selo development, looking over the pristine Selong Belanak Beach, on Indonesia's Lombok Island. The prime location affords the spacious property 360-degree views of southern Lombok. On a clear day, guests can see as far as Mount Rinjani, over 60km away.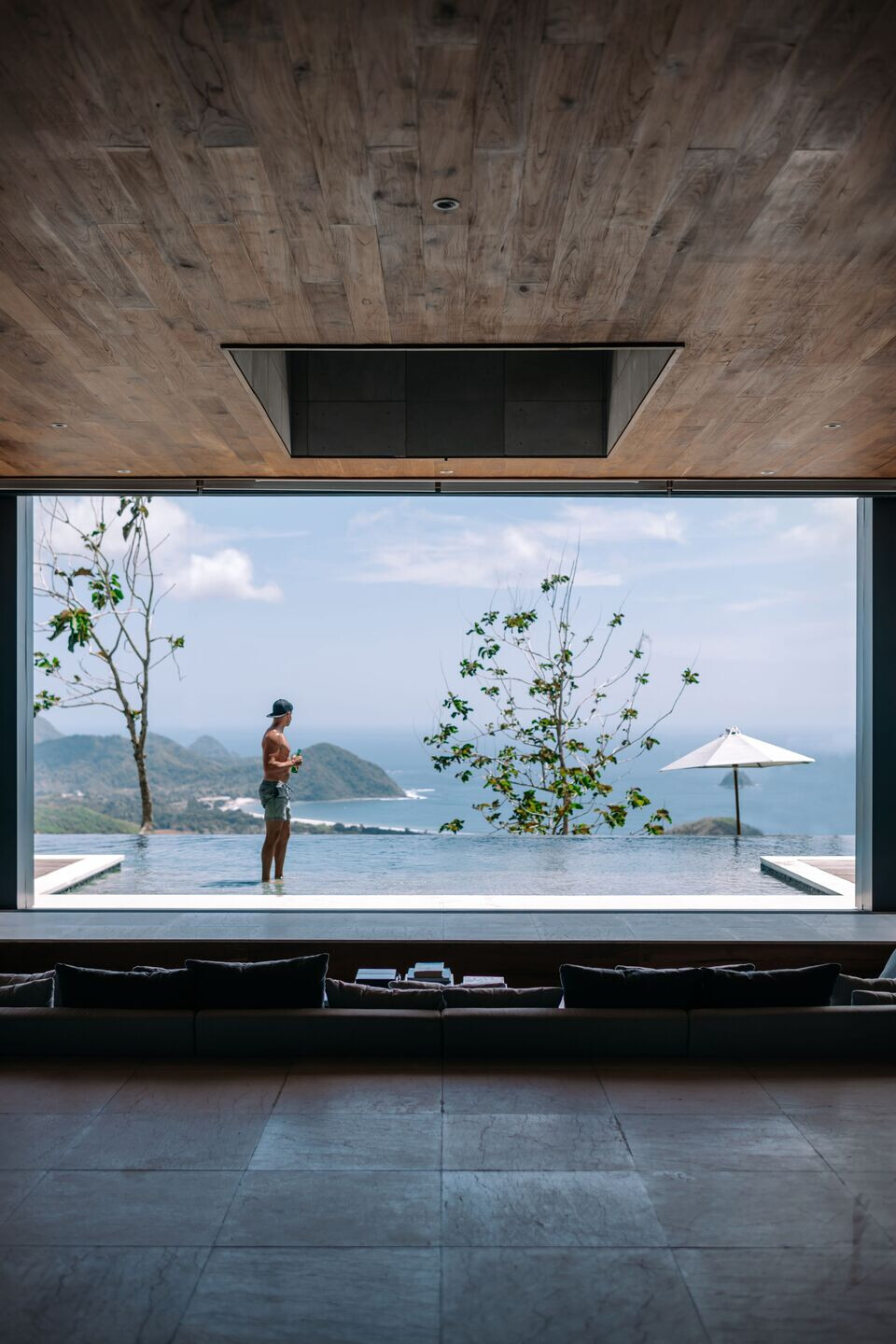 ALT designed a 495m² large villa on a 1416m² plot which allowed enough space for a large outdoor pool and expansive tropical gardens, bringing architecture and nature together. Well-established trees and prominent boulders were preserved to minimise interference with the surrounding environment, and create an authentic connection with the area's natural appearance.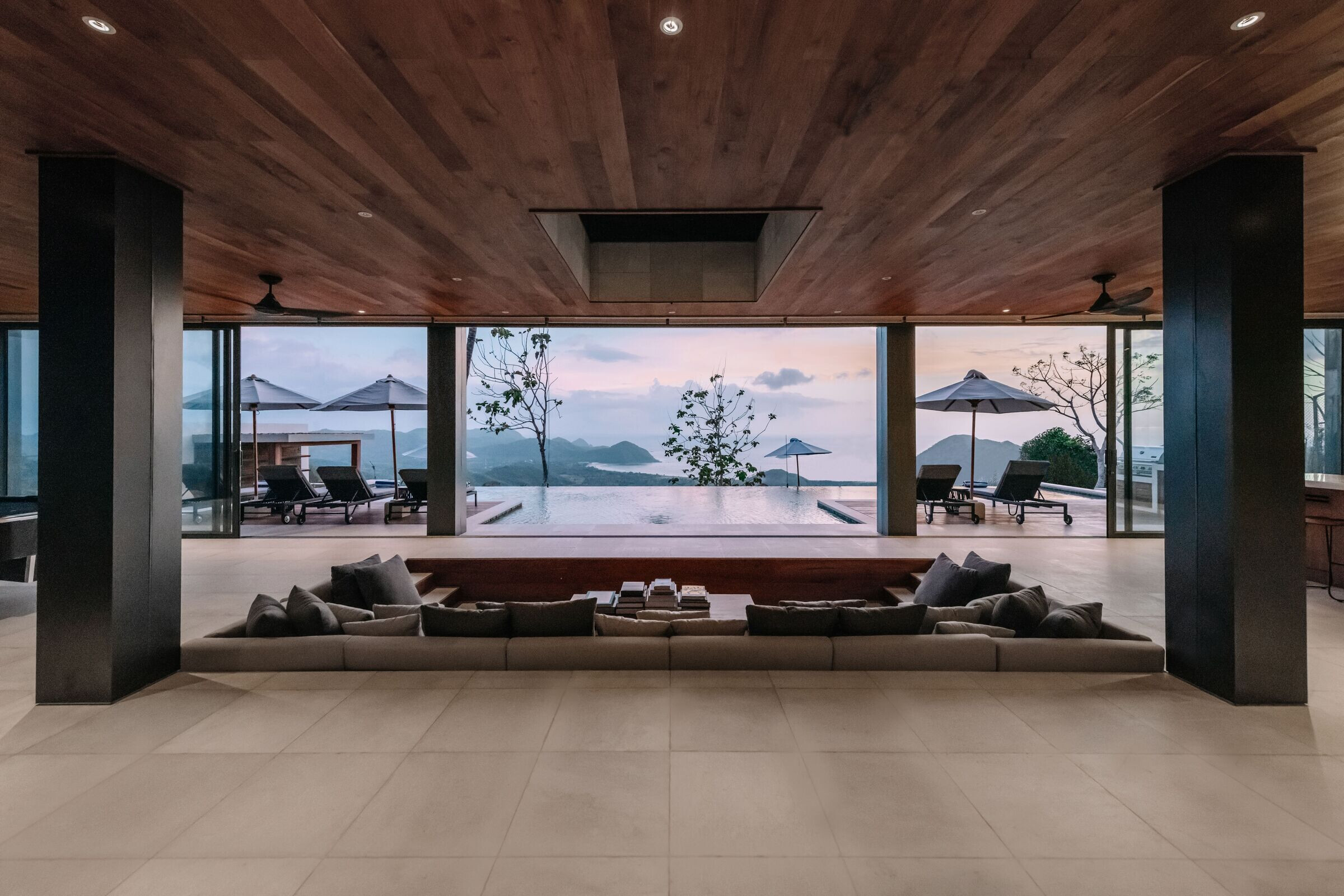 The build time was almost 12 months and pushed local construction teams to their maximum capabilities given the extremely remote location. The transportation of materials was, at times, extremely difficult. Steep and narrow roads were almost impassable during the rainy season when conditions were extremely muddy.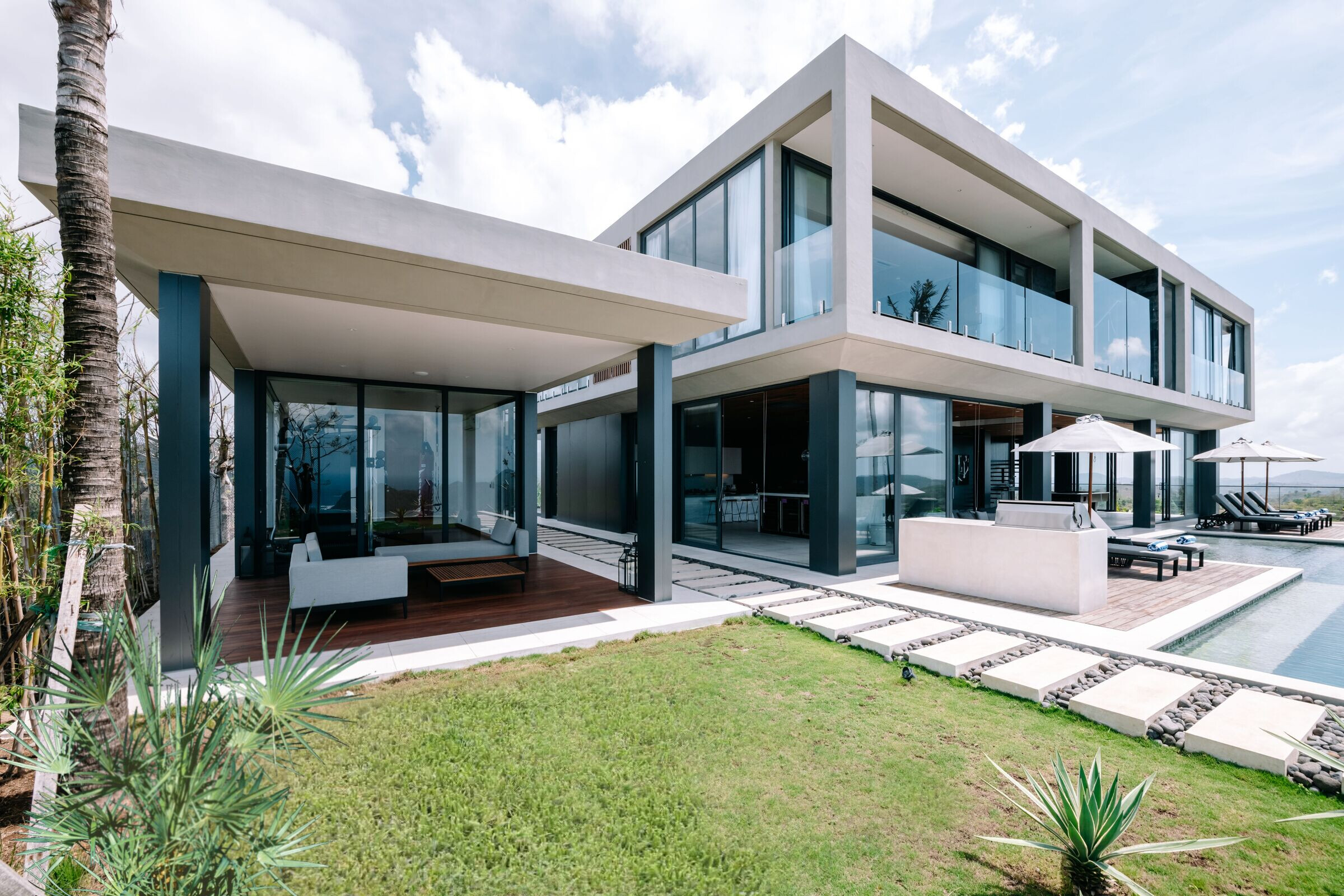 The expansive property seamlessly blurs the lines between nature and the villa's interiors. 3.5m-heigh glass doors enable the entire ground floor to be completely opened up while a deliberately sunken living room puts guests' eye-level at the same height of the surface of the infinity pool, creating the illusion that the pool merges with the sea at a far distance.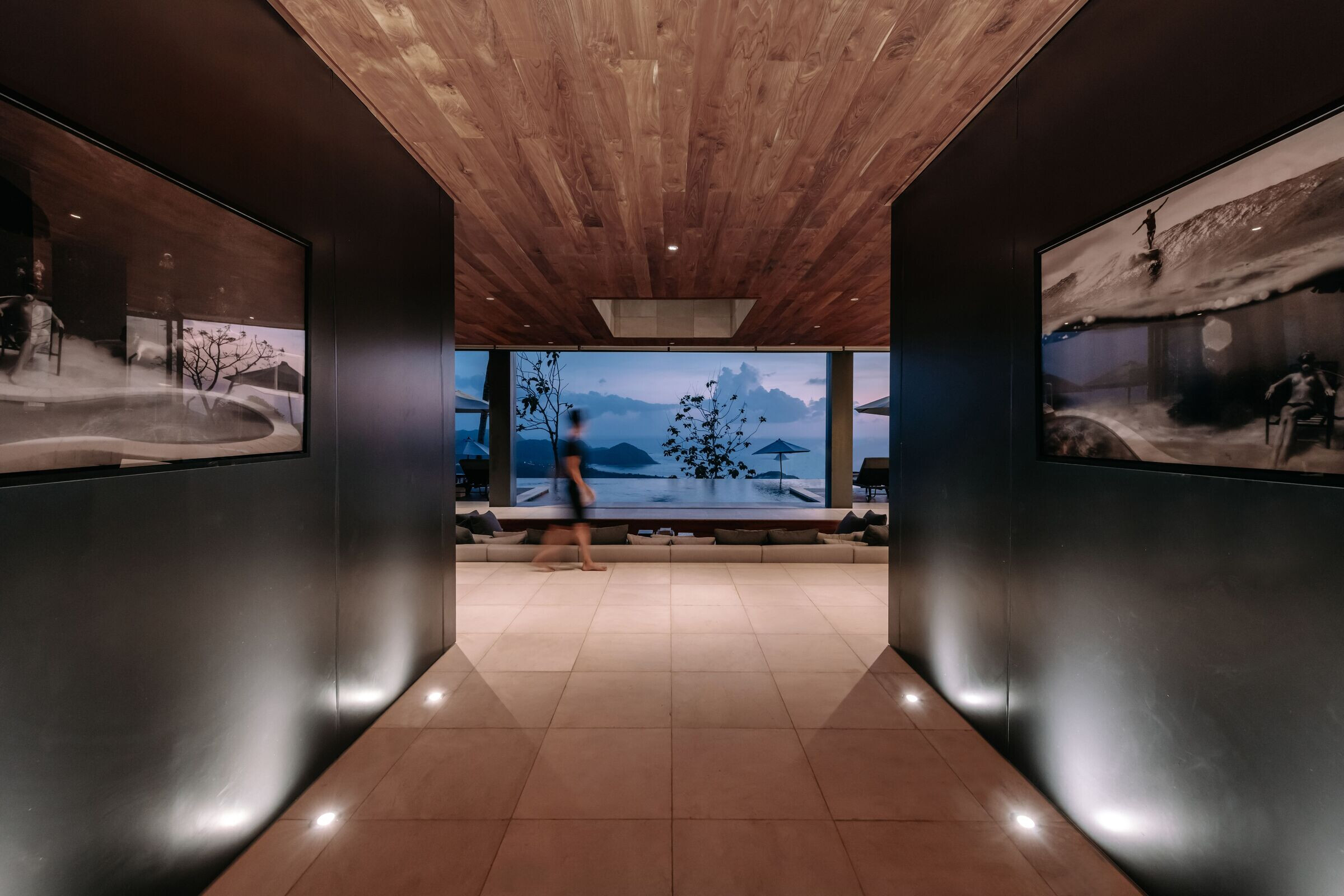 The interior has a warm yet contemporary atmosphere that utilises local materials as much as possible. Indonesian marble floors contrast with space grey aluminum composite panels on the walls. The exterior is clad with louvers of Sumatra-grown bangkirai wood contrasted with a raw concrete finish. The pool is tiled with volcanic green andesite.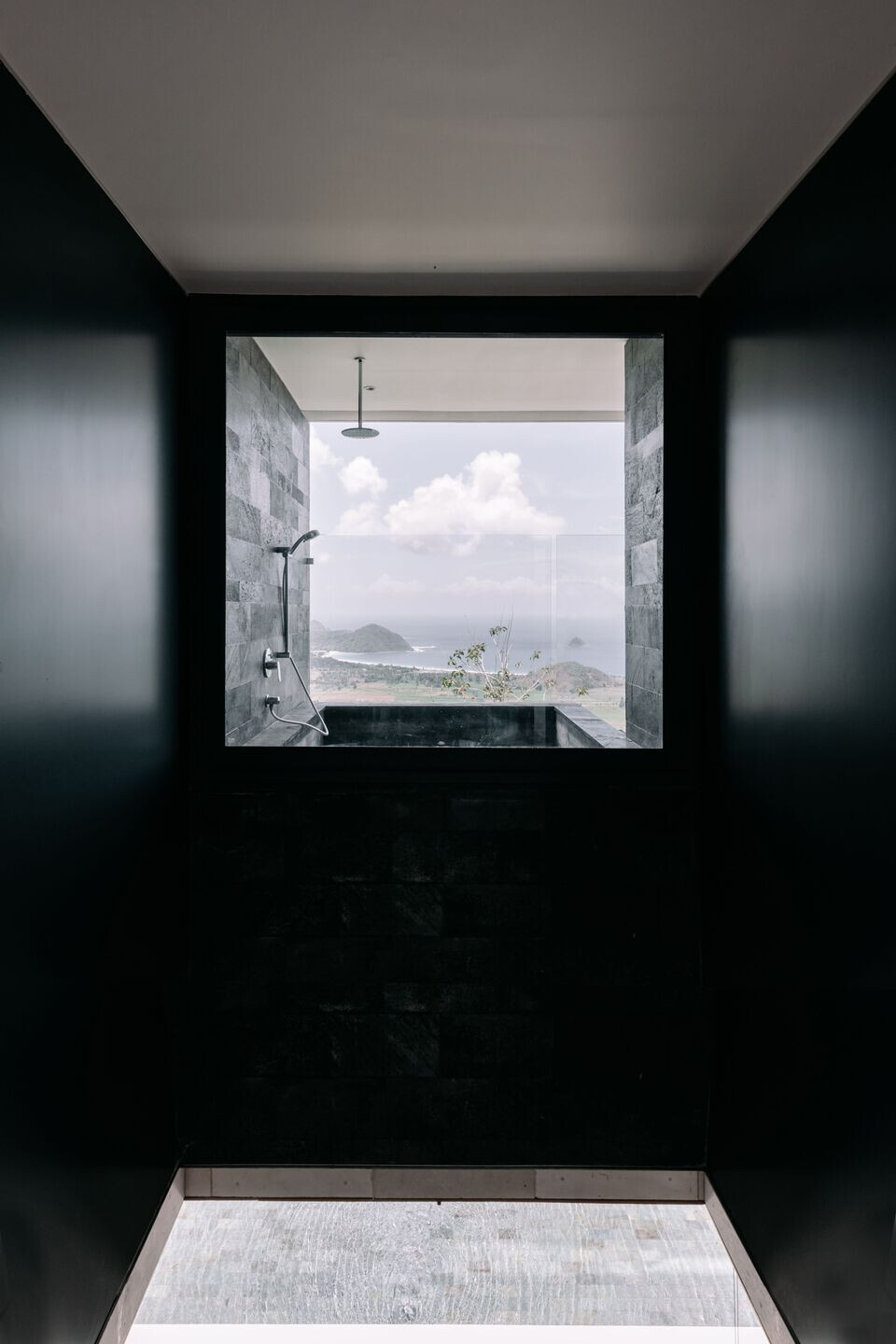 A swimming pool spans the entire length of the home's communal spaces, ensuring that the ocean view can be taken in from the living room, dining room, open kitchen and games room.
The upper level of Villa Samsara is dedicated to rest; six luxurious en-suite double bedrooms offer guests total privacy. The master-bedroom's south-facing floor-to-ceiling glass doors opens onto an overhanging terrace and dedicated spa.
A thoughtfully-placed atrium visually connects the upstairs hallway with the downstairs living space, continuing Samsara's feeling of fluidity and openness.