A Relaxing vibe was the driving thought behind the conceptualization of AA Urban Villas. The building itself was a mix used between a working space and a house. Lower levels are used for the work area where the owner works there. So the idea was to create a different surrounding resort feel like a house on the top floor. It was like coming home to a holiday home, a resort on a high cliff in Uluwatu, Bali.
Looking sunset on the pool deck in the afternoon. Makes the owner forget that they were living in the hustle-bustle of city life, after a hectic working hour. The land consists of 800m2. Inspired by resort villas, the building is separated into 2 blocks.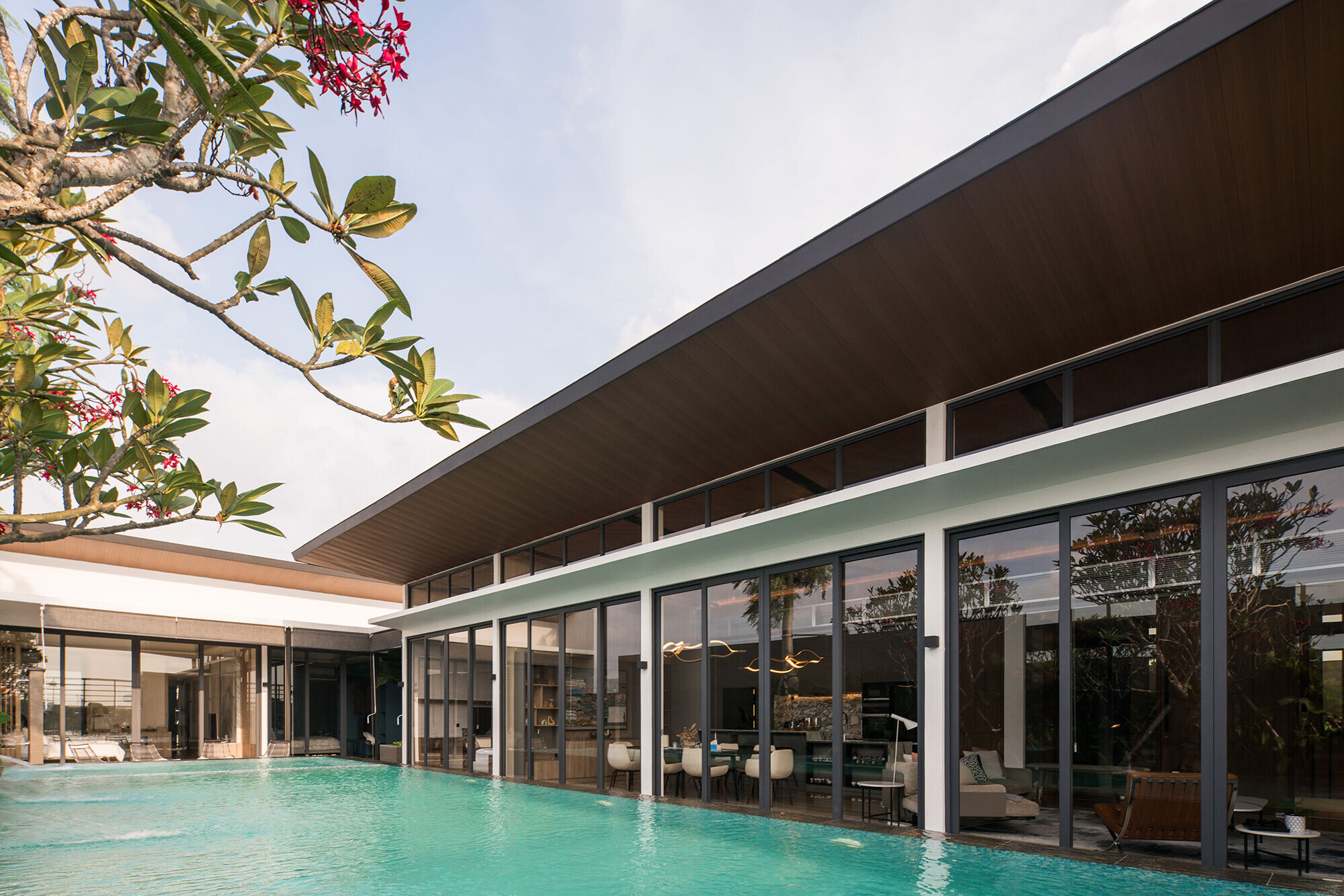 The front building consists of a Living, dining, and pantry with an open-plan concept, to create a communal space. The back building consists of Master suites and all the kid's bedrooms. In the middle is the encounter of two buildings as the terrace that connects to the pool deck and a swimming pool. The room organization was simple, clear, and straightforward.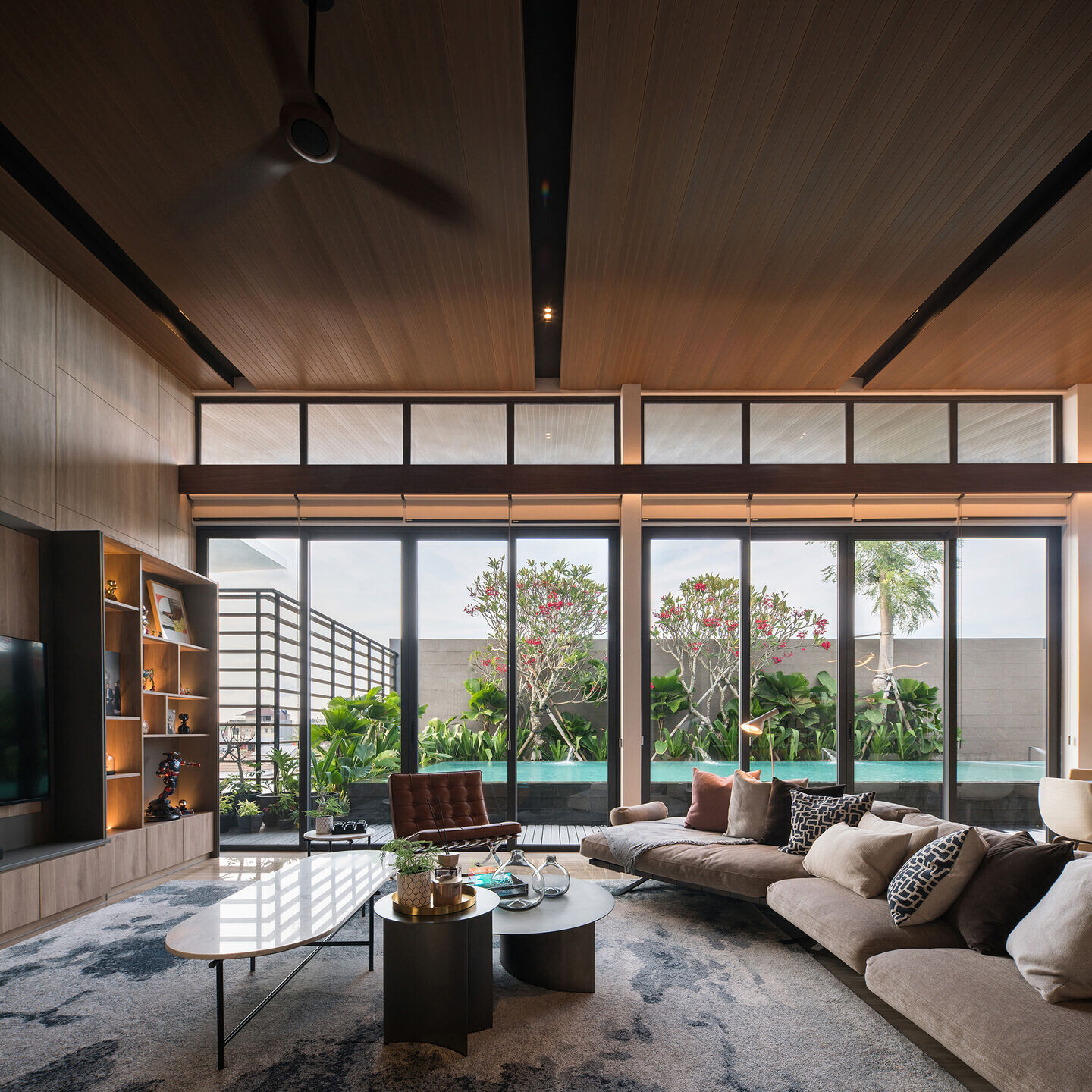 The building faces facing west, and with no particular view, so the concept is to close the facade with a wall, and a glass window with a wood lattice to reduce overheating exposure in the room. The open-plan living room is set to view the north, with a large sliding aluminum glass door. Listening to the spilled water from the pool, with relaxing water sounds.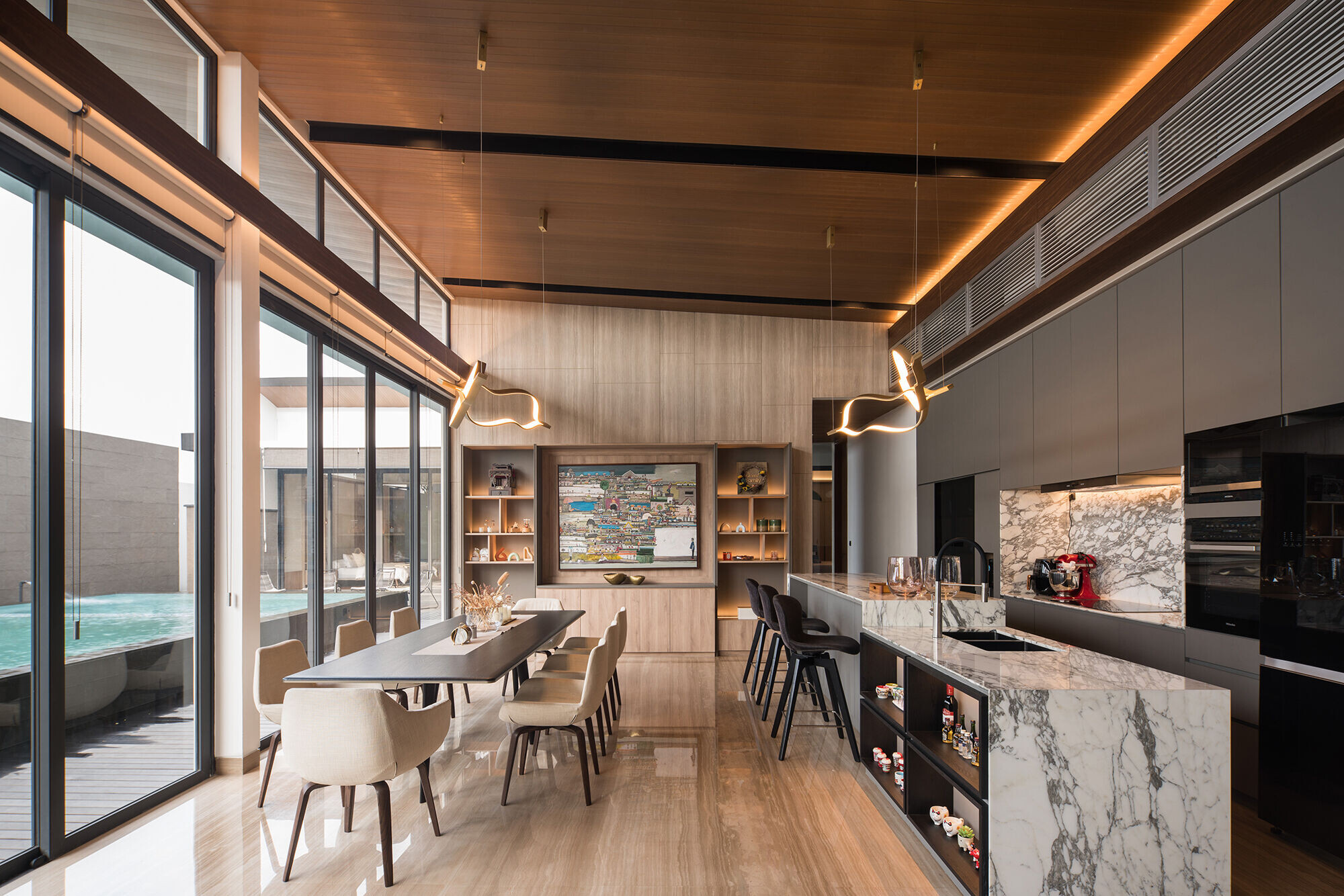 The bedroom blocks, on the other hand, viewing the front which is the west side, a large canopy with a round opening is placed to connect and cover the direct sunlight, giving a nice shade shadow through the tree that plans into the planter box. But the master suites were hit by the west sunray because they still need the pool view, so a big outdoor screen was put to shade the master suites opening, it can be open or closed as we like. the elevation consists of a repetition of glass doors, that give a maximum viewing inside out and the opposite as if brought close to nature.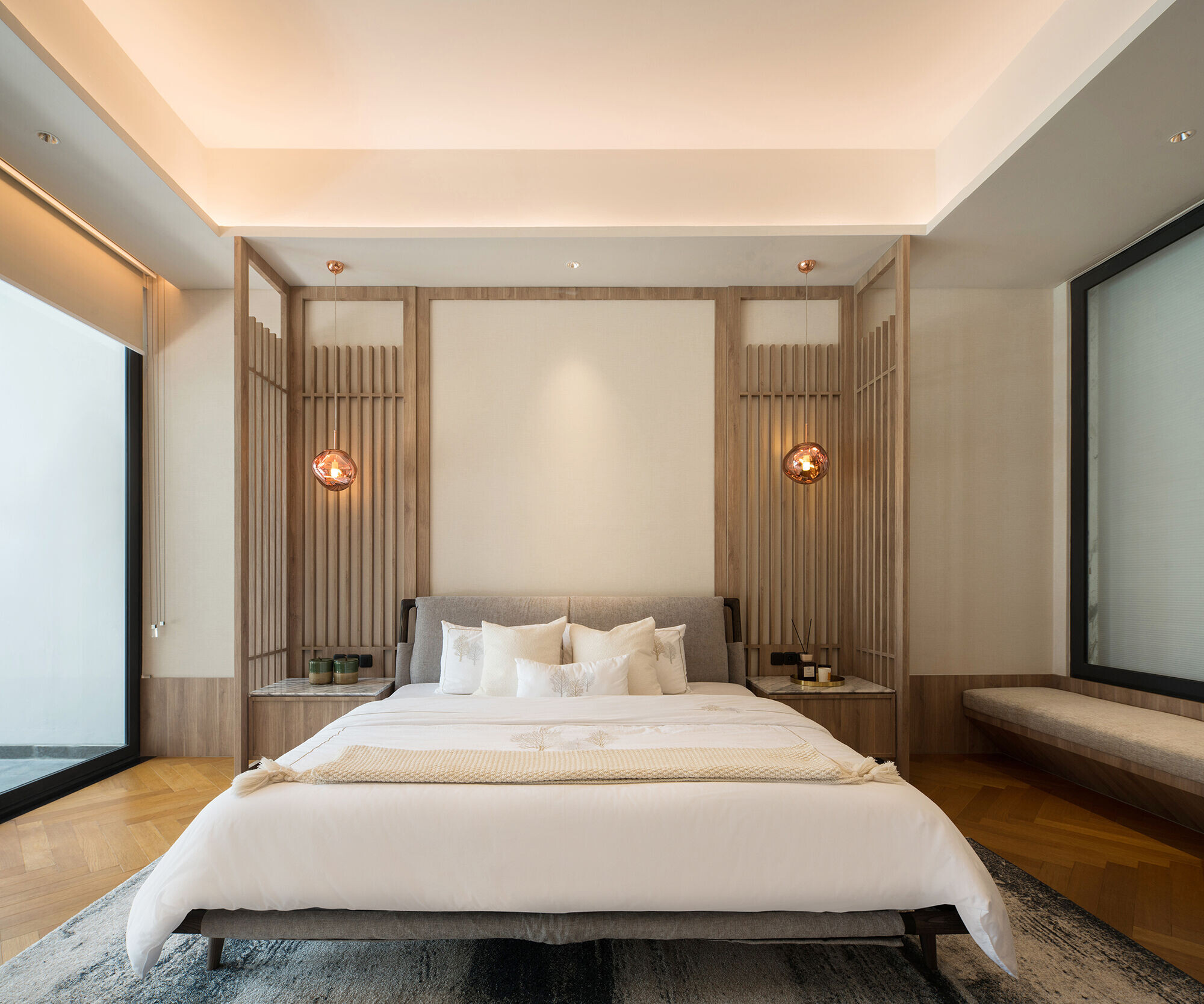 The interior design concept was to make a comfortable, warm yet creating a modern space. using a lot of warm color palette through the finished material, such as earth brown for the floor with marble, woody tone on the ceiling, and a splash of dark grey to add the modern vibe. On the other side, a white tone mixed with natural oak color gives a sense of calmness to the master suites. The kid`s bedroom has a different character, custom to their personality