Located on the first floor of the Hilton Hotel in Montreal's Chinatown, Tiramisu recalls the Italian exuberance of the 1960s in a contemporary context. The space is bathed in natural light from the impressive 75-foot long operable façade, which allows the restaurant to open up to the bustling streets of Chinatown.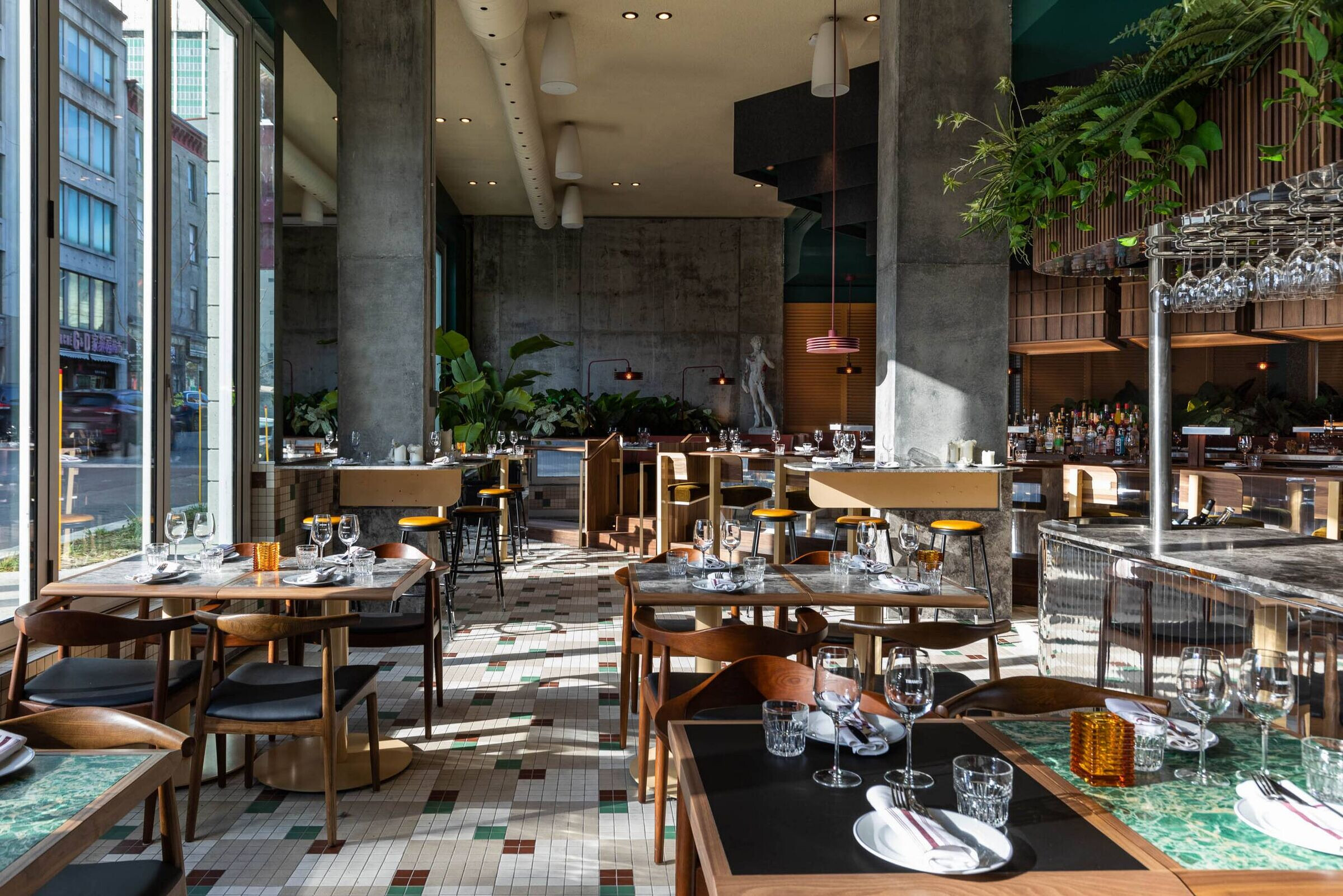 The abundance of natural light motivated the choice of reflective materials such as mirror and chrome. Along with the chrome and mirror, an eclectic mix of materials including marble, terrazzo, wood and velvet give the 3900 sq.ft. restaurant, unique character.
Triggered by the pandemic's stop of indoor dining, the layout of the restaurant was rethought and designed to weather another outbreak. The entrance of the restaurant is flanked by two quick service, takeout options - a small café named "MISU" and the Tiramisu pizza counter.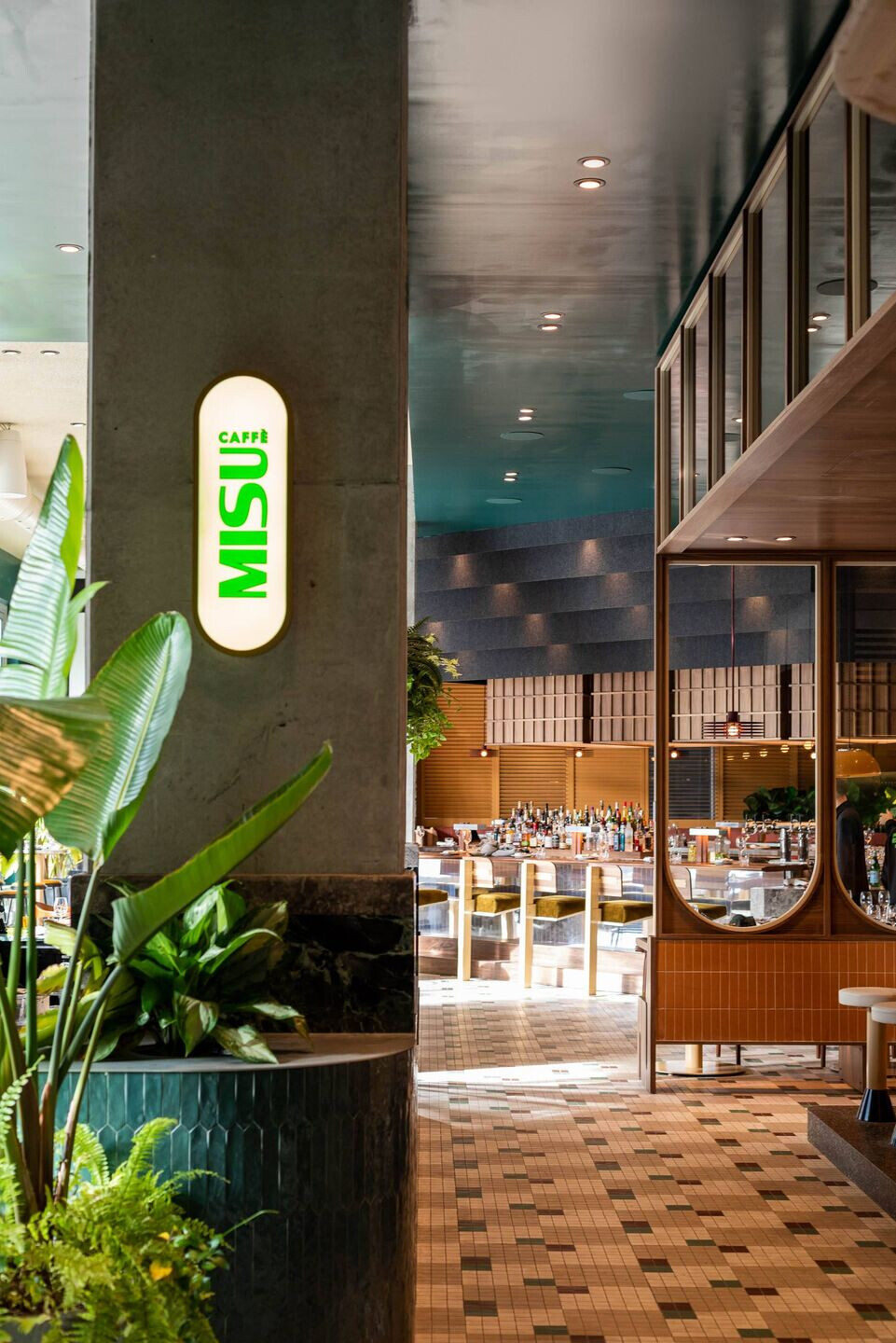 When fully operational, customers can place orders for take-out or dine at the counters for a quick lunch or coffee. Beyond the entrance café and pizza counter is the dining room and bar. The raised angular and asymmetrical bar, frames the view from the entry, and adds dynamic perspective and movement around the space. An inverted pyramid, covered in acoustic panels, follows the shape of the bar and hangs down from the ceiling, culminating in four walnut light boxes that illuminate the central back-bar.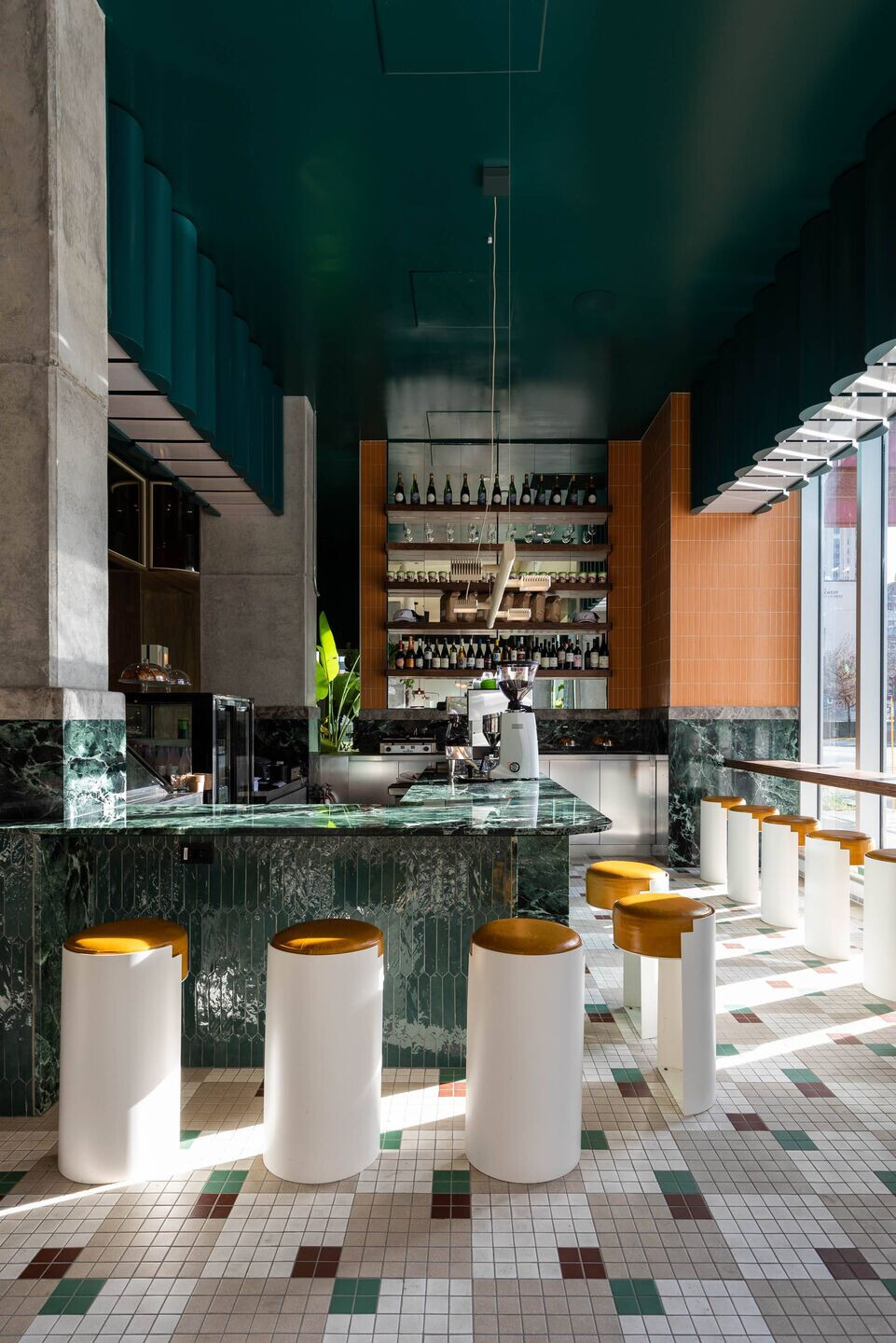 Custom fixtures designed in collaboration with Lambert & Fils fill the restaurant with warm light. Lining the bar, fixtures made from chromed aluminum and black walnut provide intimate light. Pendants made from five powder coated stacked disks create an interesting play of light and shadow throughout the restaurant. Tiramisu has quickly established itself as one Montreal's most exciting dining experiences.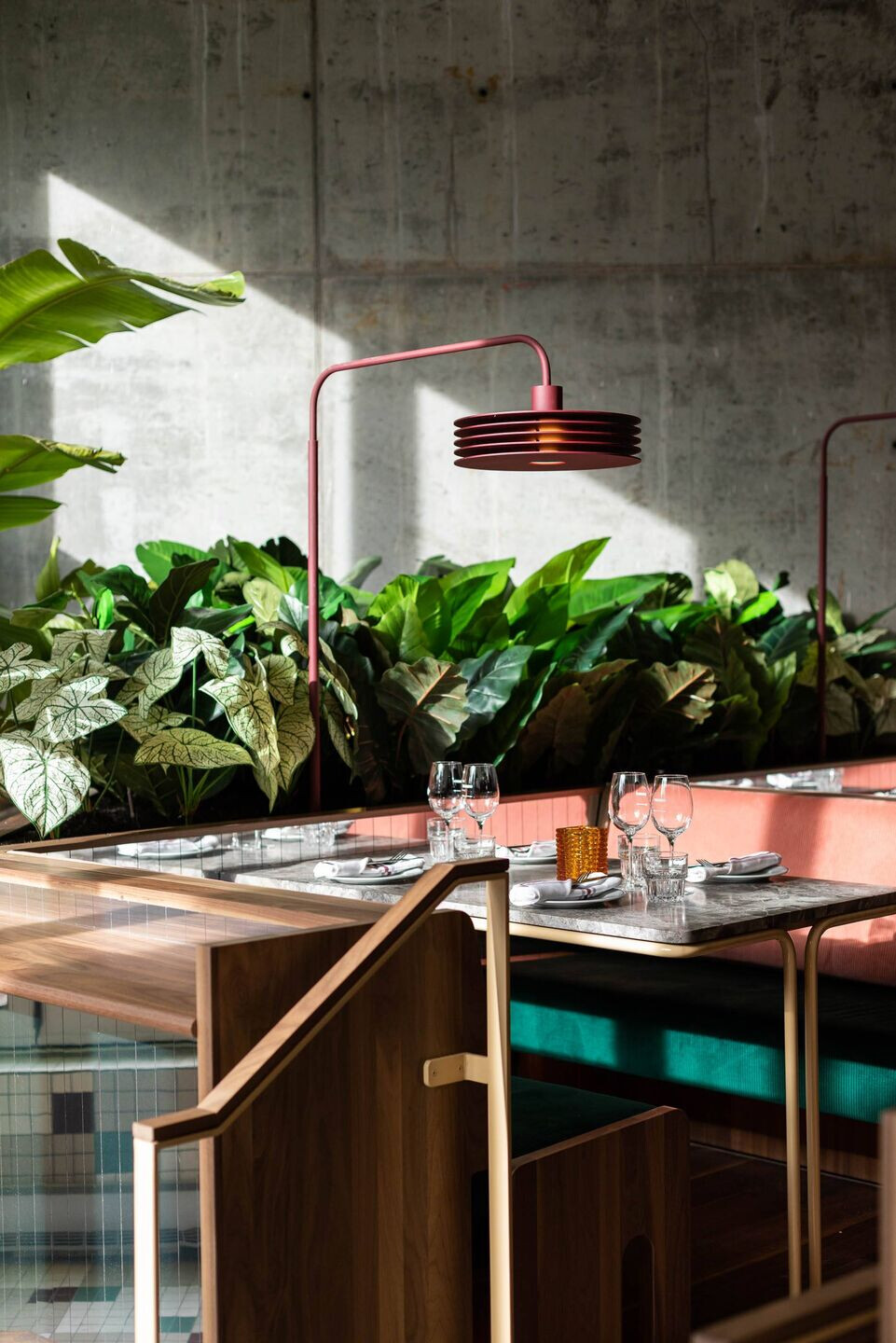 Material Used:
1. Mosaic tile
2. Terrazzo
3. Powder coated steel
4. Marble
5. Polish stainless steel
6. Walnut