The residence lies on the newly developed Sindhu Bhawan road in the city of Ahmedabad. The project was dropped midway by the previous consultant because of the client's dissatisfaction. The house was to be built for a family of four. There has been a try to demonstrate a geometry on the building.The building is a composition of different volumes one over another. There are three cuboids each placed on X, Y and Z axis coming together placed one over another. The ground floor has two cuboids one horizontally placed on the site forming the main entrance and the cuboid perpendicular to it takes you to the kitchen and opens up to the main garden on the back of the plot.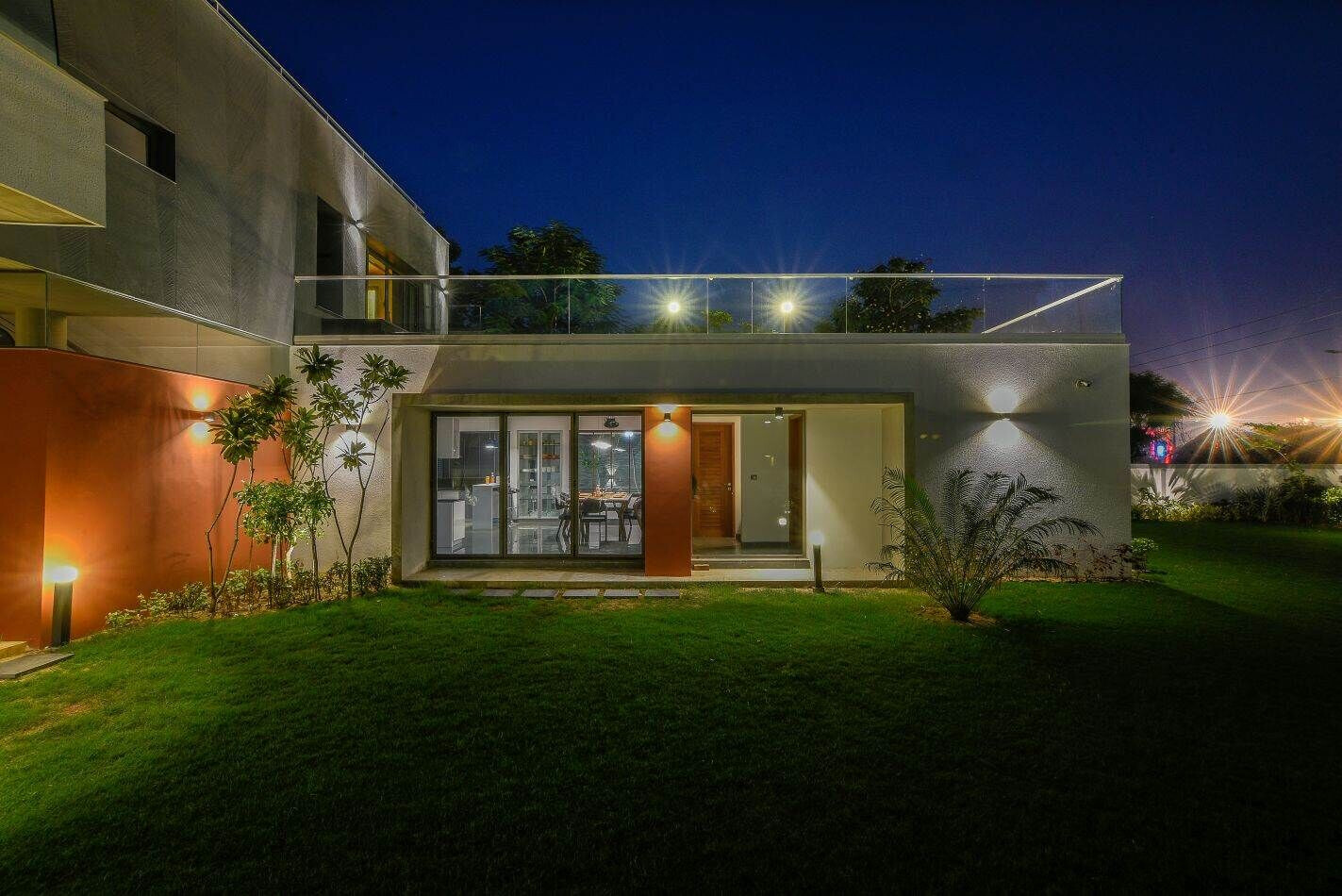 The overall colour scheme is kept grey with textured mass and an envelope of orange is used at the feature walls. A vertical cuboid takes you to the upper level in the house, opening up to the two bedrooms, library and the home theatre.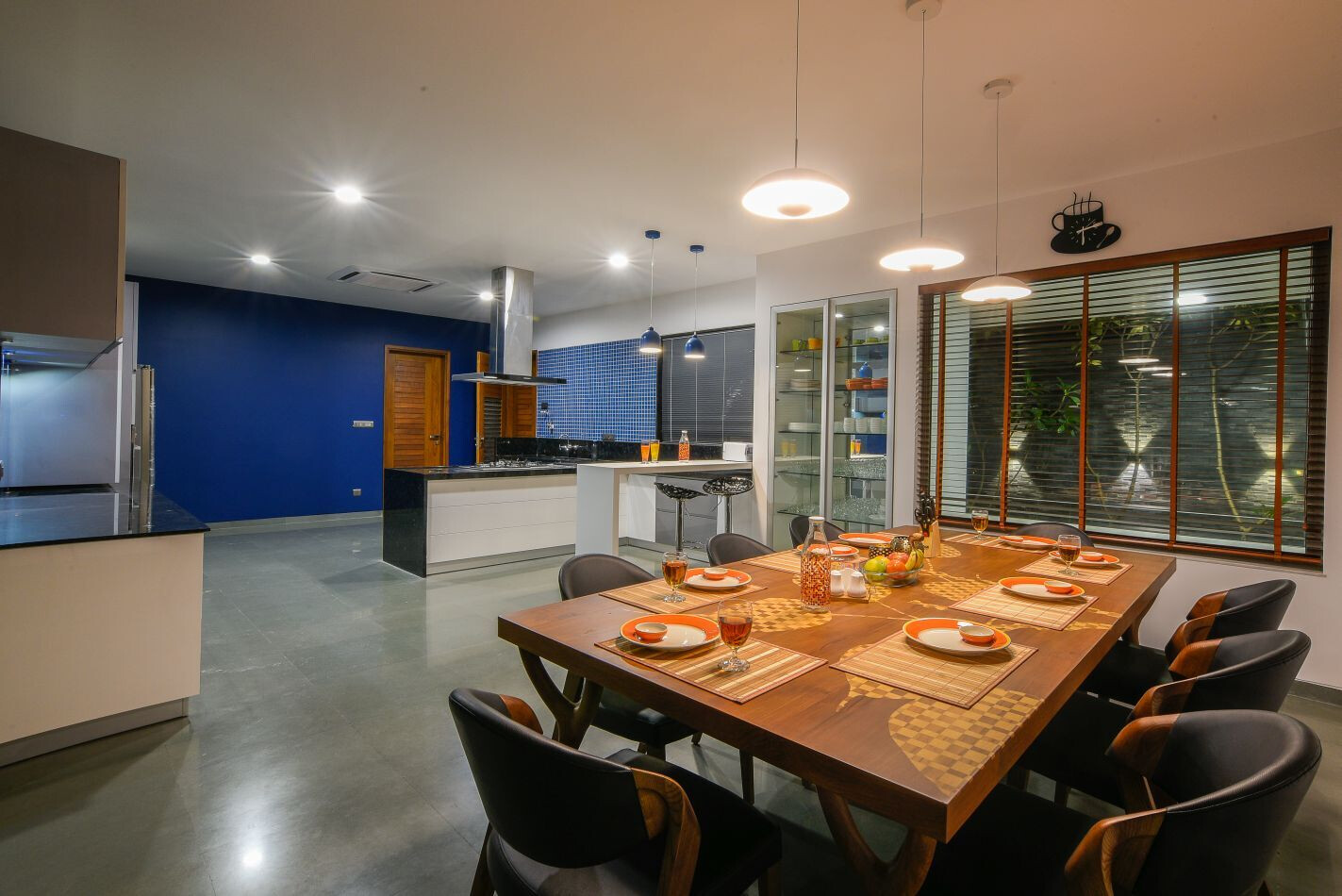 The living area falls in the North-East which allows us to open up that surface and use glass. The whole living area looks like a huge open well lit space in the day time, with morning sunlight entering the house. The staggered steps to entrance and the stairway to upper level makes the experience dramatic. A balanced use of exposed concrete, wood, orange coloured mass and granite adds a sense of luxury to the house.