Set within Oxford's Central Conservation Area, The Clore Music Studios is a contemporary stone-clad building sympathetic to its historic context. Over three levels the building provides a range of high quality performance spaces for the practice and study of music, opera and drama. A large rehearsal room occupies the ground floor, with upper floors containing two medium-sized chamber music studios and a series of solo or duo practice rooms.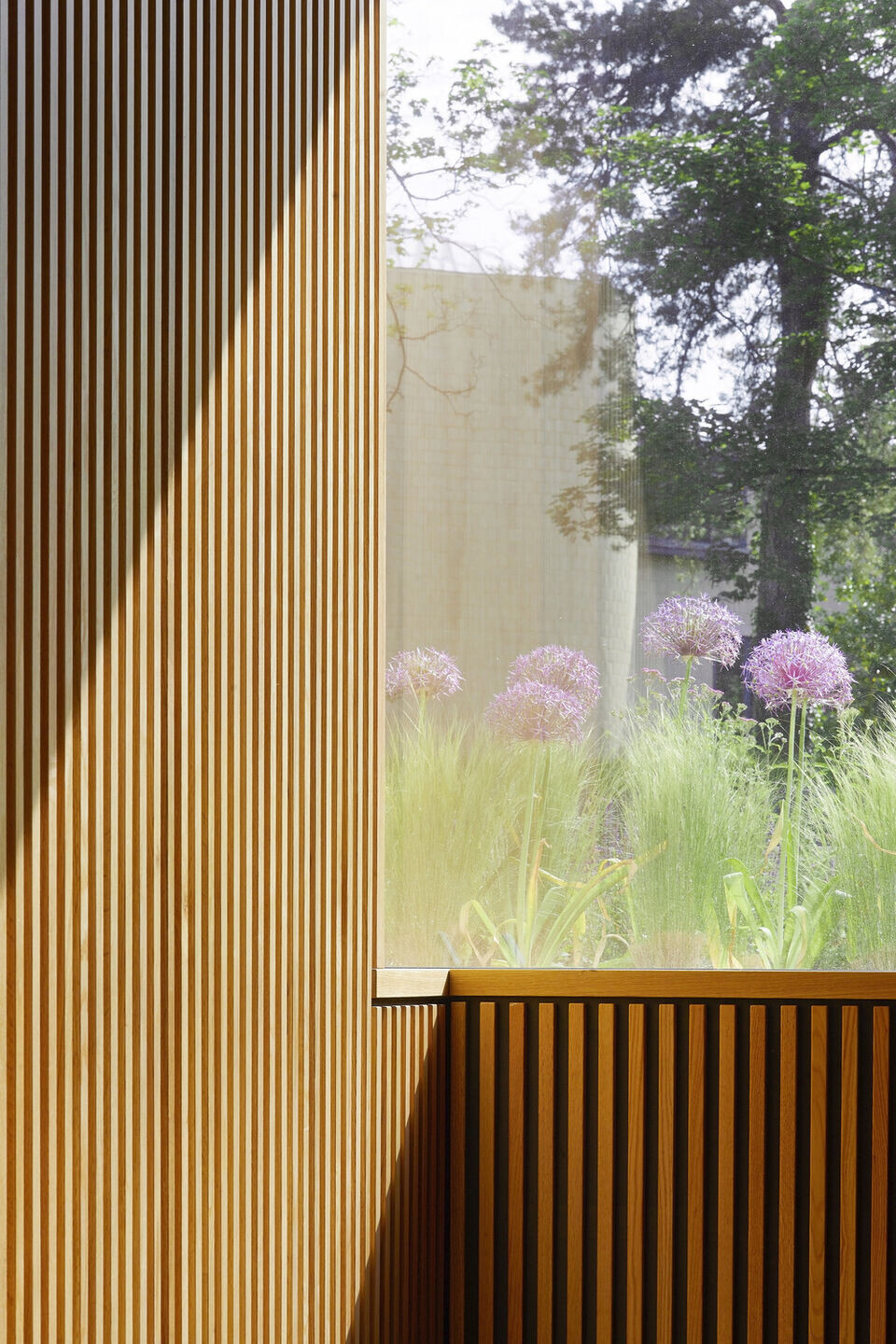 Complementing and contributing to the character of the conservation area, the building reflects the scale and materiality of the surrounding context in a palette of materials that includes Portland stone, bronzed metalwork, and internal oak wall linings. The music studios are arranged within a stone-finished box linked to the existing Savile House via a glazed entrance and circulation space that provides clarity to the massing of new and existing building.
The building form was partly determined by archaeological remains of 17th-century defensive earth ramparts to the rear of the site that originate from the English Civil War. Glazing to front and rear of the ground floor rehearsal room provides views through the building to the ramparts, illuminating historic context while providing active frontage to the street.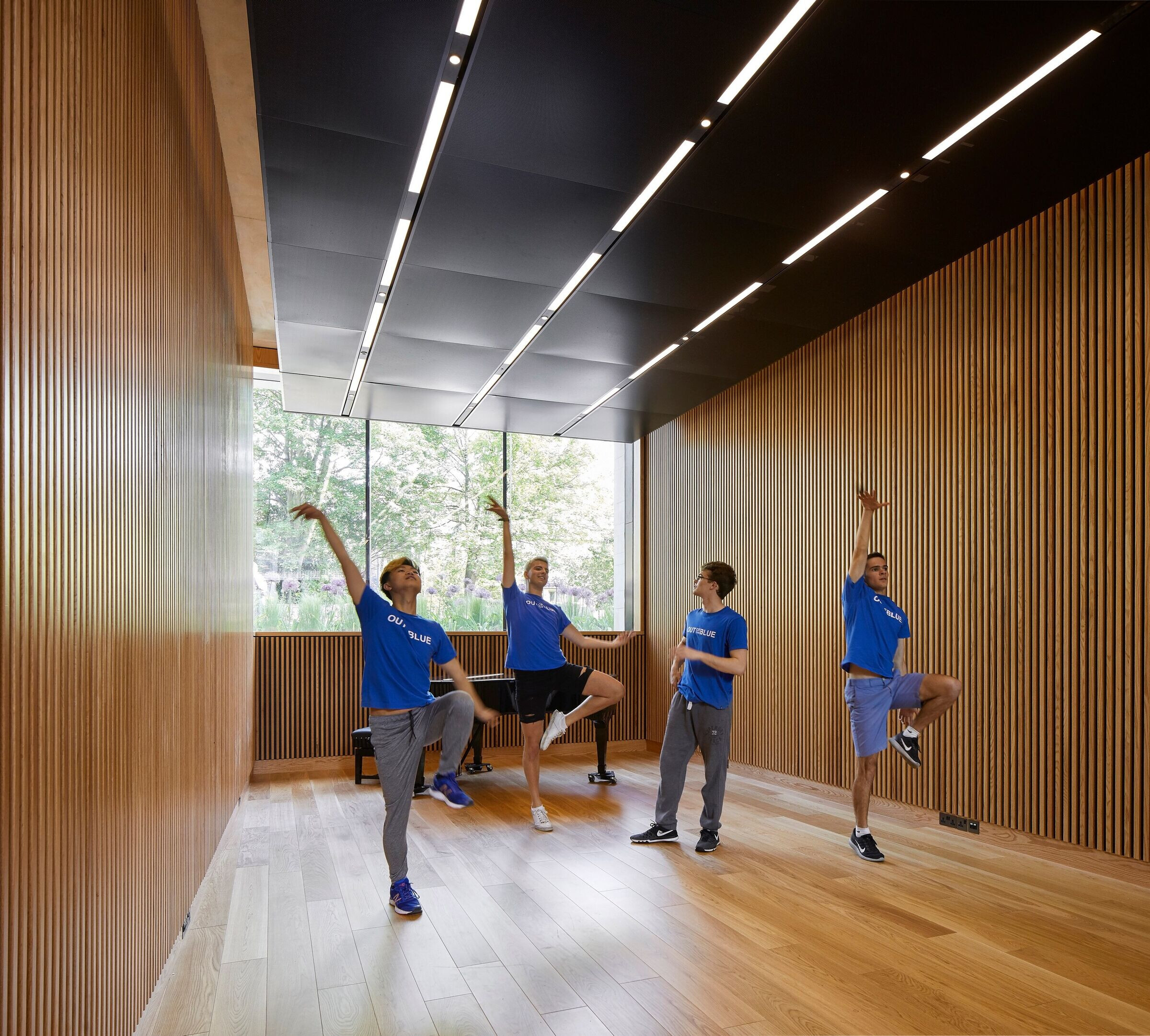 "The Clore Music Studios are already playing a transformative role in the musical life of New College. They offer all the college's junior members – for the first time – the gift of dedicated space for both individual and group practice. The David Mann and Anne Kriken Mann Rehearsal Studio has already hosted the college's current bagpiping undergraduate, who has thoroughly tested the building's soundproofing! The spaces are light, elegant and a joy to work in."