A young CA firm spreading its wings in Surat came to us with an office space to design. Storage was of utmost priority for them, intending to use every corner, while at the same time not compromising on the functionality and aesthetics, As in typical commercial spaces, there was only one window, in this case facing west, which was the only source of daylight, and we were adamant to use daylight in the entire office, thus came the decision to use large glass partitions, which led us to the decision to take a minimalistic approach, to not overdo the design, coupled with a warm & grey color palette to make the space feel light and airy.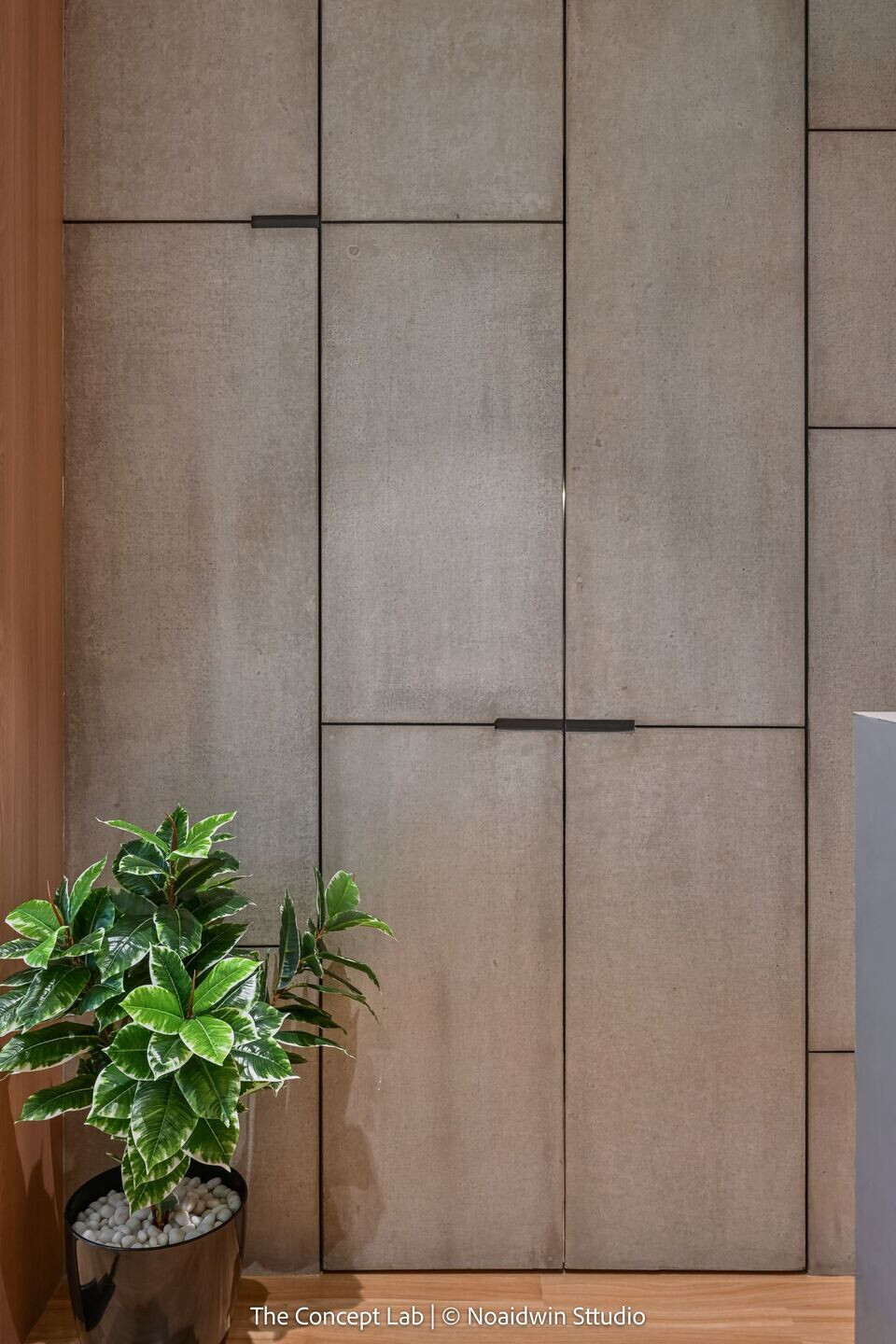 The wall behind the director was envisaged to create a backdrop, and thus wooden cabinet with sliding panel, in line with the beautiful sheer material but yet looks very effortless & adding just enough drama to this space.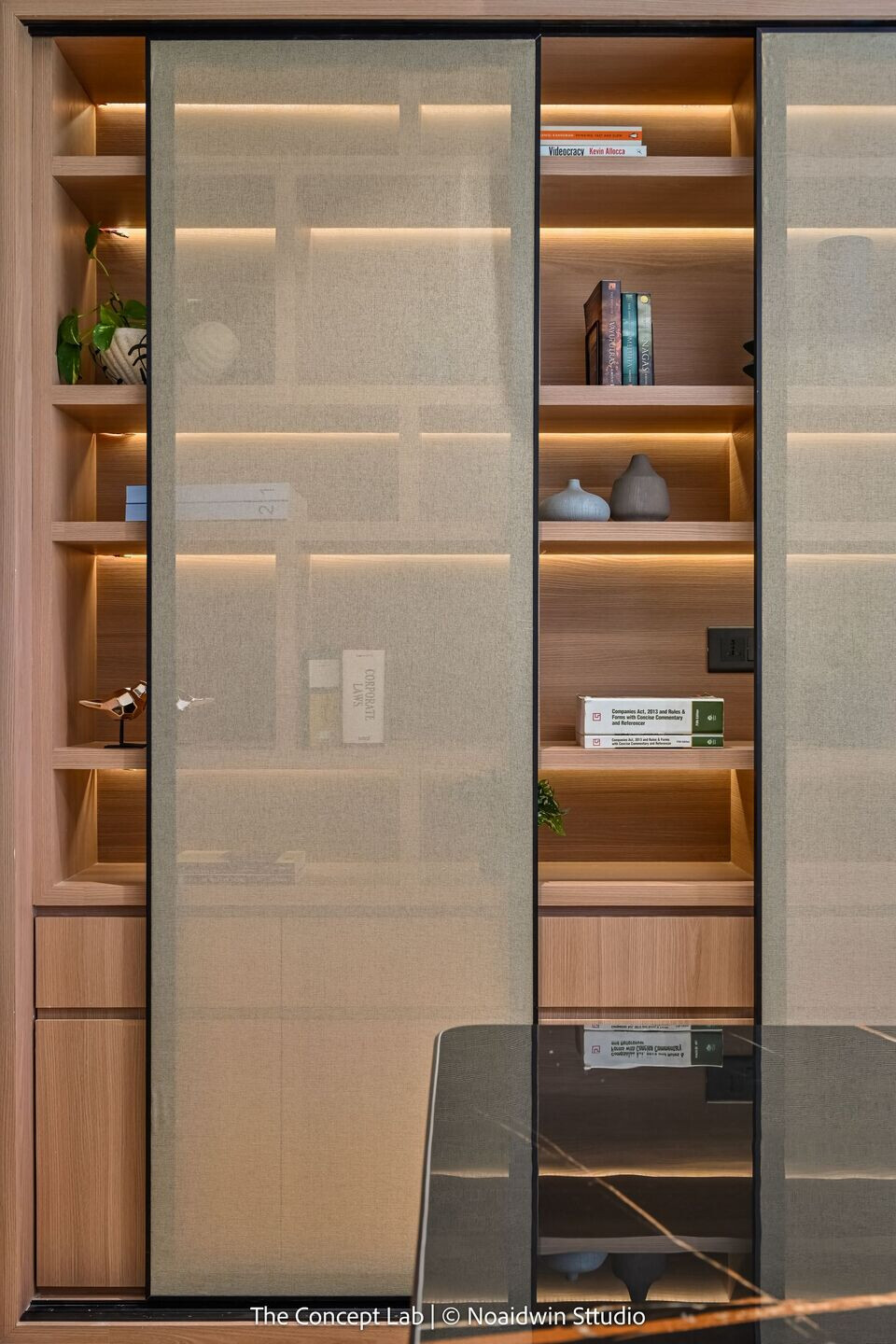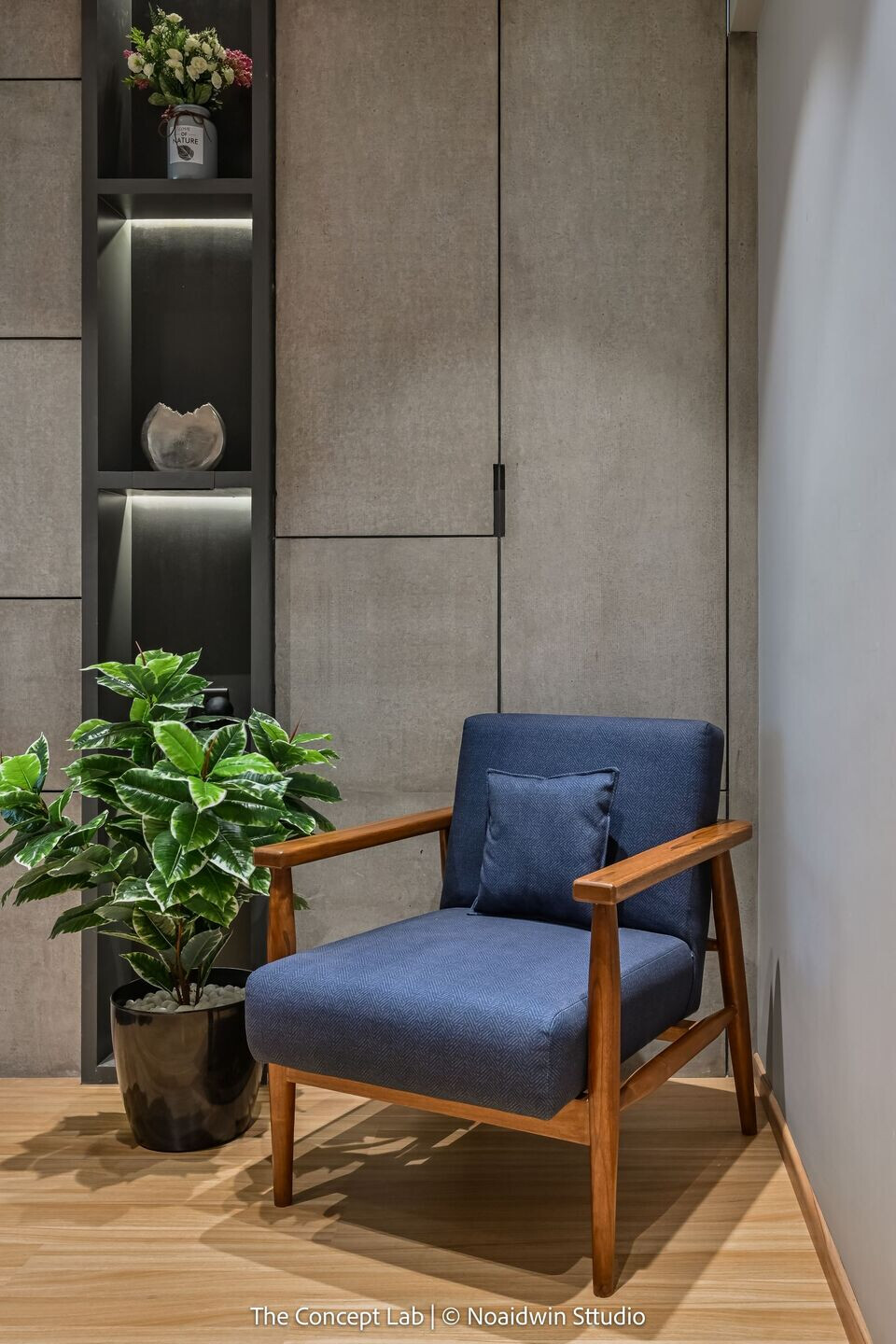 A subtle color palette, the shades of grey with a lot of detailing and highlighting with customized design, defines the spatial attributes across this project..!!
The design ideas focus on flexibility and pragmatism of the space gravitates towards minimalism with fewer materials and furniture.