Calm, cool and collected, the color blue is a decorating win win.Not only does it make a beautiful base but also proven to be a subconsciously calming shade, make you relax without even realising it.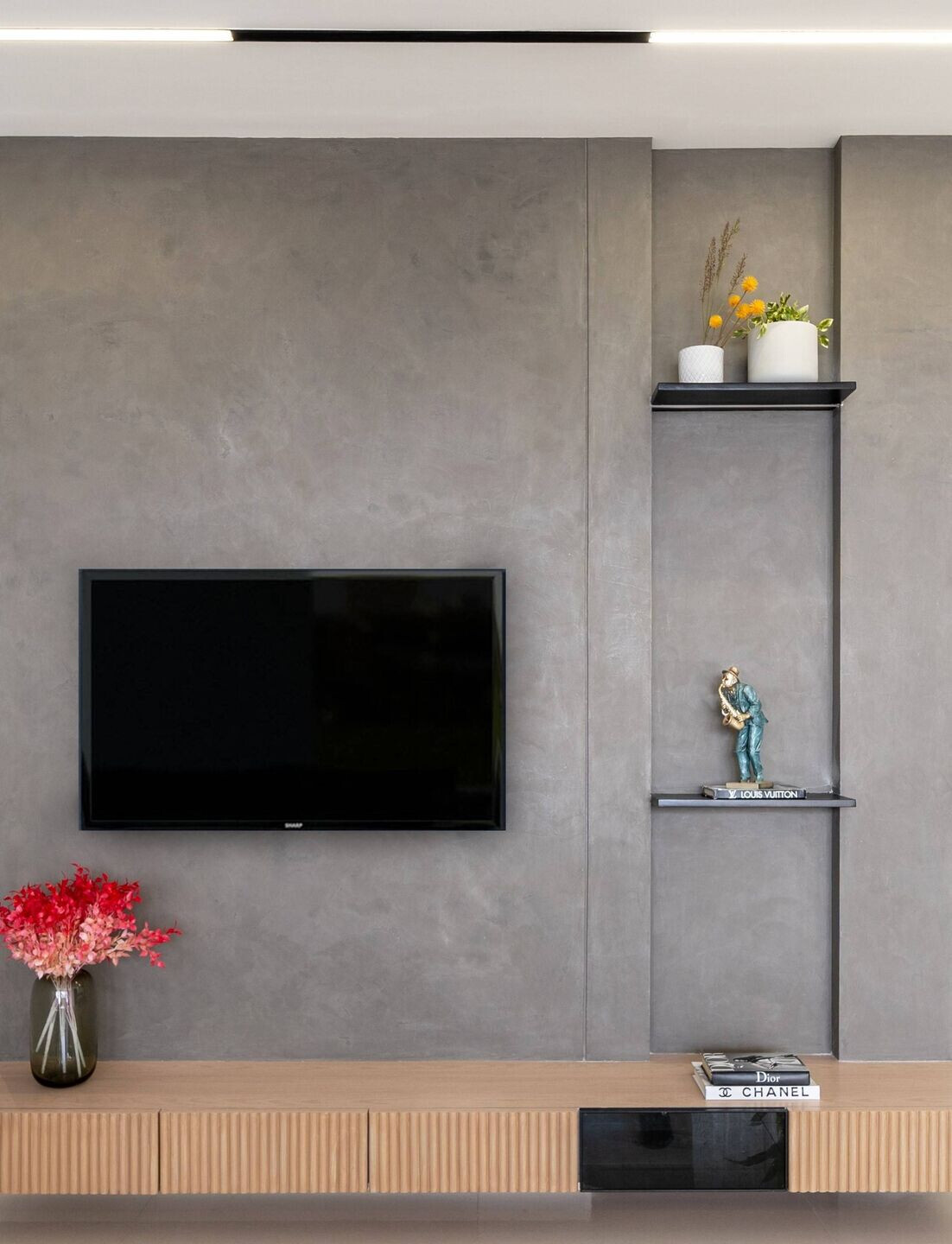 Home to a family of three - an old age couple and a married daughter spread over 1300 sq ft.(carpet), this three bedroom apartment thrives as a fun, bright and mood elevating space.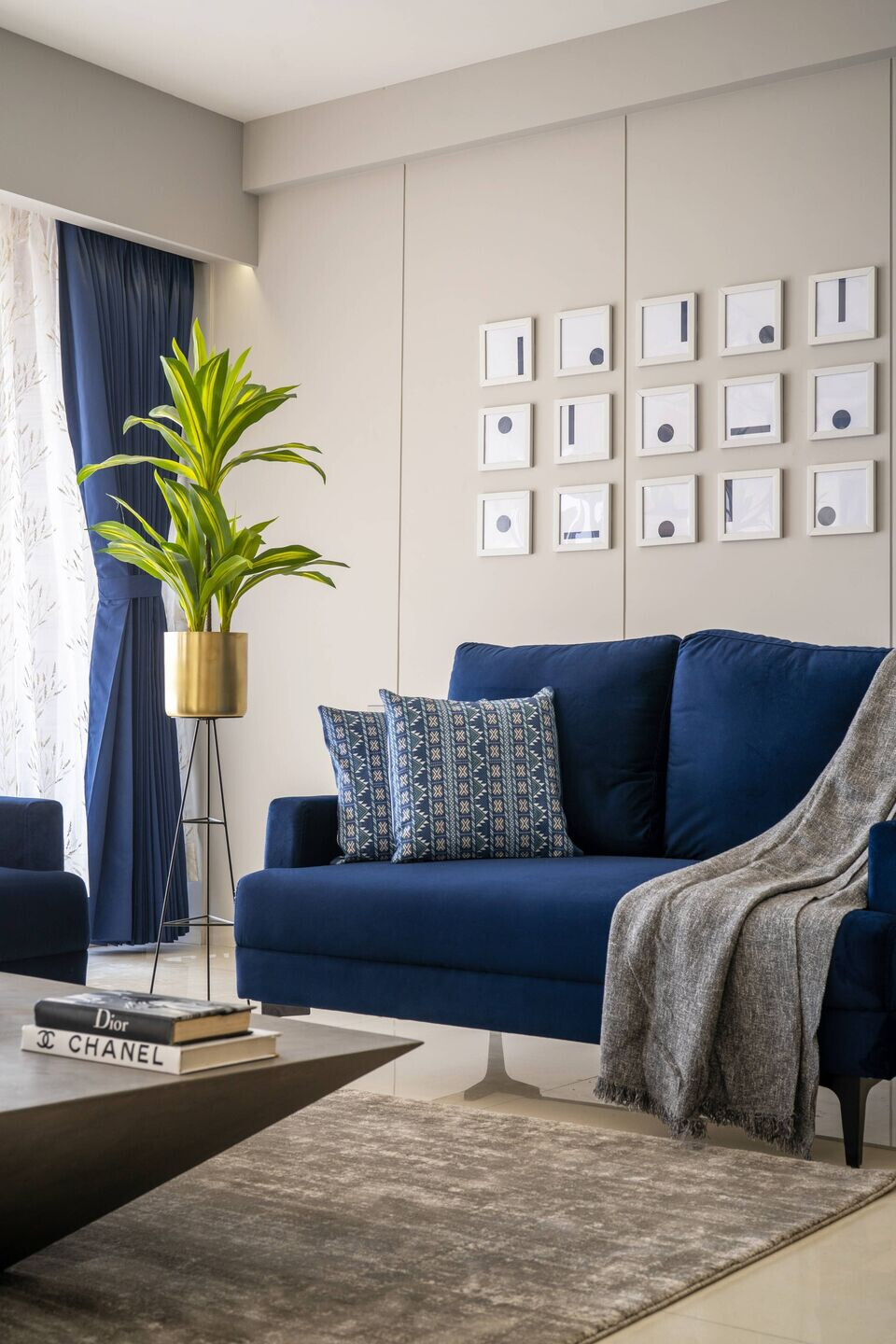 Our client's priority was to make the living room "classy & sophisticated" without being too fuzzy. The brief was "we were not to change anything that was provided by the developers such as the kitchen counter, flooring, bathroom tiles and fittings and avoid civil work.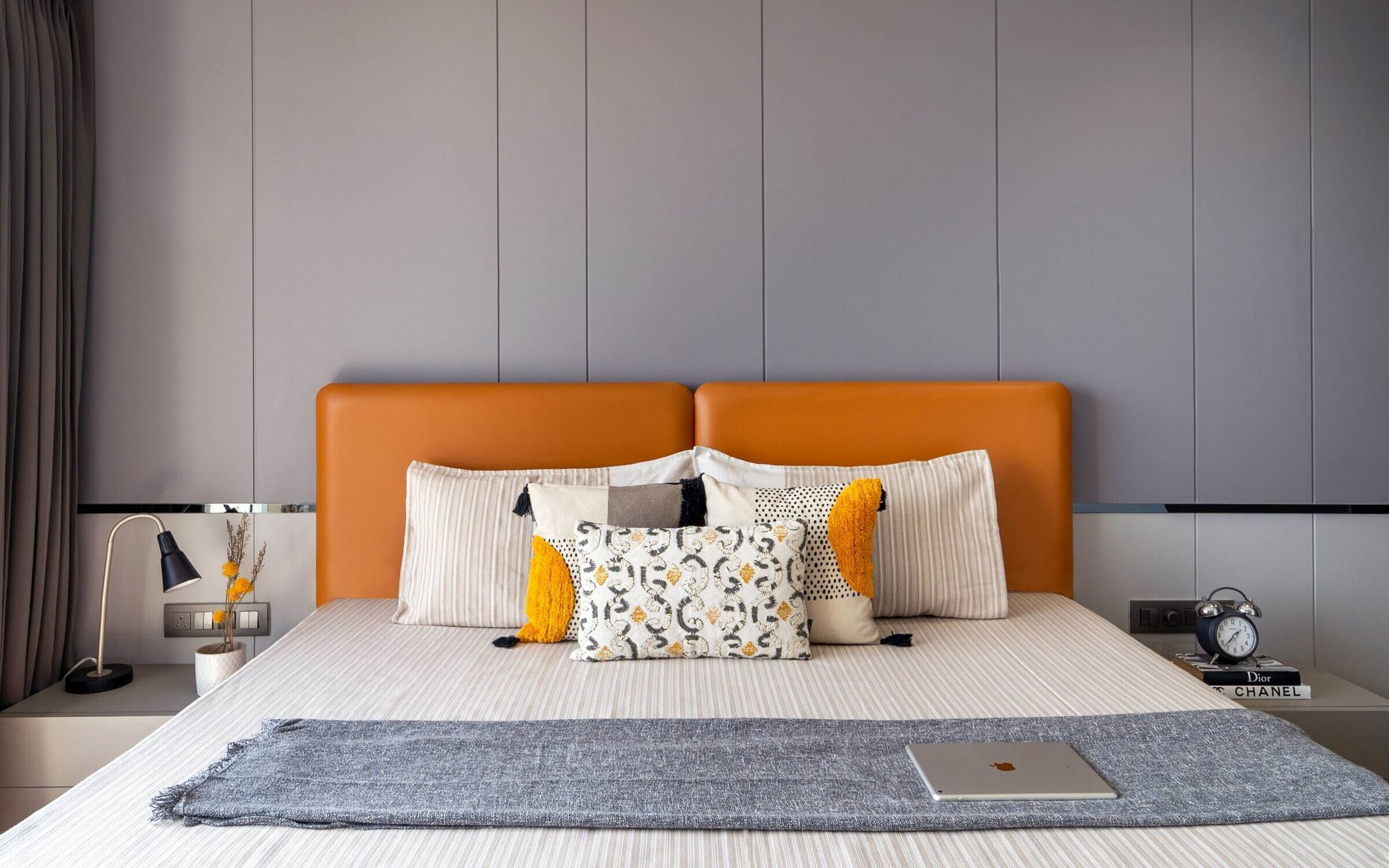 Always having lived in a dull and dark apartment, the client wanted something light, vibrant and something that reflected their individual personalities".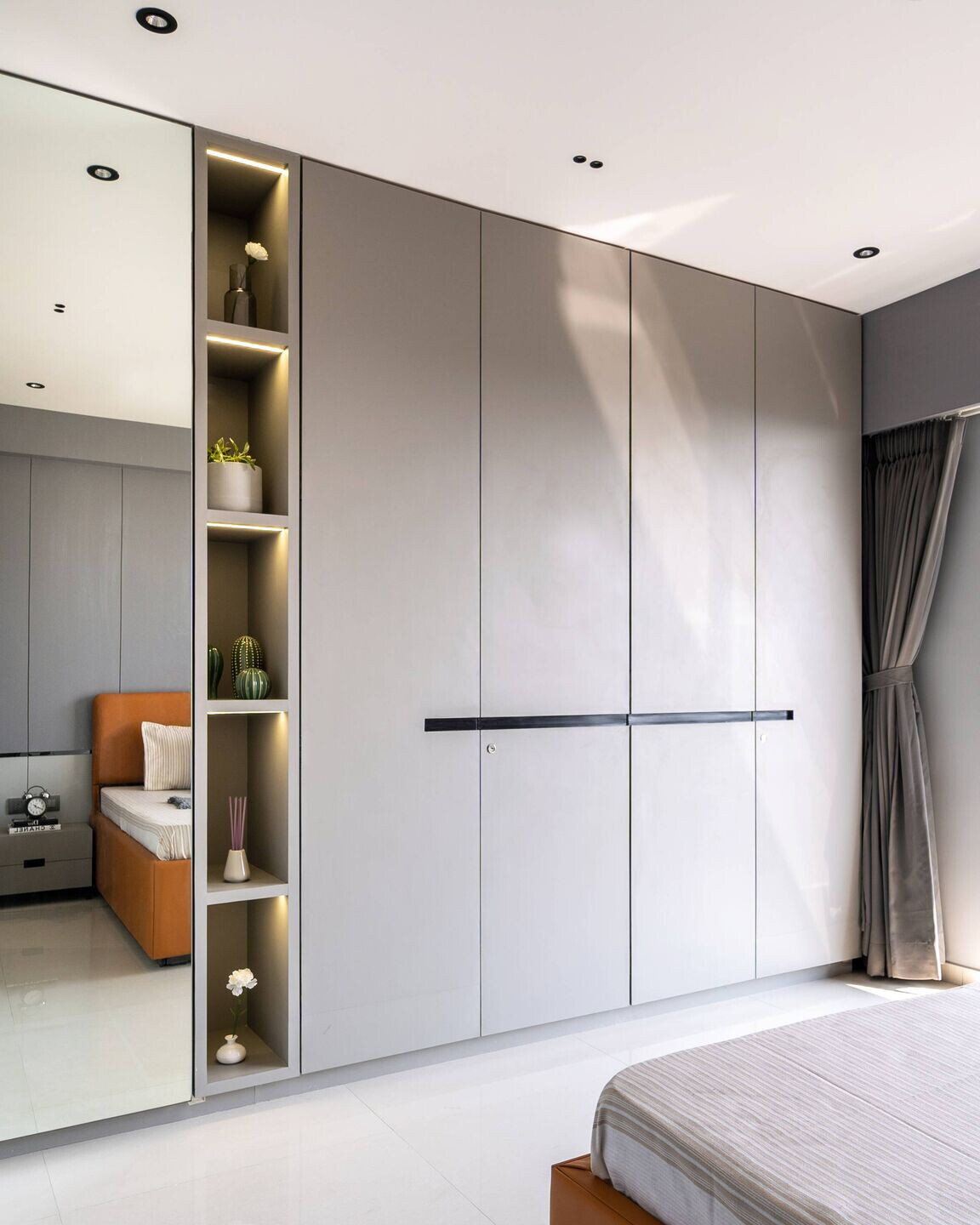 A monochromatic color palette should never be boring, so we incorporated subtle patterns and textures everywhere we could.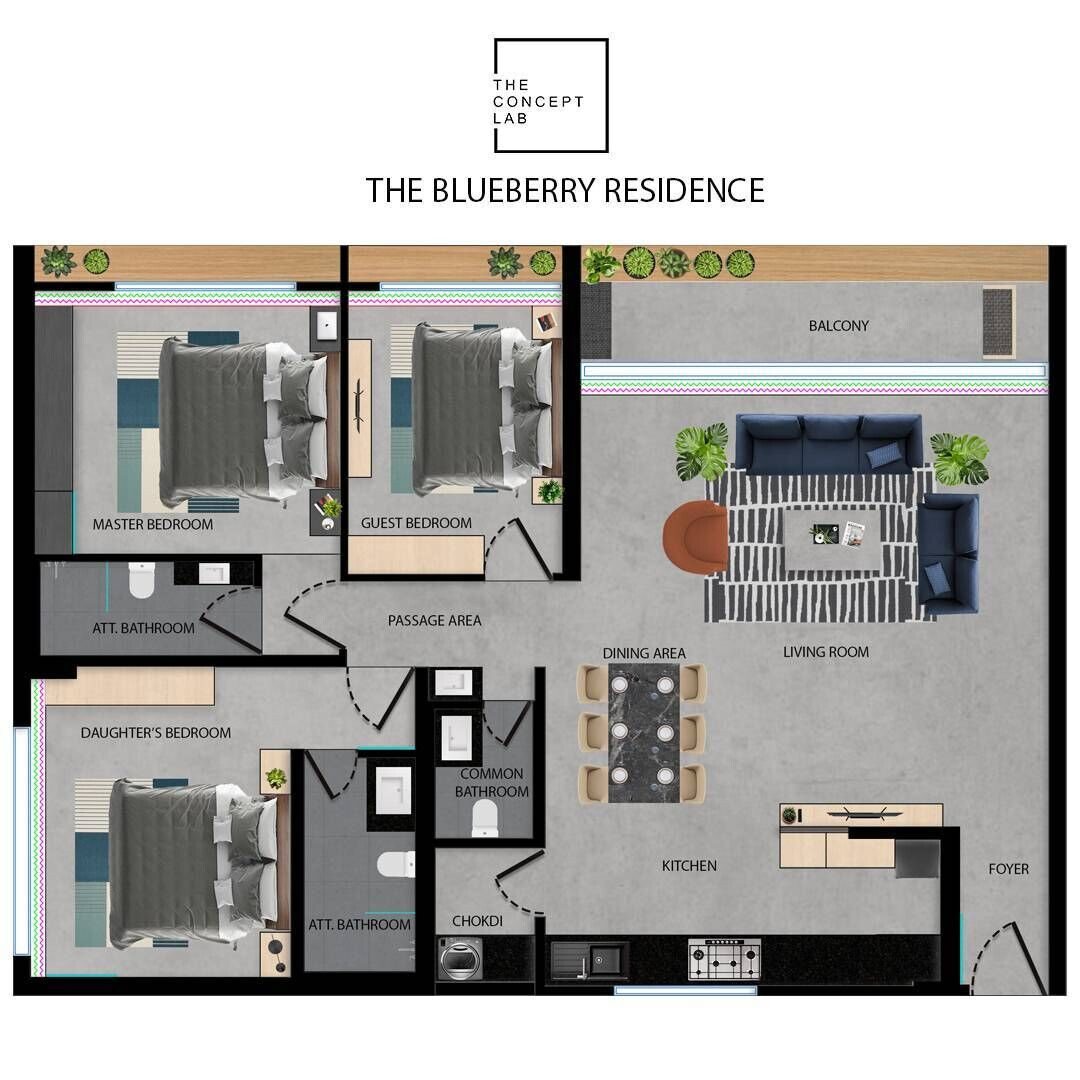 The intricate lines and shapes in cushion covers and wall painting added depth and interest to the space.