This 1,480 sf. house has been built on a lot of only 2,400 sf. in an area known as Sunset Terrace in Laguna Beach, California. It is anchored to the site by a helical form that allows the surrounding space, seemingly compressed, to pass through it.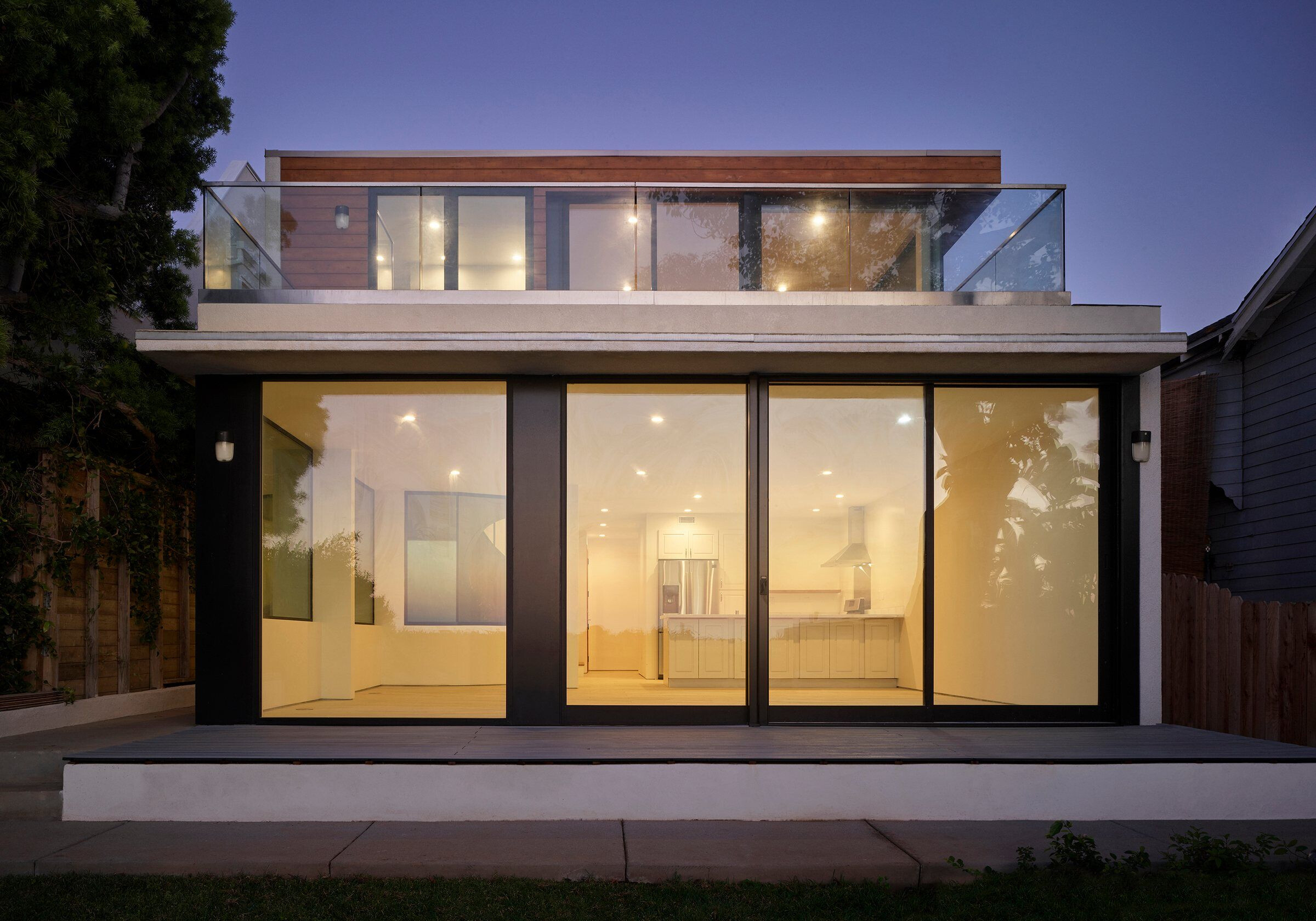 The house is comprised of a ground floor living level and garage with a bedroom level perched on top. After a lengthy variance process, an existing masonry garage was incorporated into the design when permission to reuse it was granted by the city. There are roof decks on the second level where it is set back at the front and rear yards in accordance with the zoning requirements.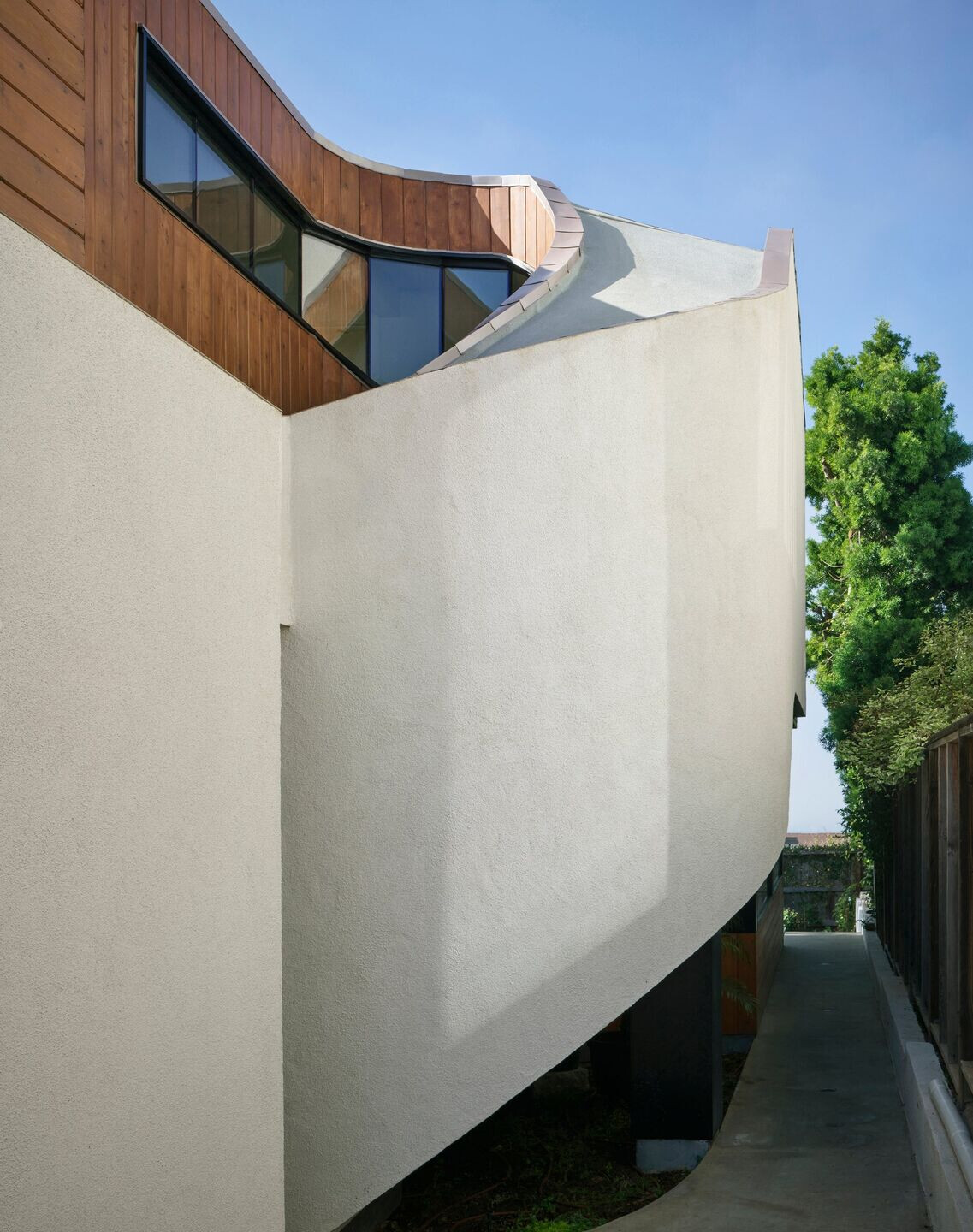 The project is punctuated by vortex-like space, encompassing a light well encircled by a spiral staircase. It passes through the otherwise straightforward arrangement of the wood-clad box over the stucco-clad base. The staircase remains one-story as it ascends from the ground to the second level, reducing the amount of material used and maximizing the limited permeable ground area of the site. A difficult continuity between the different upper and lower levels creates a fluctuating play of light, depending on the time of day and year. The west-facing monochrome living space takes on the color of the sky and nearby ocean, especially at sunset.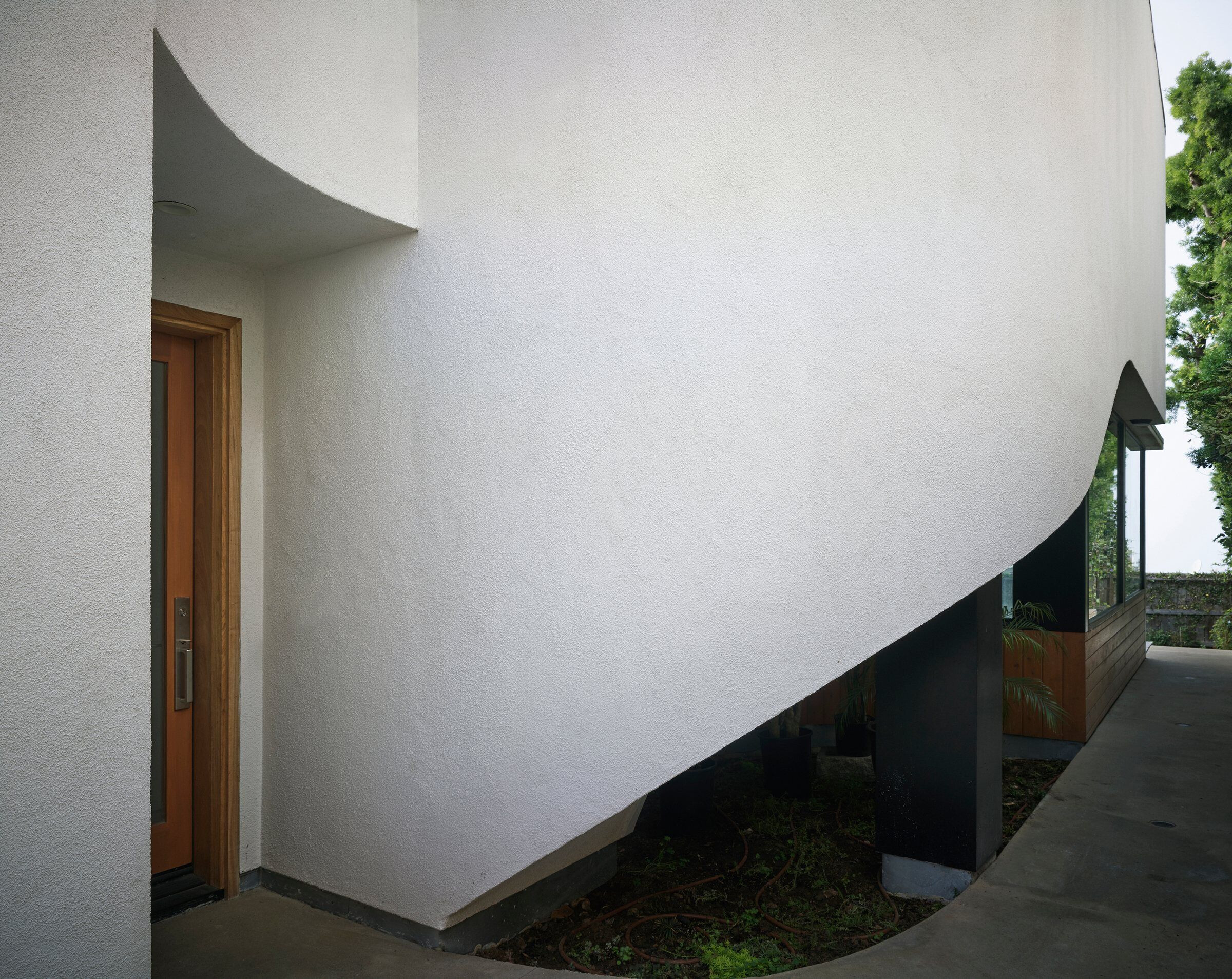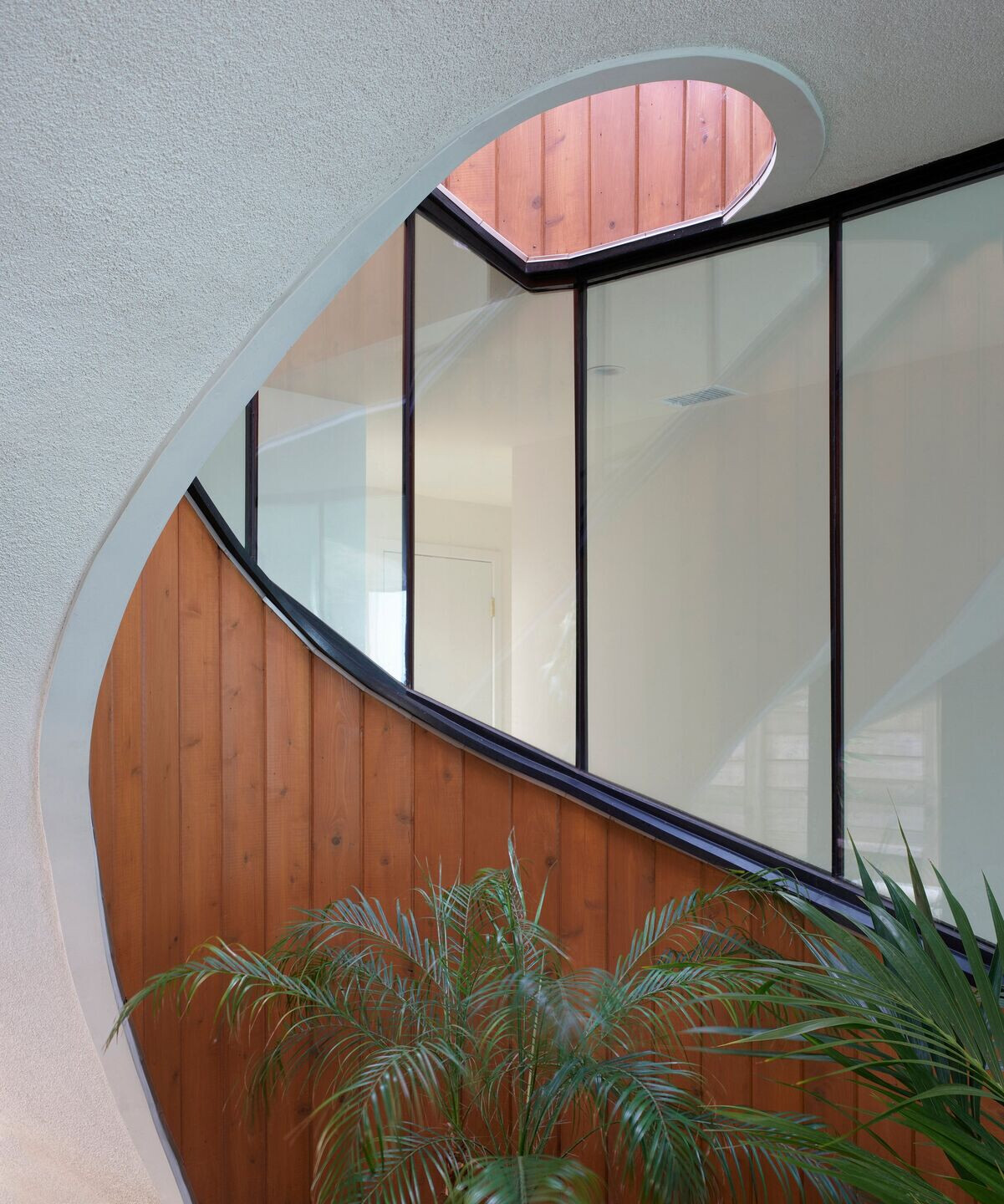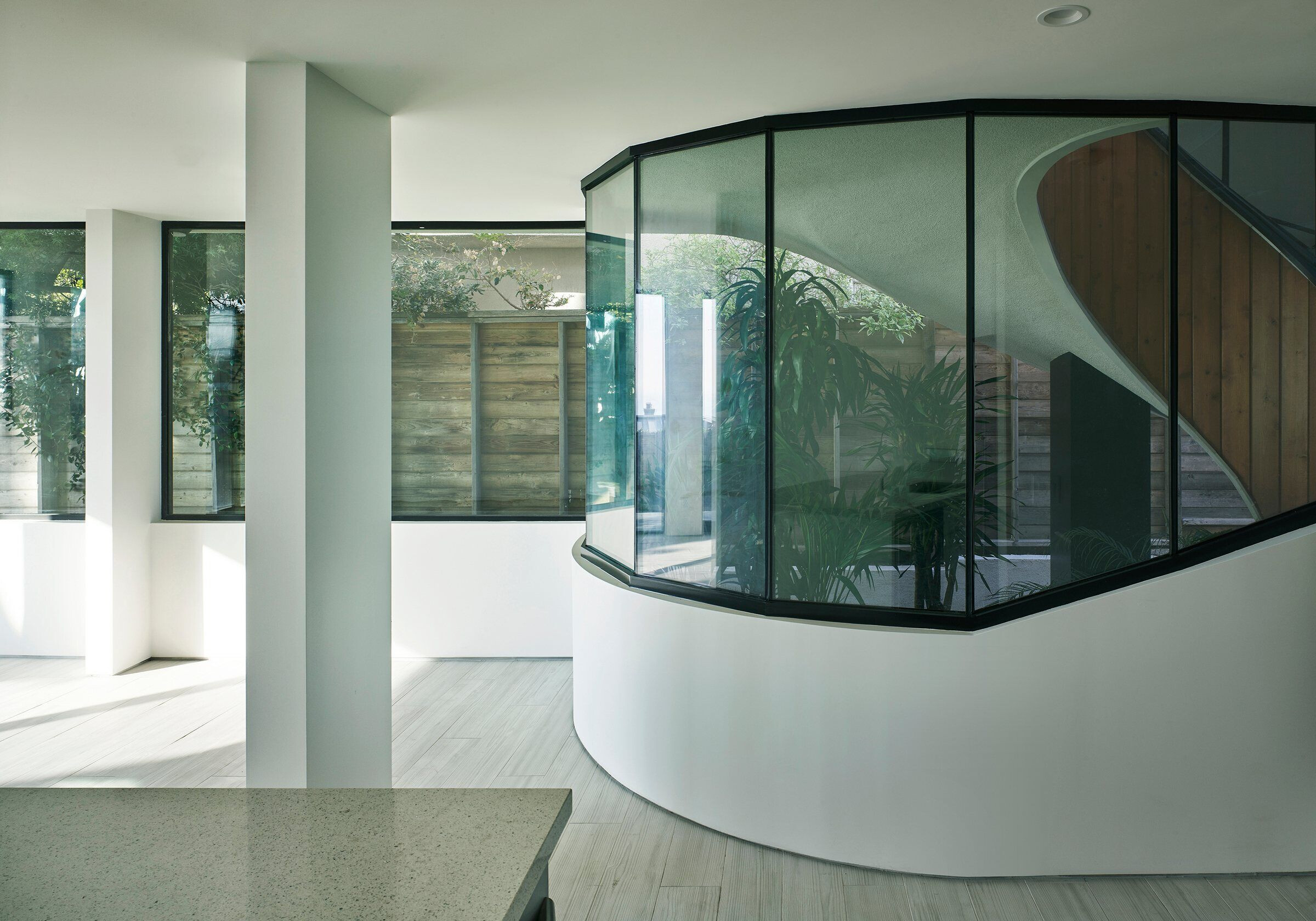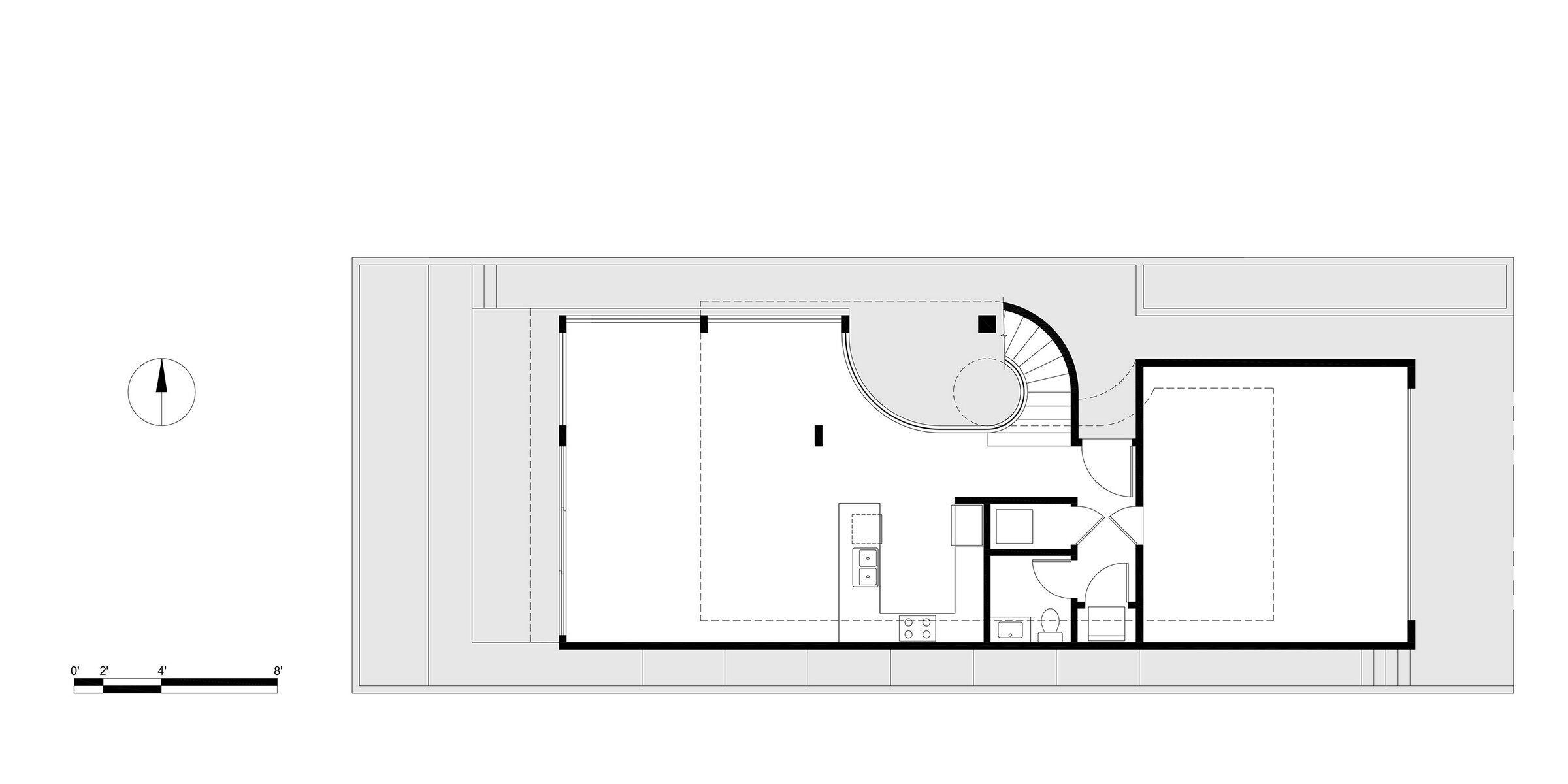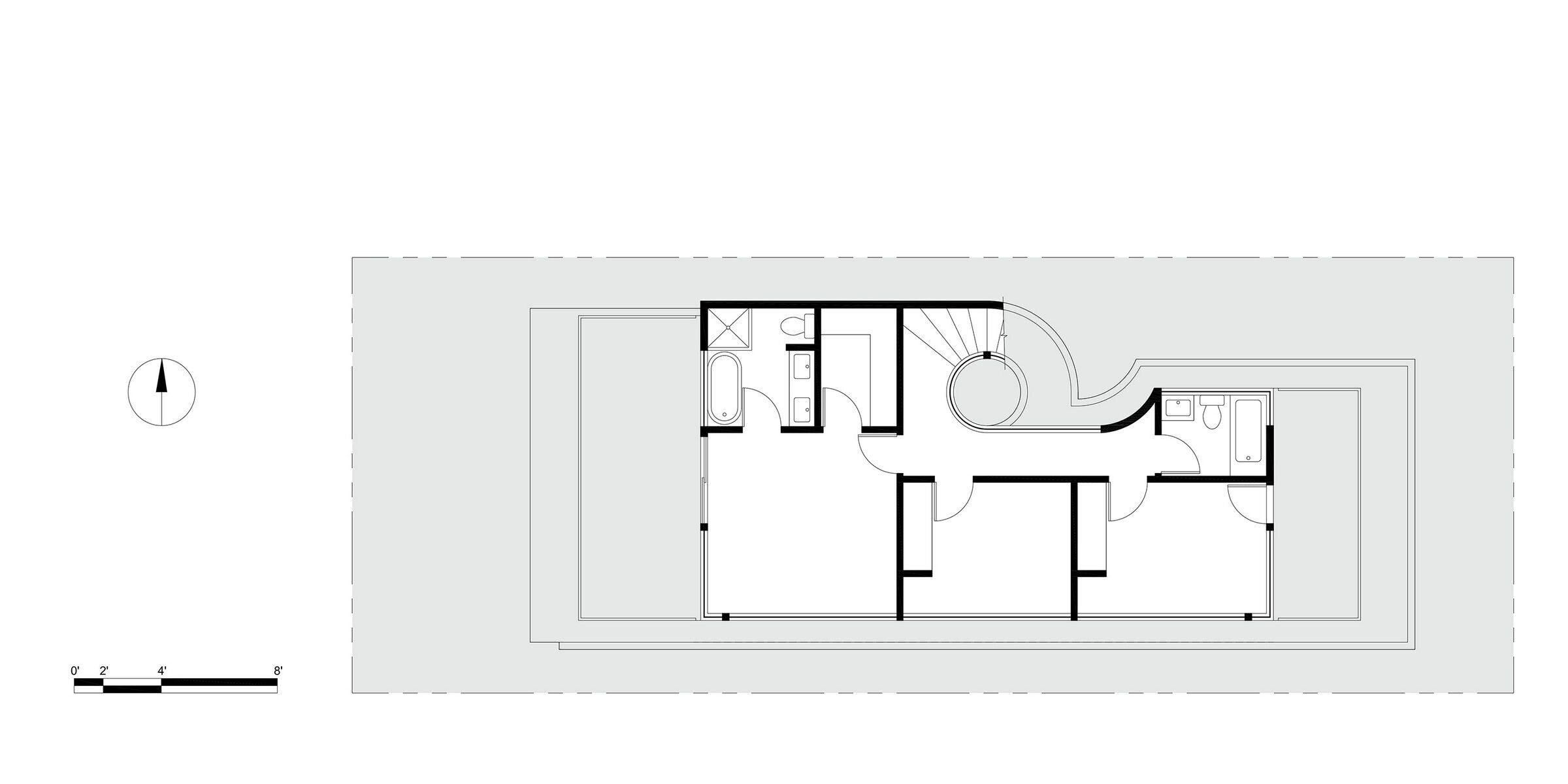 Material Used:
1. Ashford: Porcelain Tile
2. Fleetwood: Exterior Doors & Windows
3. Coulson: Cedar Siding
4. LaHabra: Exterior Cement Plaster
5. Boise Cascade: LVL Beams & Joists
6. MiTek Hardy Frame: Prefabricated Shear Panels
7. Caesarstone: Quartz Countertop