Our main concern is to give sense to the pavilion: it must be an efficient place for exhibitions and events and, at the same time, a place for pleasant experiences in an atmosphere that strengthens the ties with Islamic culture, which is also a part of our history. At the same time we want to make sure that the pavilion can be reused, as well as disassembled and assembled in a thousand different ways. A prefabricated structure based on modules easily solves the construction, which can be reused in other geometric forms adaptable to other programs.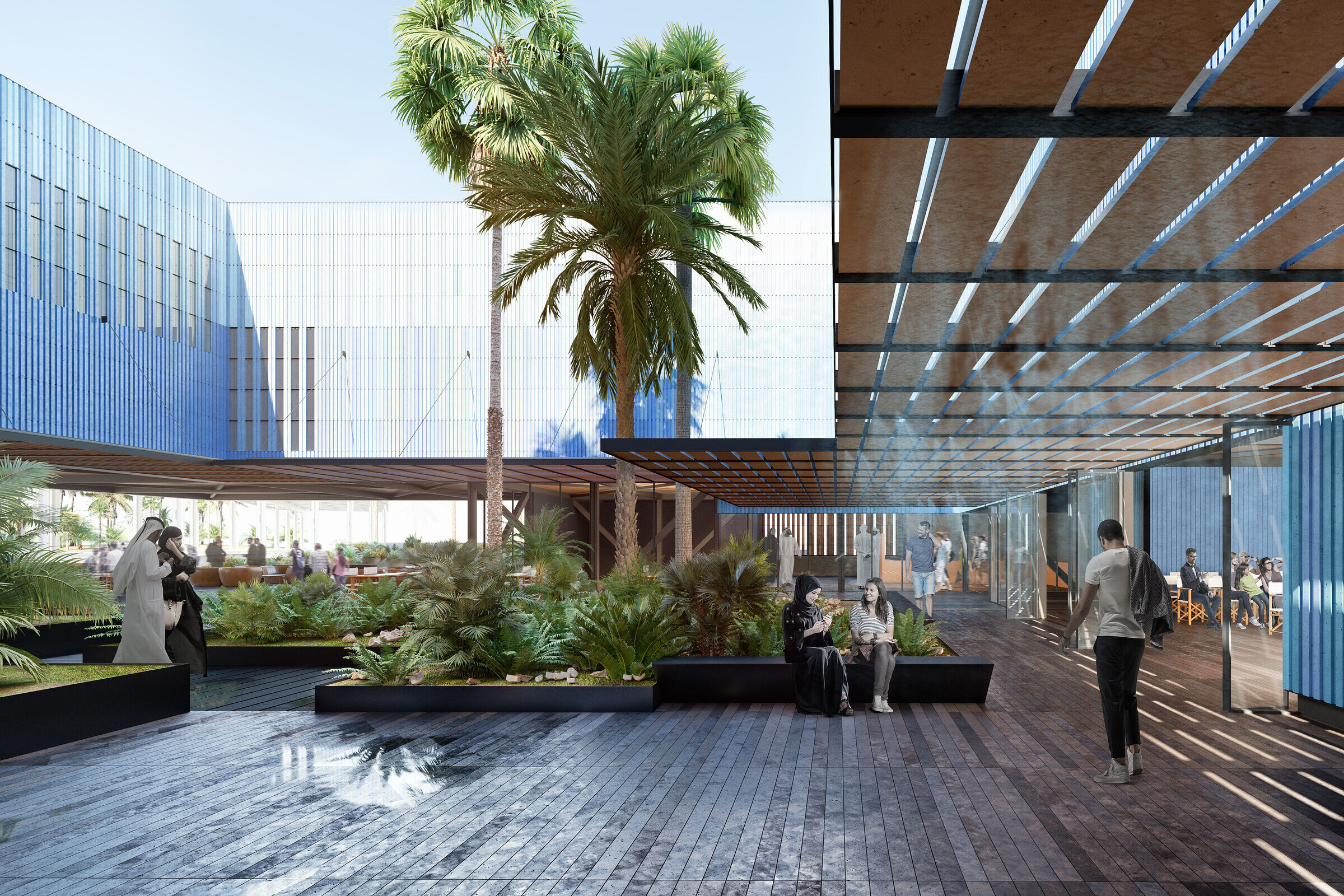 Because the exhibition program is very linear, the project develops as a large longitudinal gallery that rises and folds in a spiral, creating a landscaped central courtyard that is like an oasis, open to the exterior thanks to a large cantilever that covers this space. A slight unevenness protects the activity in our oasis from the busy promenade. It is in this interior garden where we hope that all sorts of events and interrelations will take place. It will be an open, sheltered space, lively and bright to encourage interaction among visitors.
From the exterior of the building it is a bold play of volumes wrapped with ceramic in sandy tones, in contrast to the cladding of the interior courtyard, of glazed ceramic in blueish hues, which will fill the interior garden with reflections and cheer up the space.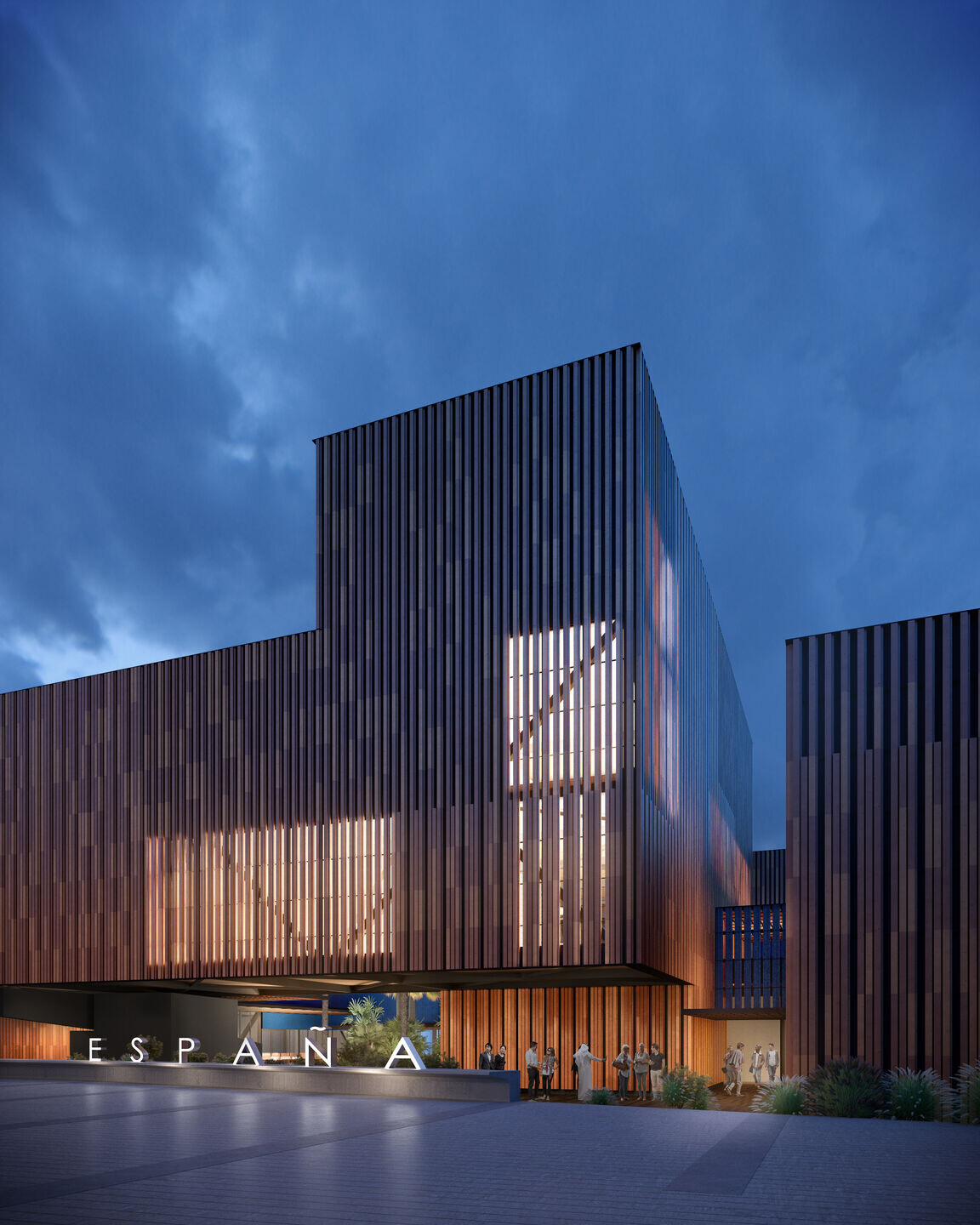 While the project makes reference to Arab constructions and in our tradition, where life concentrates in open but interior spaces, here we have wanted to play with the ambivalence of 'seeing and not being seen': we seek protection from the activity outdoors and, at the same time, invite passersby to enjoy the pavilion atmosphere.