Sited atop a highly visible promontory on Lake Sunapee, Soo Nipi House was designed for a brother and sister (and their families) to enjoy together or separately. Our clientsrequired two primary bedroom suites and a variety of gathering places. While keeping the footprint compact, they also wanted every space to feel connected to the landscape.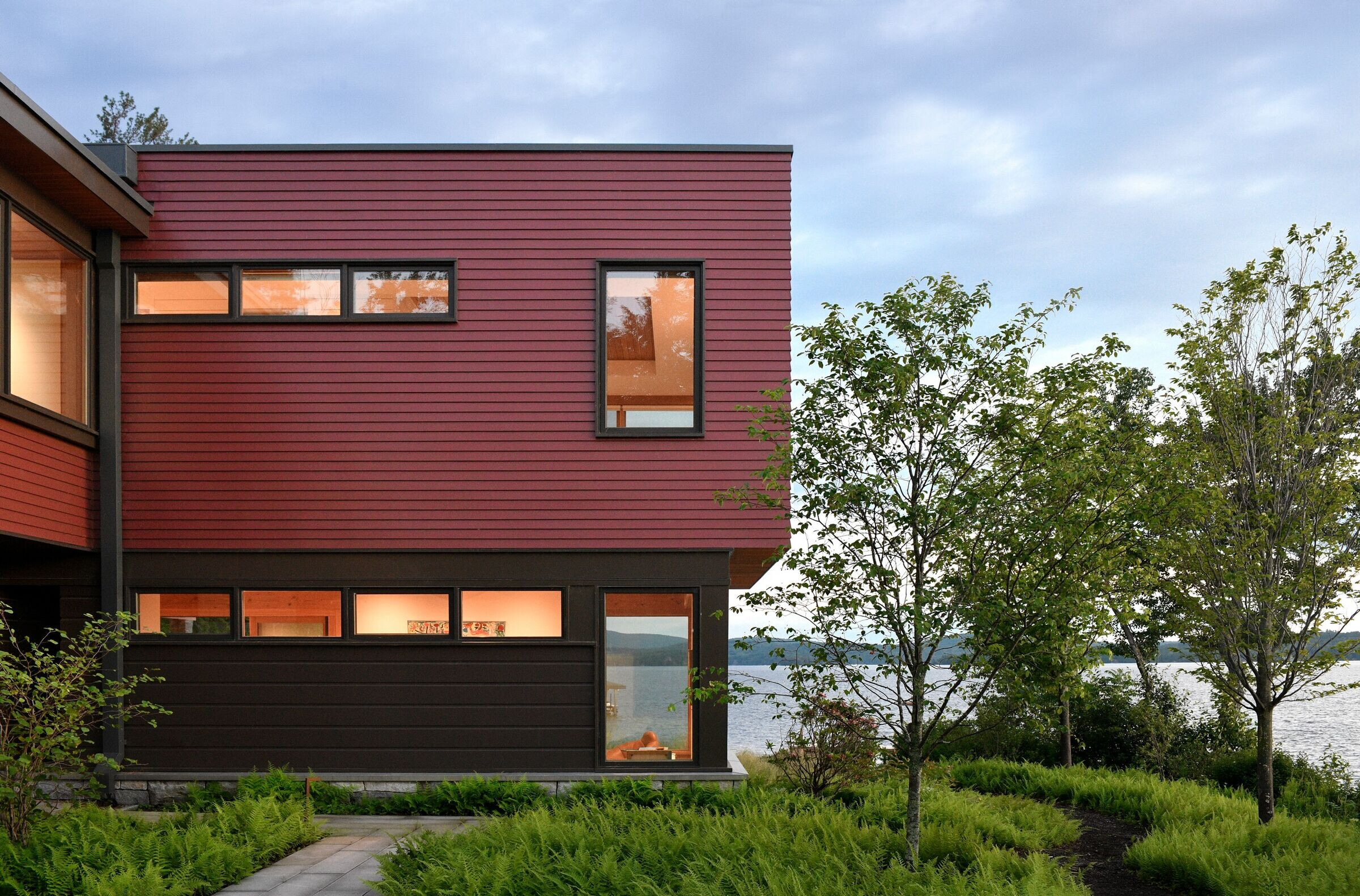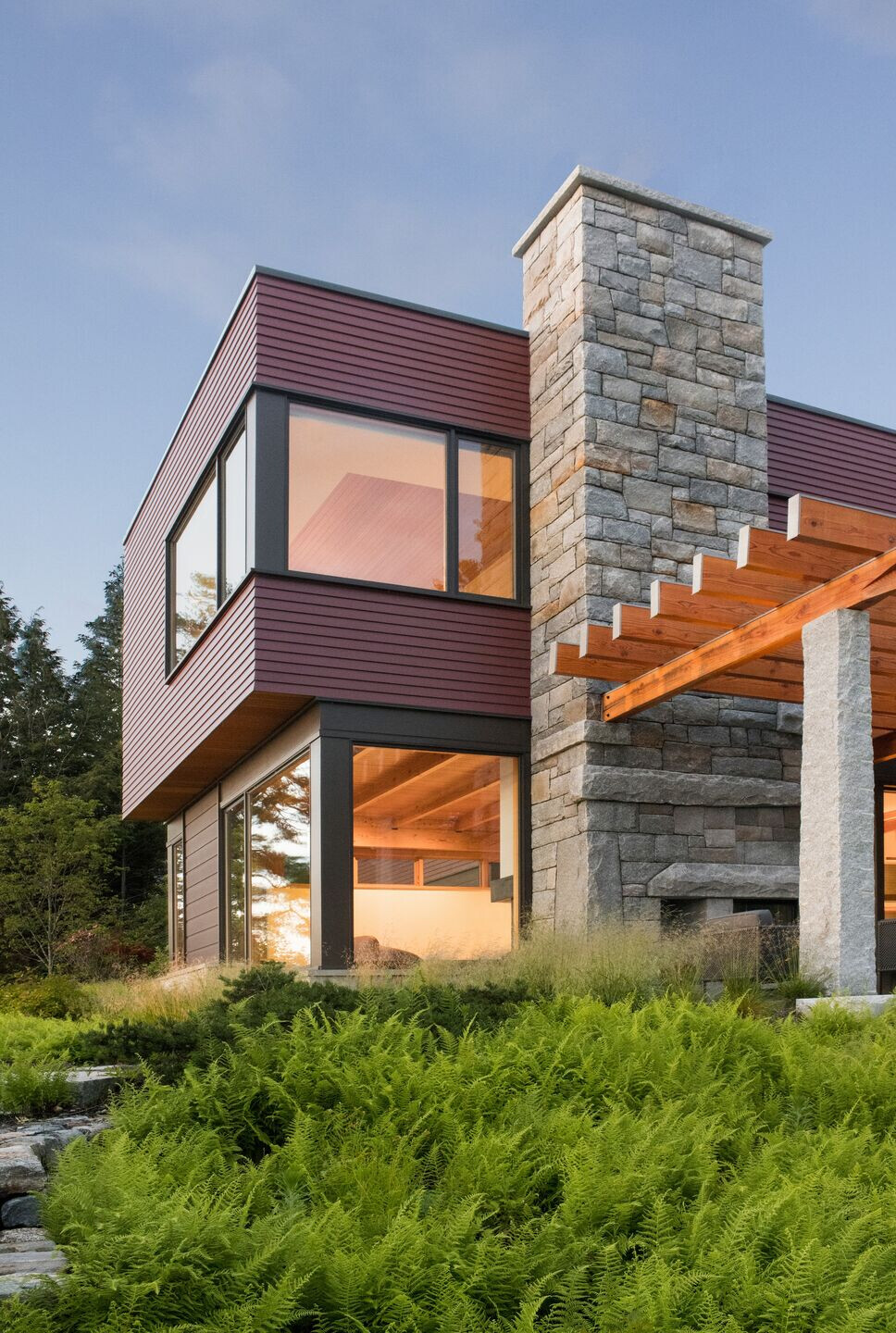 The massing of Soo Nipi House is formed by three parts. The layout balances two primary bedroom suites, both with spectacular lake views, over a shared, loft-like main living space. The main living area is divided into zones for cooking, dining and relaxation. Large sliding doors open to promote a sensory connection to the site and allow the living space to extend outdoors. Inside, the orientation of the fireplace allows one to simultaneously enjoy the hearth and the view.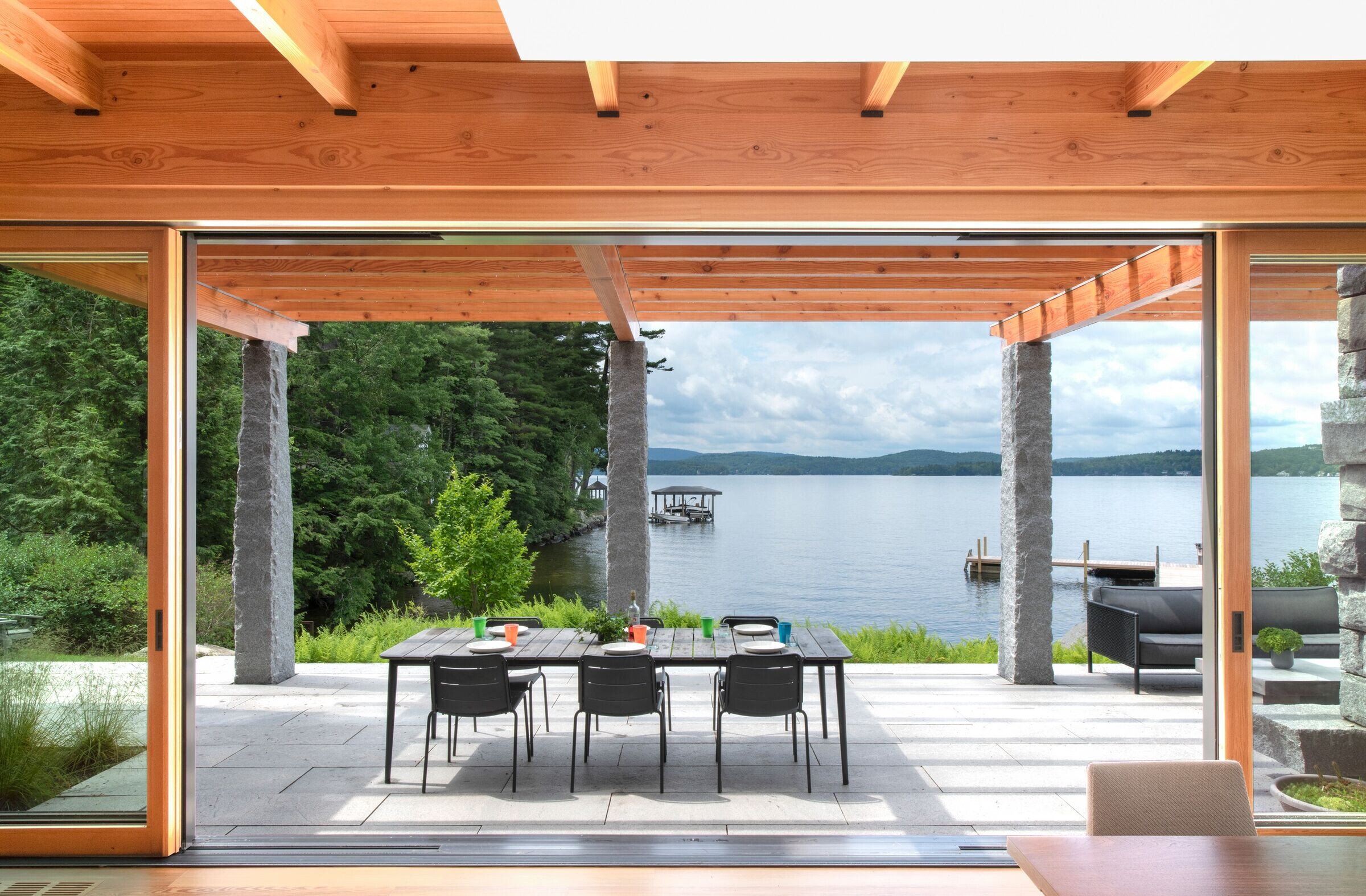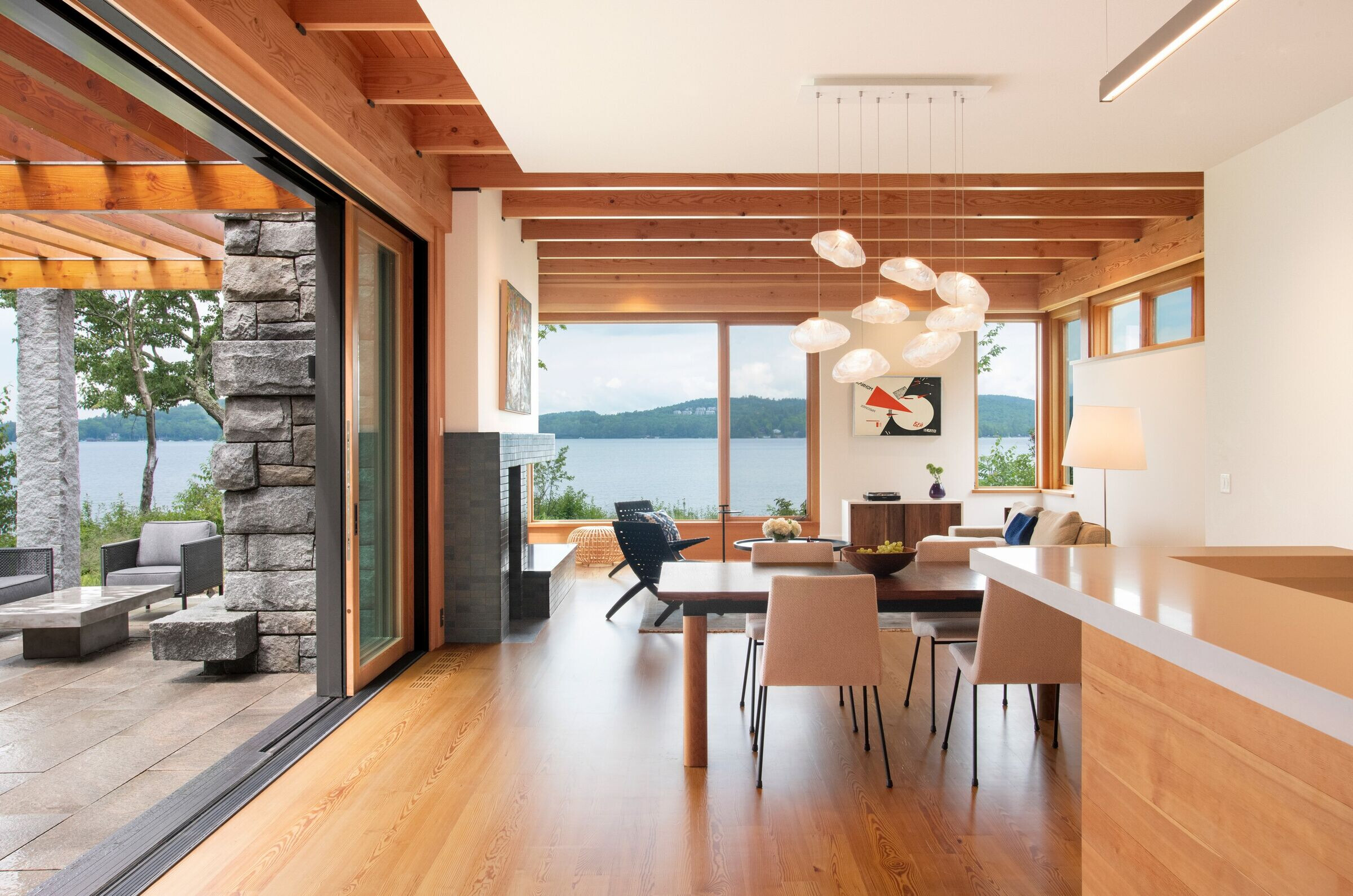 The interior spaces are intimate and handmade. Artisan tiles in the kitchen along with Douglas fir beams, ceilings and walls express the care and skill of their creators: local makers and builders who are masters of their craft.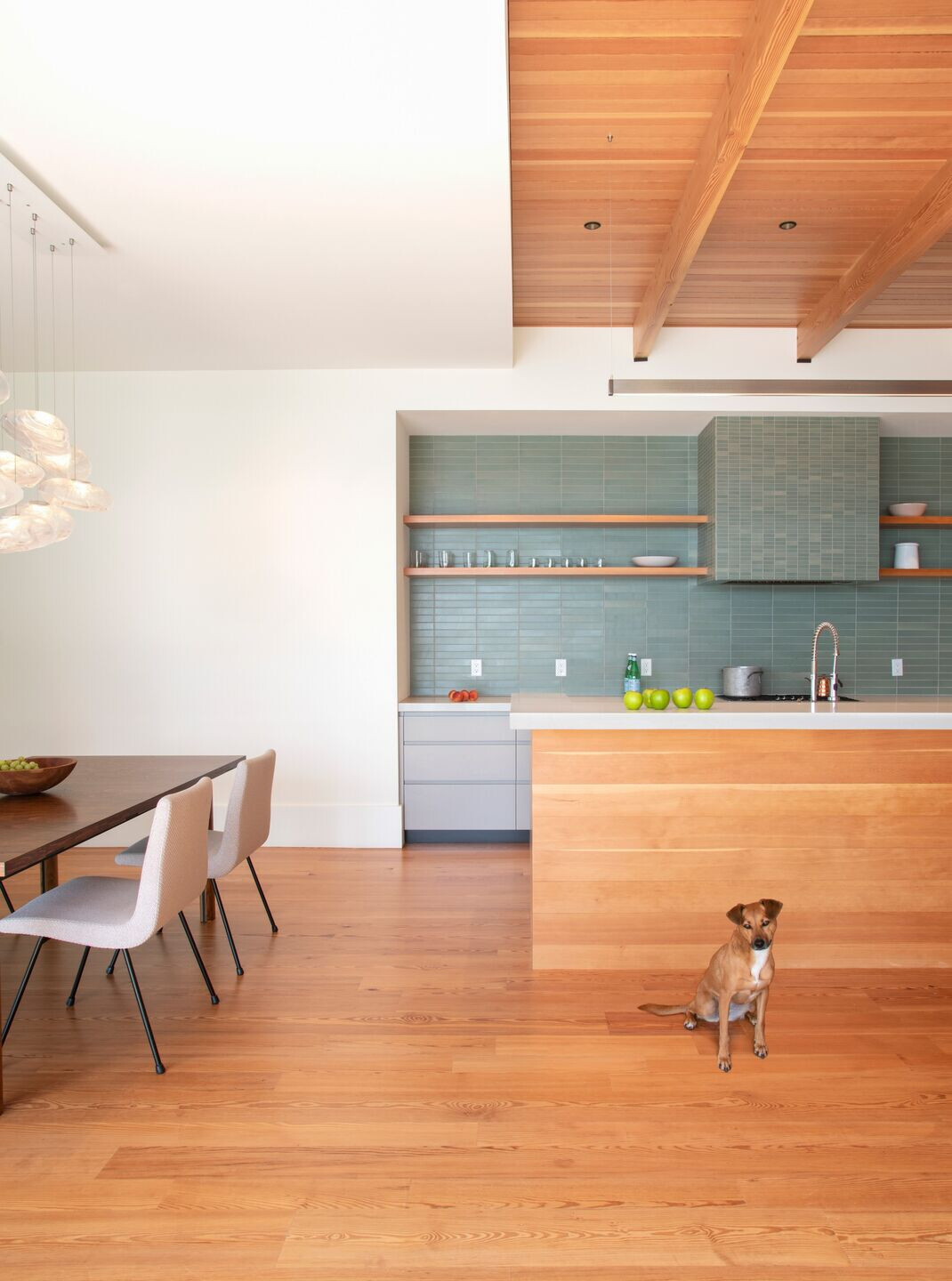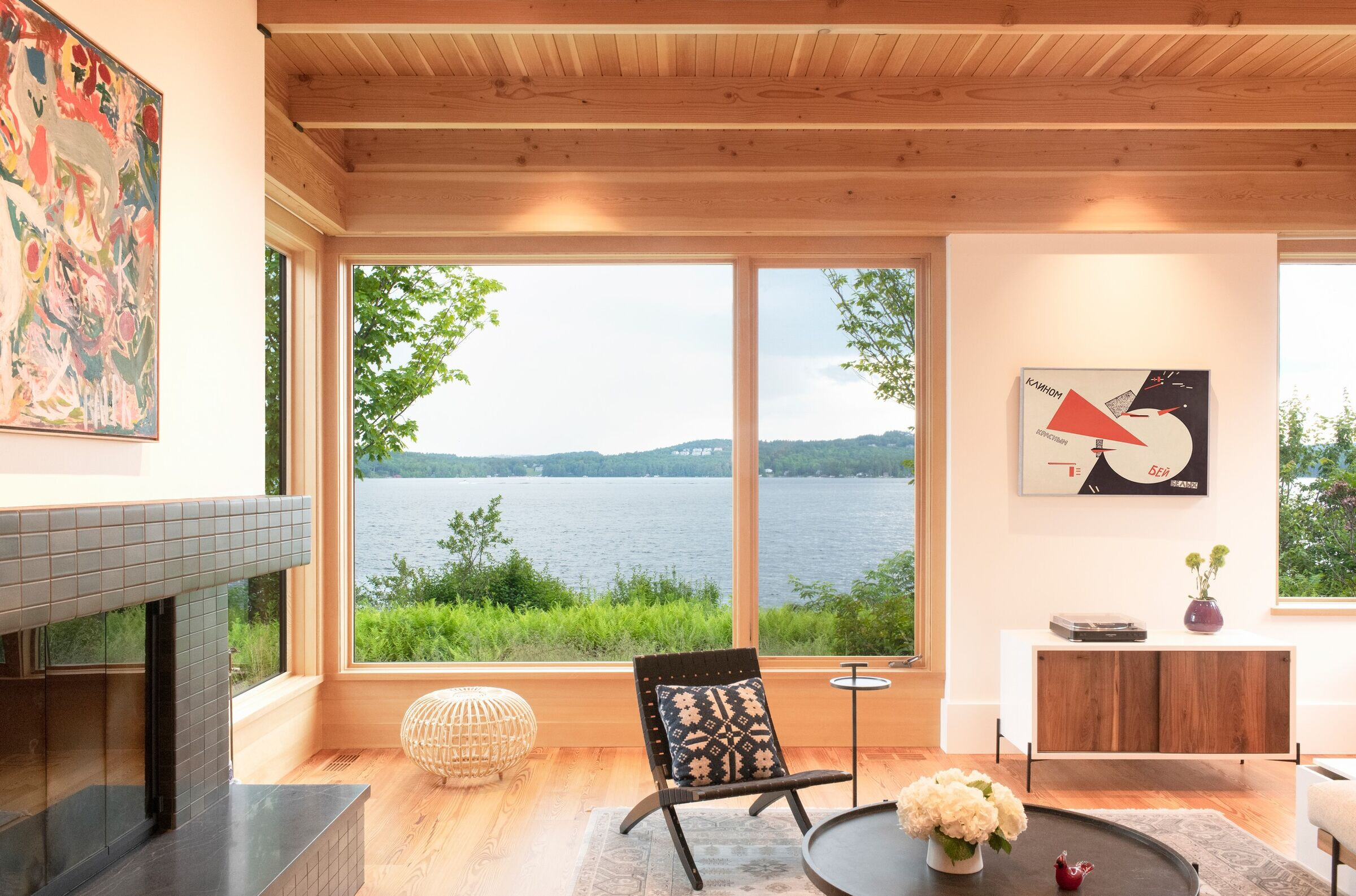 The siblings' original house on this site was destroyed in a fire caused by a lightning strike. Shrubs, ground cover and a number of surrounding trees were also sadly lost. Now, native plantings are revitalizing the damaged terrain, while a granite and Douglas fir pergola offers a privacy buffer and shade to the primary living spaces. Designed for net-zero energy, a photovoltaic array covers the majority of the roof. All potable water is sourced from an on-site well. A system of downspouts, rain gardens and a dry well collect runoff to control erosion and help recharge the natural water table.