Create a new single-storeyhome to consider future mobility requirements that also maximised views across the site.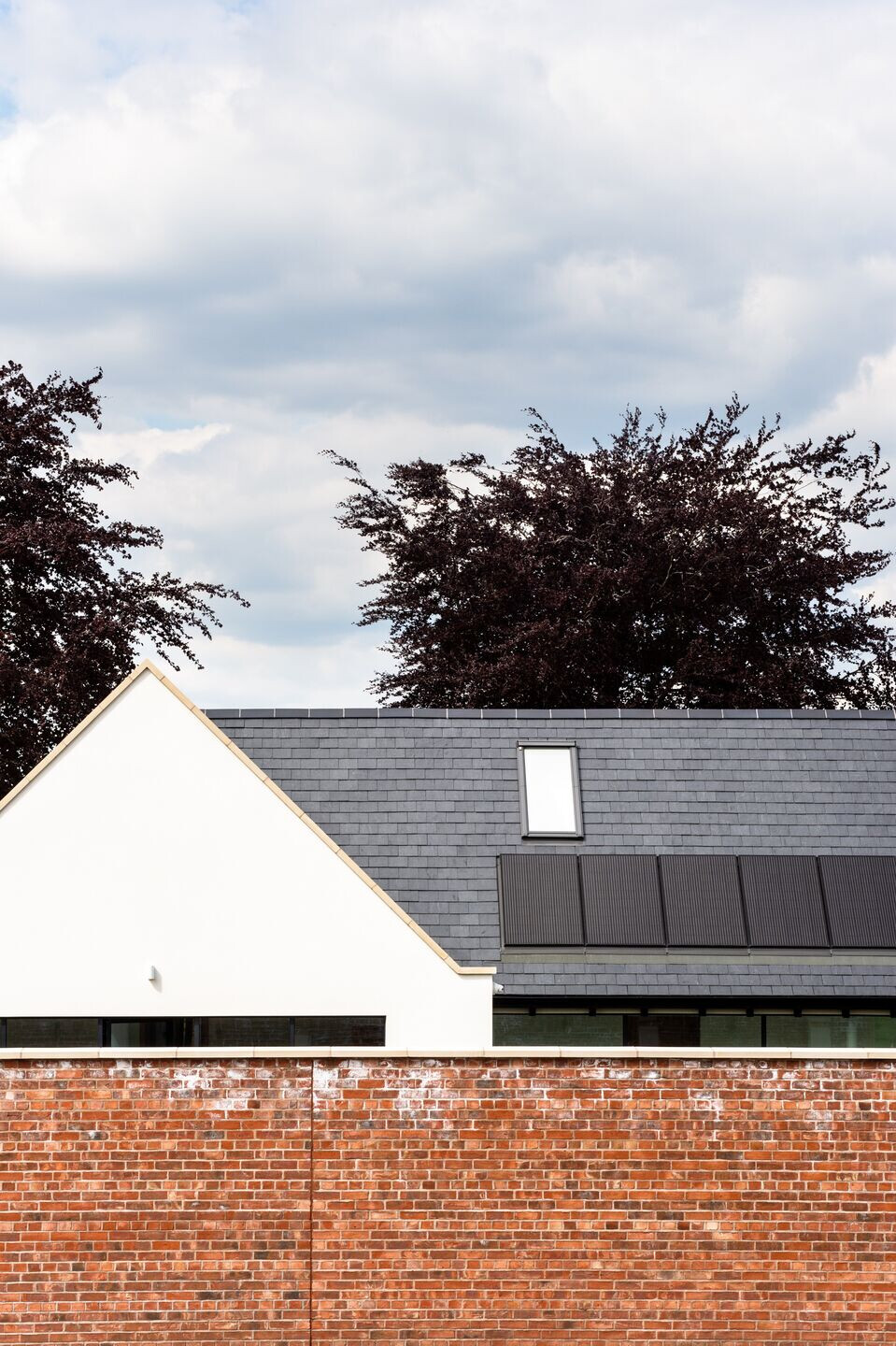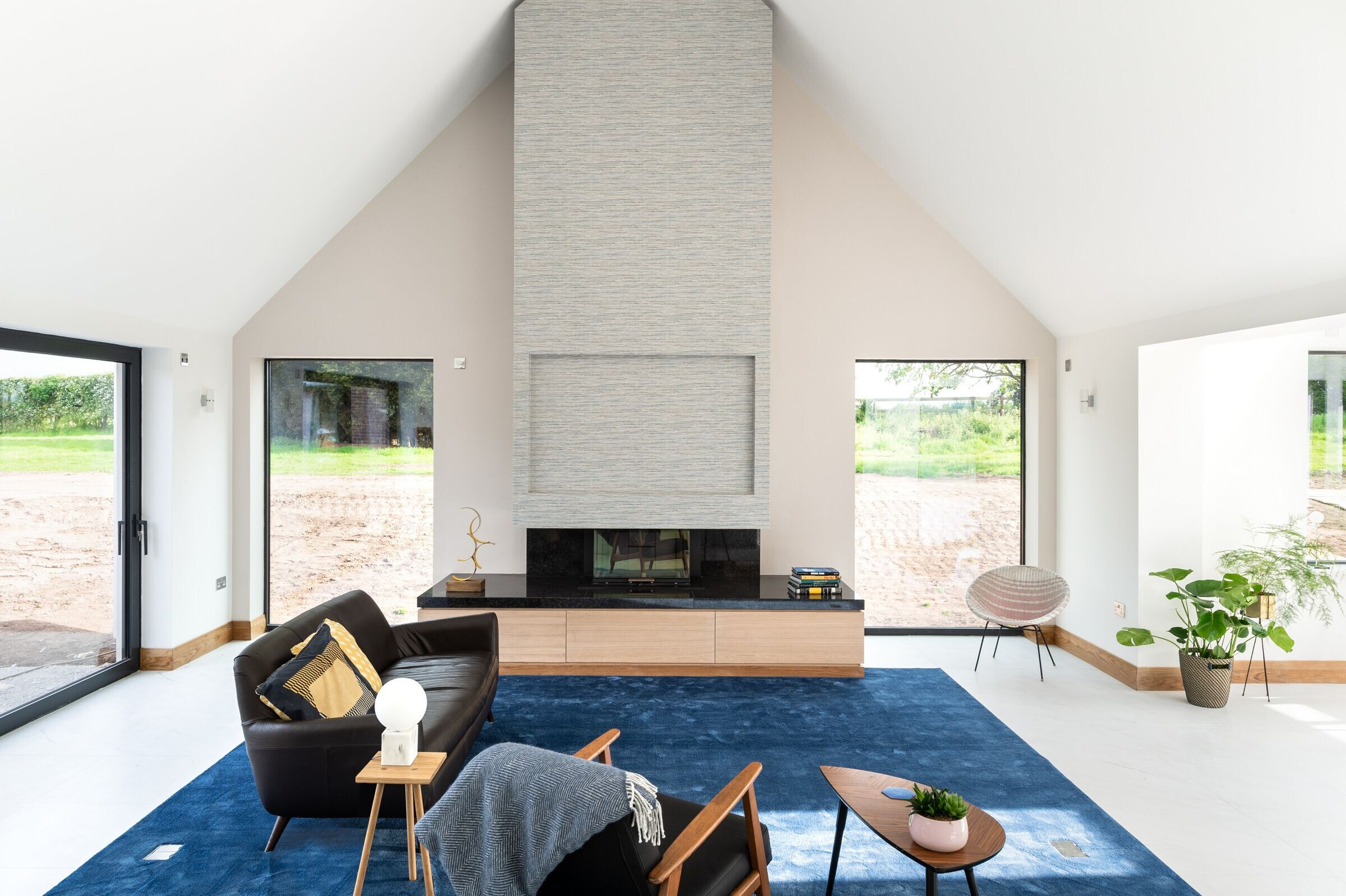 At the heart of the cruciform plan is the hallway and it was a challenge to make this space feel dramatic and connect it with the rest of the home. In addition, positioning the glazing carefully to frame the views was a challenge.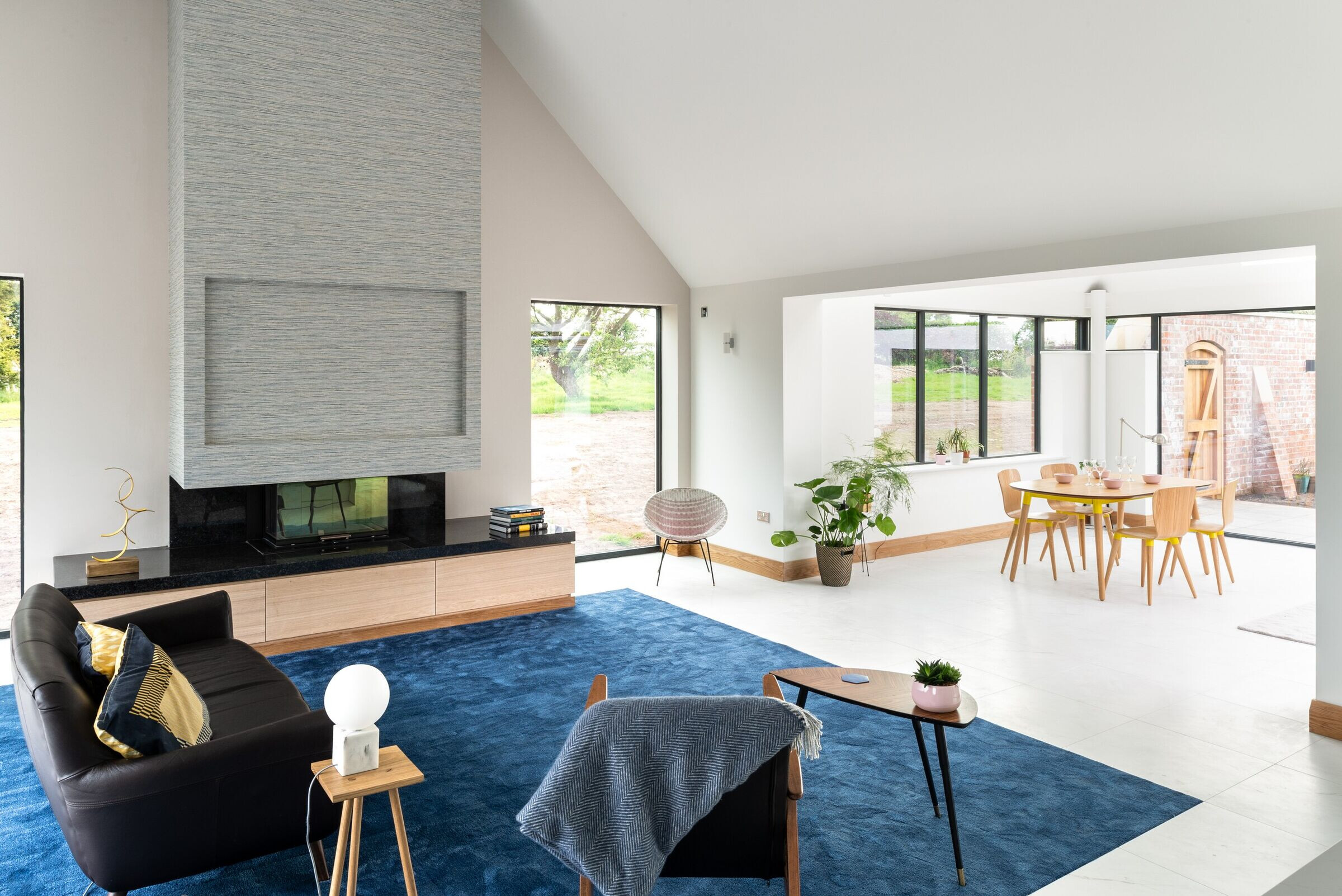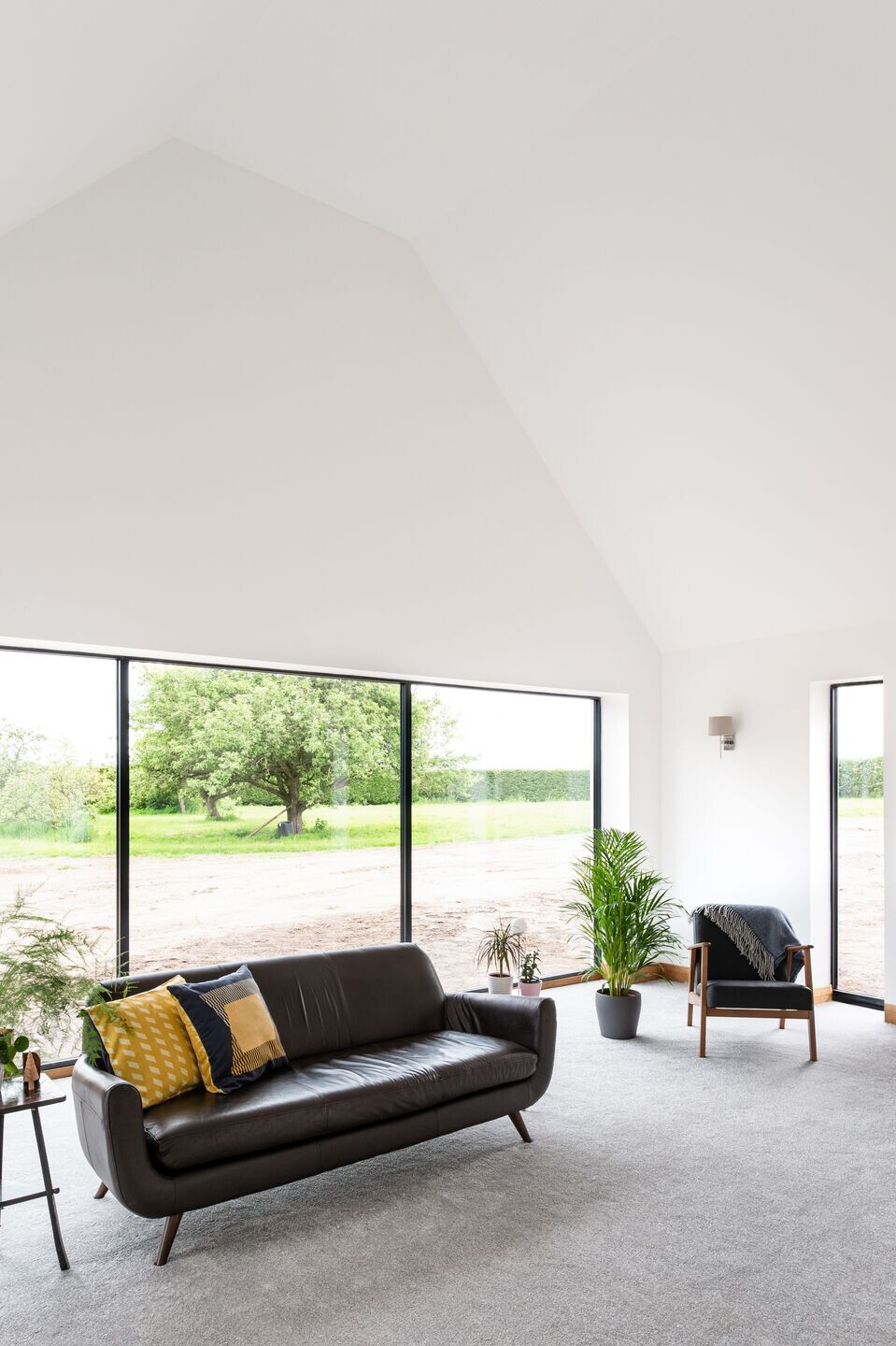 One of the Client's requirements was to use render so we worked with this by adding a rustic style brick and stone copings. The slate added a striking and sharp look with a traditional feel to the roof and the aluminiumwindows worked well with the large openings.