This 65 SQM apartment in Tel-Aviv went through a complete renovation. All inner walls were demolished and a new layout was designed, tailor made for a young family, a couple and their two small children.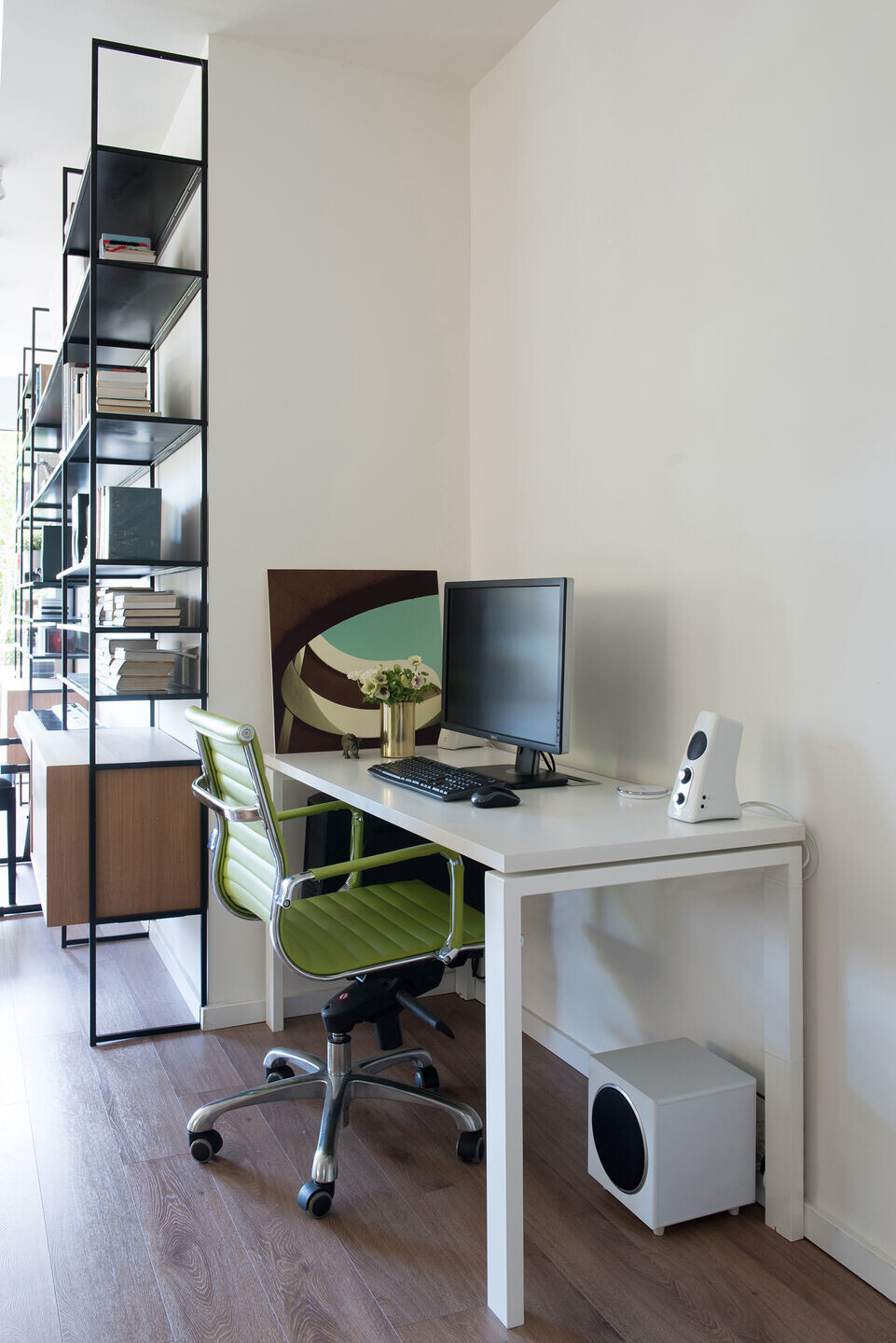 The challenging dimensions of the apartment, just 4 meters wide and 15 meters long, together with the client's essential wishes for lots of storage space, dictated the new layout.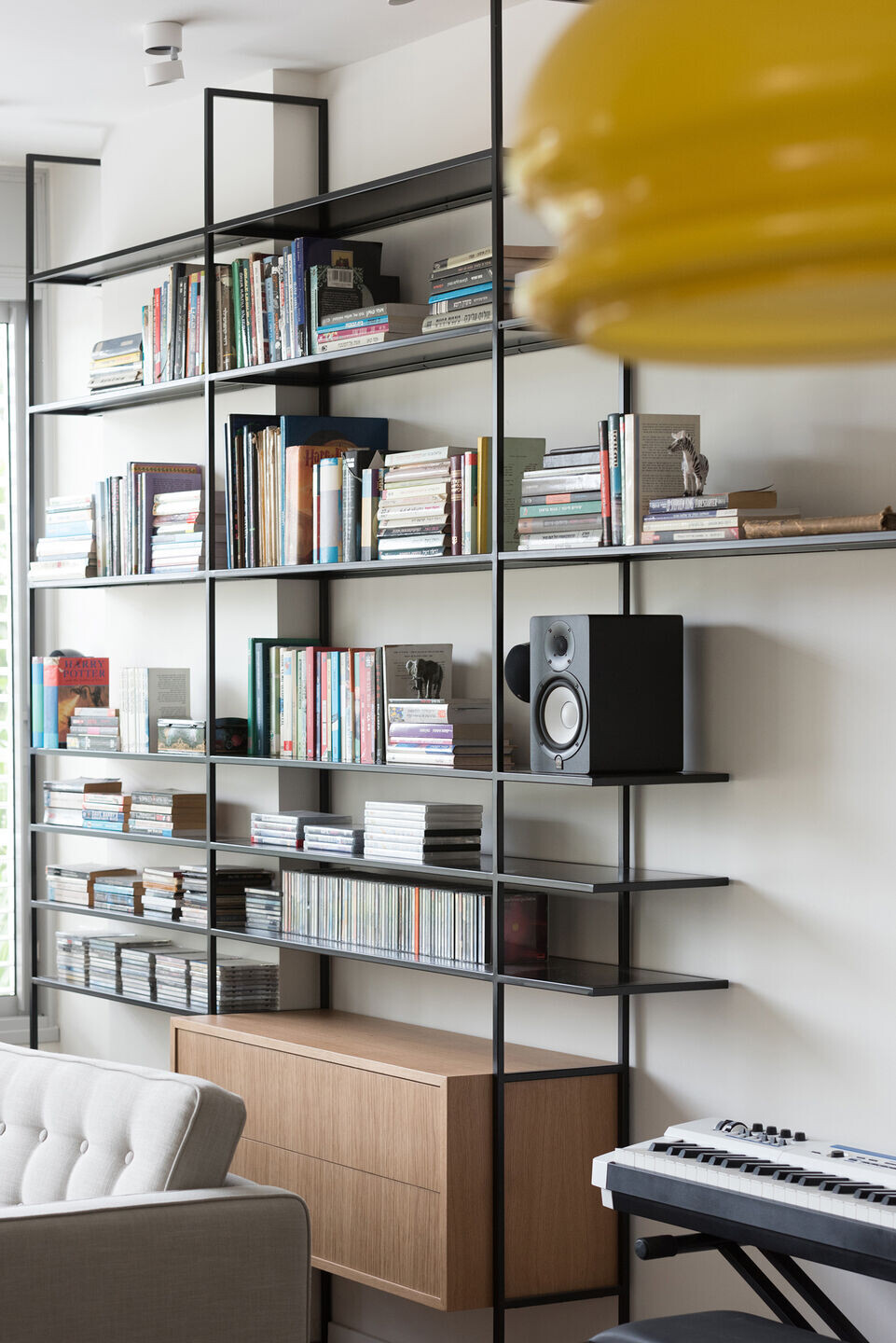 A 5.5 meter long storage unit was designed along the only windowless wall. This storage ends in the children's room, becoming their private cupboard. A sliding door locks into the cupboard when privacy is needed. This door is at ceiling height and when open, it makes the children's room an integral part of the space.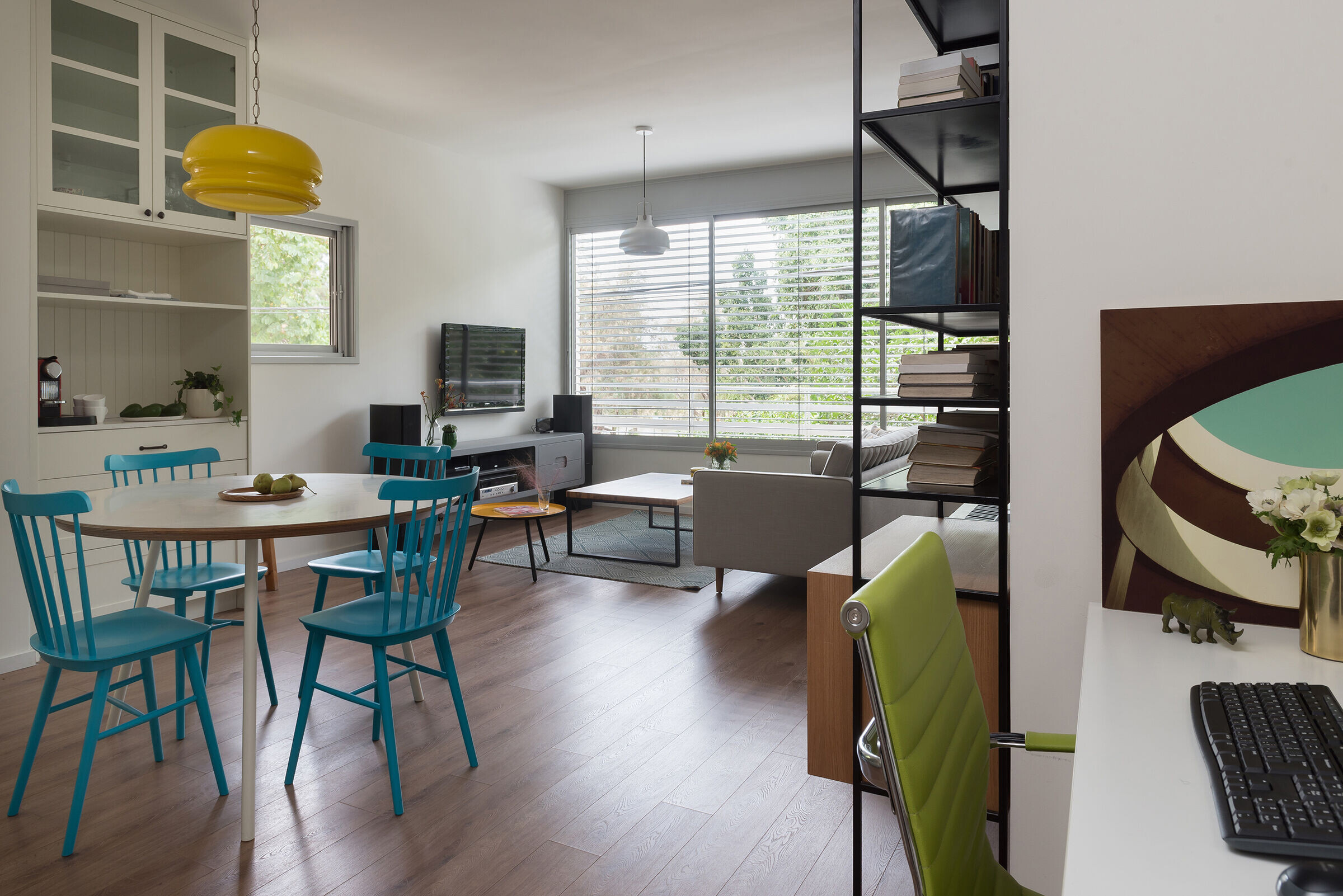 Another storage is in the parent's bedroom, producing all in all eight meters long of XL storage in this small apartment. All storage solutions, including the sliding door and the kitchen were designed custom made by the studio.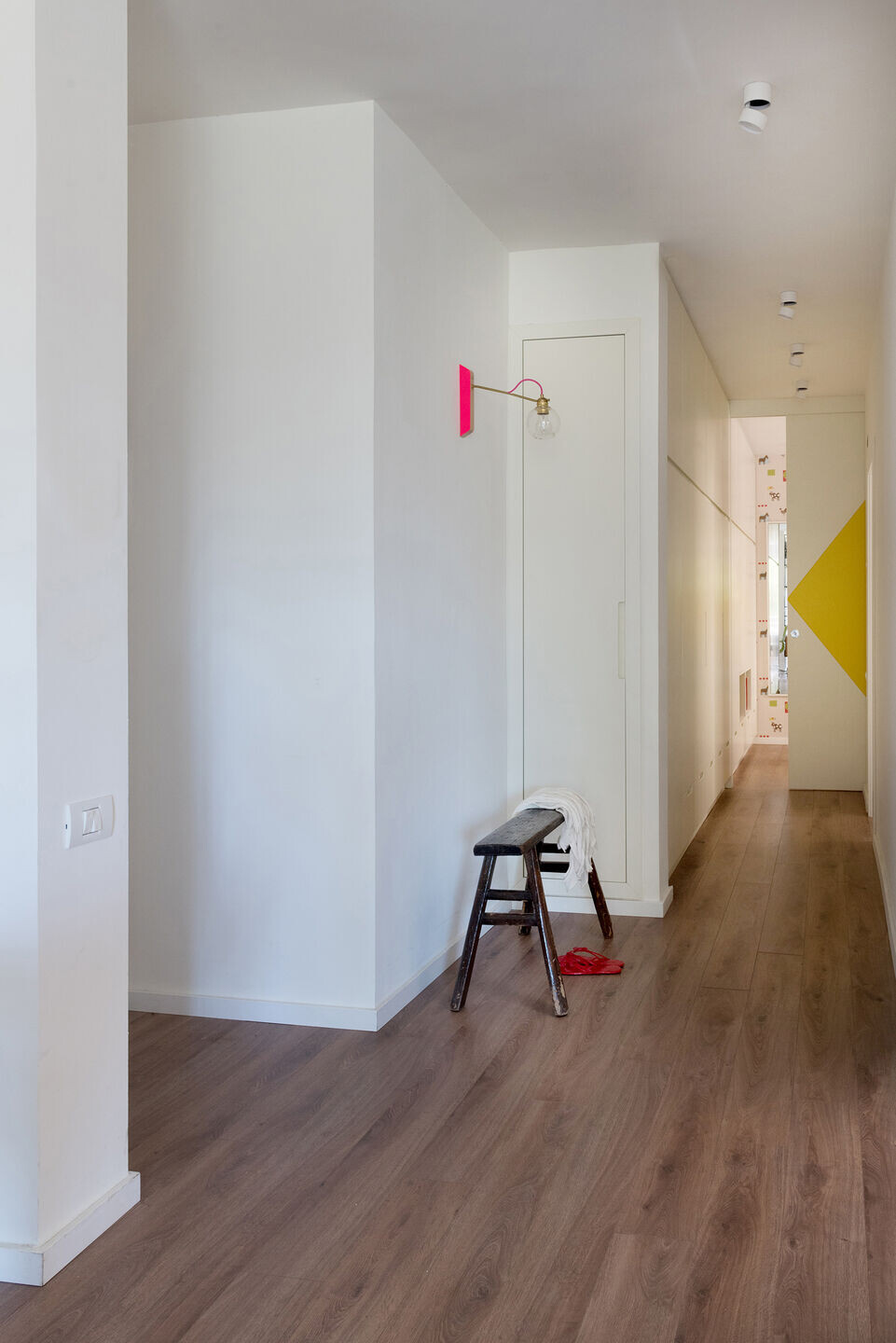 The apartment is located opposite the park so it was essential to open up the space and allow for natural light and greenery to flow in. At the back of the apartment, in the children's room, a mirror was placed on the wall so that when walking towards the rooms a reflection of the greenery is seen, connecting the apartment from one side to the other, creating a continuous space and exposing the lovely view from front to back.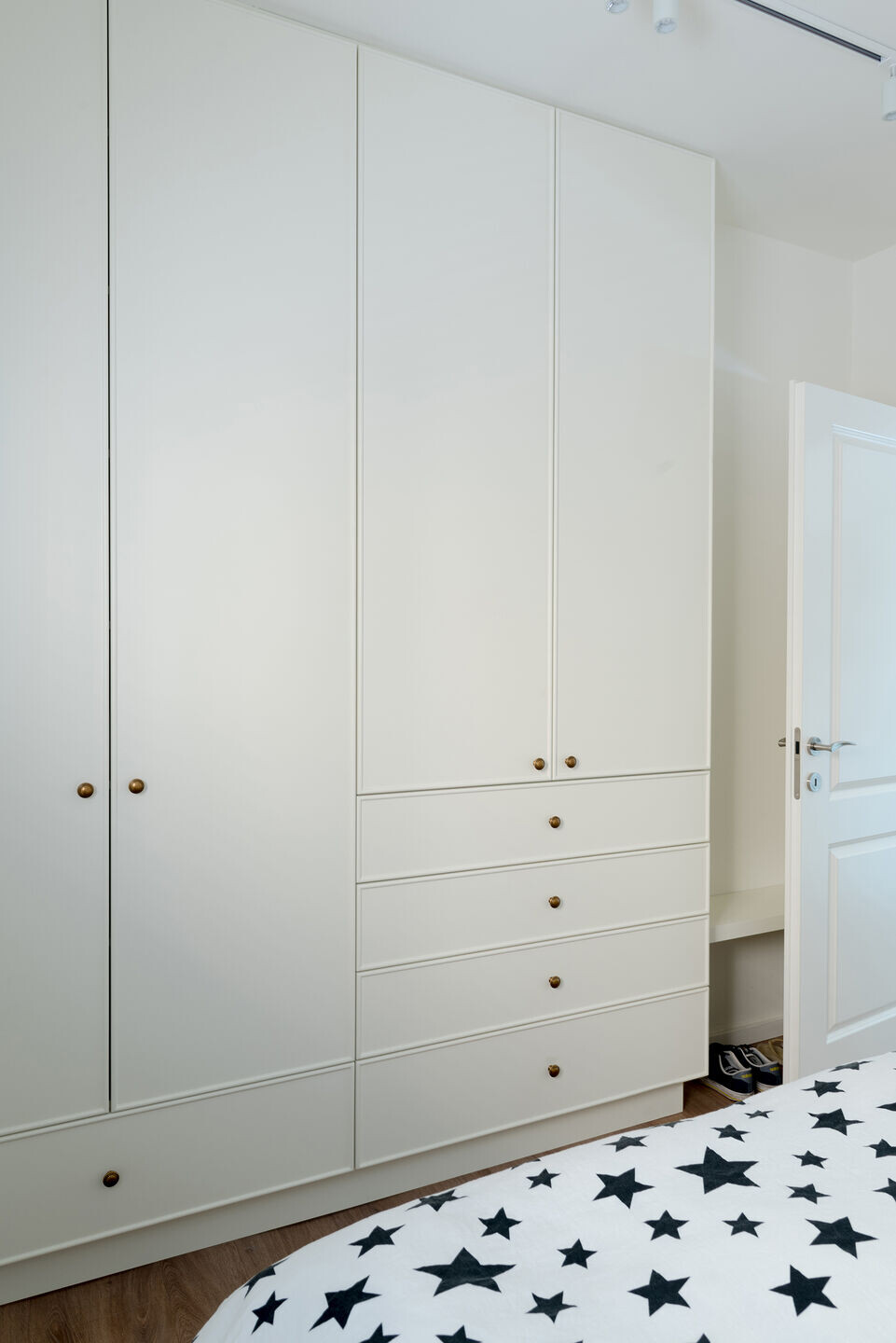 The design concept uses a basic monochromatic scheme with blocks of colour, added by metal elements and wood flooring. The result is a colourful and calming space.