This new store of Sliced Pizza in Terogong is Slice's Store that moved into a new place, new ambiance.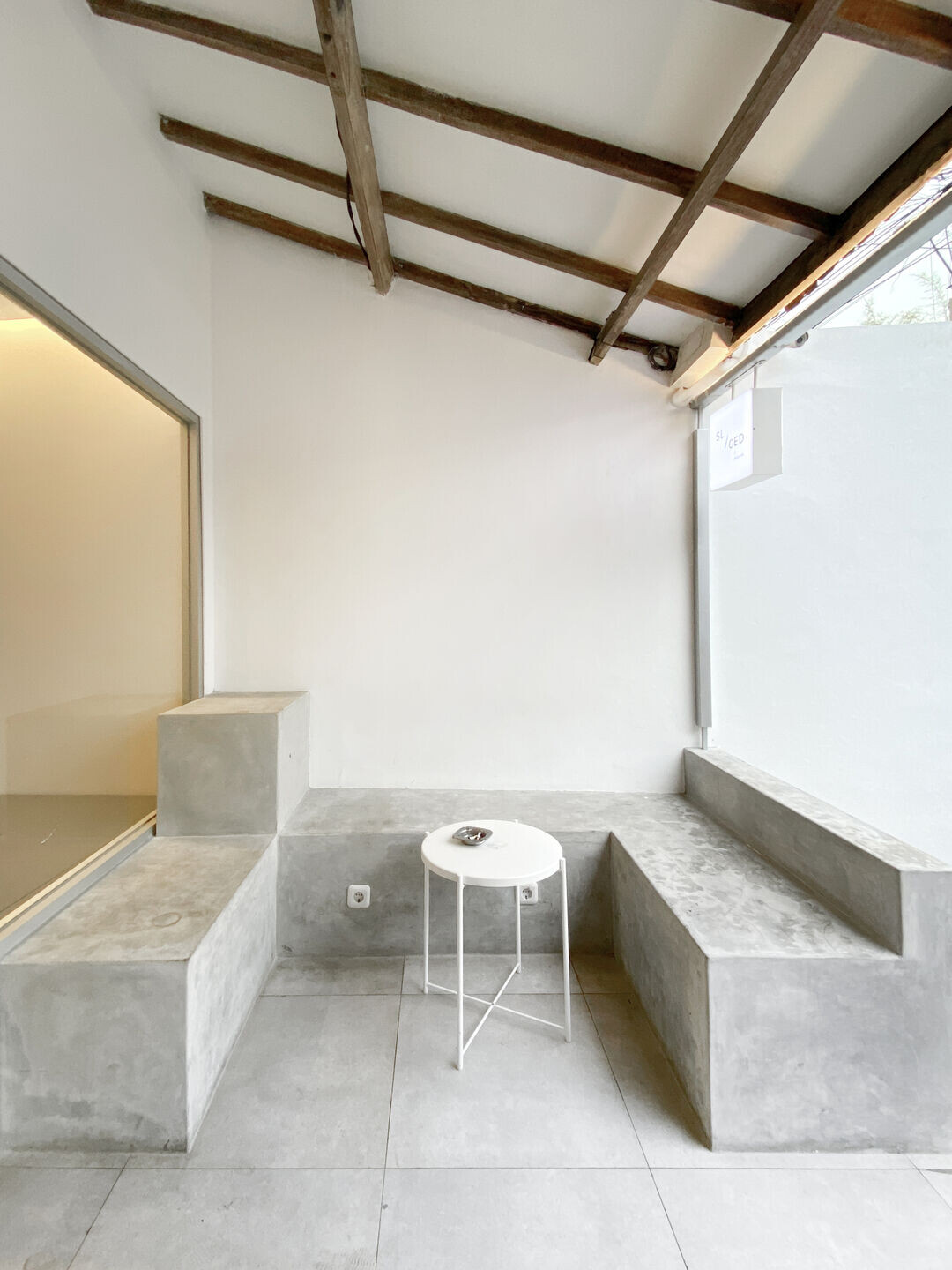 Located in the existing old-style building, the store is enhancing minimal intervention with additional values of functionality, simply as juxtaposing the existing building while keeping both in harmony.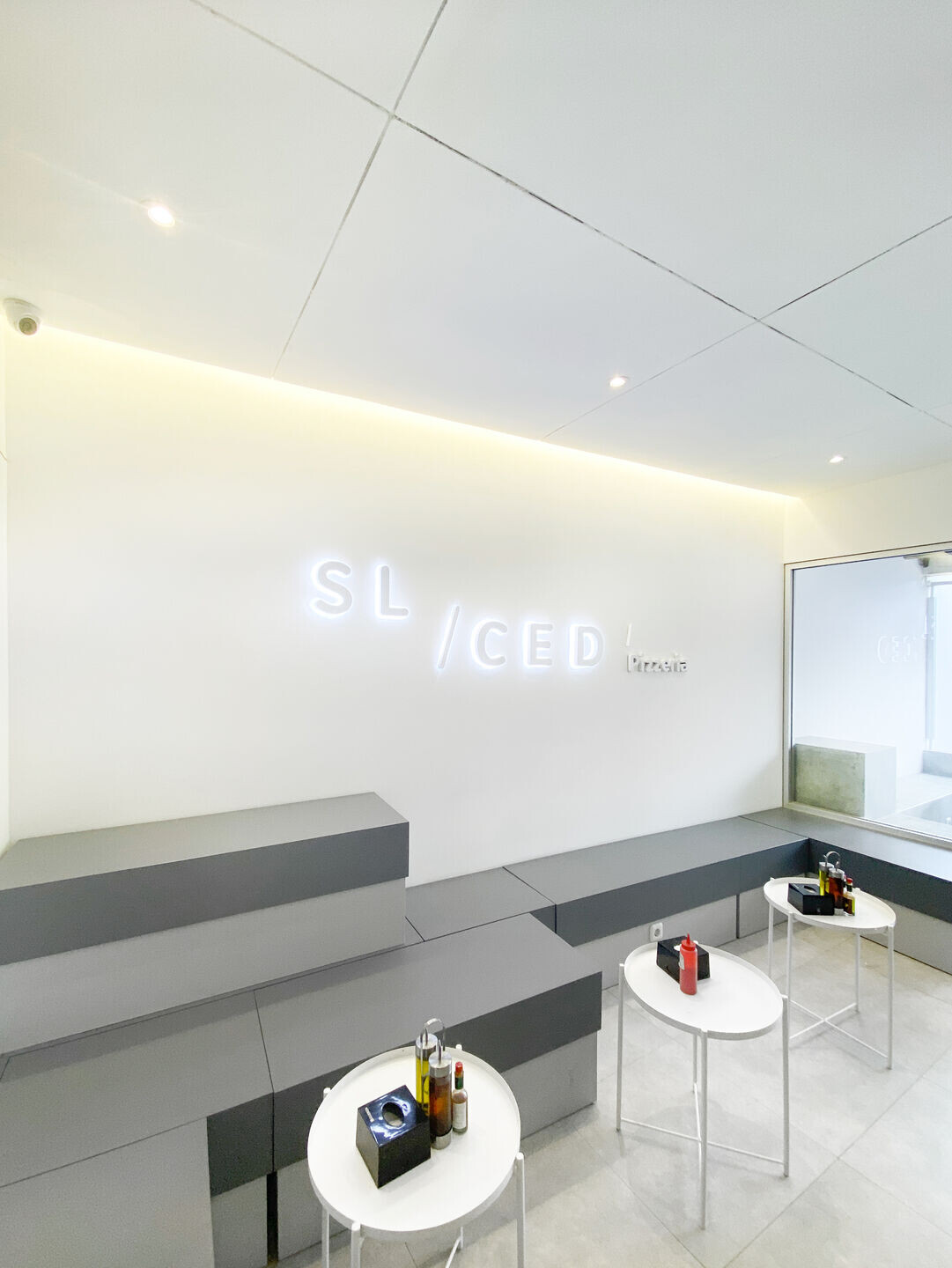 Designed minimal space with clean lines that aim to emphasize dynamic colors brought by people, in creating a sense of place.