This custom estate home was designed for one of our industry partners, Maillot Homes. The home is 8761 square feet with 6 bedrooms and 8 bathrooms. One of the most common questions we've been asked about this home is if the house as 4 kitchens. The short answer would be "yes", The long answer would be "no", this home has one formal kitchen, one pantry kitchen, a butler's kitchen and a bar kitchen!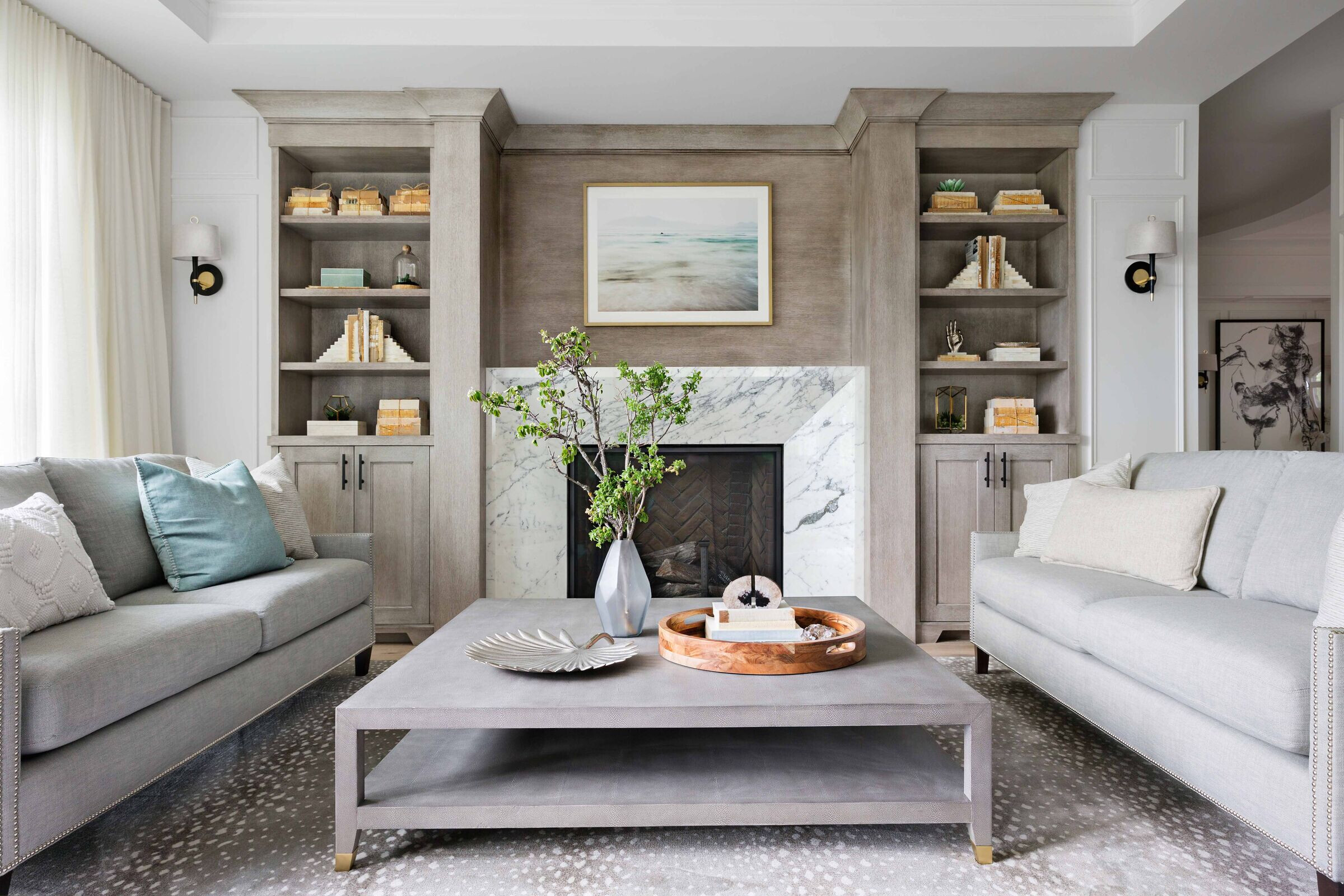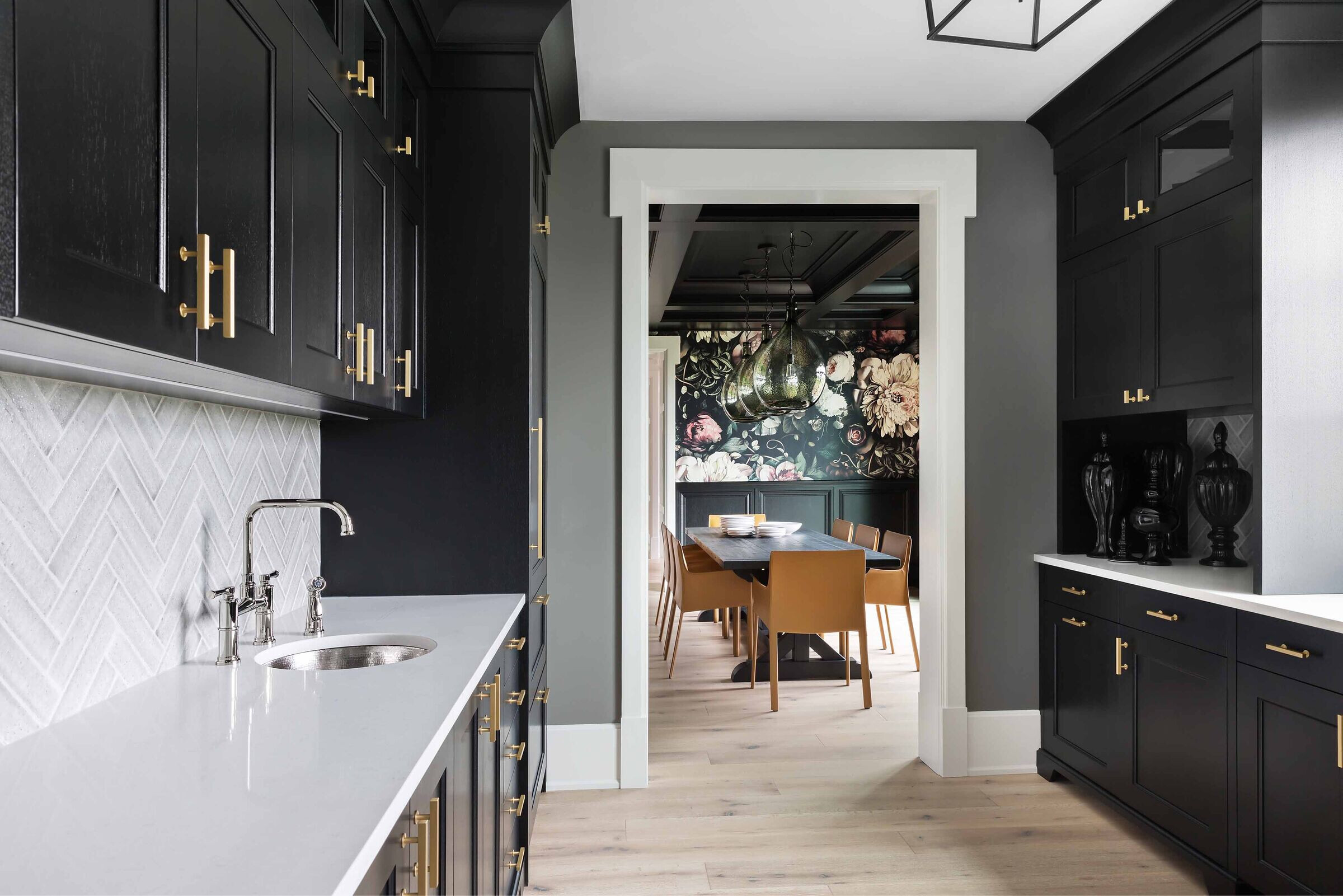 The formal kitchen in this home is extensively large, to put things in perspective the island itself is 16 feet long! Sometimes having so much space can actually be a design obstacle. The large footprint of this kitchen provided a constant challenge to bring the design back to a more personal scale. With such a large space we knew that we needed to break up the millwork finishes. We chose to paint the perimeter millwork the same colour as the trim seen throughout the main floor and accent the island and built in hutch with a soft grey stained white oak.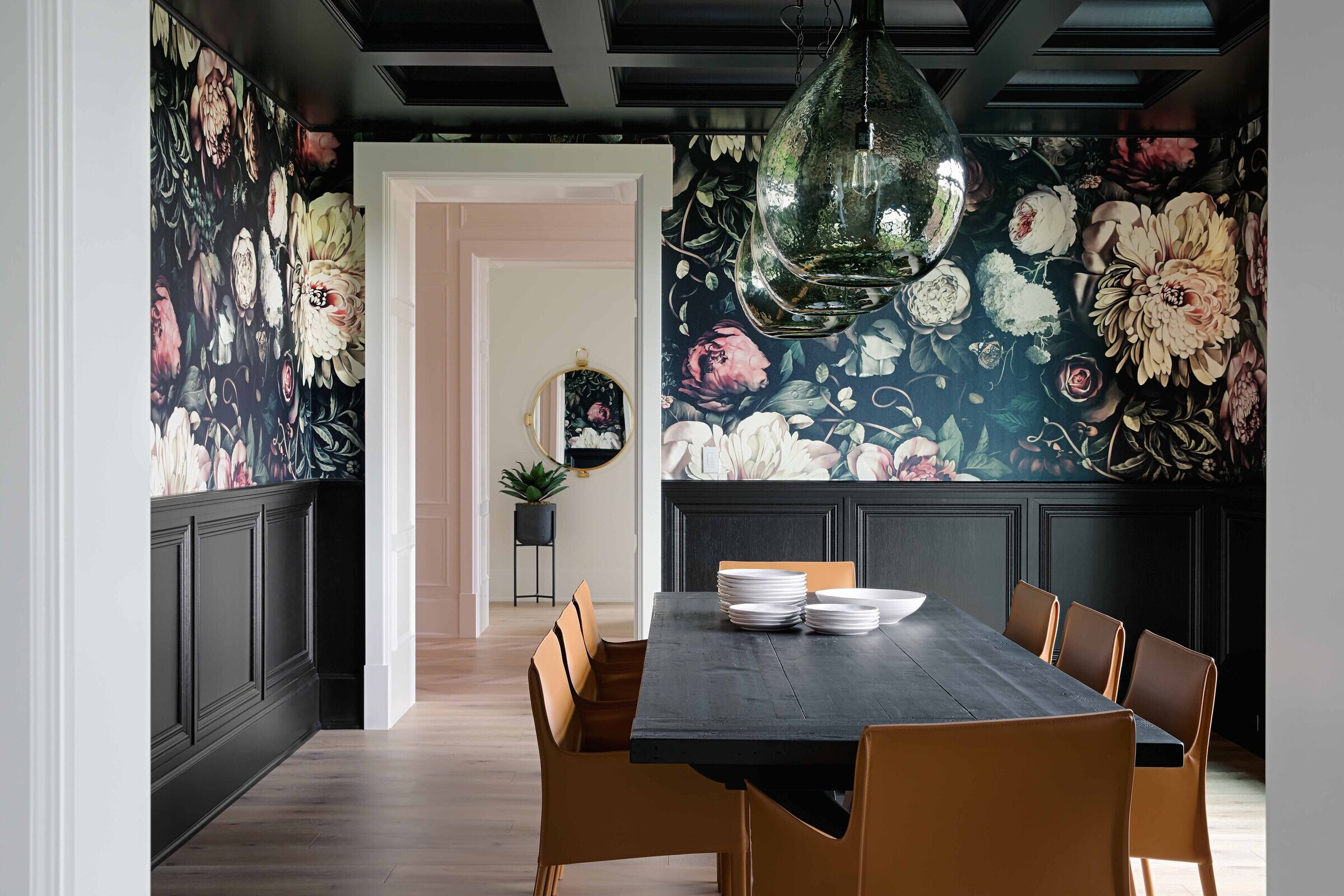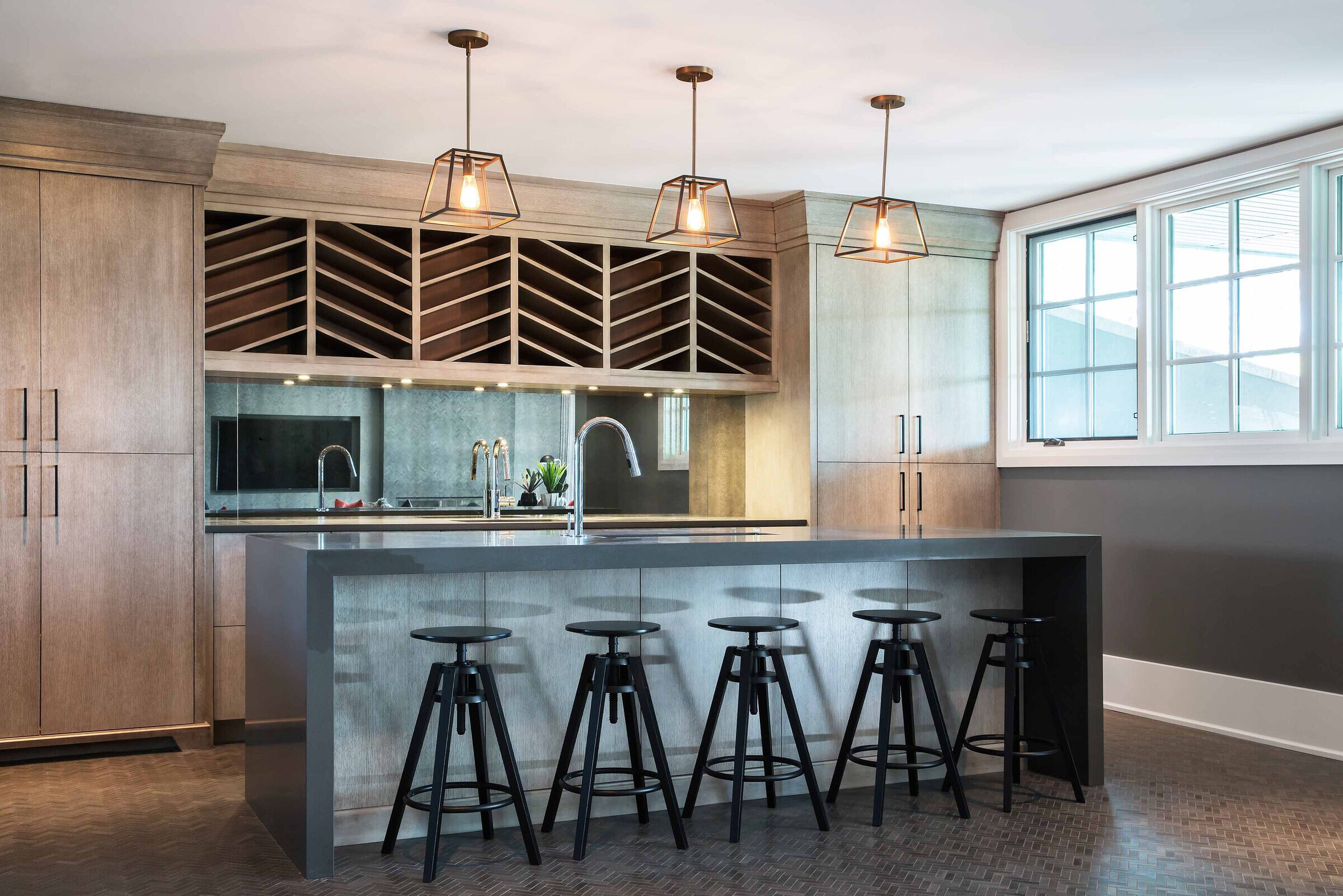 The remainder of the home is punctuated with many show stopping design details including a dark and moody floral dining room and a sunning entryway layered in our signature style of blended classic elements and youthful energy.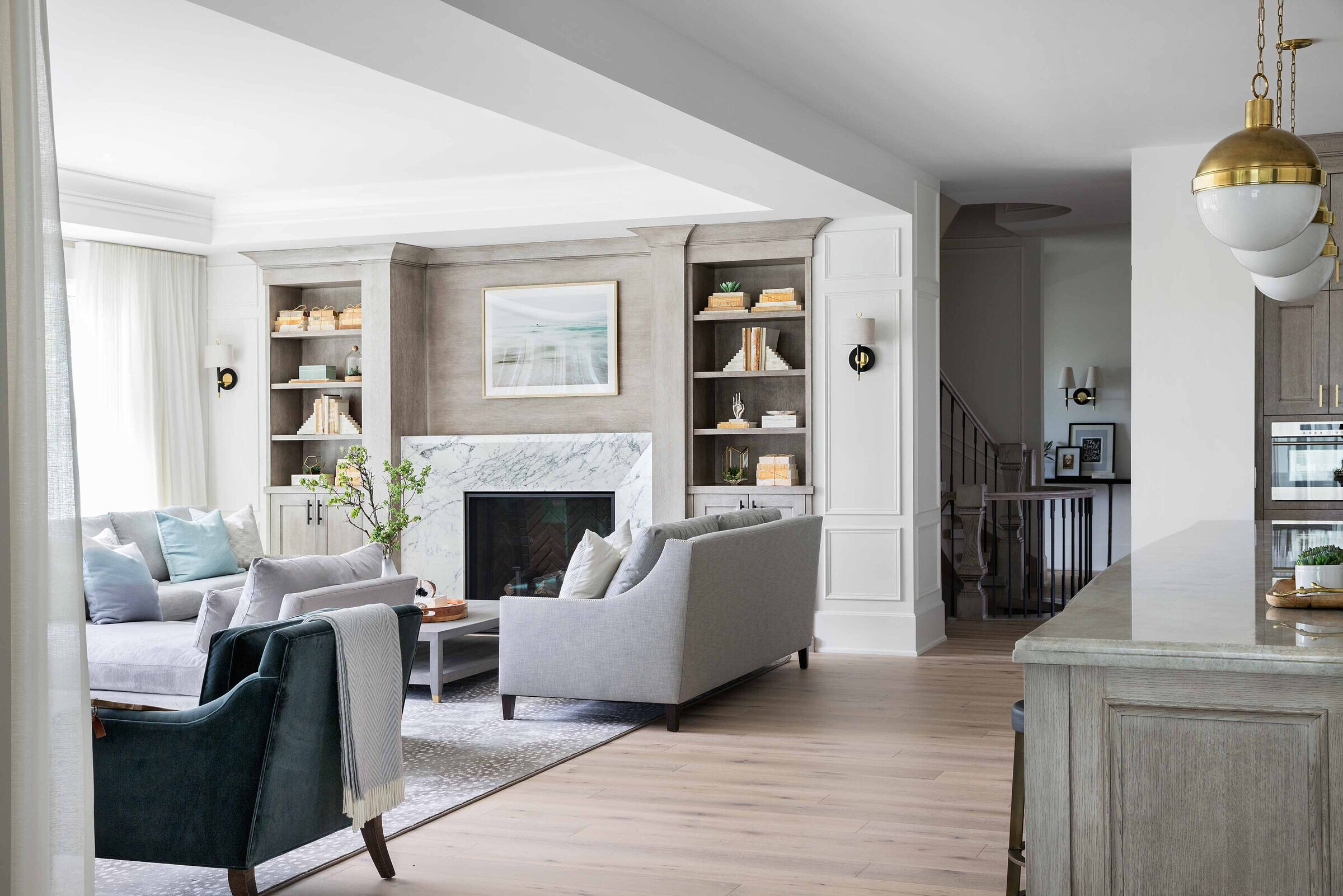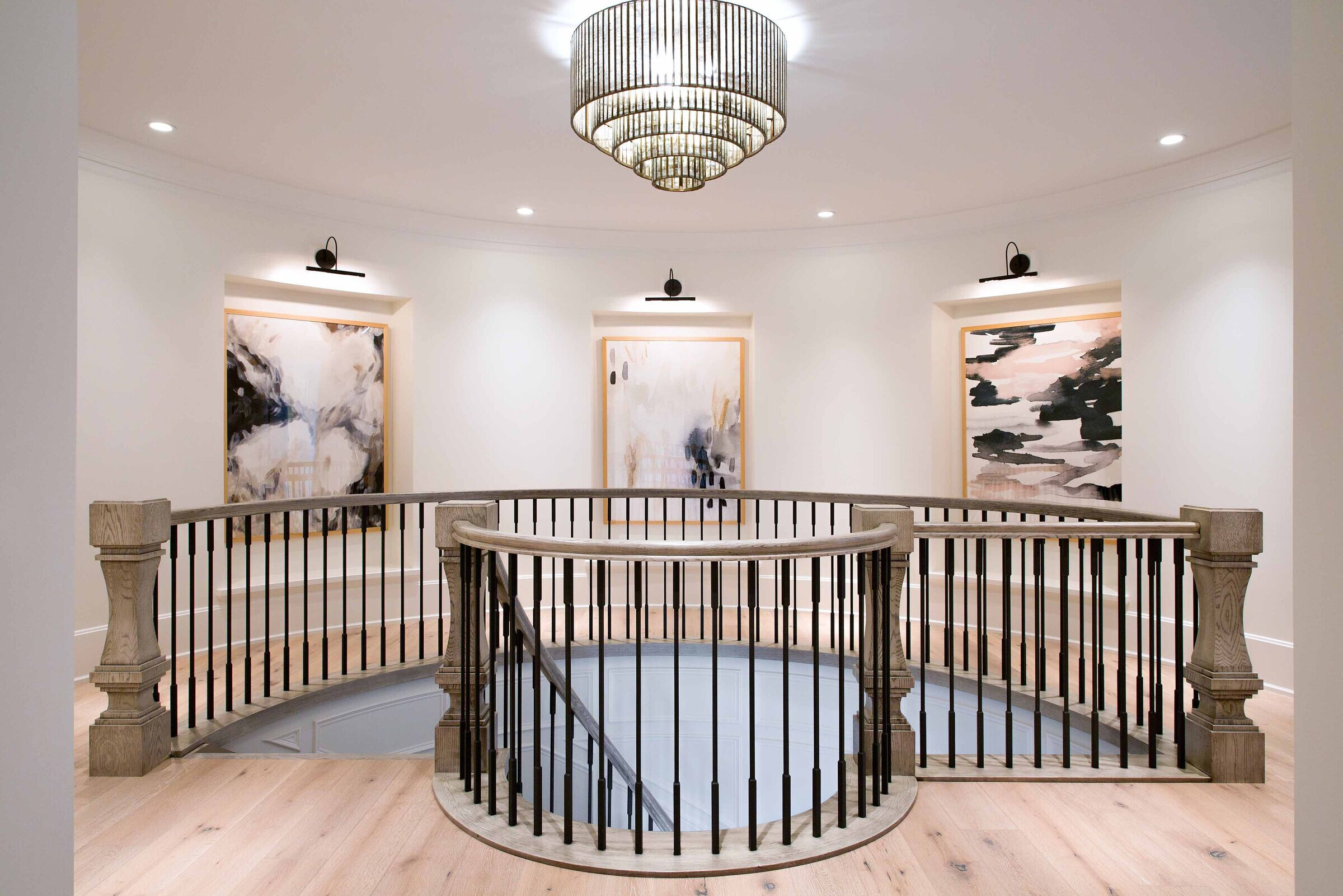 What was the brief?
A custom estate designed to be a spec showhome from Maillot Homes. The home has since been sold to a lovely family of four, and we are currently working with them to source accessories and art to bring their own personal touch to their new residence.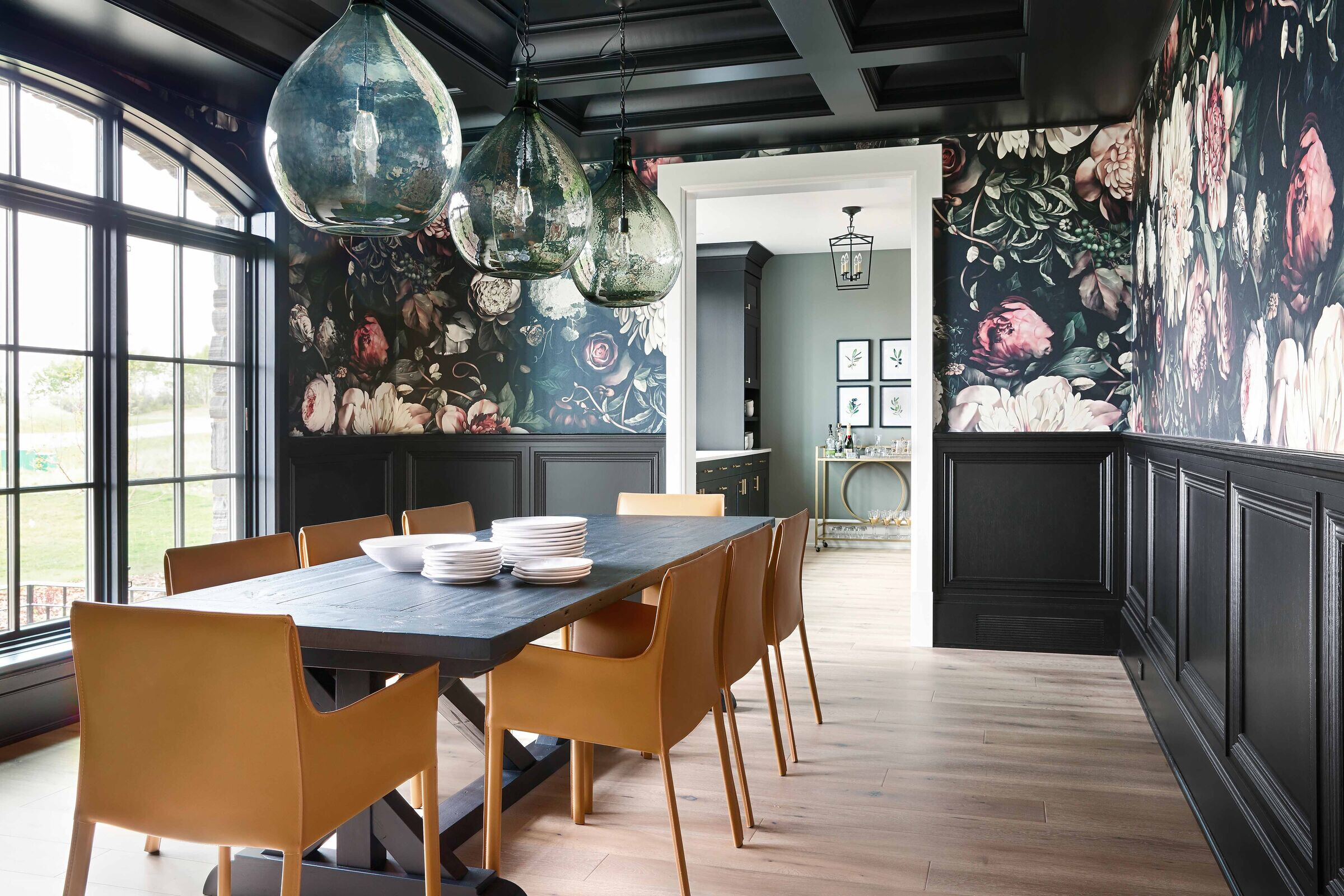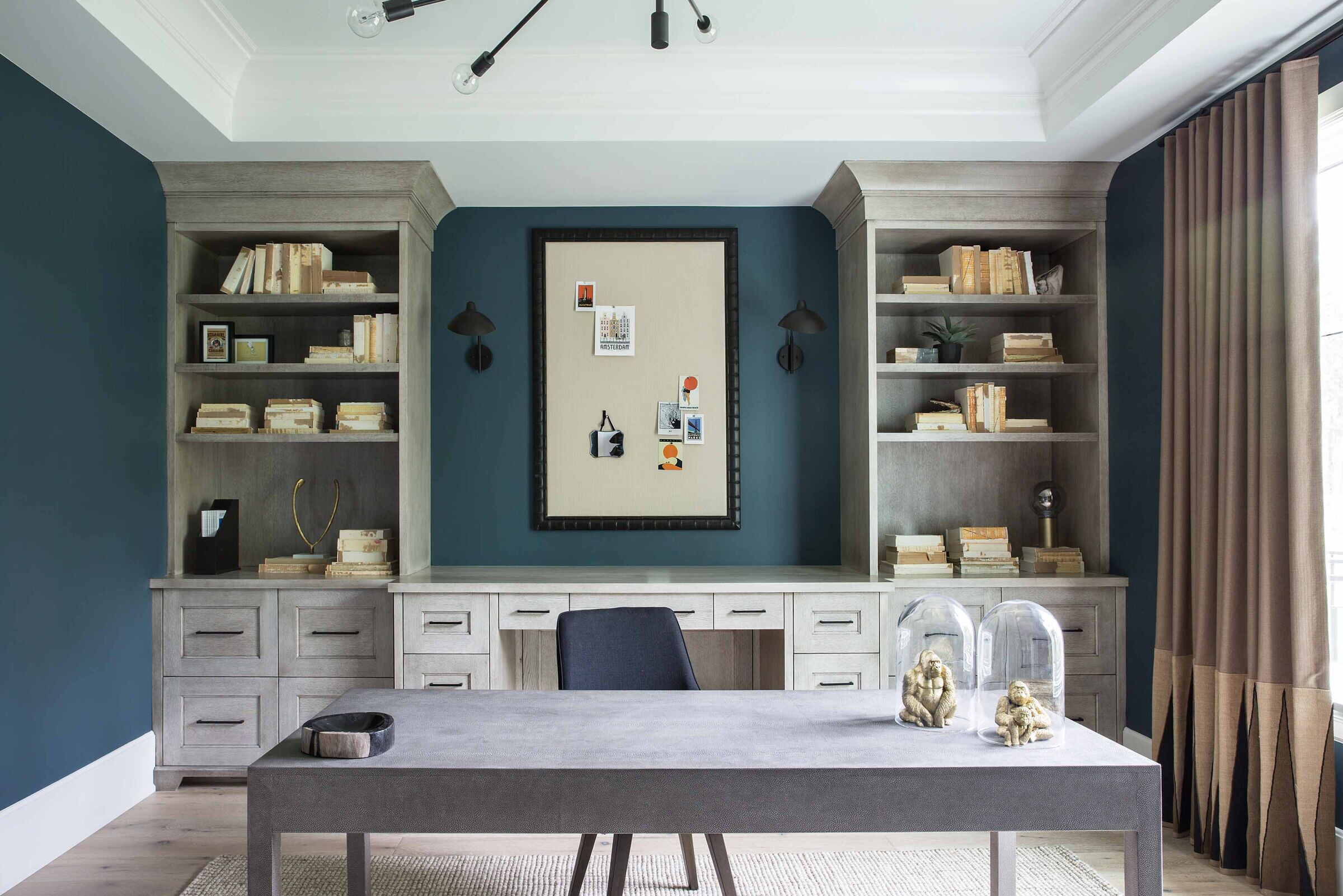 What were the key challenges?
One constant challenge in designing this home was making it feel cozy and relatable despite it's expansive size!