Like an ideal dining experience, an ongoing design partnership thrives on delivering fresh, high-quality menu offerings with consistent service.
Shake Shack's restaurant expansion has been a savory opportunity to introduce the Shake Shack brand experience and serve up its delicious menu items to a growing list of locations all over the USA. Our collaborative project approach and trusted partnership with the fast-casual chain has allowed us to take on many roles with their internal team over the years, including prototype design, implementation, interior design, and project architect, to name a few.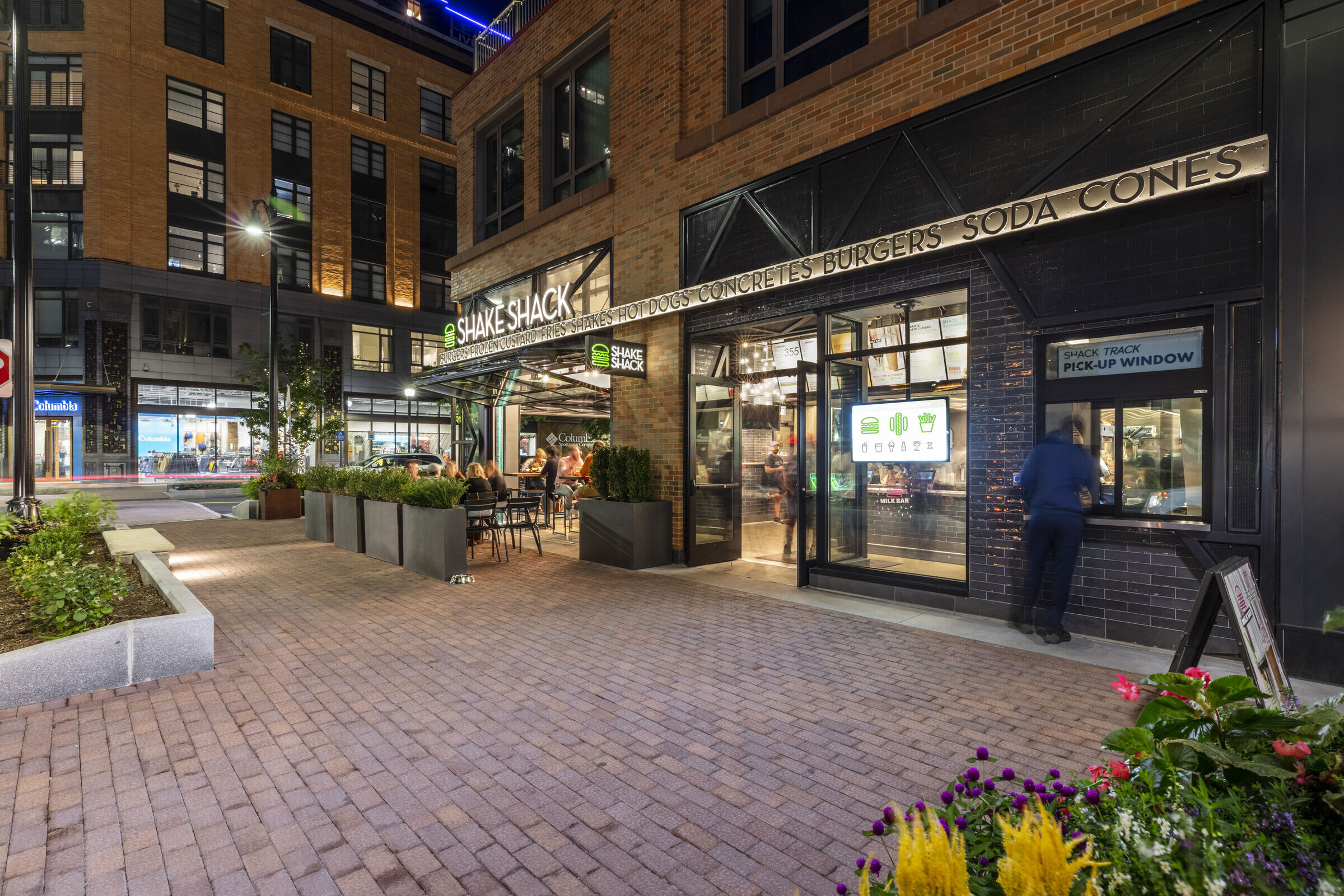 While every location consistently delivers on Shake Shack's brand and food service standards, the experiences are uniquely tailored to the expressions of the surrounding community. Each new store brings along distinctive design opportunities and challenges for our team.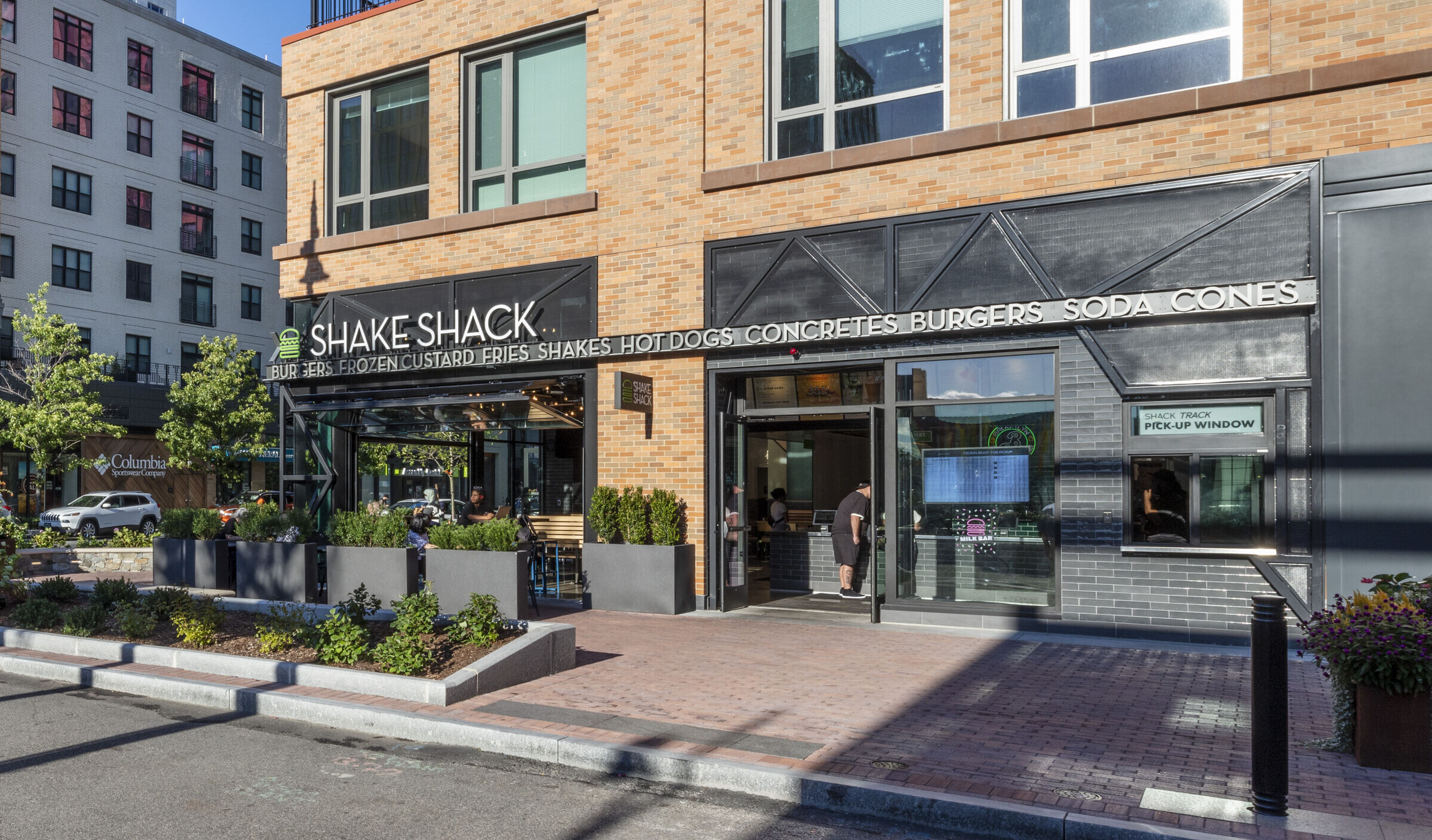 In newer locations like Assembly Row in Somerville, MA, modern conveniences such as online ordering and the option for interior and exterior pickup windows make Shake Shack's quick-service restaurant experience even more convenient, safe, and accessible. While Shake Shack's iconic brand is infused into each location, elements of the community also play into the design. In the Assembly Row restaurant, the ceiling features an adaptation and celebration of the industrial history of this historical neighborhood, and truss forms hearken back to an industrial time that once was; these historical design elements are tied throughout the shops and architecture.