"SETOUCHI JOZOJO" is a winery and restaurant to reactivate local industries and culture with reconnecting food, culture and beautiful landscape.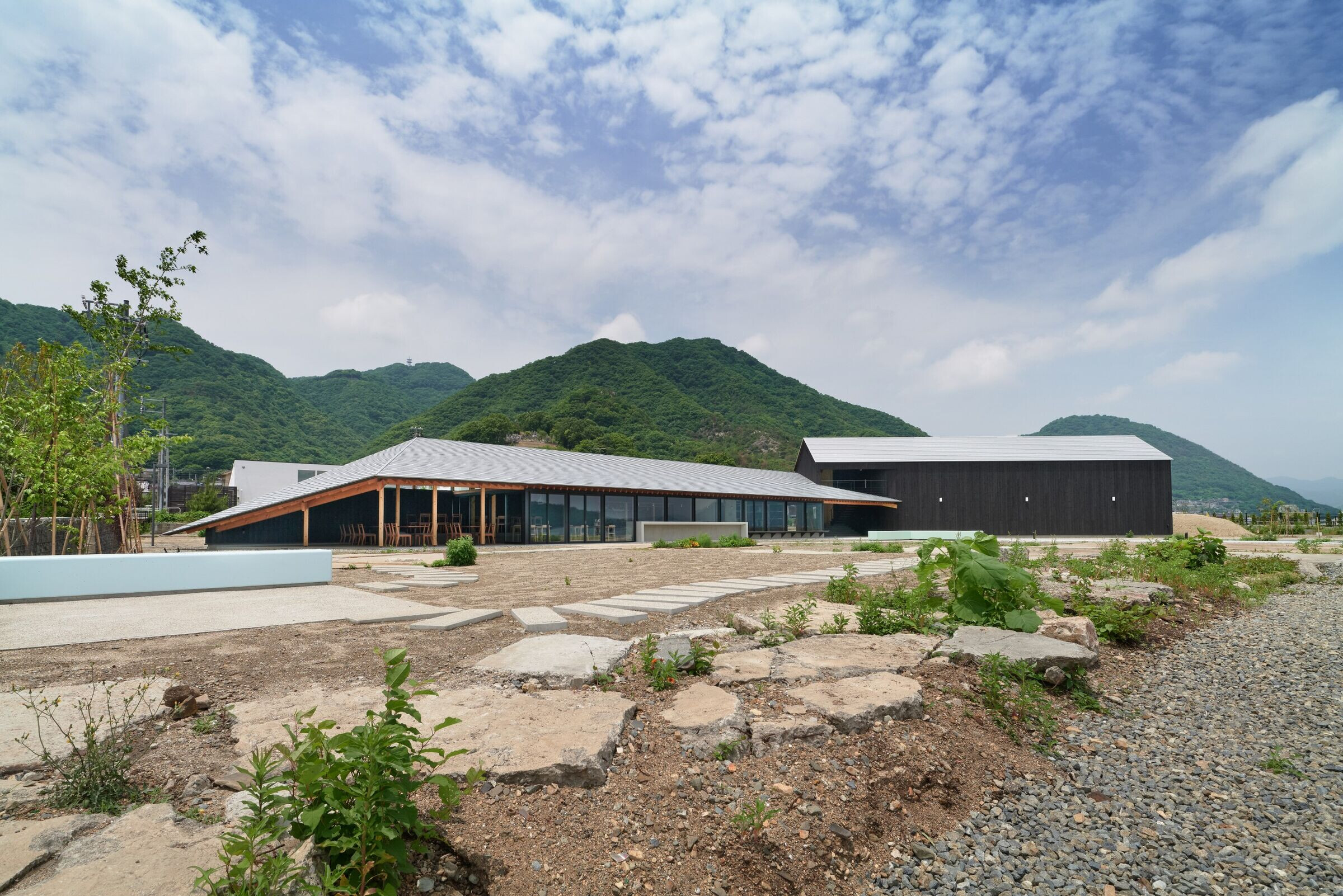 The site is located on the relic of the shipyard facing to Setouchi-sea. Our design target is to create diverse places for people selecting the adequate place with connecting characteristic spaces and stories of the surrounding environmental context by architecture. The Architecture and landscape design connects landscape of mountains and sea with the entrance axis, Gate framing and long roof.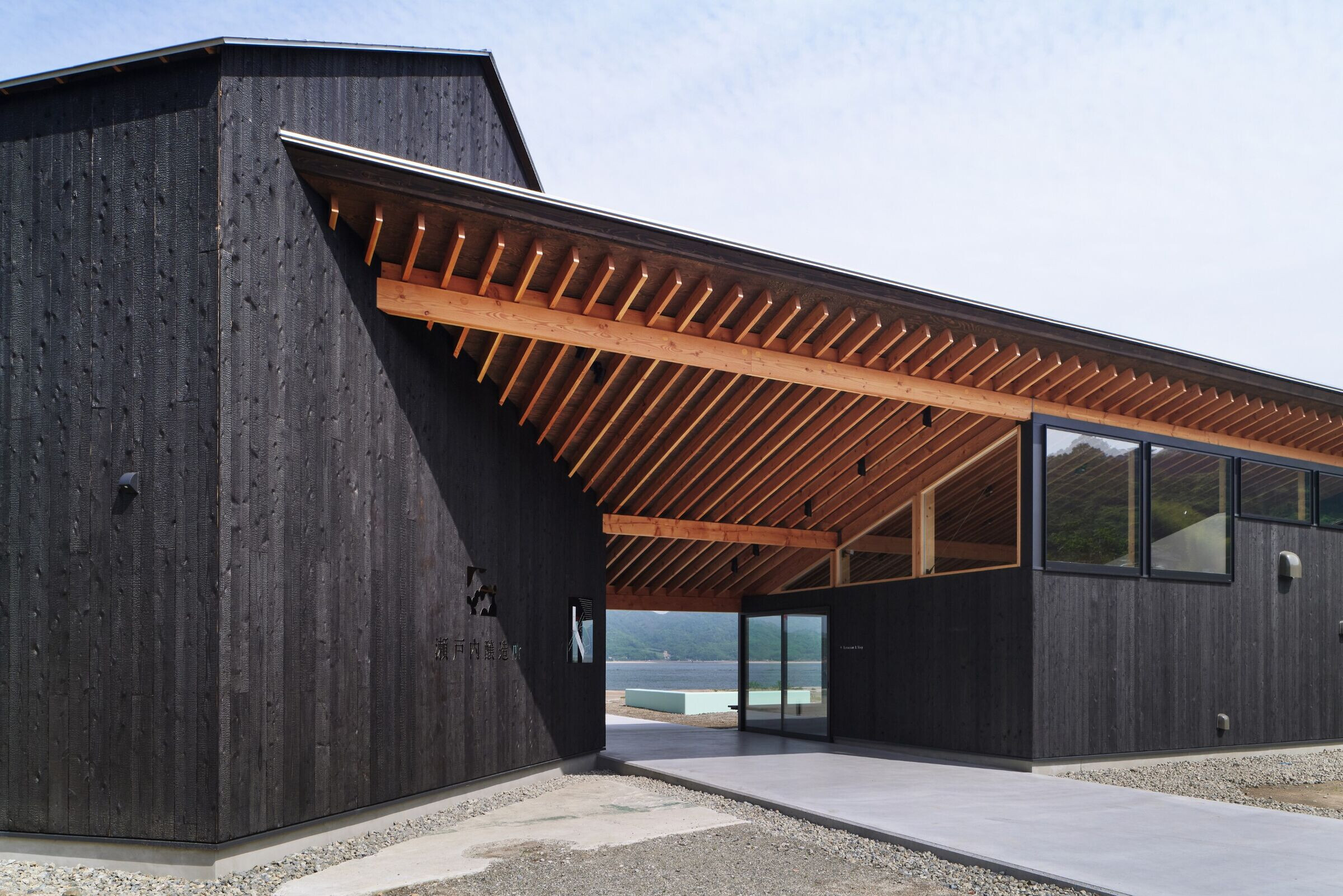 In addition, the architectural landscape creates different openness, density and scale with composition of buildings layout, decks, green and shipyard relics underneath the long roof. This architectural landscape shows us new Setouchi seascape and story crossing future and history with reactivation local contexts.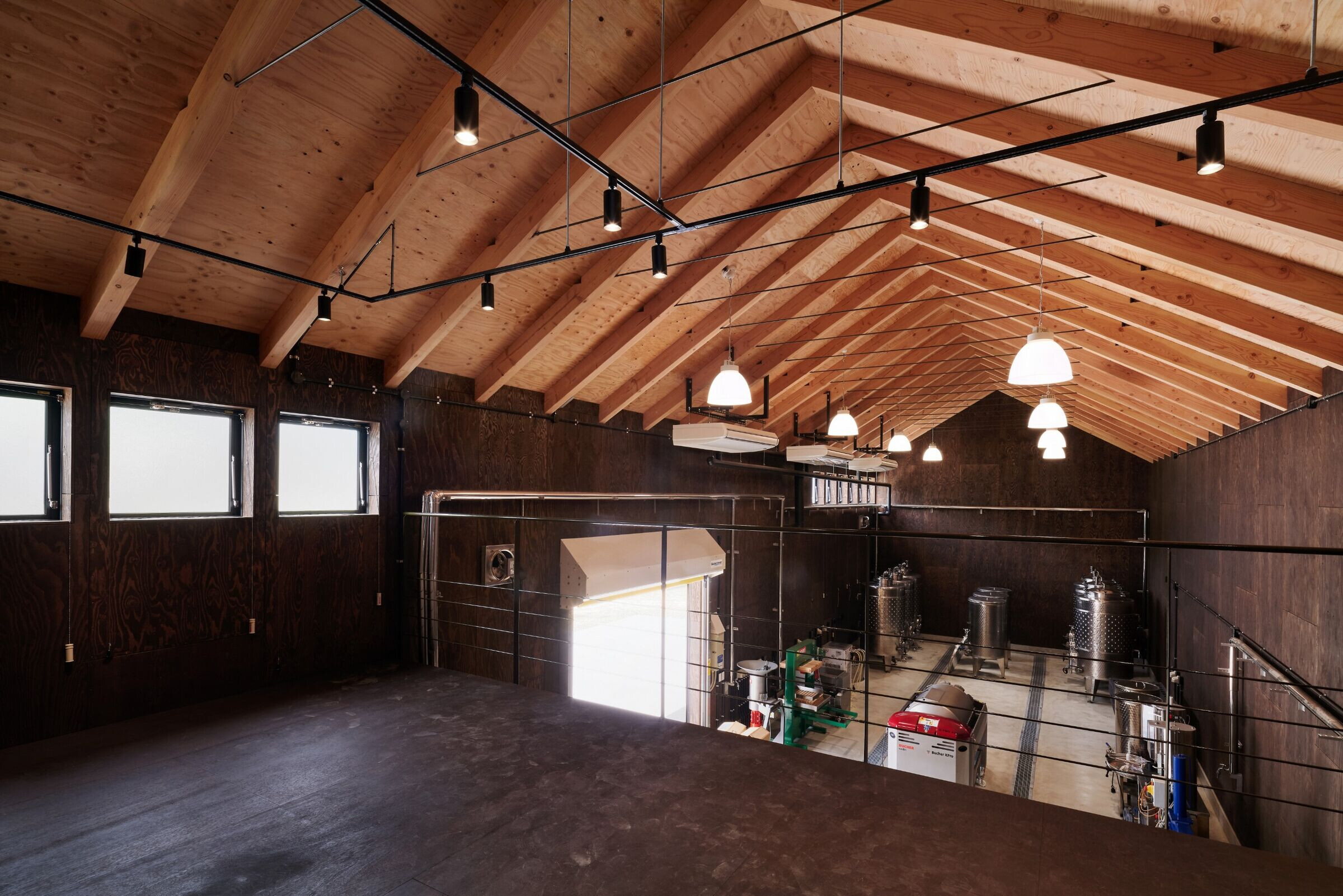 "SETOUCHI JOZOJO" generates new local values with "micro public network" One of our core concepts for area design is "micro public network" to implant and to networking several micro public spaces for updating regional activities and circulation on in the existing local landscape and stories. This is the new philosophy to convert group of local identities to local value covered huge area with micro developments for the next area.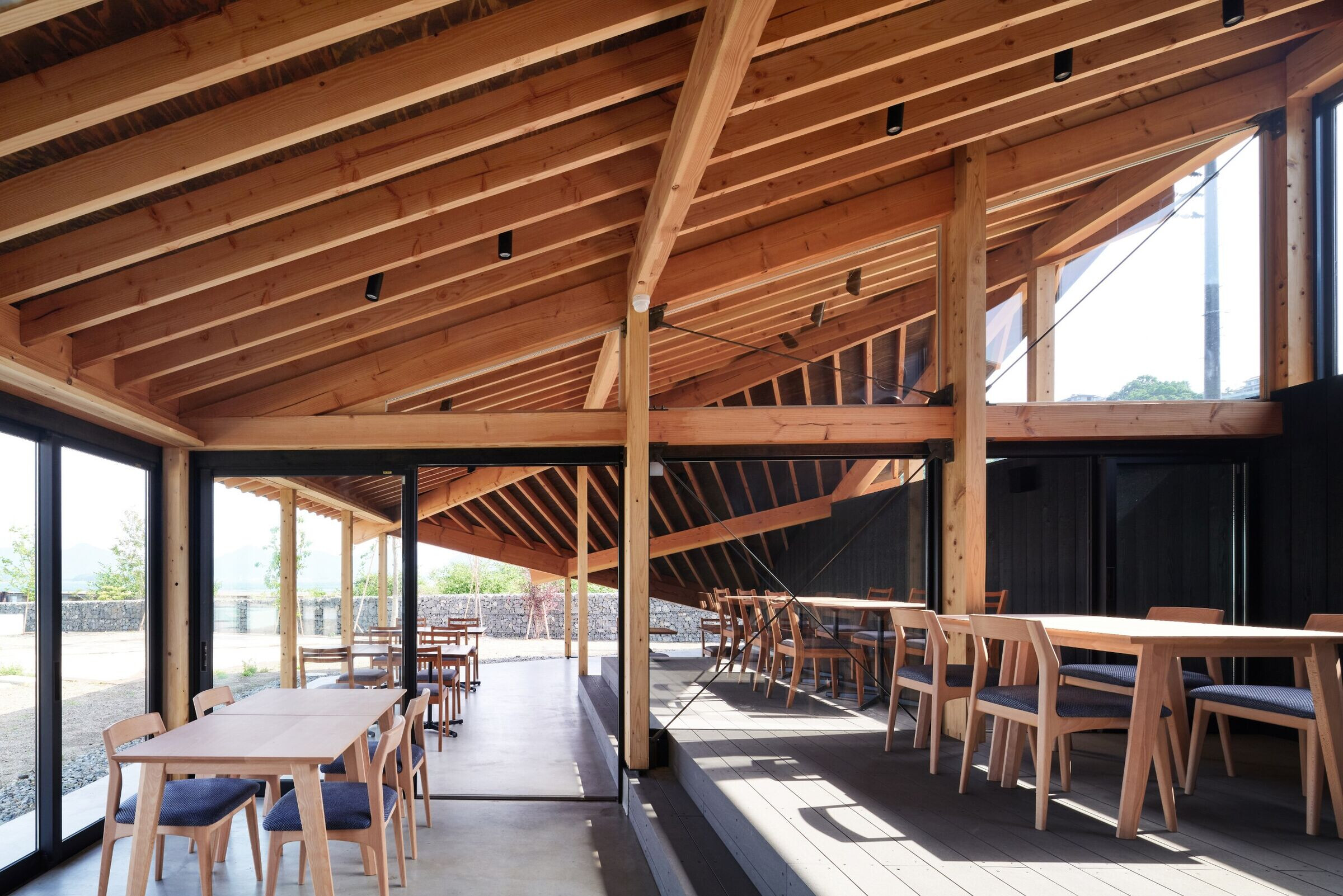 The SETOUCHI JOZOJO "", which aims to be a "traveling winery" in Setouchi Inland Sea with wine that connects regions and industries with food is a good example of "micro public network". SETOUCHI JOZOJO has 2 micro public spaces with different functions i n Takehara city and Mihara city along Route 185. One is TAKEHARA Shop "", a head office with shop, communication and event space in Takehara city, a famous traditional townscape area more than 350 years. Another is SETOUCHI JOZOJO "", the main brewery and restau rant on the Setouchi coast in Mihara city.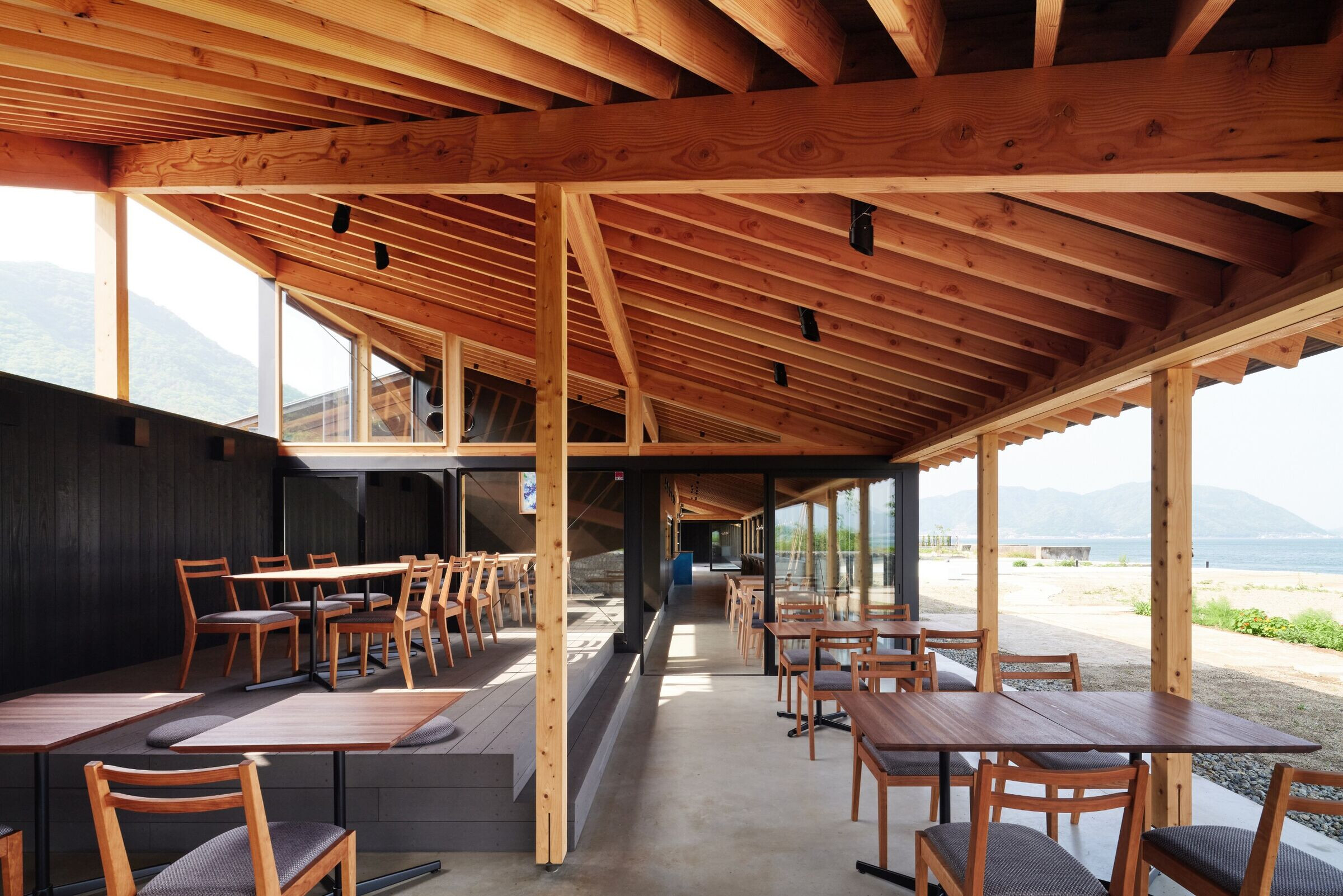 2 public spaces link generates new network between 2 cities, and leads new activities and circulations as micro public network structure on Route 185 overall.