The spatial needs of a school are in a state of flux. This was also the case for the municipality of Sutz-Lattrigen in 2015 in the Seeland region of Bern. The old part of the facility, which is classified as worthy of preservation in the cantonal building inventory, dates back to the 1940s. In the sixties, the intermediate building was constructed. With a multi-purpose hall in the eighties, the expansion came to an end for the time being. However, the constantly high, even increasing number of children finally urged the municipal council to expand the school facility again on the basis of an overriding overall consideration with sustainable needs assessment.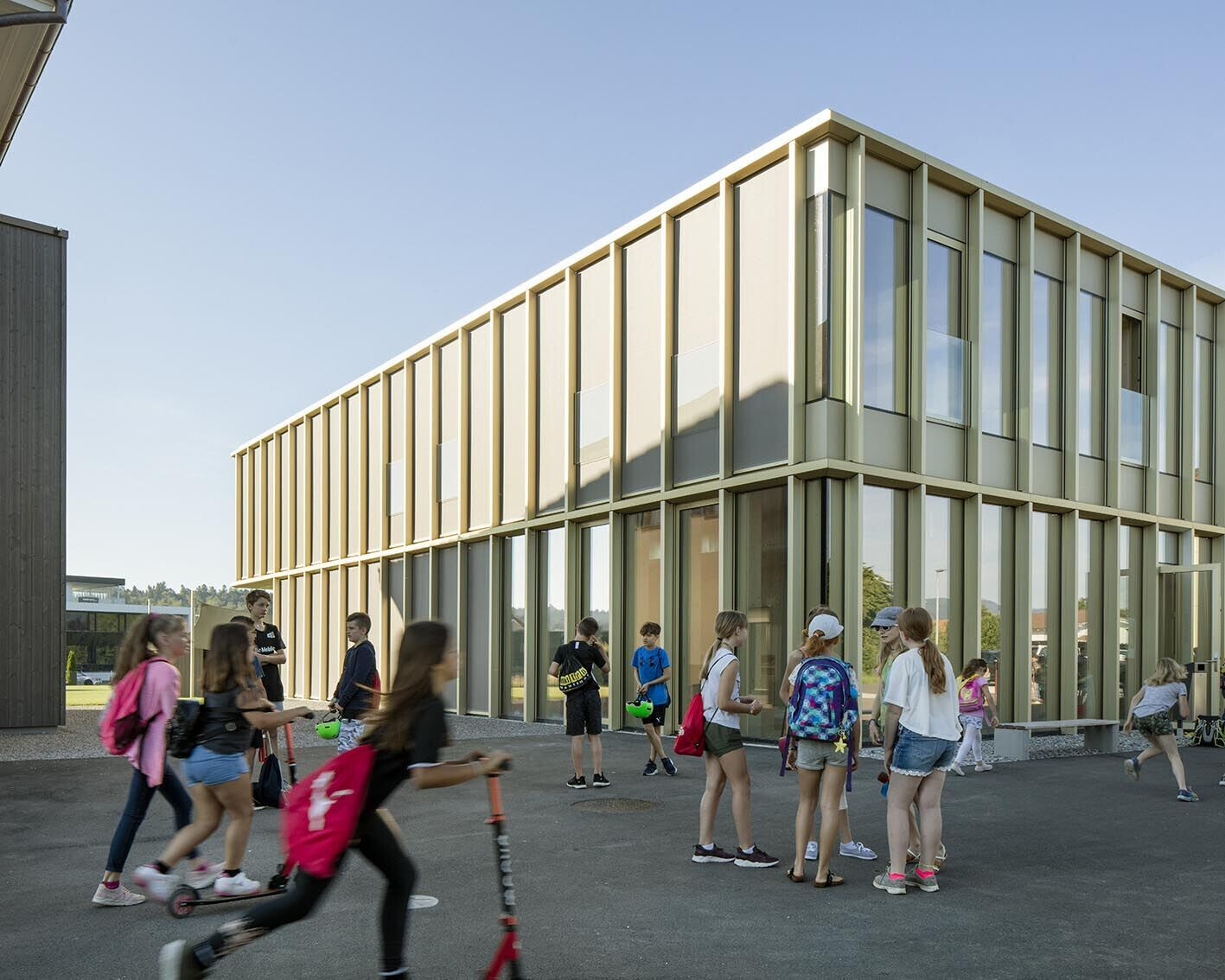 With a clear, vertically expandable volume, the project combines the expansion phases of the sixties and eighties into a new complex, clarifies the outdoor spaces, and frees the building from the forties to become a solitaire once again. By means of the fourth extension, two buildings are created.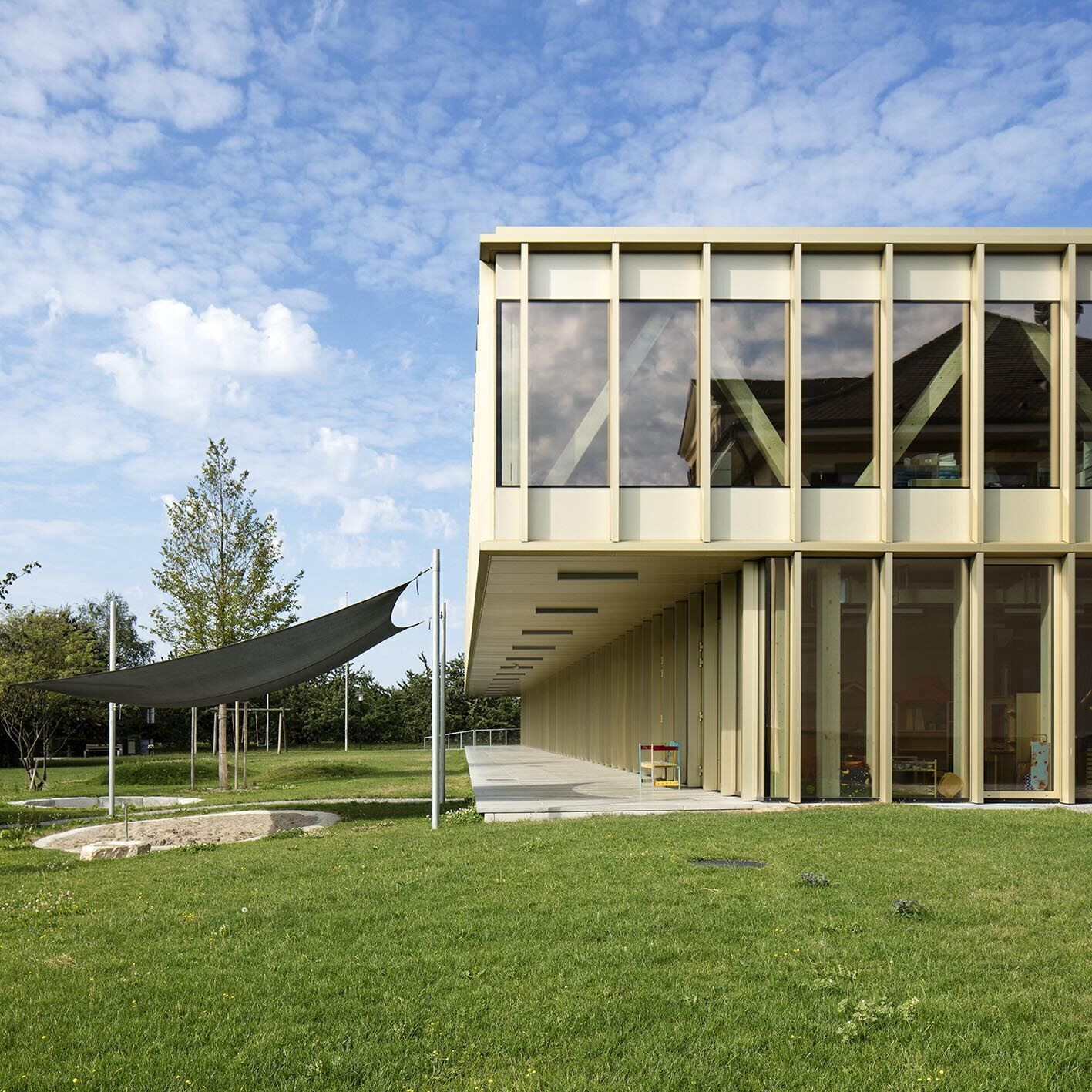 The entrance is from the north along the existing hall wall into the spacious foyer, from where the day school and the kindergarten with a generously roofed outdoor area are also accessed. The school and group rooms are located on the upper floor.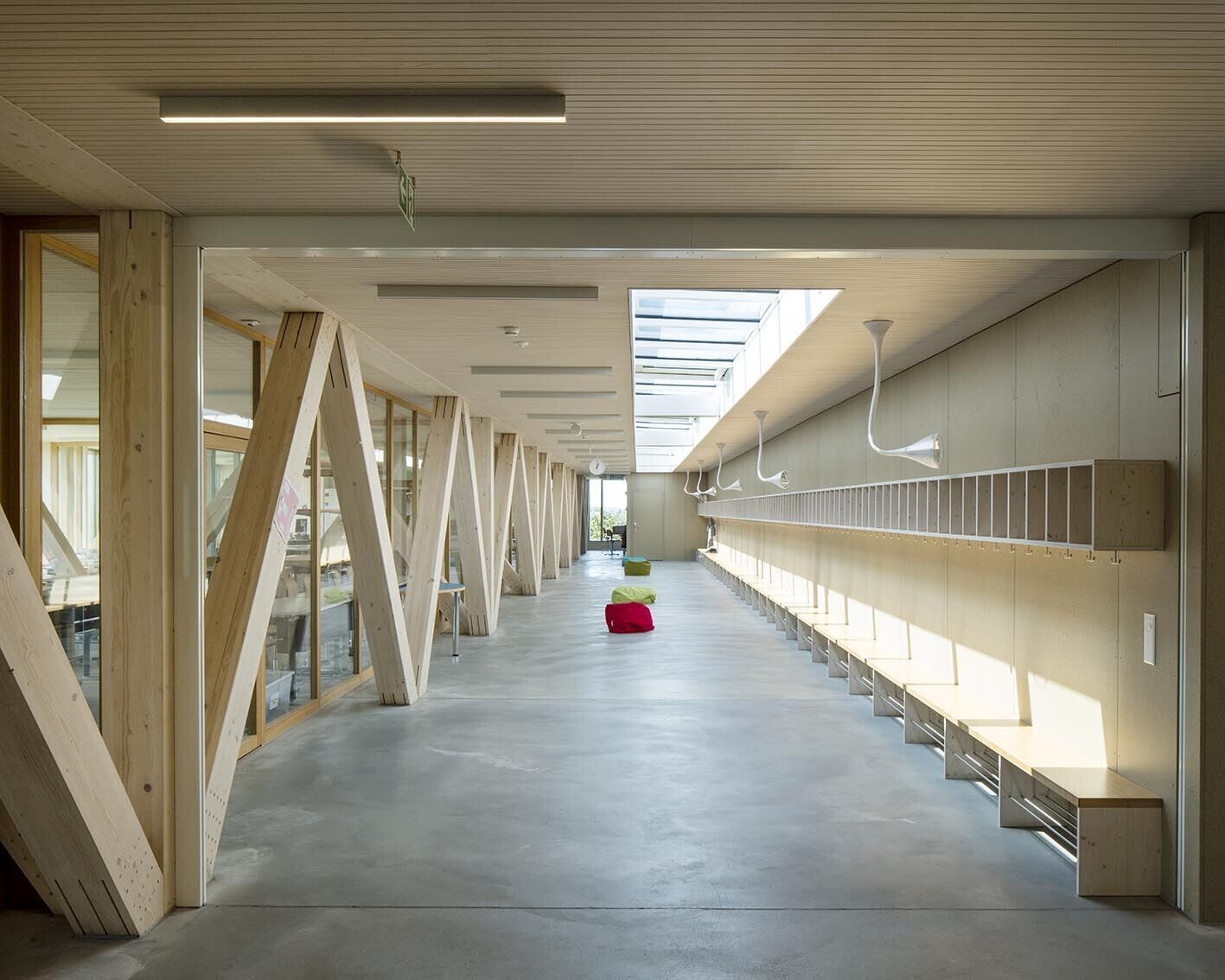 The proximity to the existing building places high demands on the structural design of the extension, since loads on the existing and to be extended civil protection layer in the basement can only be transferred selectively. The structural concept responds, designed for three floors, with room-high timber trusses on the two floors. This "transparent" structural system behind a regular mullion-transom façade in wood-metal accommodates different school room areas and, through additional glazed partition walls, allows for desired transverse and through views. A light-flooded studio atmosphere over two floors, from which even interior corridor and circulation areas benefit and mutate into communicative meeting places or school room extensions.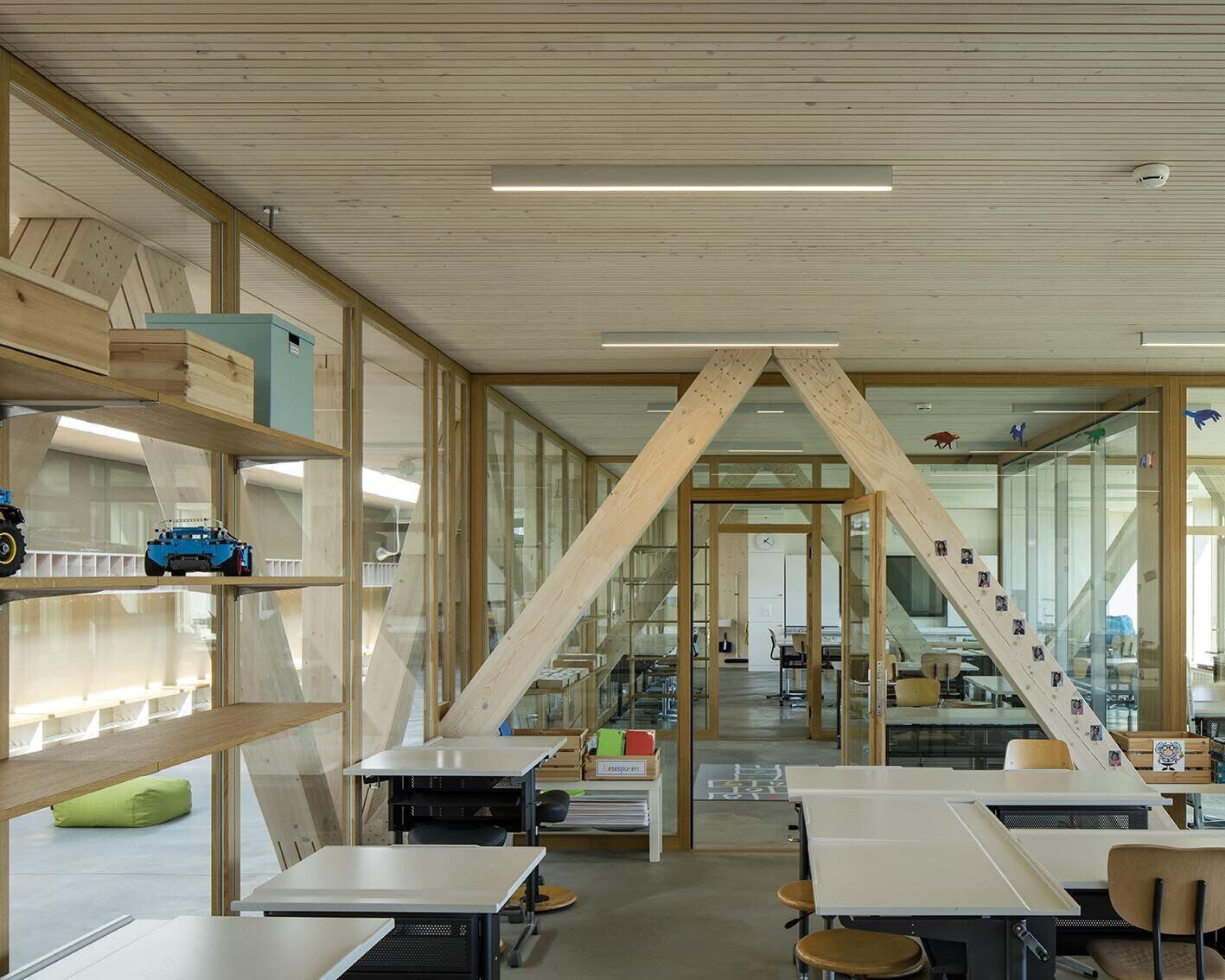 The interior is characterized by discreet, clear and sustainable materials. Hard concrete floors, glazed oak partition walls and timber framework in fir from Swiss cultivation. Thus, this concept stands in clear contrast to the daily routine and reinforces its constantly changing color spectrum.
A school extension conceived as a studio operation, and implemented with the help of a deliberately chosen open primary construction made of wood. A transparent and inspiring learning landscape, in which "pecking" experiences a completely new dimension and quality.