Presented at the 2020 Mexican Design Open, Utopías, is a reflection on the future of housing, territorial occupation, the right of access to housing and a questioning of urban space in overpopulated cities. It proposes a device with easy and immediate access for people who are homeless in cities, which fulfills the function of a mobile urban domestic object so that they can access the minimum acceptable conditions of quality of life, seeking to redefine the use and activities in public spaces.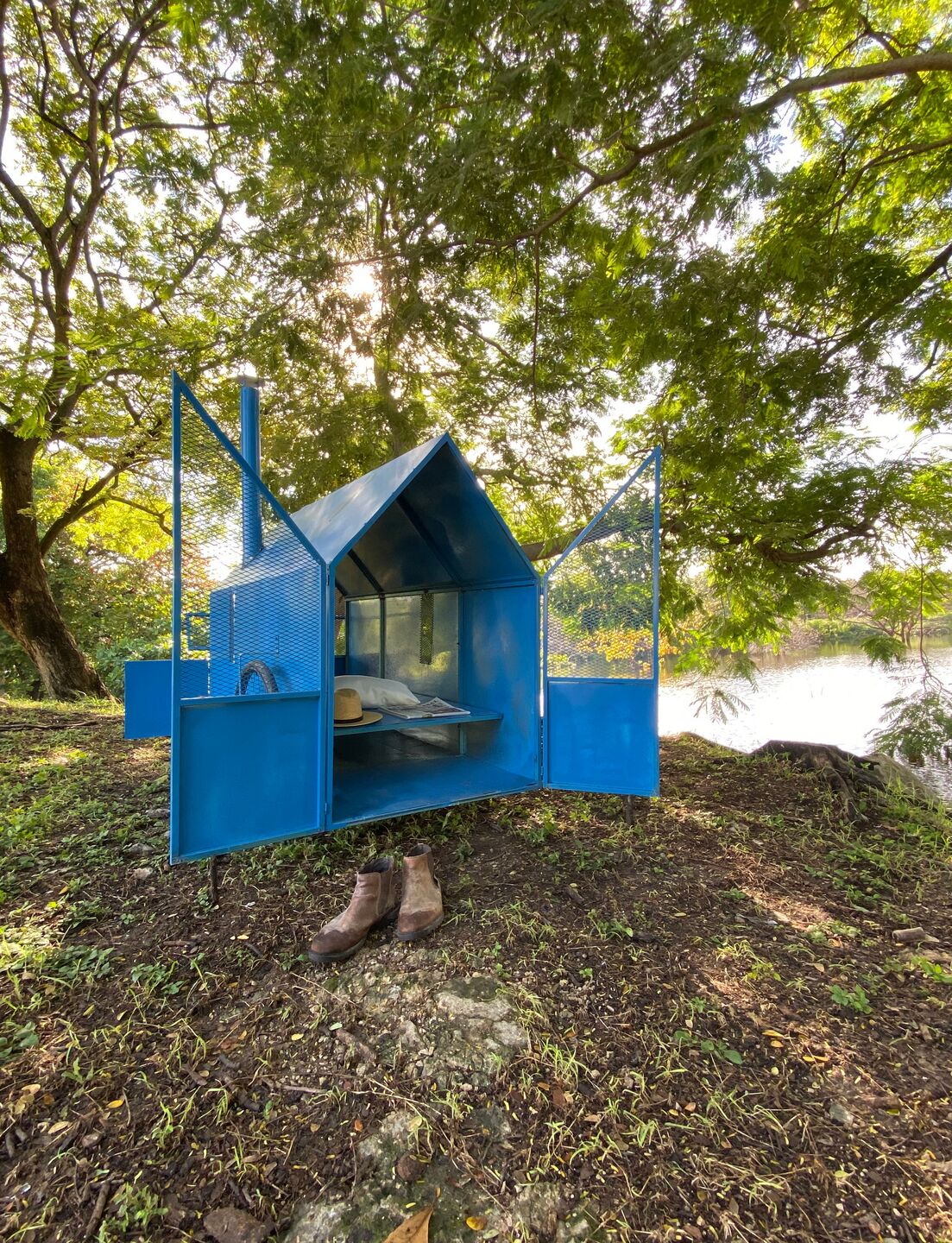 Homelessness, also known as sintechism, is the term used on the social phenomenon of people who do not have a permanent place to reside and who are forced to live outdoors, either on the street or in the portals of public spaces. It is the maximum level of social exclusion and marginalization that a contemporary society performs.
The geometry of the object is the recognizable archetype of a house and also takes as references the ambulance that abounds in the streets of Latin American cities.
Rodar is part of Habitáculos Project. Consists of a series of modified objects, whose configuration makes sense depending on the community, and they are activated in altered contexts of use. These rooms are designed to give some meaning to the public space, where two realities, social and health, now converge in strange material singularities. These subverted objects make sense in the group, their configuration tends to the whole; From the visibility of the consequences, traces, collisions, dysfunctionalities and contradictions of the present, they encourage the user to become aware of the global emergency situation by articulating the visible relationships between infrastructure, public spaces and adaptability. The project establishes the city as a stage, while the public space serves as a field of experimentation for the future demands of the contemporary condition, and of a normality that already seems strange to us.