The project recovers the area around the Temple of Diana in Mérida that was once the city forum or centre in the Roman era. The challenge of such an important historic and archaeological site led us to work from the outset with both the surviving traces and also those that existed in Roman times.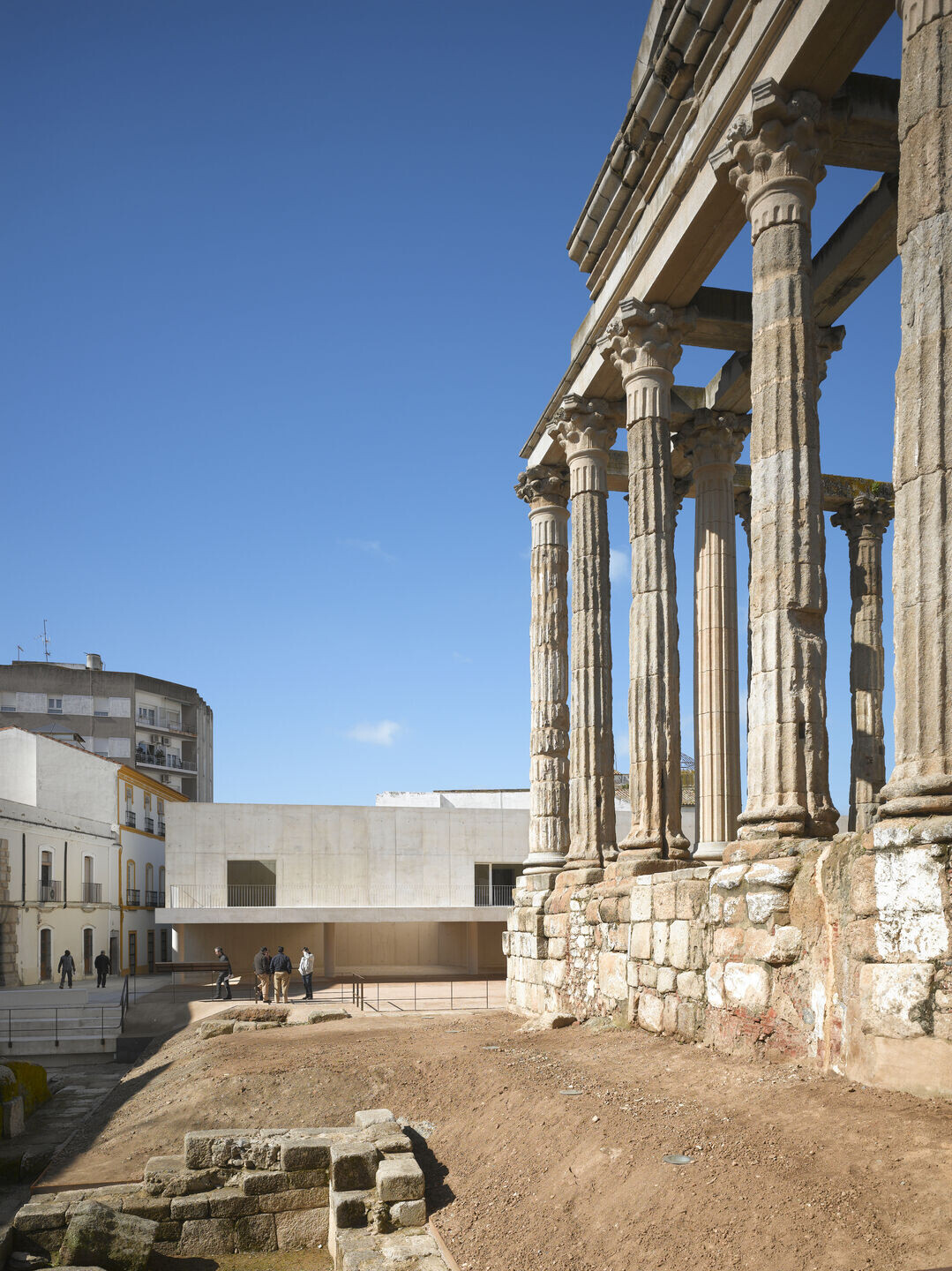 The project thus tackles two historic periods: the restoration of a space dating back to Roman times that has always served as a frame for the Temple of Diana, and at the same time, employing a contemporary language to insert the typical cultural, economic and social requirements of our time, ensuring that the new civic centre will be lively and filled with uses.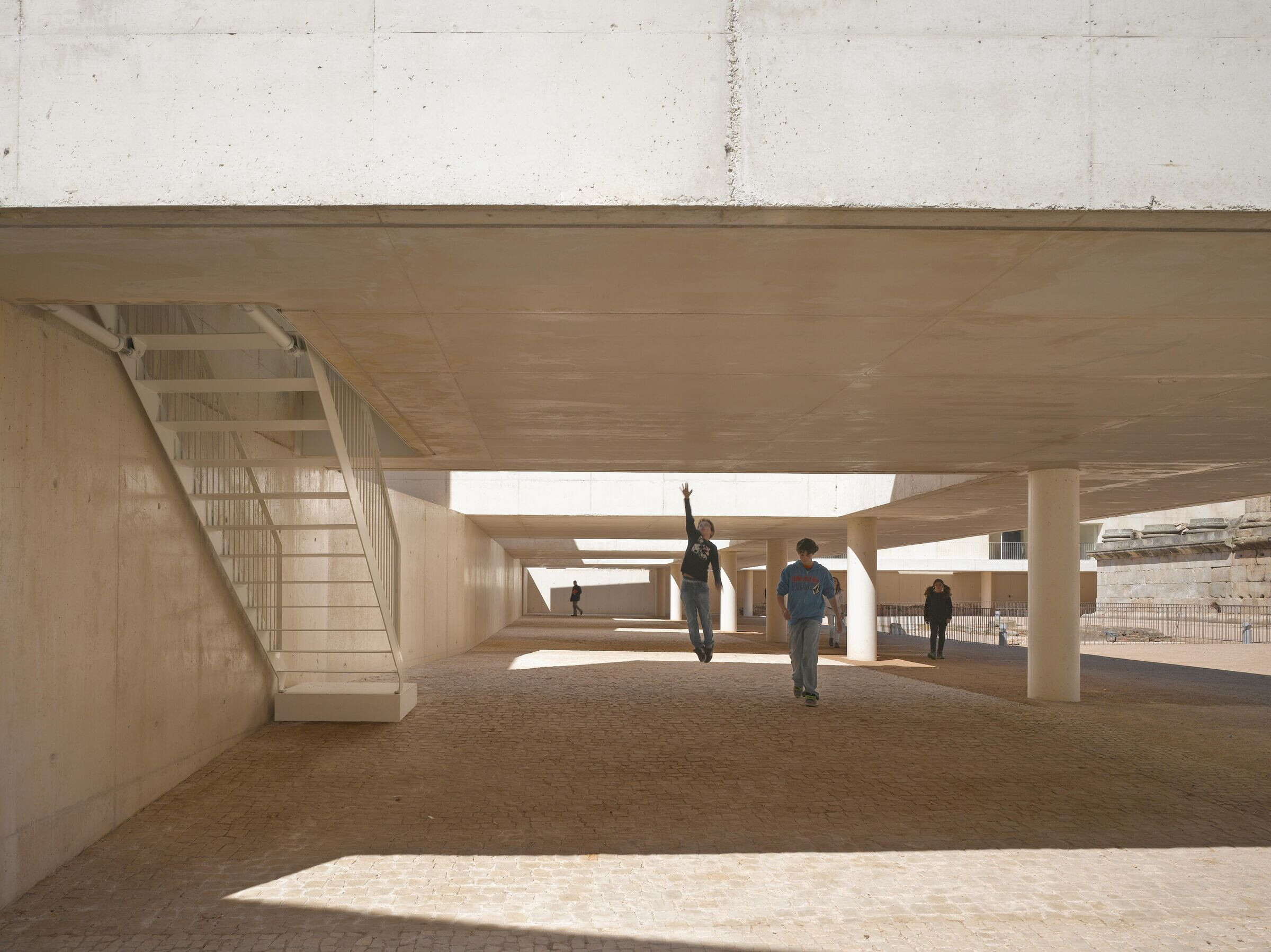 The perimeter structure is set on the edge of the site, away from the temple, to free up the largest possible volume. This restores the void that existed in the Roman period and respects the archaeological material that defines the sacred area, which is now part of the square.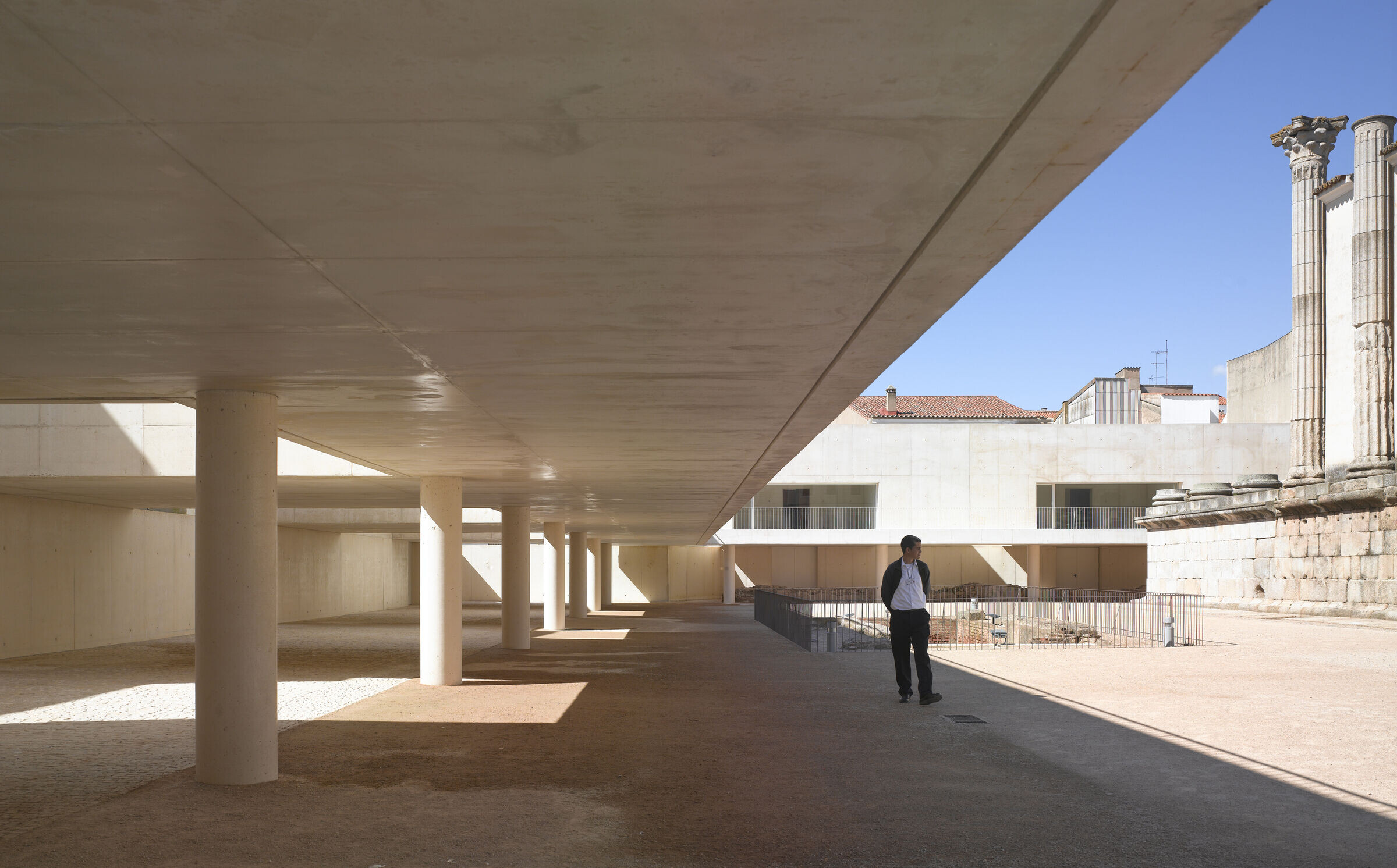 The project employs an L-shaped section, which results out of the interface between a platform and a vertical screen while stitching the boundary to the city. The platform is on a similar level to the temple podium, permitting a new relationship between visitors and the temple.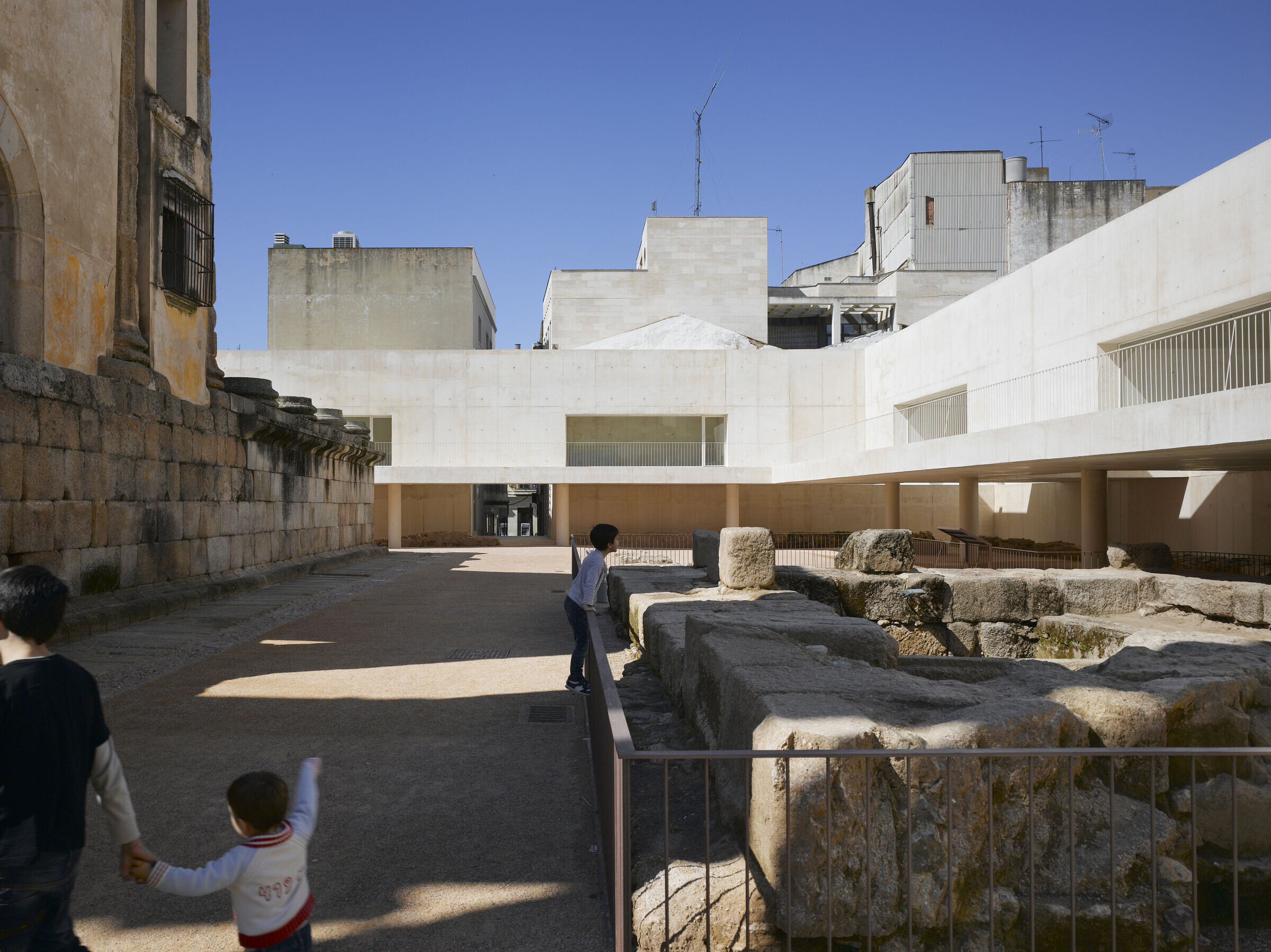 The structural screen frames and thus highlights the temple. This project is more than a building. It is a structure with the potential to generate a new layer of the city that can be filled with programme. At the same time, it casts a huge shadow on the square.