Ralph C. Wilson, Jr., is best known as the owner of the Buffalo Bills American football team. He earmarked a portion of his estate and the sale of his beloved football team to fund his namesake foundation. The Ralph C. Wilson Jr. Foundation (RCWJF) began operations in 2015 to continue his legacy — one of generosity and innovation, healthy risk-taking and collaboration, and an unshakable community focus.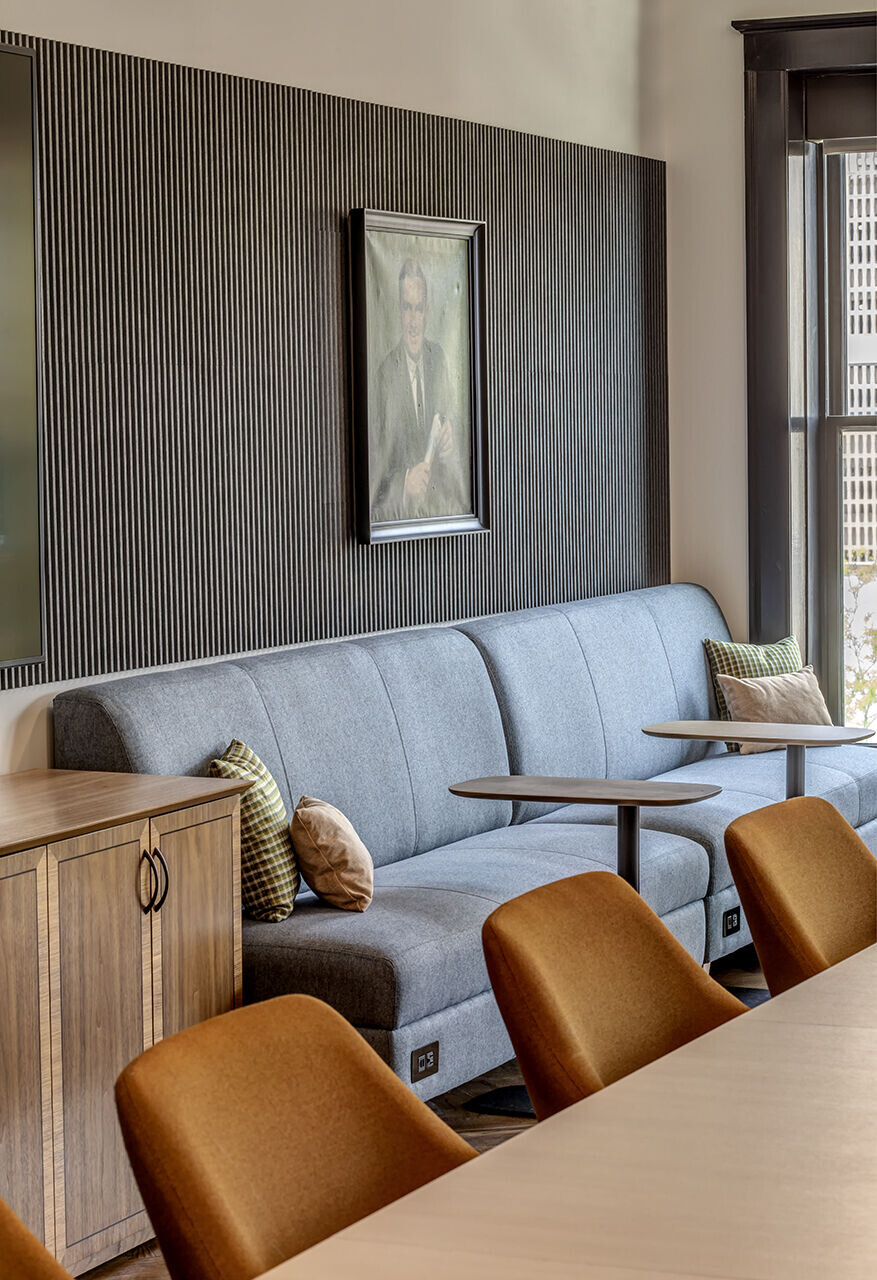 RCWJF launched with its offices on the second floor of a historic Detroit building erected in 1896. In 2017, landlord Midtown Detroit, Inc., and local architecture firm McIntosh Poris Associates renovated the building, adding apartments.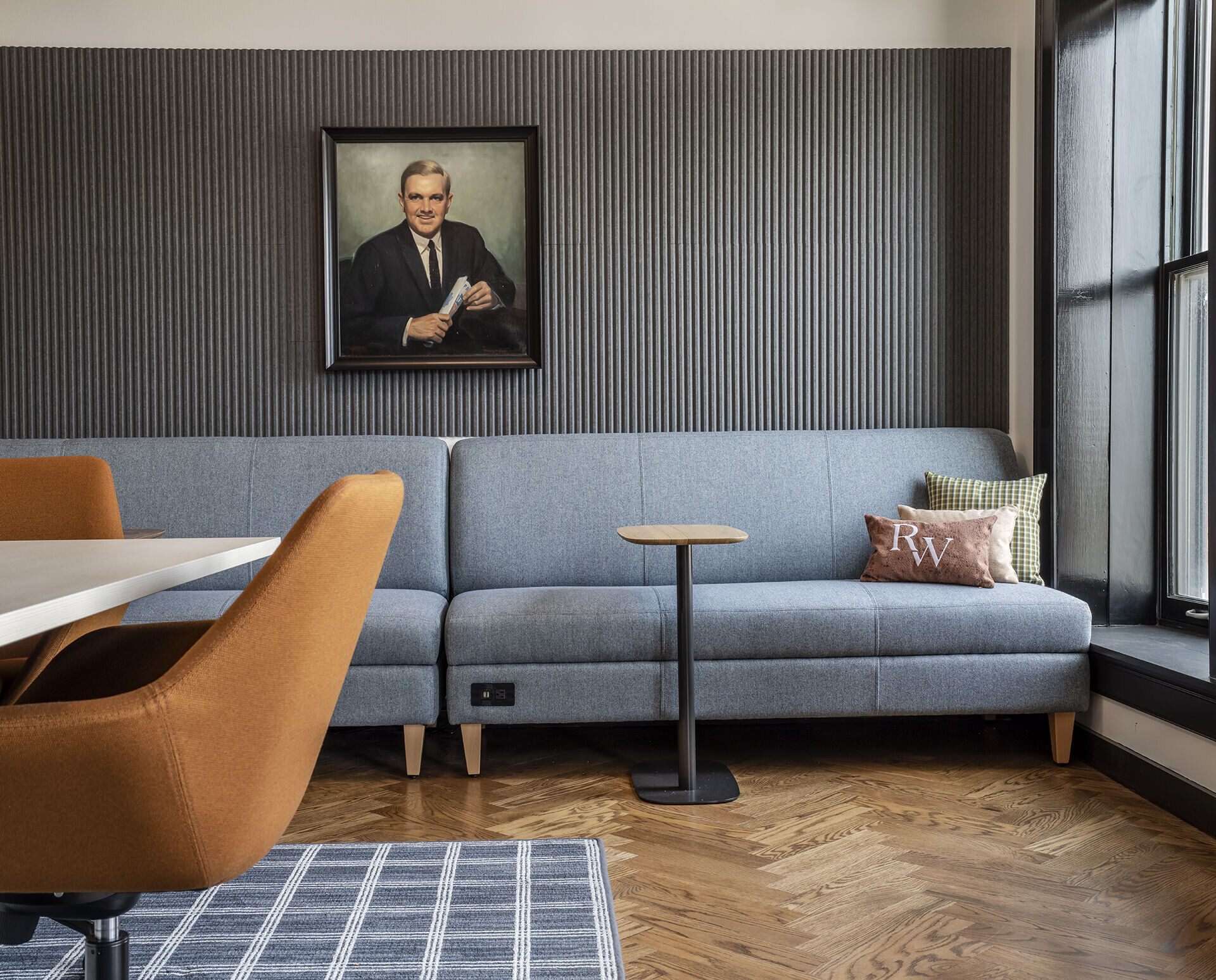 RCWJF outgrew its existing office space shortly after the building renovation. The foundation worked with building owners Midtown Detroit, Inc., and architects McIntosh Poris Associates to convert three of the third-floor apartments into additional office space. Programming here included three private offices, two meeting rooms, open office space, restrooms, and storage space.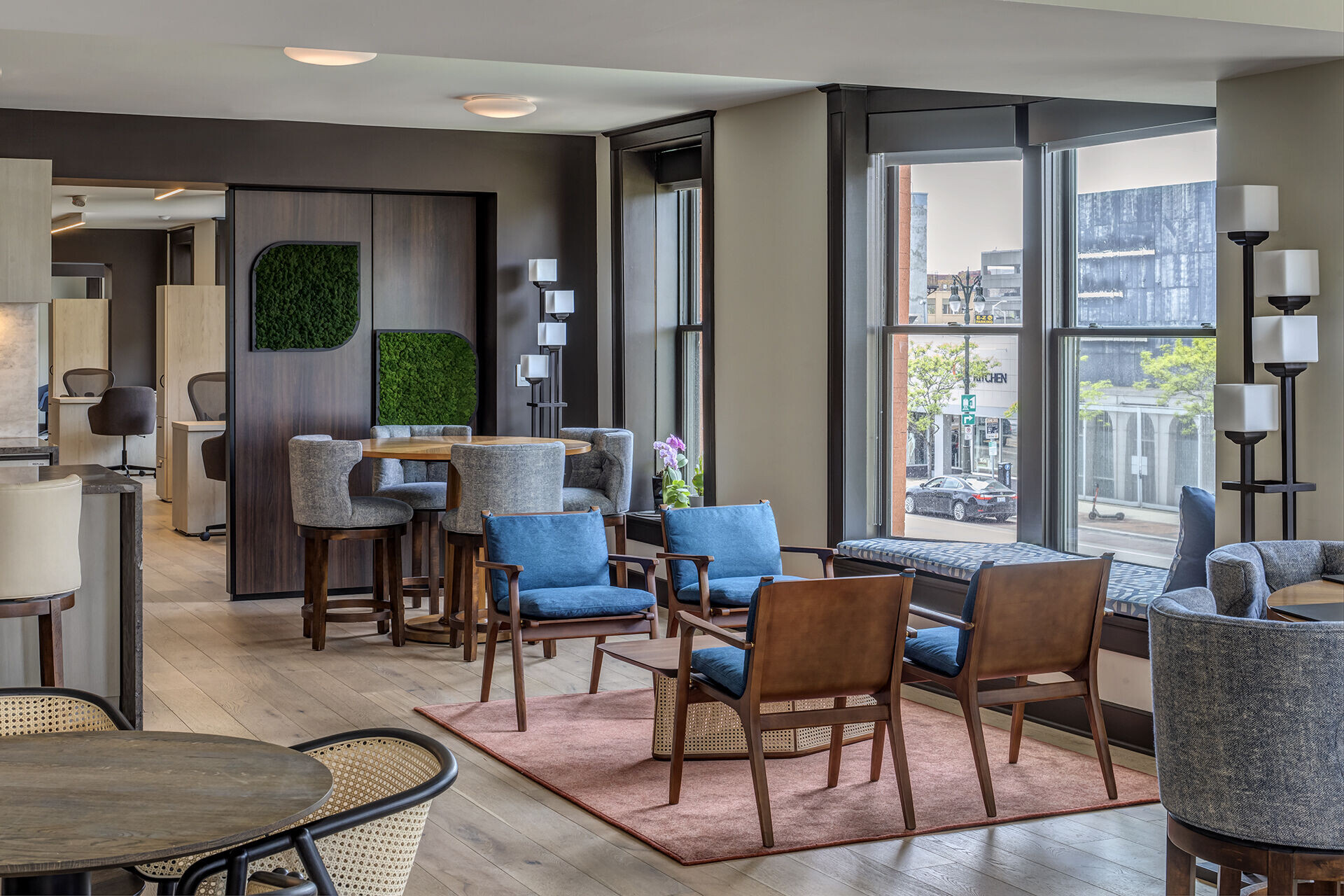 The foundation's existing second-floor office had a reception area, breakout space, and a meeting room. The office expansion project also included converting the second-floor conference room into shared office space. Other second-floor updates included new furniture and finishes for select communal and private spaces. Total office space is now 3,000 square feet.
Renovating a 100-year-old building can be challenging. Layers of history are uncovered during construction, requiring architects to quickly devise creative solutions to any unforeseen circumstances. Because McIntosh Poris designed the apartments for the building's previous refresh, the firm had an in-depth understanding of its history. This knowledge was invaluable for efficiently opening up three apartment units to function as flexible office and meeting space. Because RCWJF is a growing organization, McIntosh Poris incorporated demountable walls, anticipating future office re-configurability. Unobstructed natural light passes through glass office walls, and other walls include whiteboards for collaboration. Several existing elements, such as the previous apartment kitchenettes and restrooms, were repurposed as new office amenities, reducing construction waste.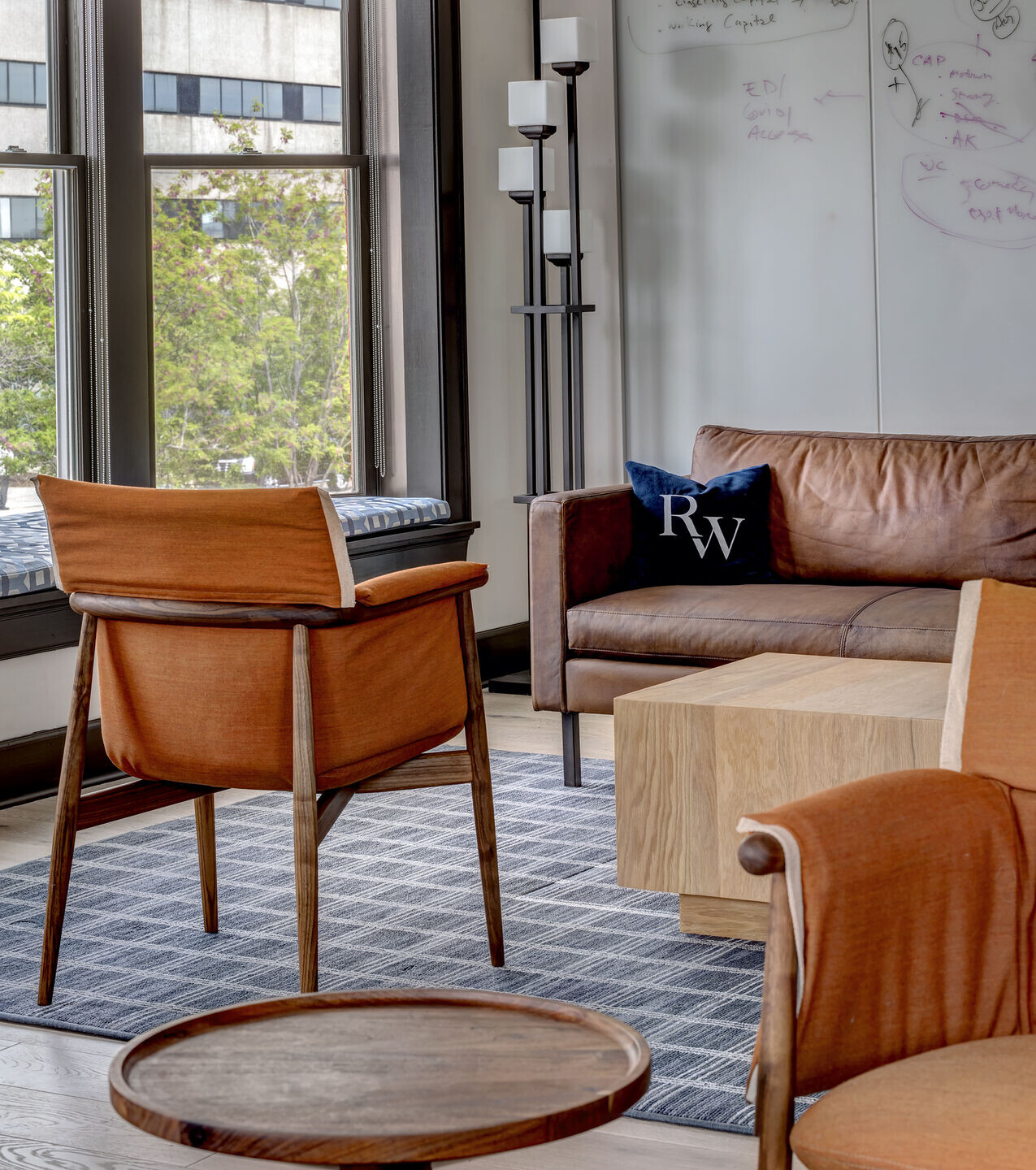 The second floor received new furnishings to make it more welcoming, better reflecting RCWJF as a company. Gathering spaces were revamped on the second floor to reflect the foundation's growth and changing needs. Less formal seating areas with mid-century furniture allow for spontaneous social interactions. The herringbone wood floor and historic window trim give subtle nods to the past, while providing a fresh framework for a modern work environment.
McIntosh Poris's approach to the project reflects the foundation's need for additional collaborative space in a historic context, helping RCWJF continue its mission — strengthening Southeast Michigan communities. The new offices also pay homage to Ralph C. Wilson, Jr., himself, with touches of elegance and simplicity.