The urban planning operation consists of the rehabilitation of a single-family house with two floors. It maintains the private gross area of ​​146m2 and 73m2 of implantation.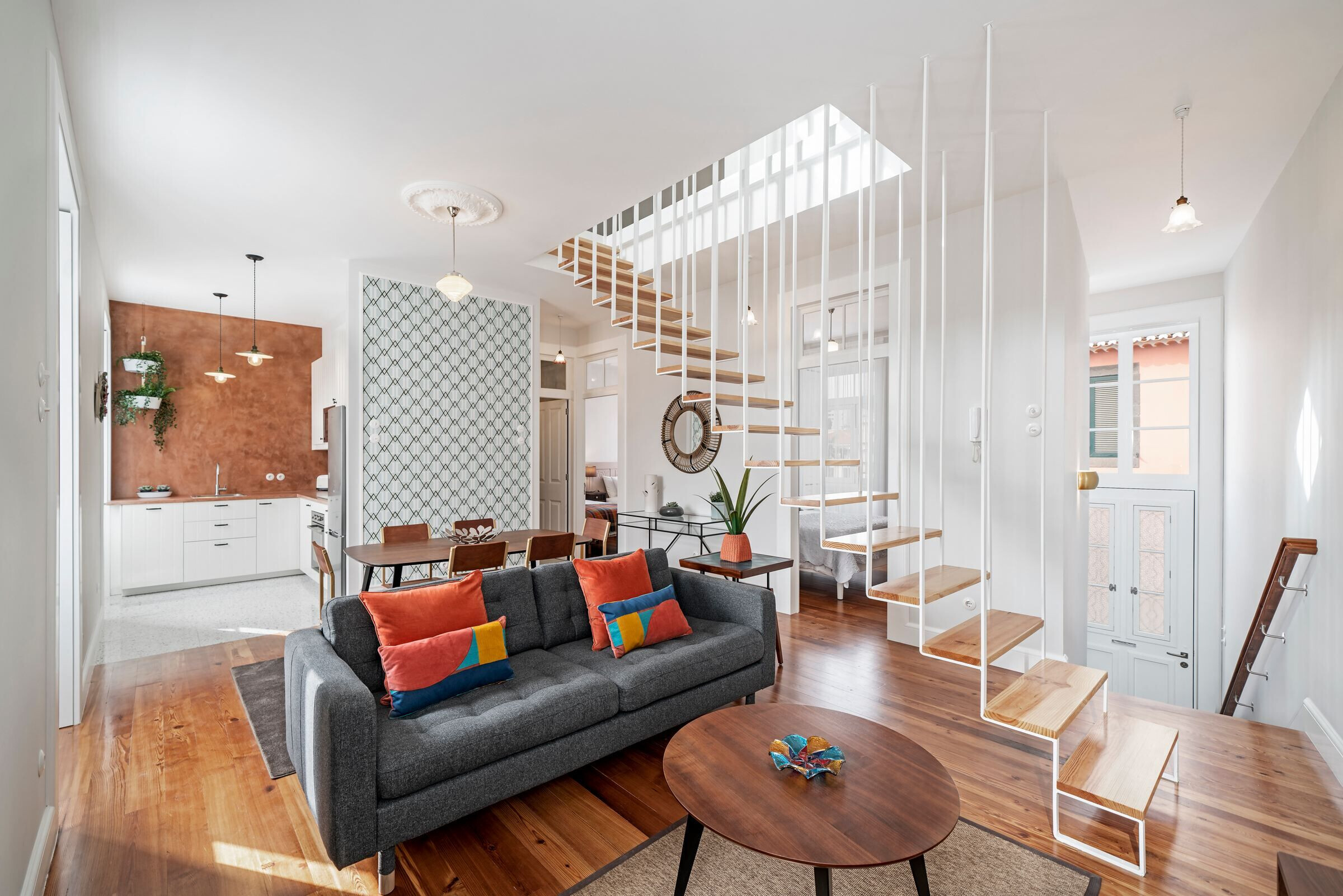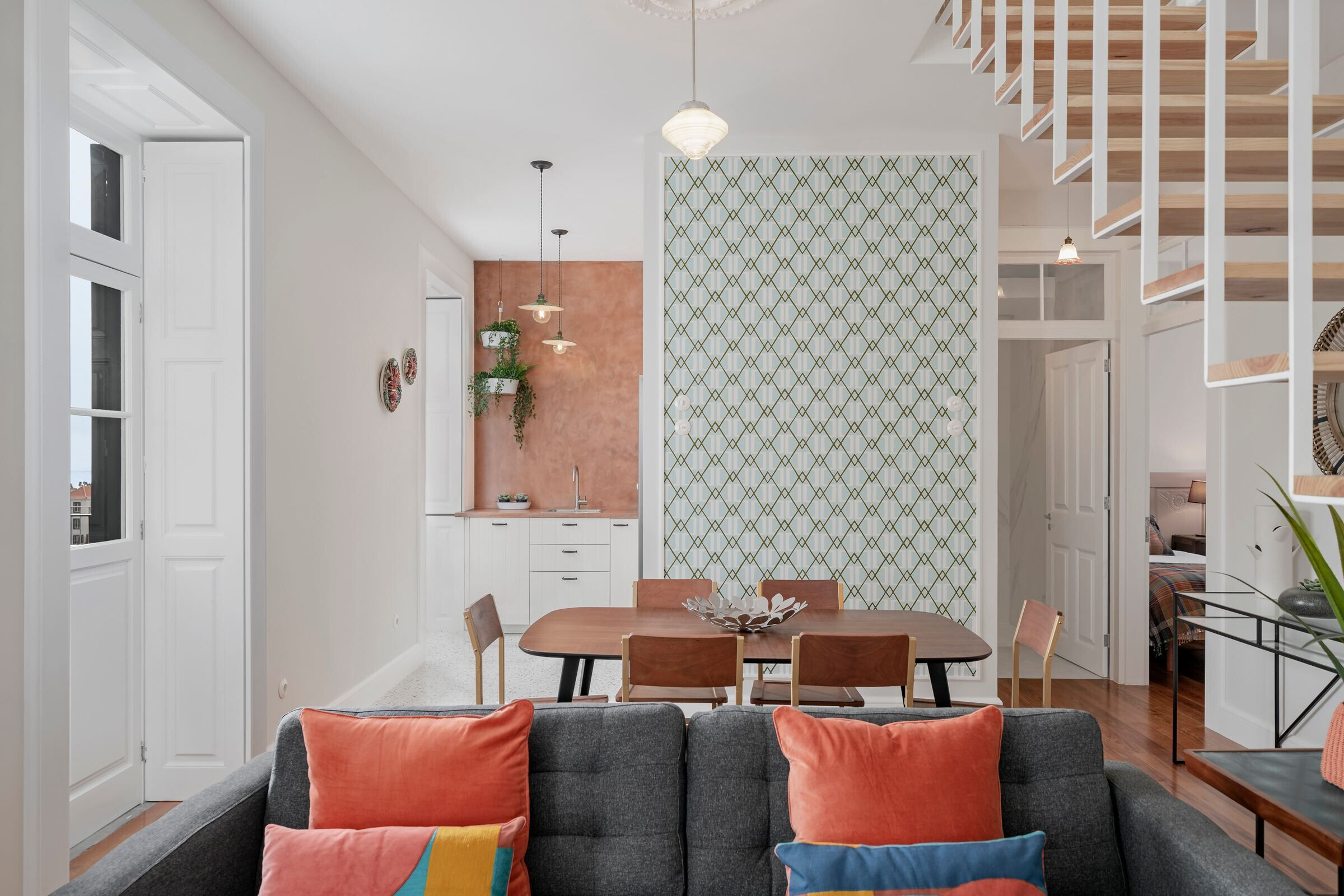 Its interior organization undergoes a significant change and is developed on two levels, providing a different typology on each floor. On the ground floor there is an apartment with one bedroom and an exterior patio and on the first floor a loft with two bedrooms.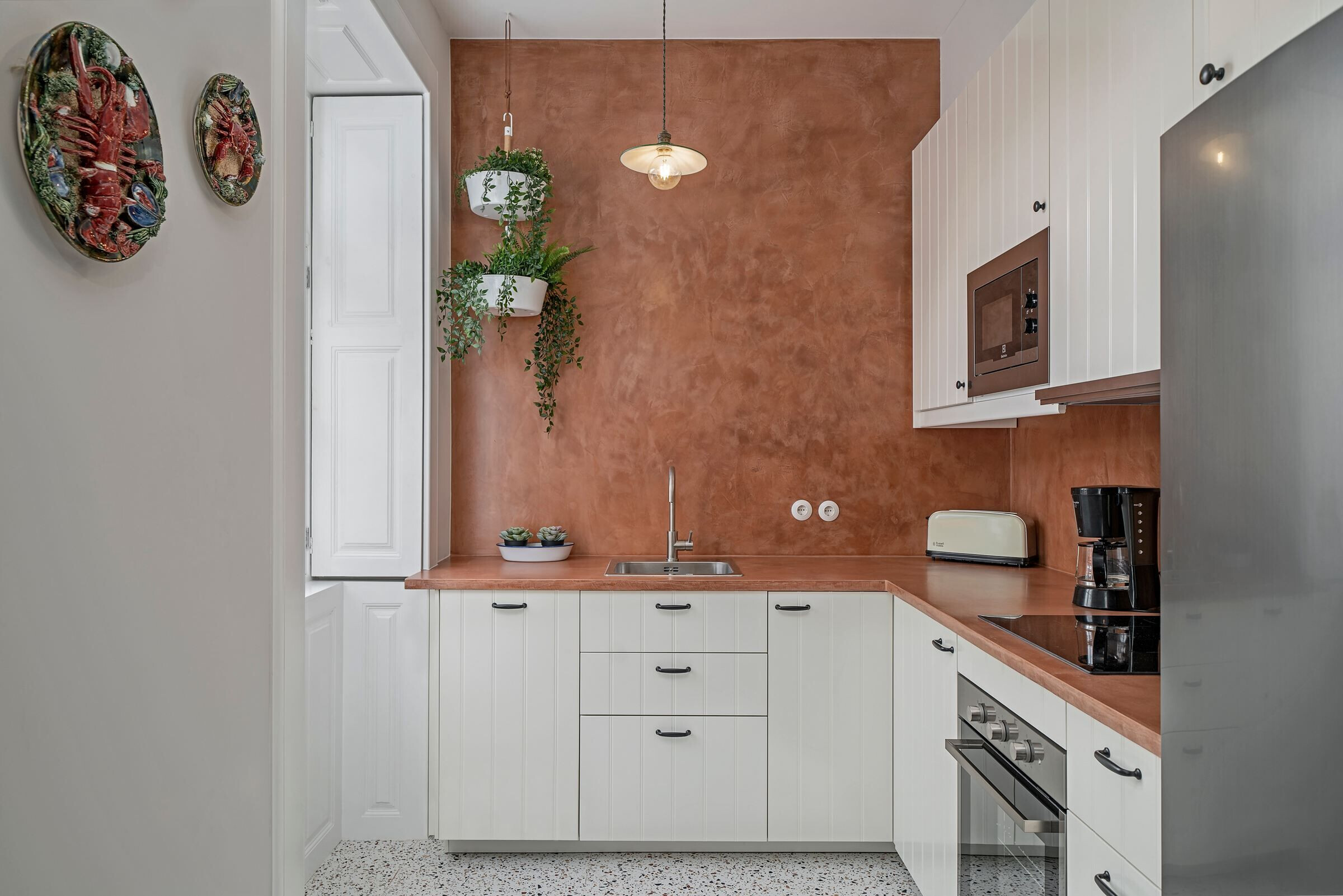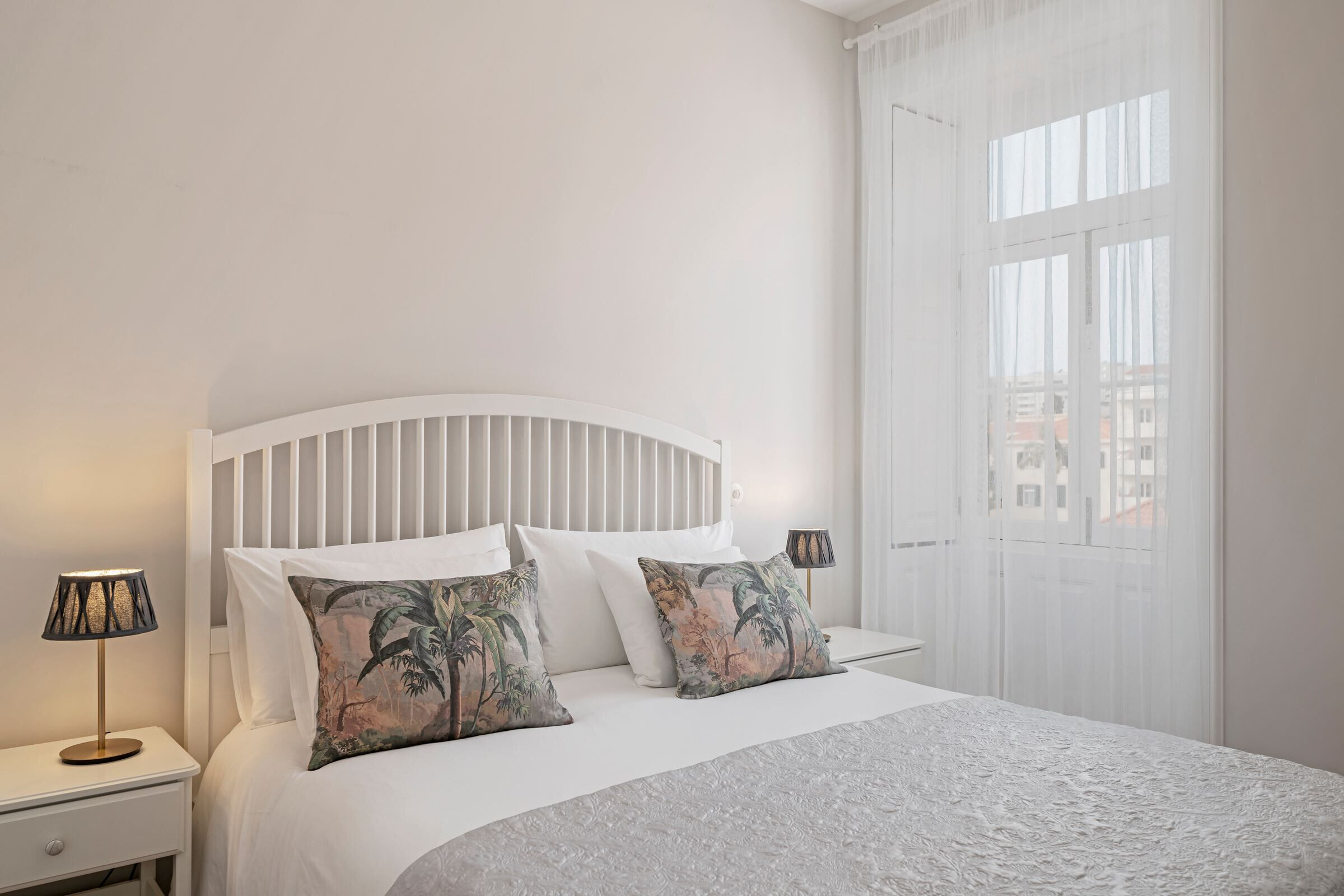 We tried to preserve the original traces of the existing building through the rehabilitation, refurbishment and conservation of the exterior walls, maintaining the structure of the facades, the shape of the roof and the number of floors, only modifying the existing interior divisions.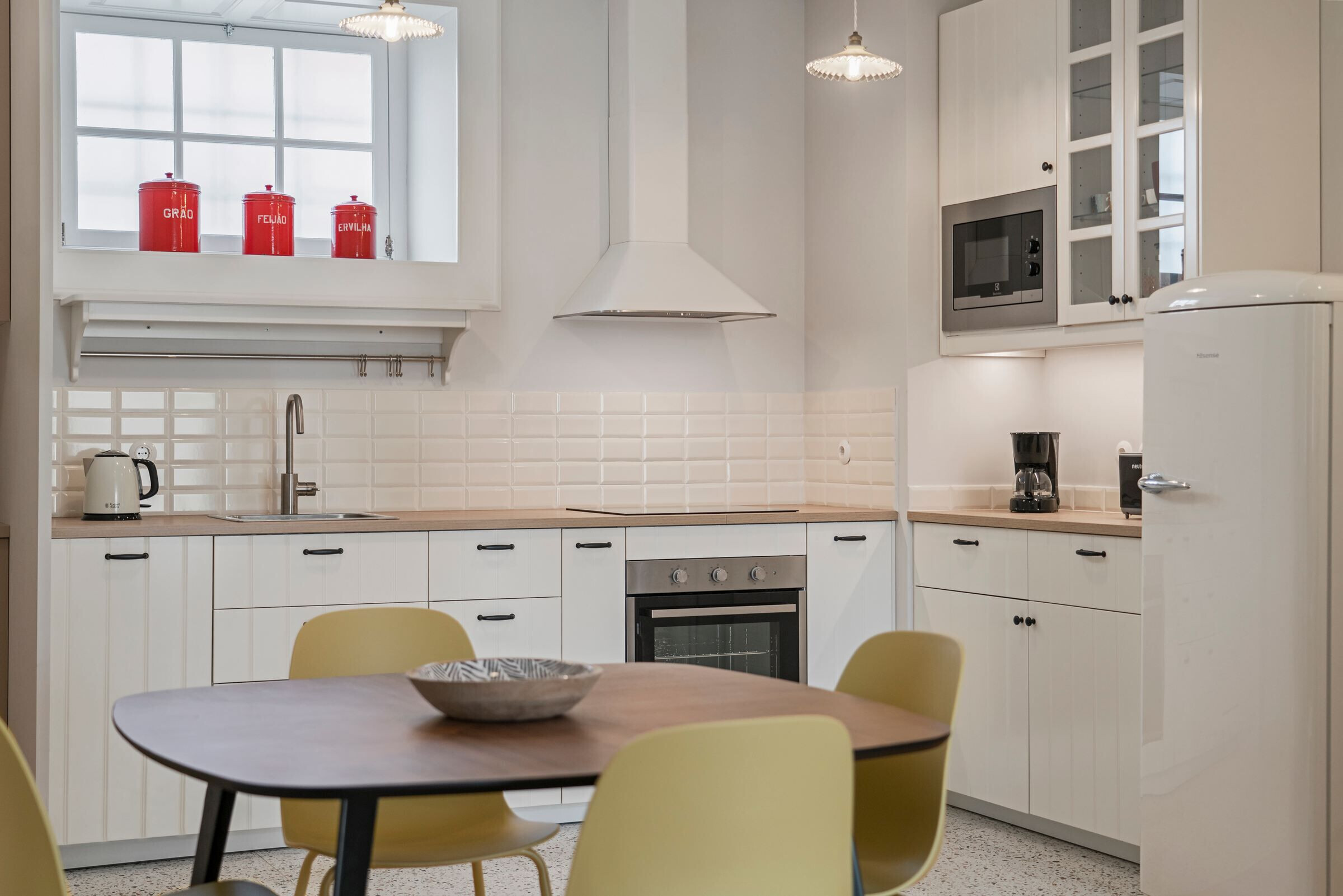 All interior walls and ceilings were built in plasterboard with insulation between the uprights. The existing wooden slab, as it is in an advanced state of degradation, was replaced by a lightened concrete structure.