PPI, a leading national insurance marketing organization with four decades of industry experience, was eager to modernize its offices nationwide and roll out a new design, beginning with its Vancouver location. They sought to update their 4,000-square-foot Vancouver office and create a welcoming, collaborative, and inspiring environment for internal staff, travelling staff, and drop-in advisors. The design strategy entailed creating an environment that fosters meaningful connections through a space that connects and inspires people. Through seamless design, meaningful connections were created in materials, lighting, and subtle way-finding elements.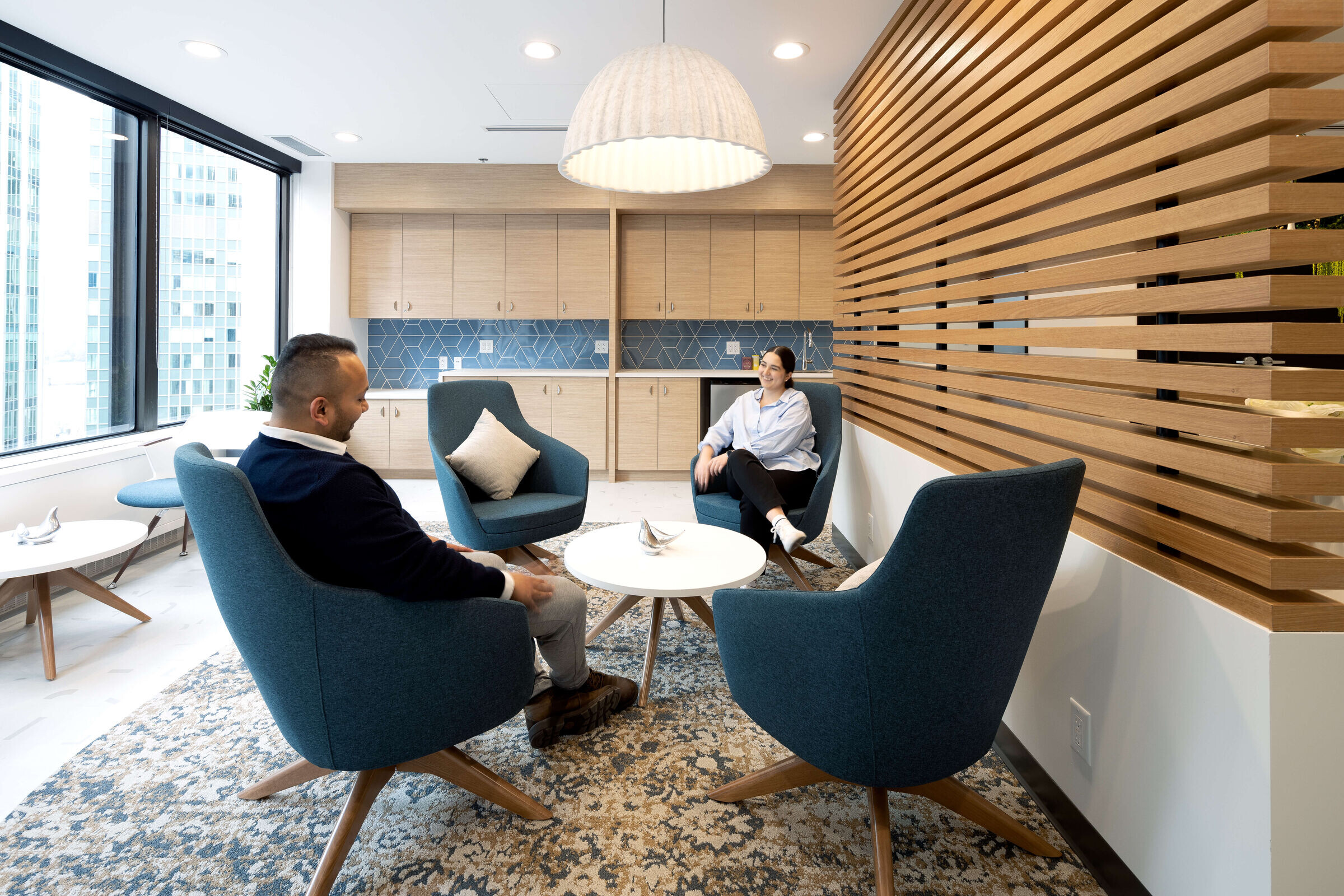 The floor plan exemplifies a forward-thinking, non-hierarchical office structure. The designers rearranged the offices and workstations so that collaborative workstations are on the exterior, giving all employees access to natural light. Furthermore, biophilic elements are introduced throughout the office to reduce stress and supply a soothing and relaxing environment. As a national company with offices across Canada, each location is subtly tailored to its respective region.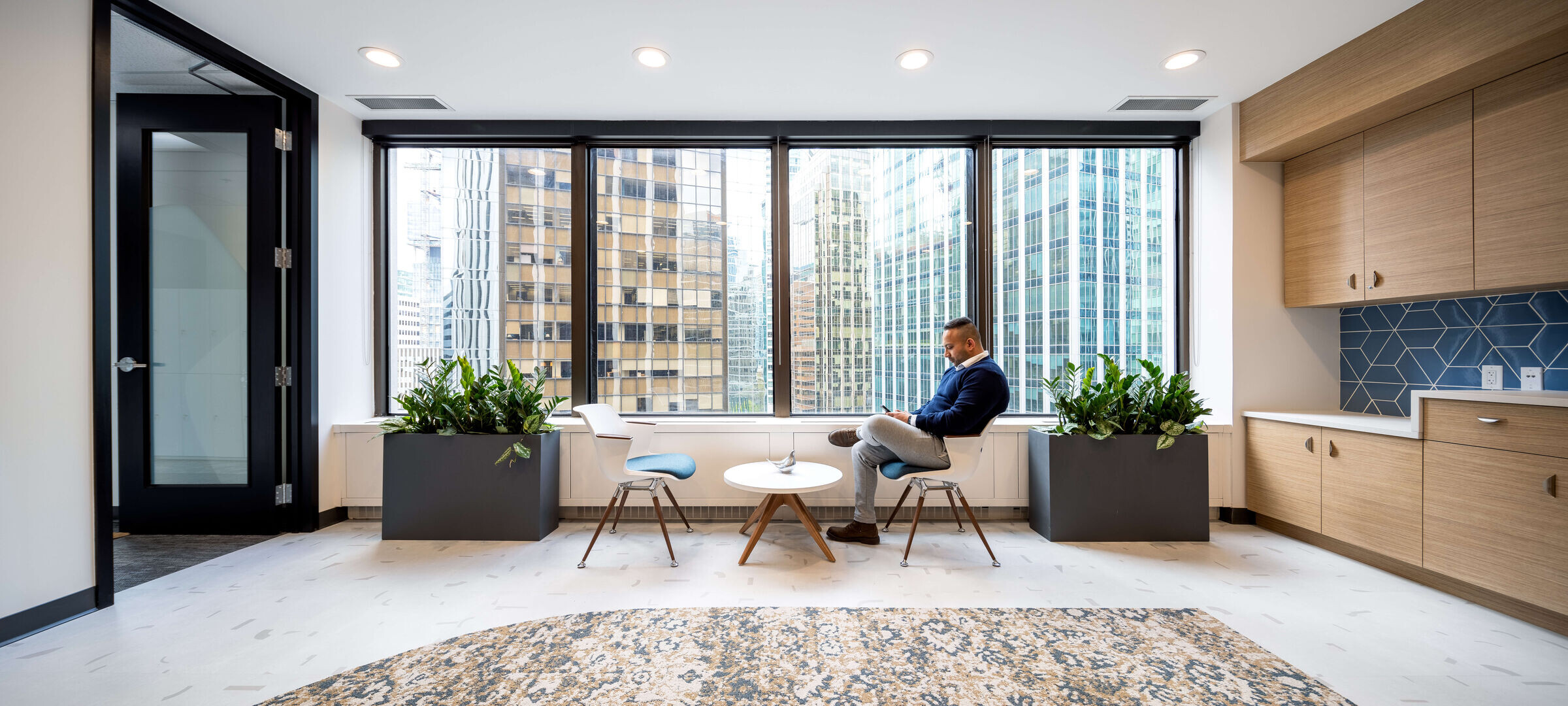 Designers decided to distinguish the offices by including native plants from the office's location. Because this office is in Vancouver, designers incorporated ferns and other localized plants found in British Columbia. Above the reception desk, you will notice suspended lighting with preserved plants, and a lush biophilic wall leads you to the lunchroom and collaboration spaces. The completed project perfectly illustrates how a reimagined office created with seamless design can foster meaningful connections.