Beautiful project by Filip Deslee & Keith Baert from Loft4C interior architects.
Portapivot delivered the hardware for the 360° pivot walls between living area and home office and also other pivot and fixed partitions hardware between hall and bathroom.
Our distinctive #pivotingroomdividers have the ability to completely transform a space... Not just by giving it a cool and modern edge, but also by offering a modular way to open up space and letting in more light.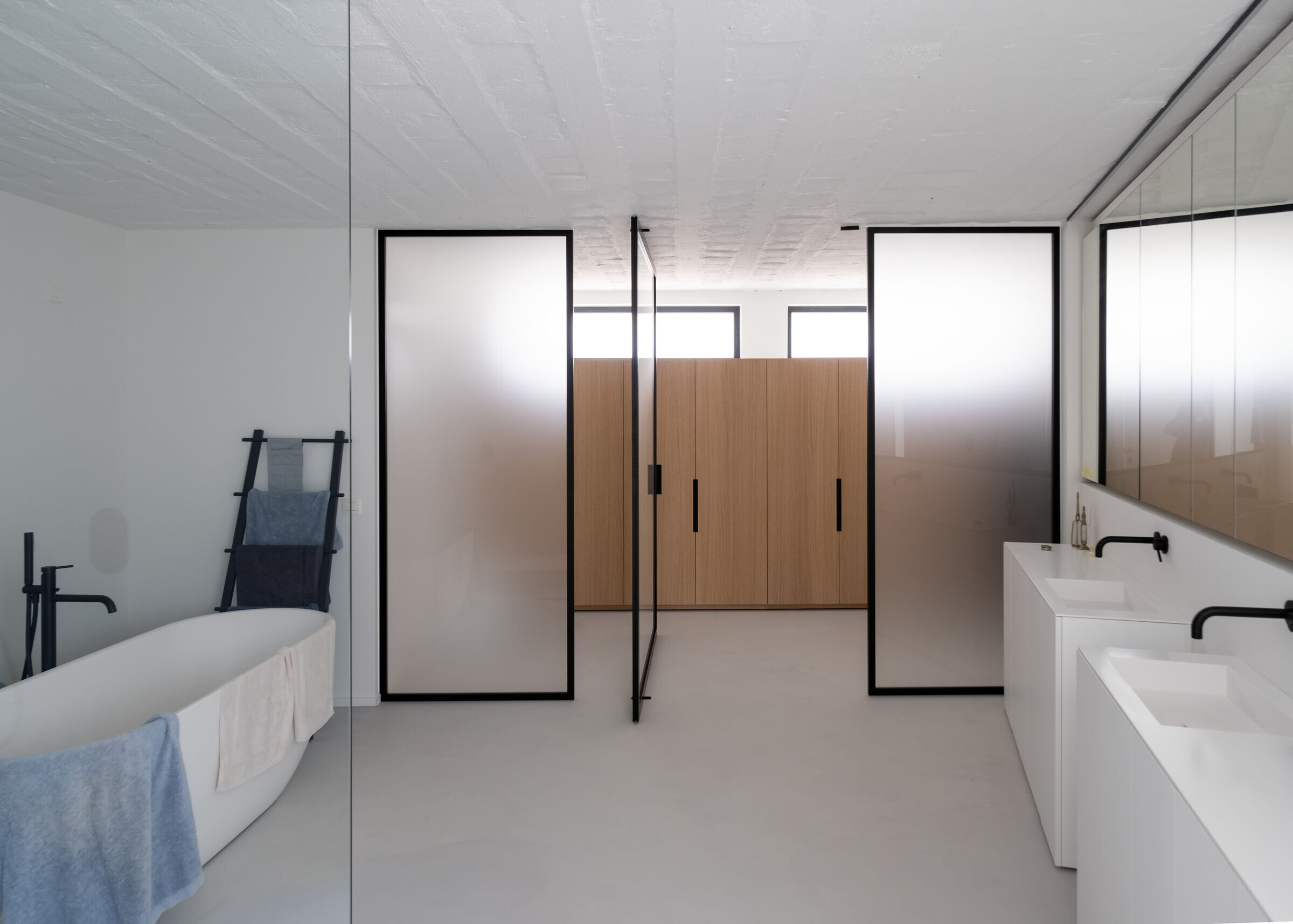 The invisible pivot hinge is fully integrated inside the aluminium frame! The door is installed in a completely finished door opening and the pivot hinge is mounted on top of the floor and ceiling, without the need for any built-in fixtures.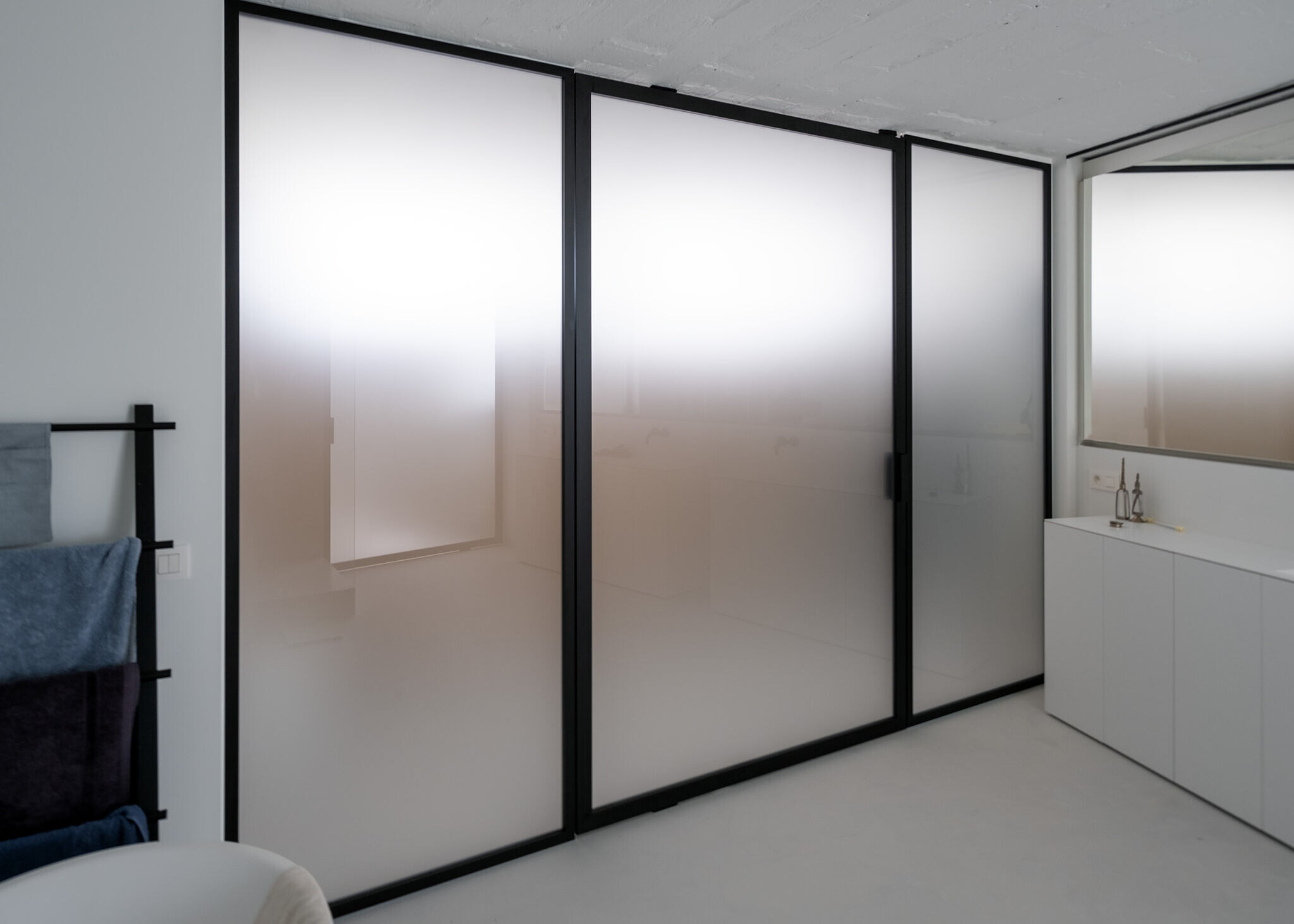 Due to clever engineering, even a toddler can open doors that weigh up to 150 kg!
Discover more on: https://www.portapivot.com