Berlin design studio T3 brings its signature approach to the Parisian restaurant scene with the opening of Persil. Embracing the raw textures of the existing space the design integrates contemporary, playful elements that are as fresh and flavourful as the dishes served.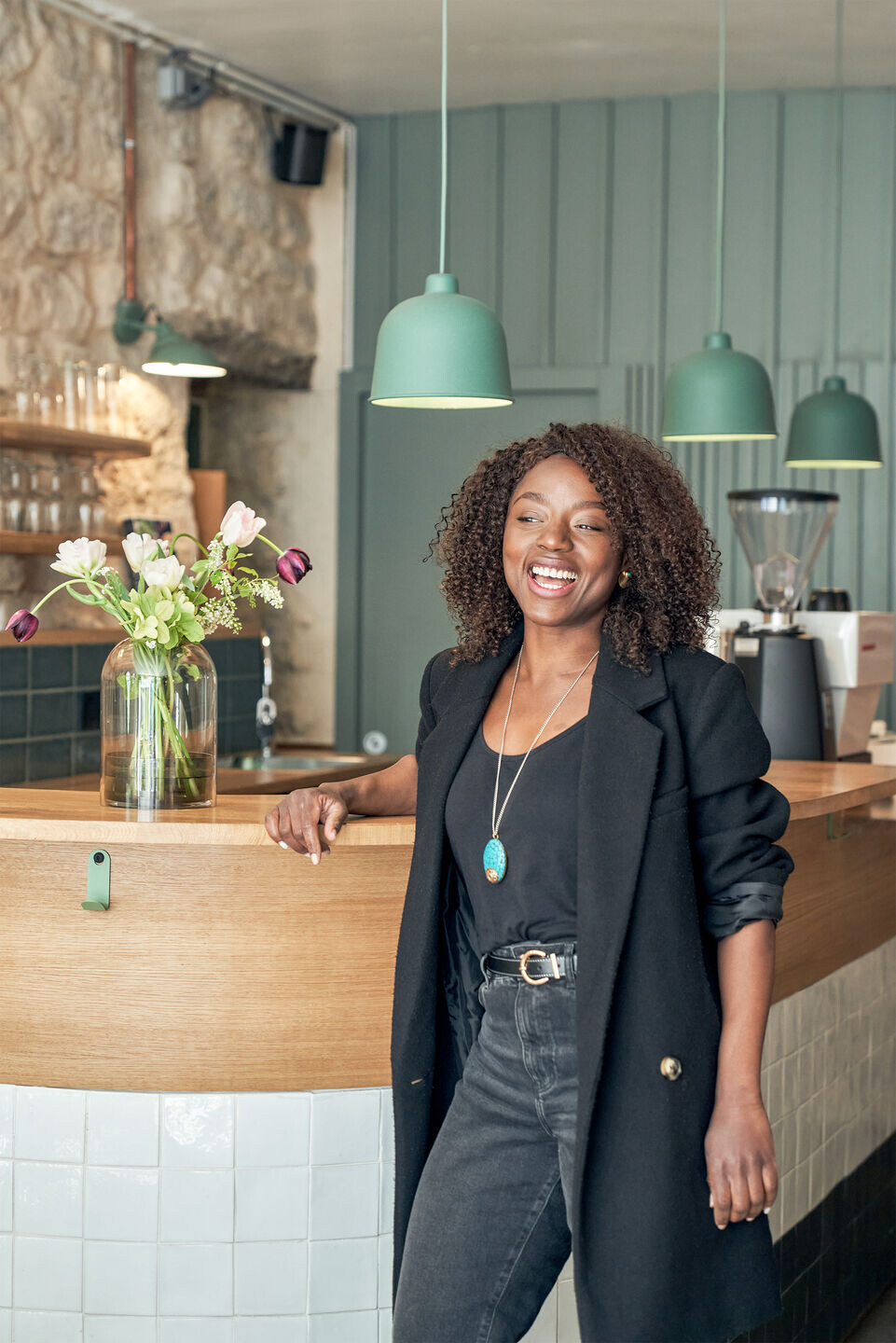 Situated in the heart of the urban cultural scene of Paris' 11th arrondissement, the pescatarian restaurant embodies the rich diversity that has shaped the city. Restaurateur/chef (and trip-hop/ soul singer) Kumpi Lo weaves a culinary narrative fused by her Congolese heritage and a love affair with French cuisine.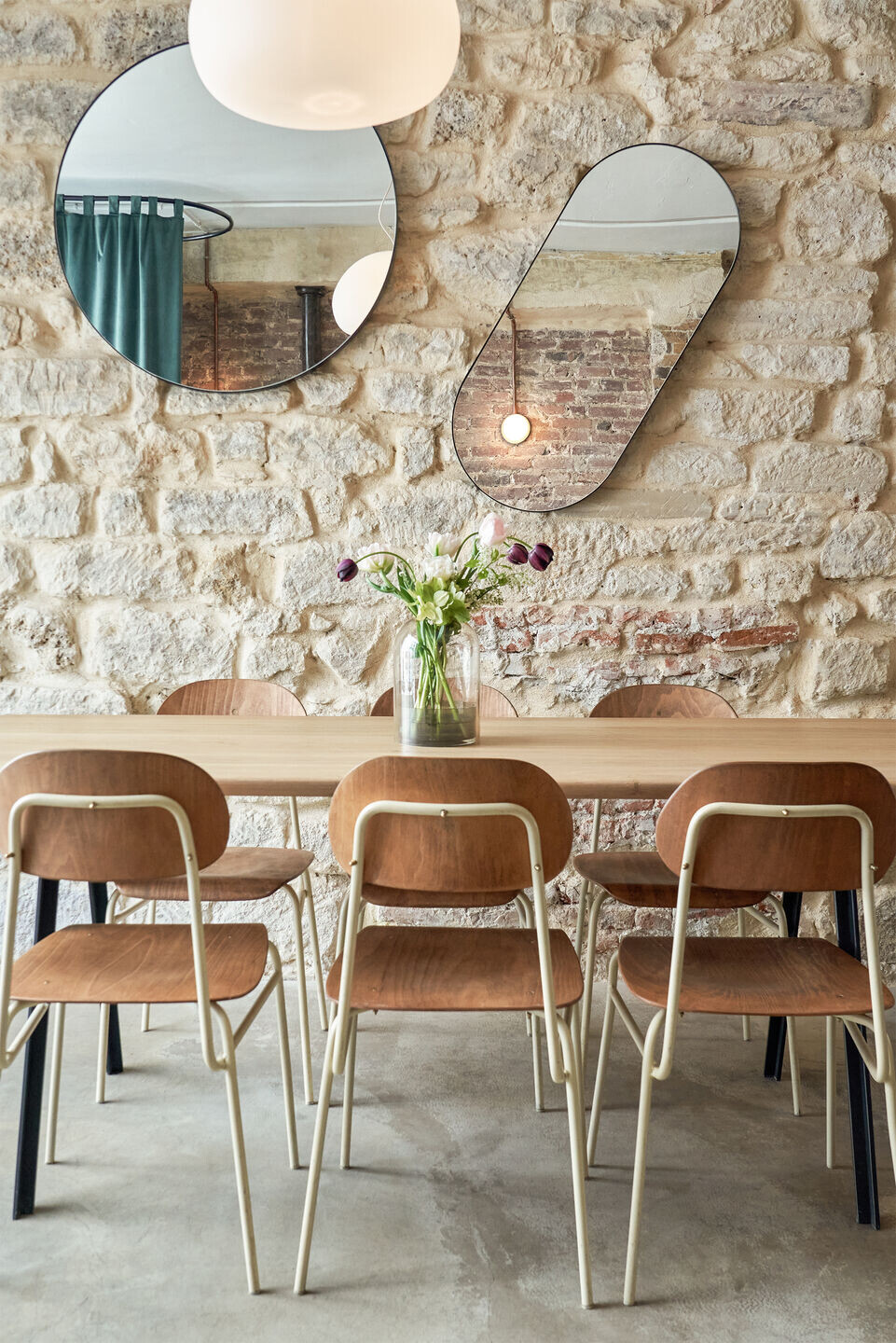 The collaboration between Lo and T3 began with Lo's desire to bring Berlin's casual dining vibe to a conventional Paris landscape. The spirit of free expression and inclusivity characteristic of Berlin's vitality are integrated into the sensory experience of Persil's petit quarters. The interior layers elements of the classic French Brasserie with a youthful playfulness that embodies the evolving Parisian identity.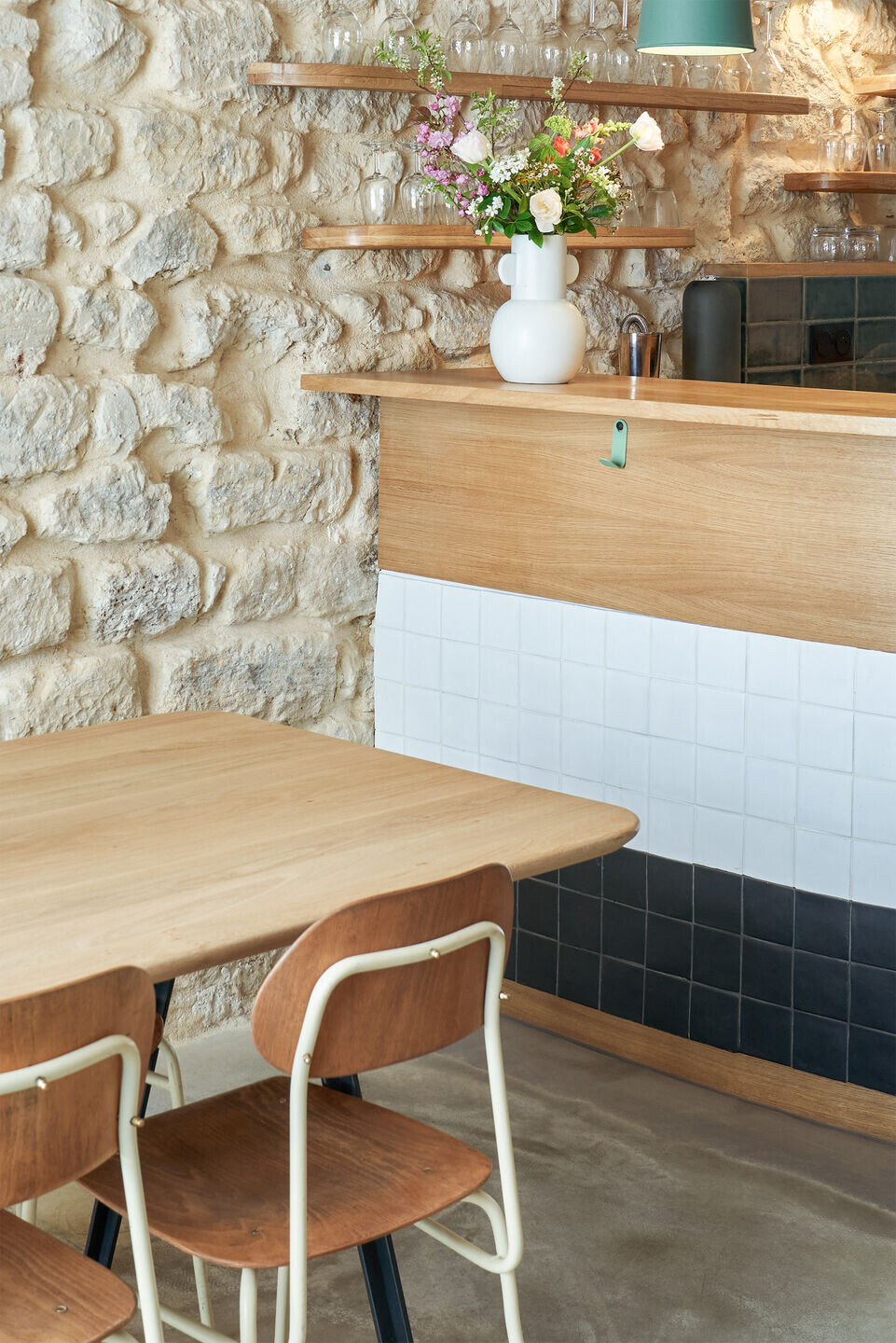 It is a métier of T3 studio to design custom furniture elements to fulfil the unique requirements of a space. For Persil, the marble tables (a classic Parisian staple) designed by the Berlin studio and built by local mobilier Adrian Ducerf are given new vibrancy with a laser-cut metal base that shapes light and shadow. A custom communal wood table with vintage chairs sourced from Berlin, and surrounding velvet drapes, add softness to balance the stone walls.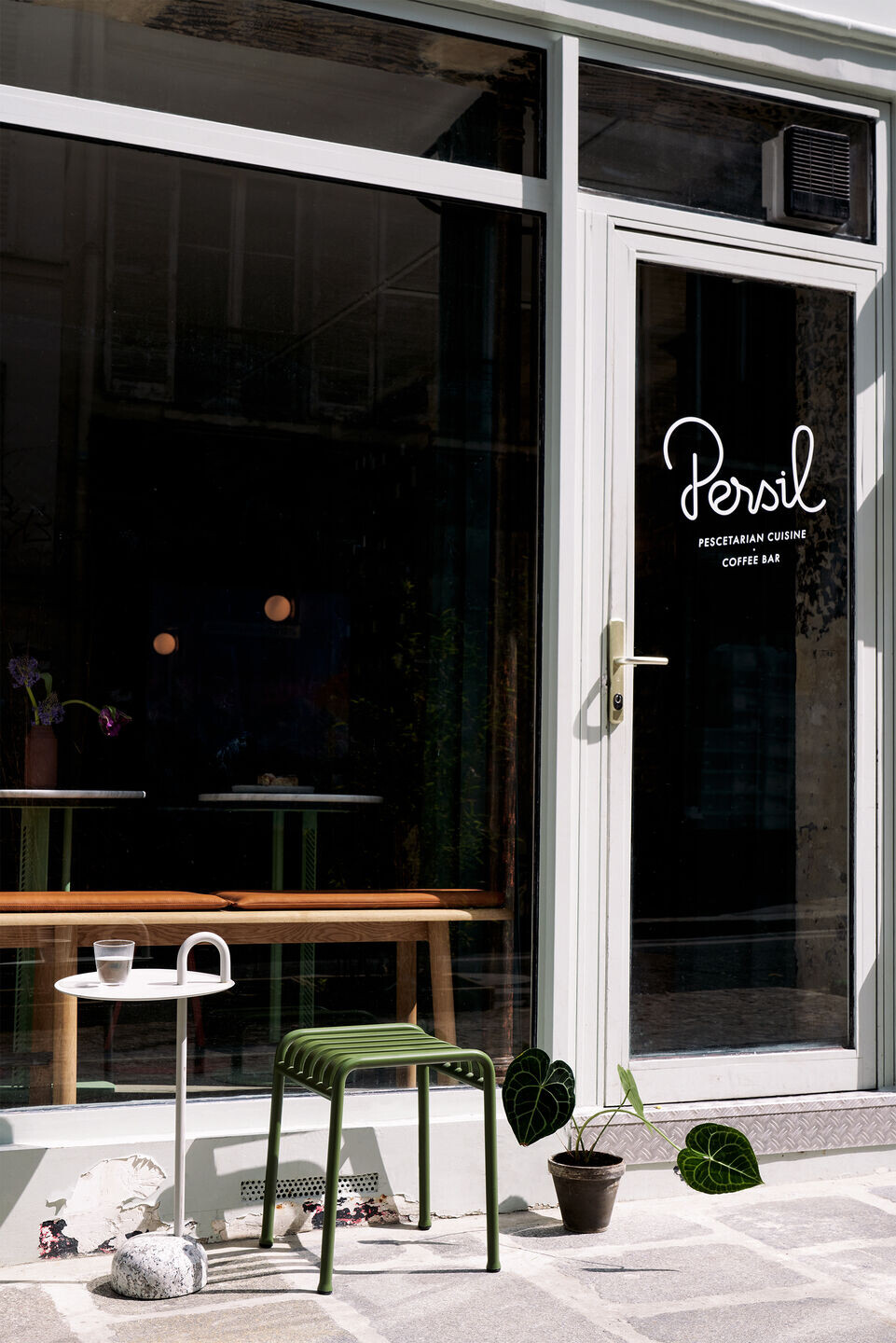 The heart of the restaurant is the ceramic-lined, oak bar designed by T3. Vertical timber detailing, awash in soothing green, creates a feature wall to the rear of the bar while concealing much-needed storage. Additional seating nooks with a Bohemian flavour provide a relaxed atmosphere in the spirit of artistic exchange. It's all about comfort and T3's design for Persil achieves just that.