A shop draws stares of passersby and changes its expression in response to human motion. This shop is located near Osaka station and surrounded by various commercial buildings. As the shop area is next to full-height windows, it is open to the stream of pedestrians from all directions. PAPABUBBLE is a chain of art-candy stores which was originally founded in Barcelona in 2002. It produces candy in a traditional artisanal process and entertains people by showing this candy making process in their shops in 18 countries around the world.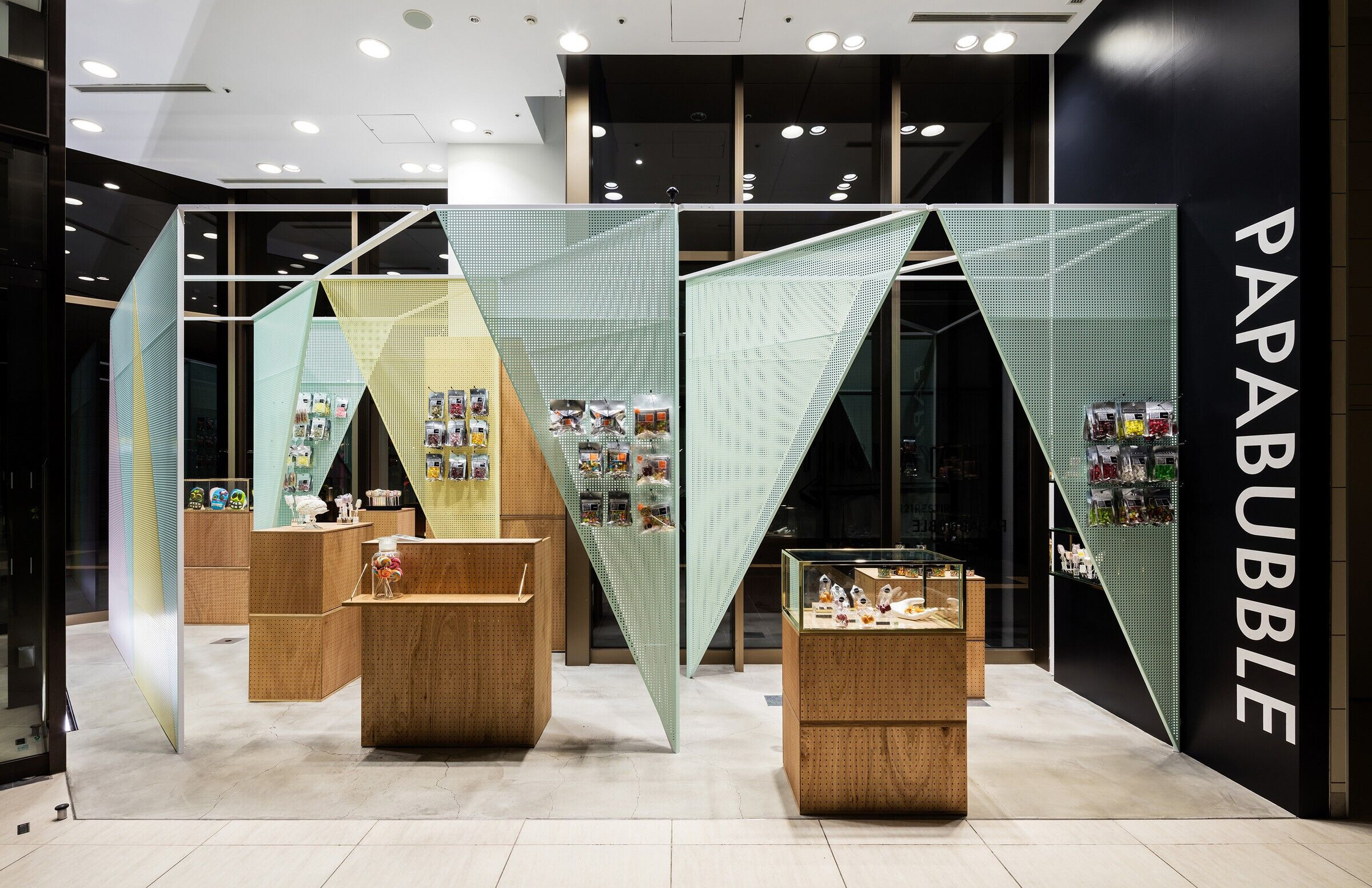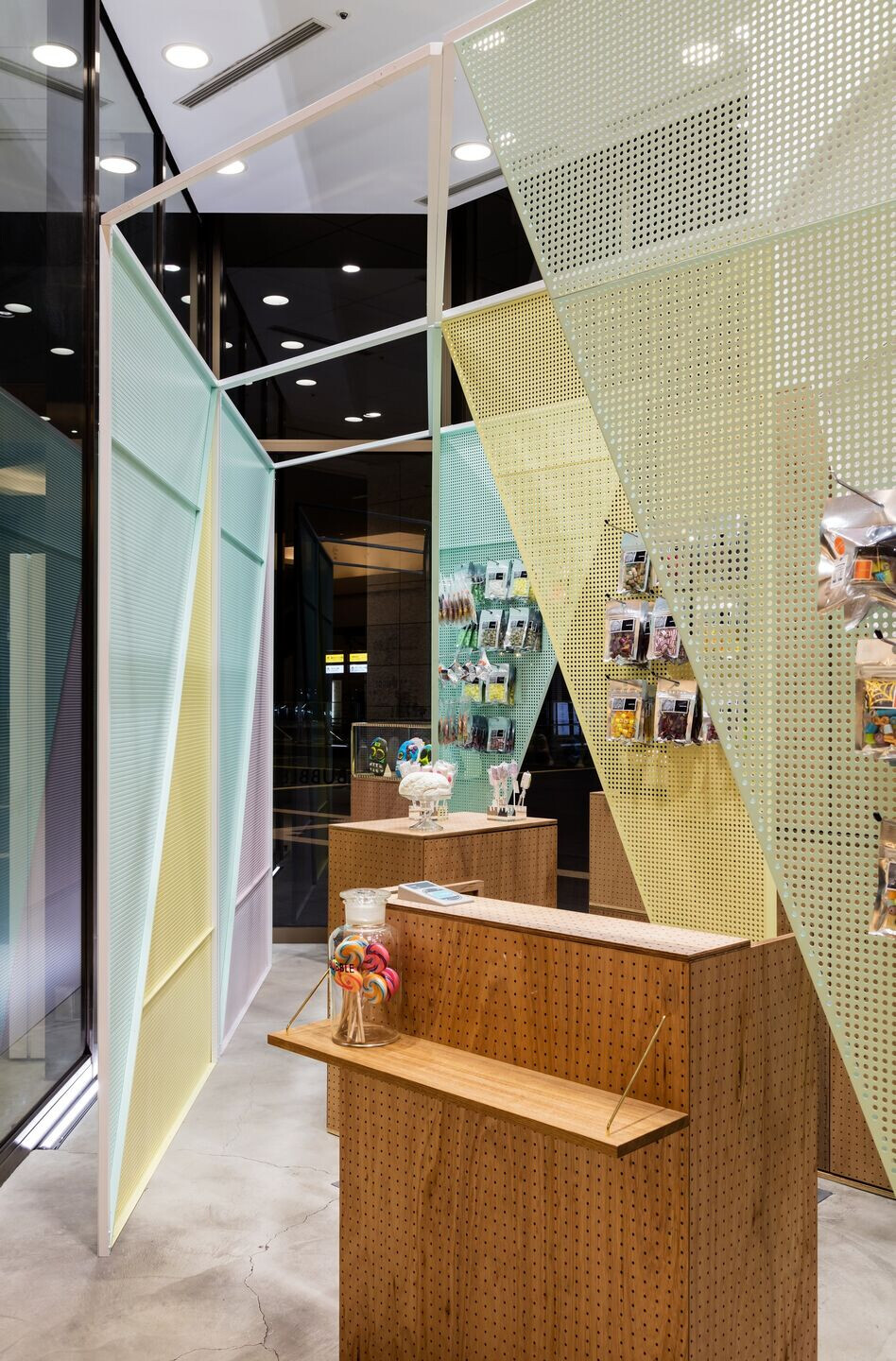 We designed this shop inspired by the handmade process and the unique texture of candy melting in the mouth. Square tubes made of punching metal are piled up diagonally and cut along the outline of the shop area. They offer both shelves to put candy bins and walls to hang candy bags at the same time. Punching metal was adopted to realize an easy hanging system and to represent the candy texture. One of the shop signs is made of rubber strings which are interwoven with a cross-stitch in the metal, this way taking the advantage of the punching metal. Production of the tubes had been done in the factory. We just needed to assemble them at the construction site. This method worked out well and resulted in a very limited construction content and period.
The layer of colors and the moire pattern effect of punching metal give various expressions to the shop depending on the viewing direction. Our intention for this shop was to attract and entertain people by its ever-changing appearance.