They were looking for a flat with only one premise: a terrace. Something difficult in the heart of Valencia, the other premise. The aim is to make life as pleasant and comfortable as possible. It is easy with a terrace full of blue sky in the city of light. In addition, a challenge: to turn a 150m2 flat into a palace.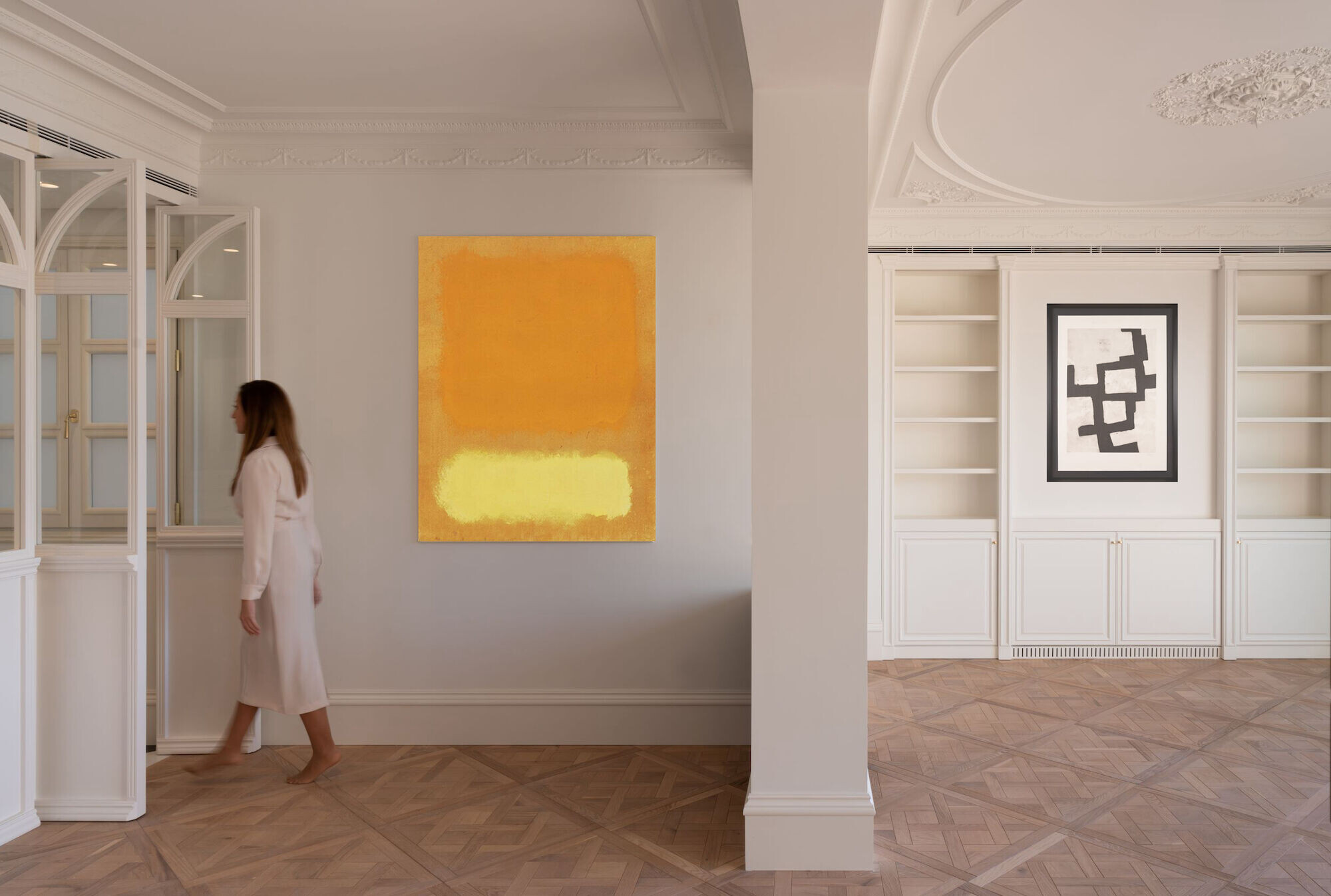 Following the advice of the old moderns, we organised the house in two parts; night area towards the quieter inner courtyard and day area towards the terrace to live it a lot and well. We are looking for a very familiar house. All the rooms; living room, dining room, kitchen, hall, office, are interconnected. All the rooms are connected to each other. All the rooms enjoy the terrace. A vertical canvas is proposed at the entrance, to give some privacy and to organise the circulations. This does not reach the ceiling, in order to conserve the original mouldings and thus preserve the imprint of time, the original structure of the house on the ceilings.
The proposal is for a uniqueness of materials to achieve a haven of peace. Against this backdrop, the ornamentation will turn the house into a palace, with mouldings, squares, gilding and mirrors.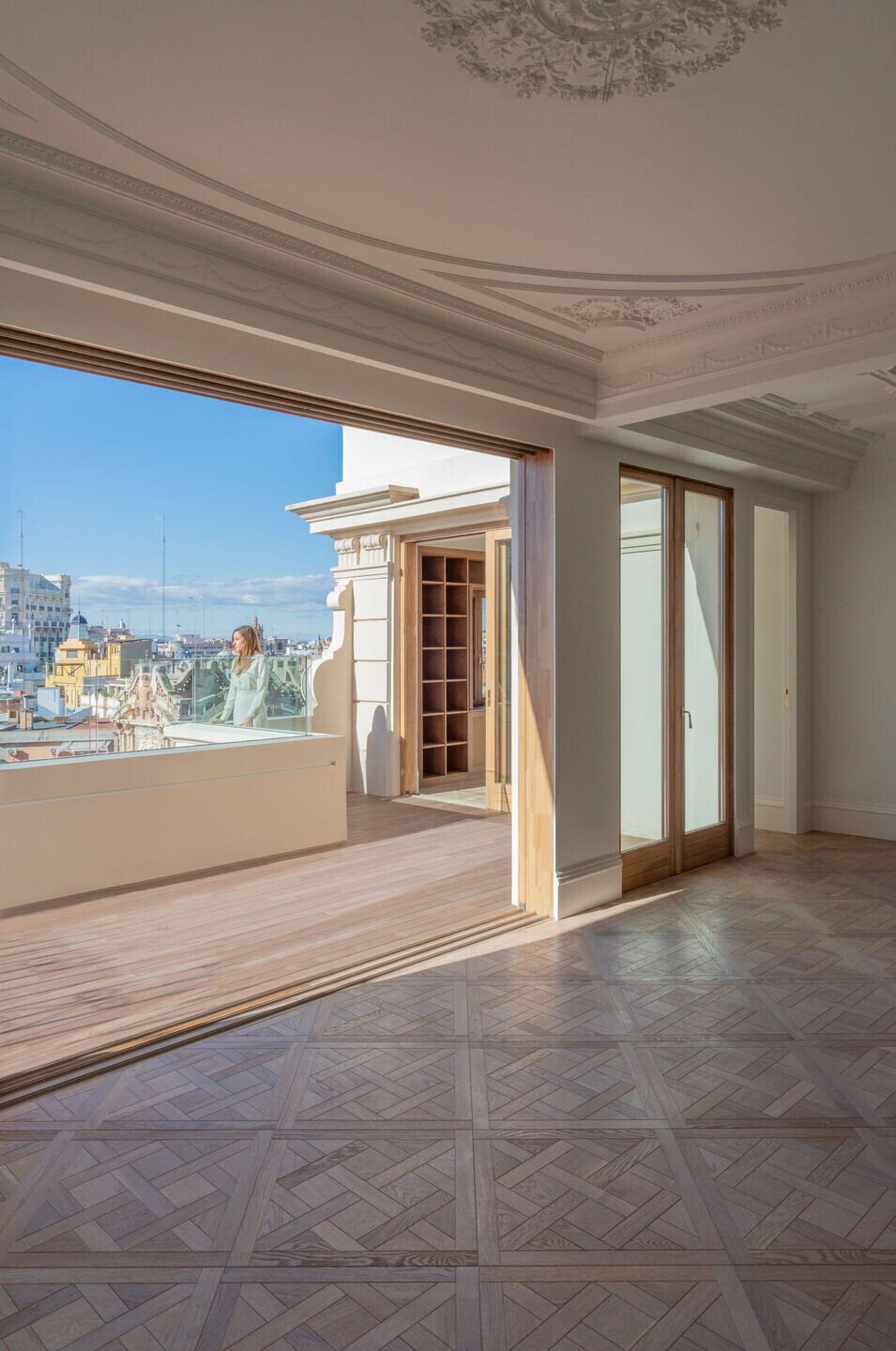 Adolf, an attempt was made! An avant-garde, clean and unfashionable house was attempted. But more important than ideas are people. Architecture is and always will be for life. "I only write for men with a modern sensibility. For those who are grateful to the order of the world for living in the present and not in past centuries...Admire the beautiful ashtray! A large glass cup mounted in silver. Inside there is water in order to extinguish immediately the cigar butts that have been left burning. The silver frame has recesses in which the lit cigars can be left. Can the renaissance show such astonishing objects? Rejoice, men of the 20th century!" (1972: Loos)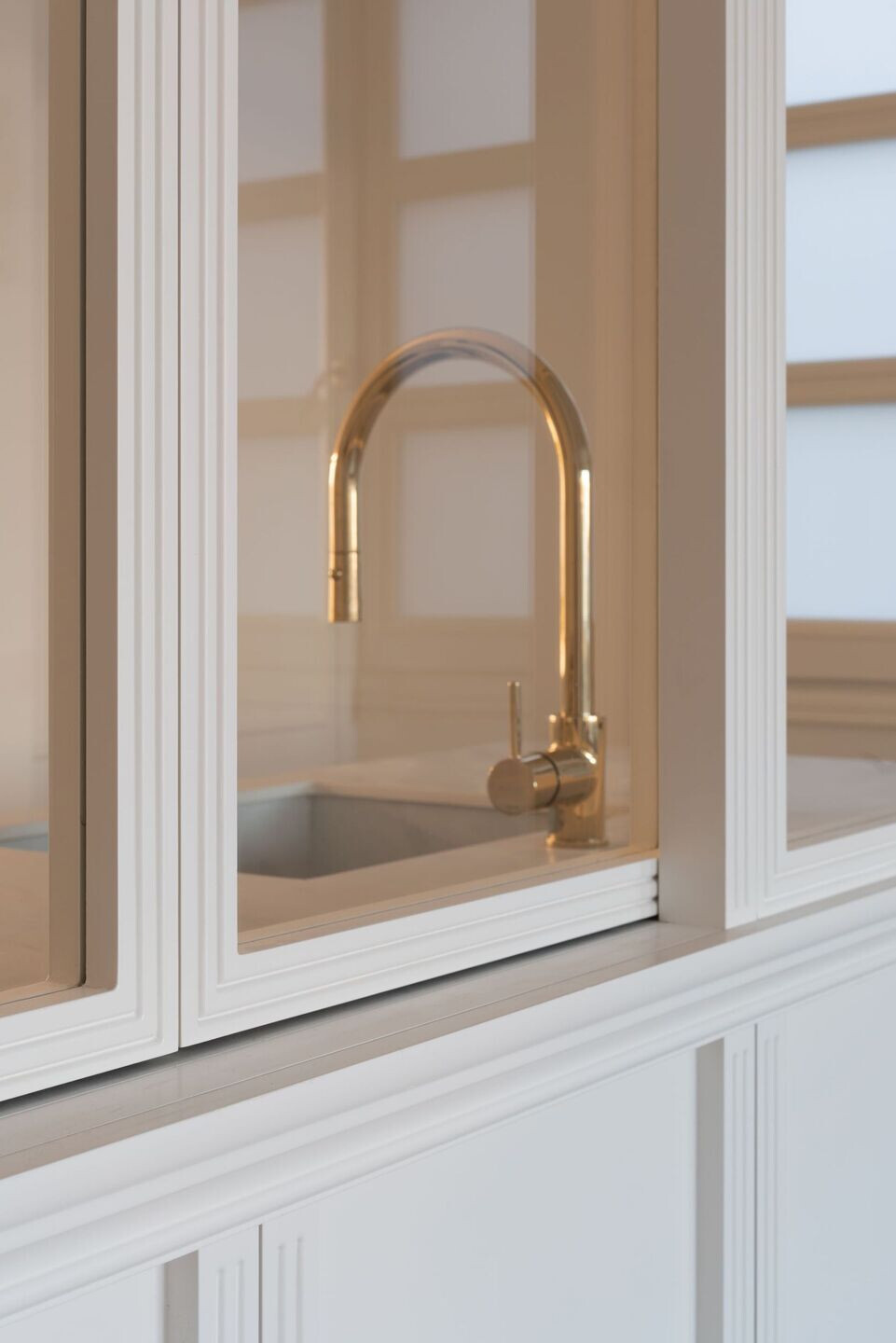 Team:
Architect: Teresa Carrau Carbonell
Constructor: AT4 Grupo
Photographers: Sievers&Carreguí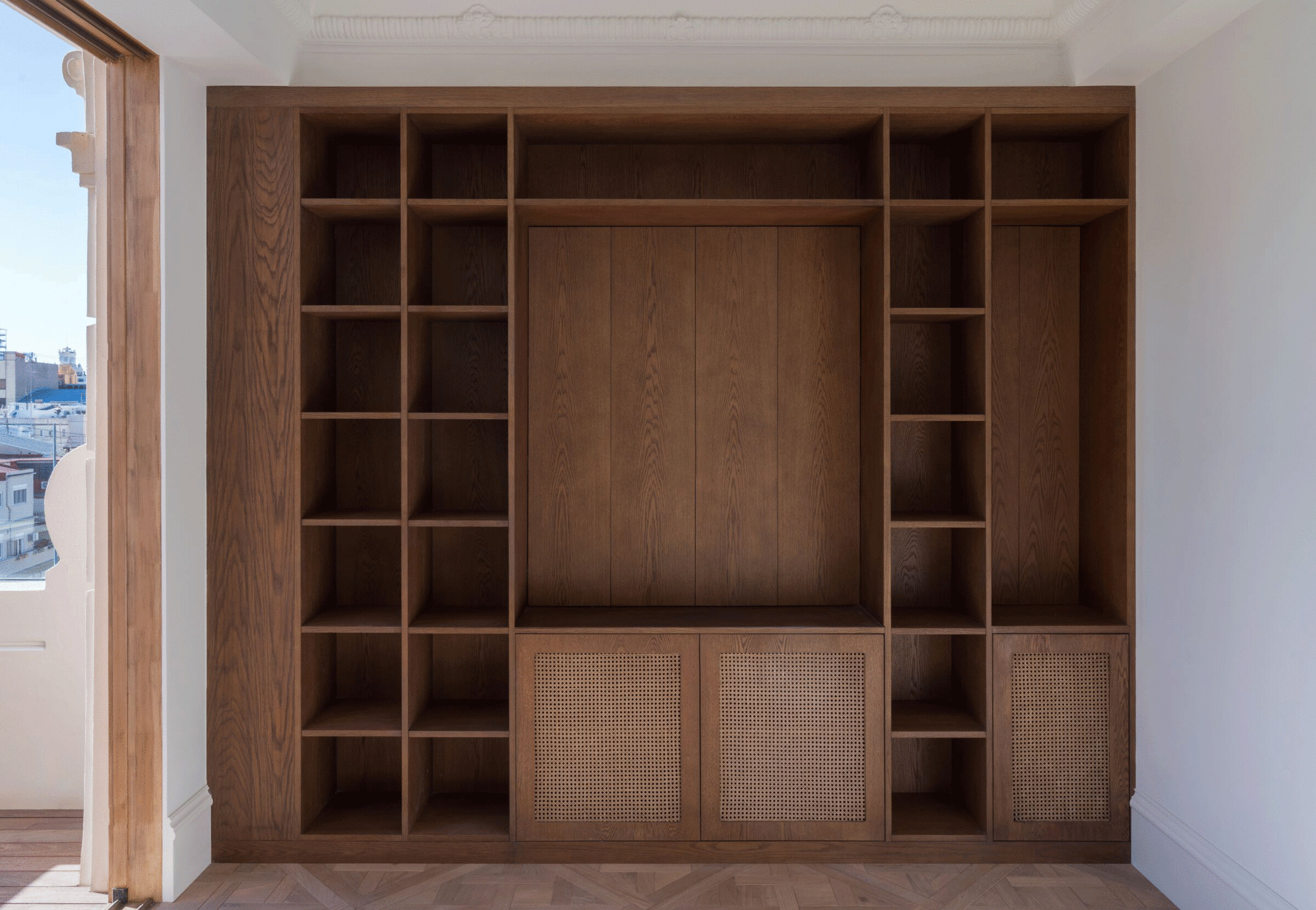 Materials Used:
Deko gorup 35 S.L - Exterior Wood carpentry; Wood IROKO
Madentia S.L - Wood carpentry, DM White lacquered
Magielectric S.L - Electrical installation
Maxim Benestar S.L.L - Climate-Plumbing installation
P7 Bathroom S.L - Sanitary-Coating, Bathroom taps; Nuova Brenta, Sanitary; ROCA, Bathroom porcelain coating; Marvel Porcelain 120x120 Calacatta Prestigio y Delicato, Kitchen floor coating; Black Marquina and White Macael Marble salbs, Kitchen counter; Neolith Carrata
Schotten & Wood S.L- Parquet; Versalles solid oak wood tile
Taviart Carlet S.L - Glasses
Vetec Alunion 2014 S.L.L - Aluminium carpentry; Cortizo aluminium