Design and construction of an energy efficient office mixed use building in central London, facing Saint-Pancras International railway station. The building has been entirely rented to Google. The choice of materials and the detailling of the façades have been informed by the industrial heritage and character created by the neighbourhood - the Conservation Area alongside the Grade I listed structures of King's Cross and St-Pancras stations, the Grade II listed German Gymnasium and the Stanley Building South.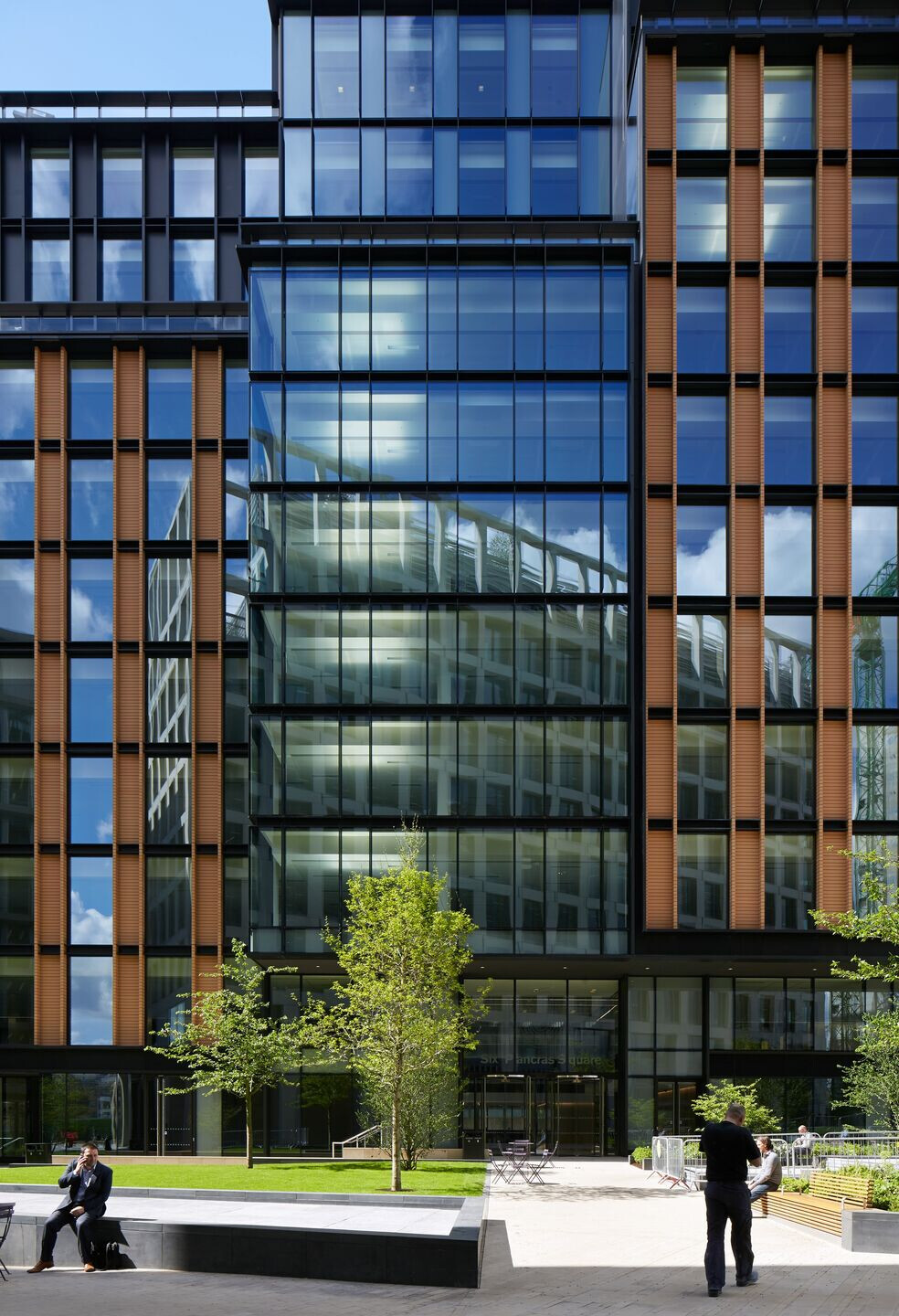 The façades are constructed from an elegant steel framework with terracotta piers that create a rich and dynamic contrast to the other glazed areas. The curtain wall system is a reinterpretation of the local load bearing masonry with its interwoven metal frames and terracotta infills. The simple and tectonic approach of the articulated framework draws on the language of Victorian industrial architecture.
The concept was based on the creation of a volume with a central atrium flanked by two cores that structurally liberates both the internal floor plates of structure and the façade from any internal constraints. The building's main composition is based on the bottom, the middle and the crown, in a gradual height increment from South to North. The building composition is based on a horizontal and vertical hierarchy.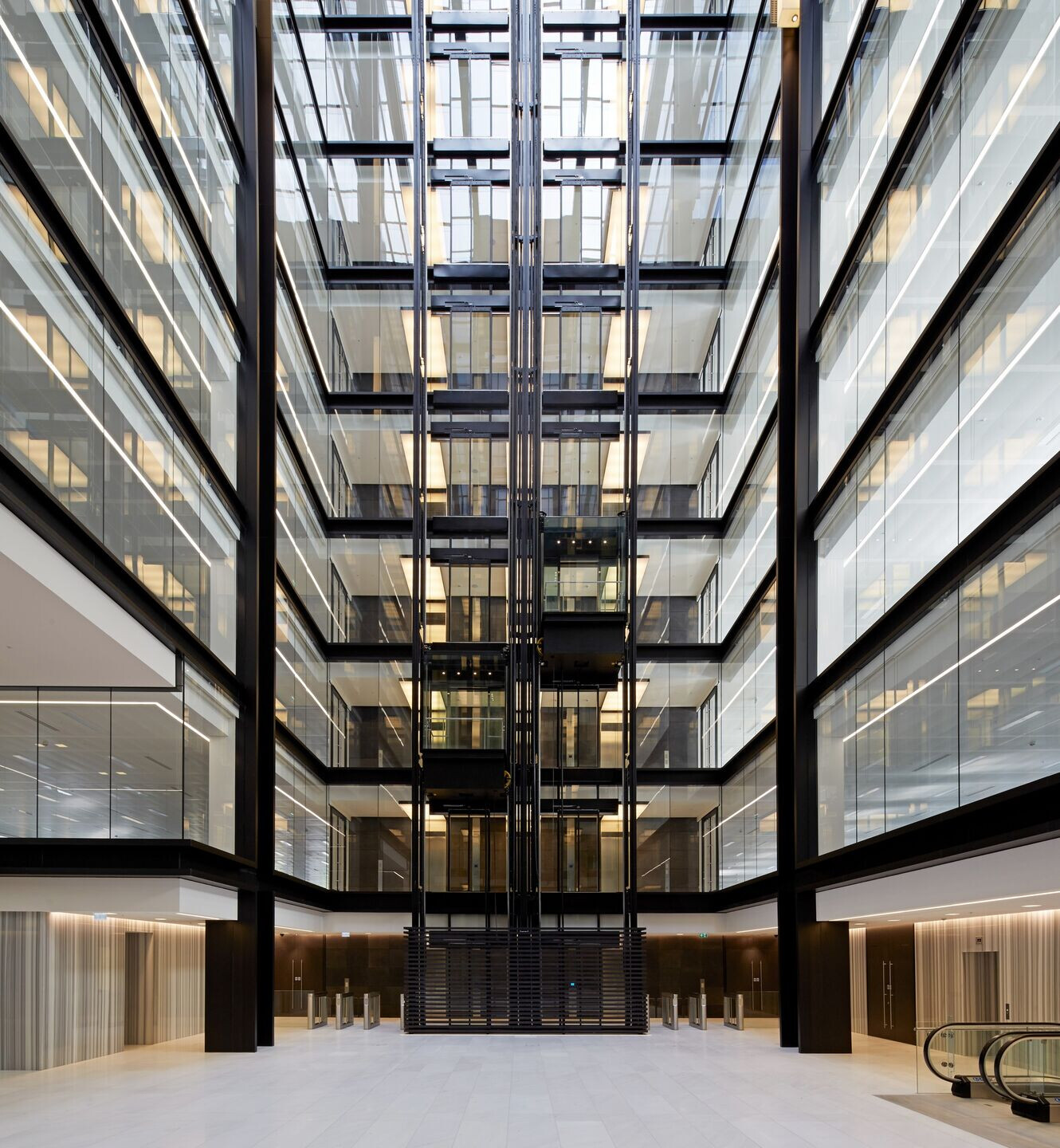 The lower 2 levels are scaled to provide a strong base for the building responding more efficiently and directly to the public realm adapting itself to the different conditions. Above this, the middle and crown are formed by the expression of function and performance through a 3 m wide grid system. The sustainability strategy was an integral part of the concept development from the inception. The building incorporates passive design features, highly efficient building services, and a low carbon energy supply.