For this project we found a design ideology rooted in simplicity and minimalism, with the same context, The design turned out to be very elegant looking.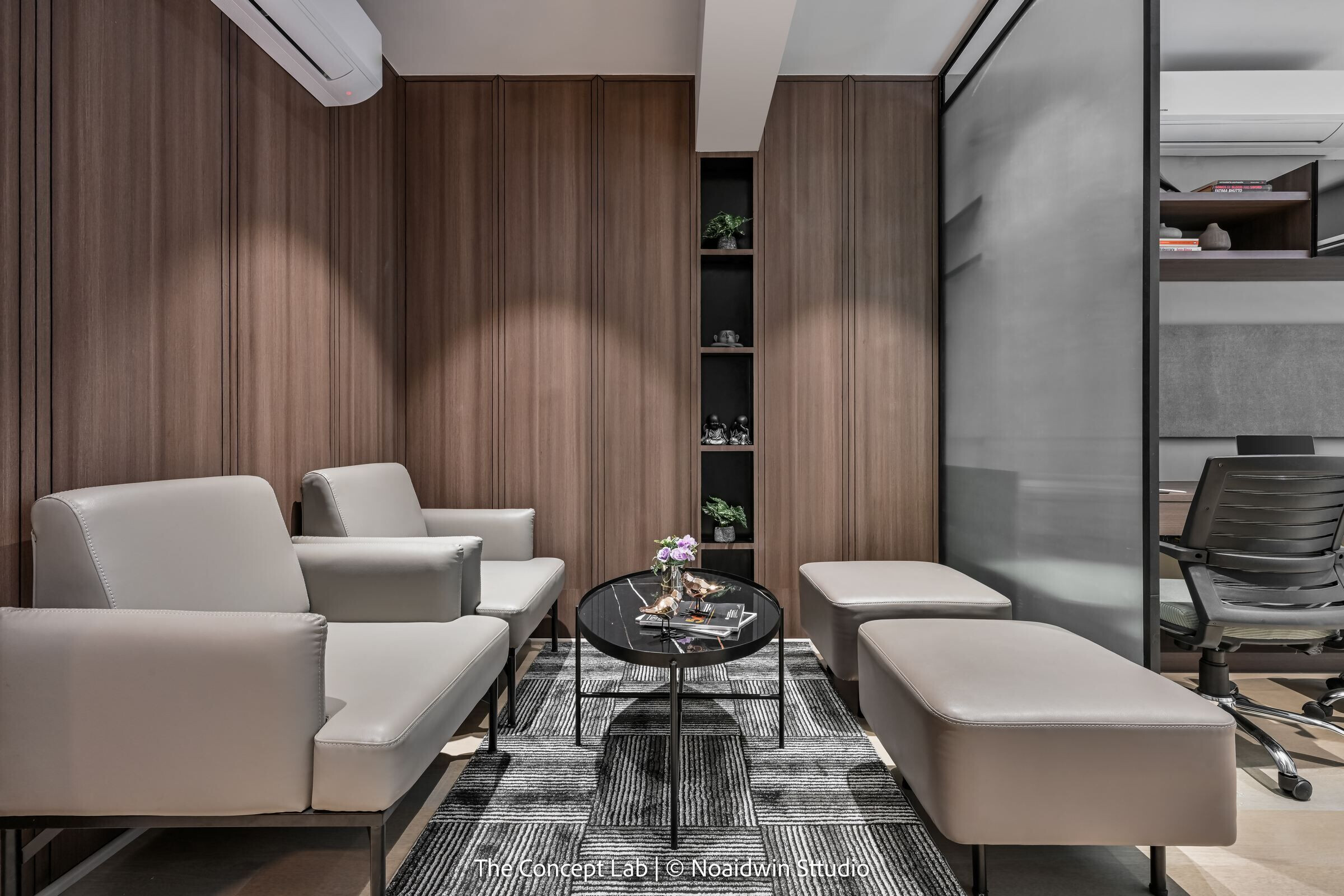 The client had a very clear vision, He wanted simple, non-clattery and free flowing spaces, The owner emphasized on transparency as an open work area with insets of glass partitions that connects visually and aurally. The design turned out better than we expected and the director is able to get a clear view of the whole office from his cabin.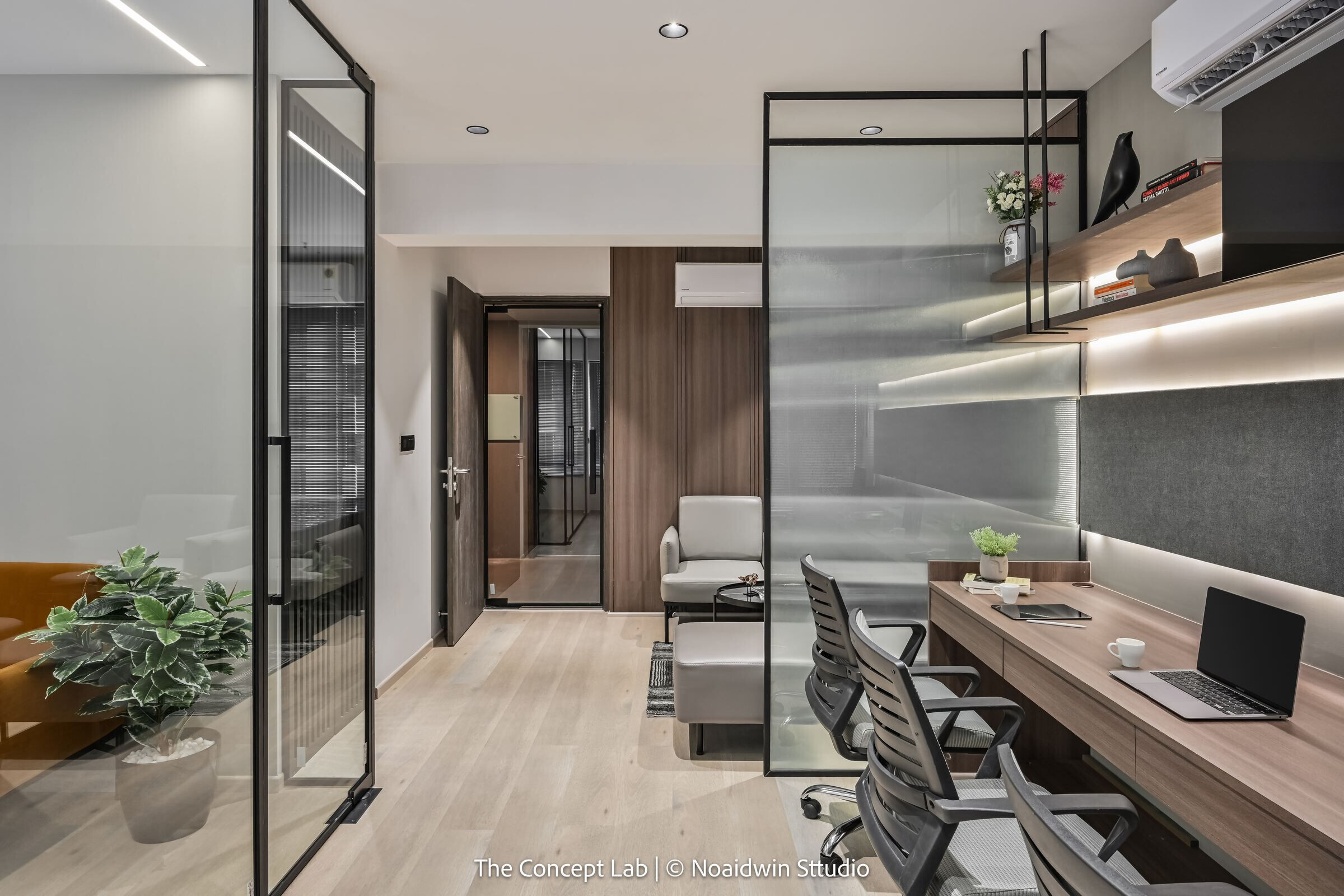 In addition to this, he wanted a 4 person working area, a pantry and specious waiting space.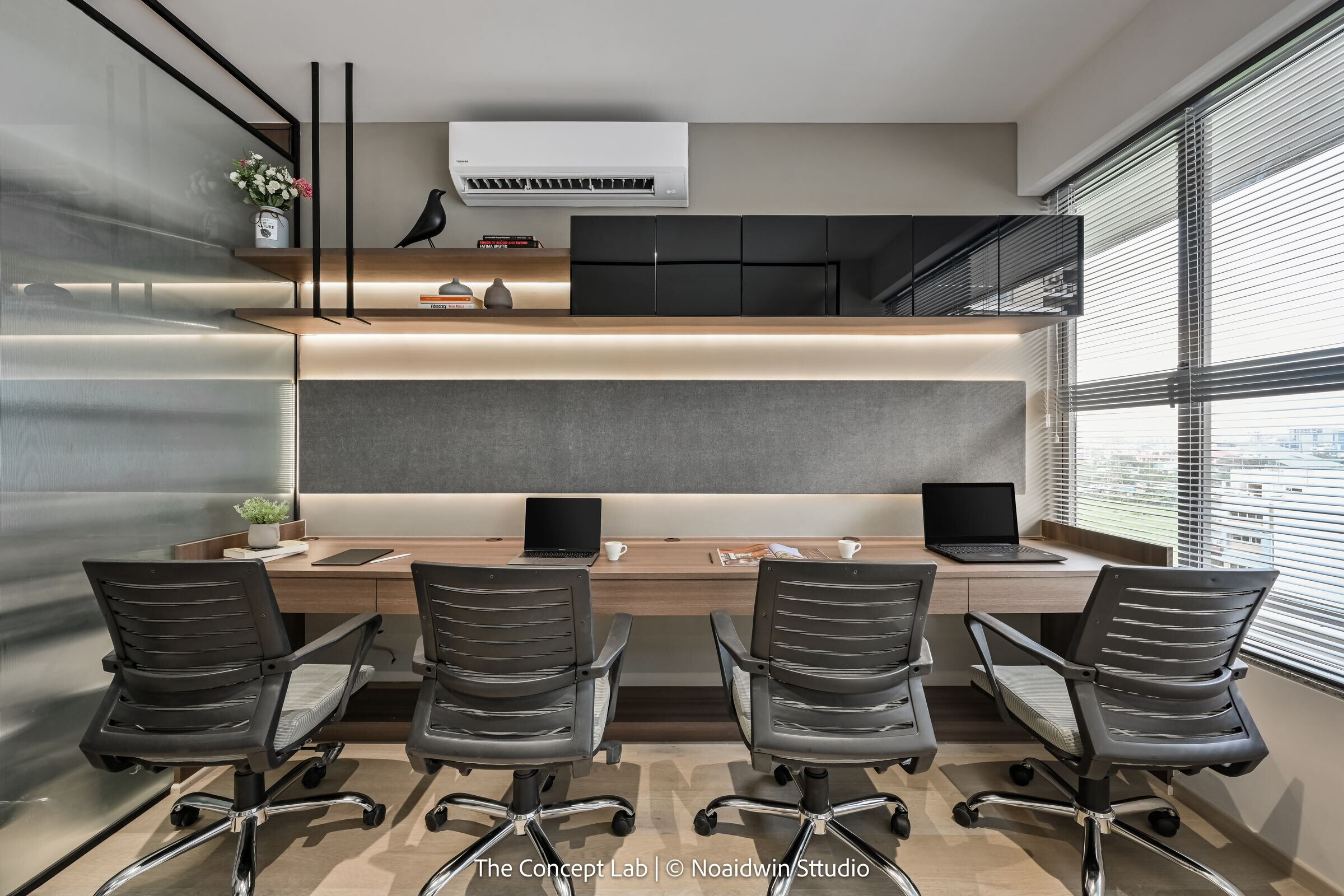 Lastly we were able to deliver the project according to the expectations and the client was very happy with the whole design and functionality of the space.