24.500 m2 brand experience for a global sport company
In 2008 Hollandse Nieuwe was responsible for the design of the Amsterdam office of this global sports company. Due to rapid growth of the global e-commerce team, it was decided to re-design the whole office. In a team with Gensler, we embarked on a journey that lasted 5 years. As the growth continued the project grew from the initial 13.000 m2 to 24.500m2 as we know it today. The Gensler-Hollandse Nieuwe team was responsible for the development and implementation of the workplace design. The amenities such as restaurant, gym, outdoor sports facilities, meeting centre, ground floor offices, entrance area, graphics were the full responsibility of the Hollandse Nieuwe team.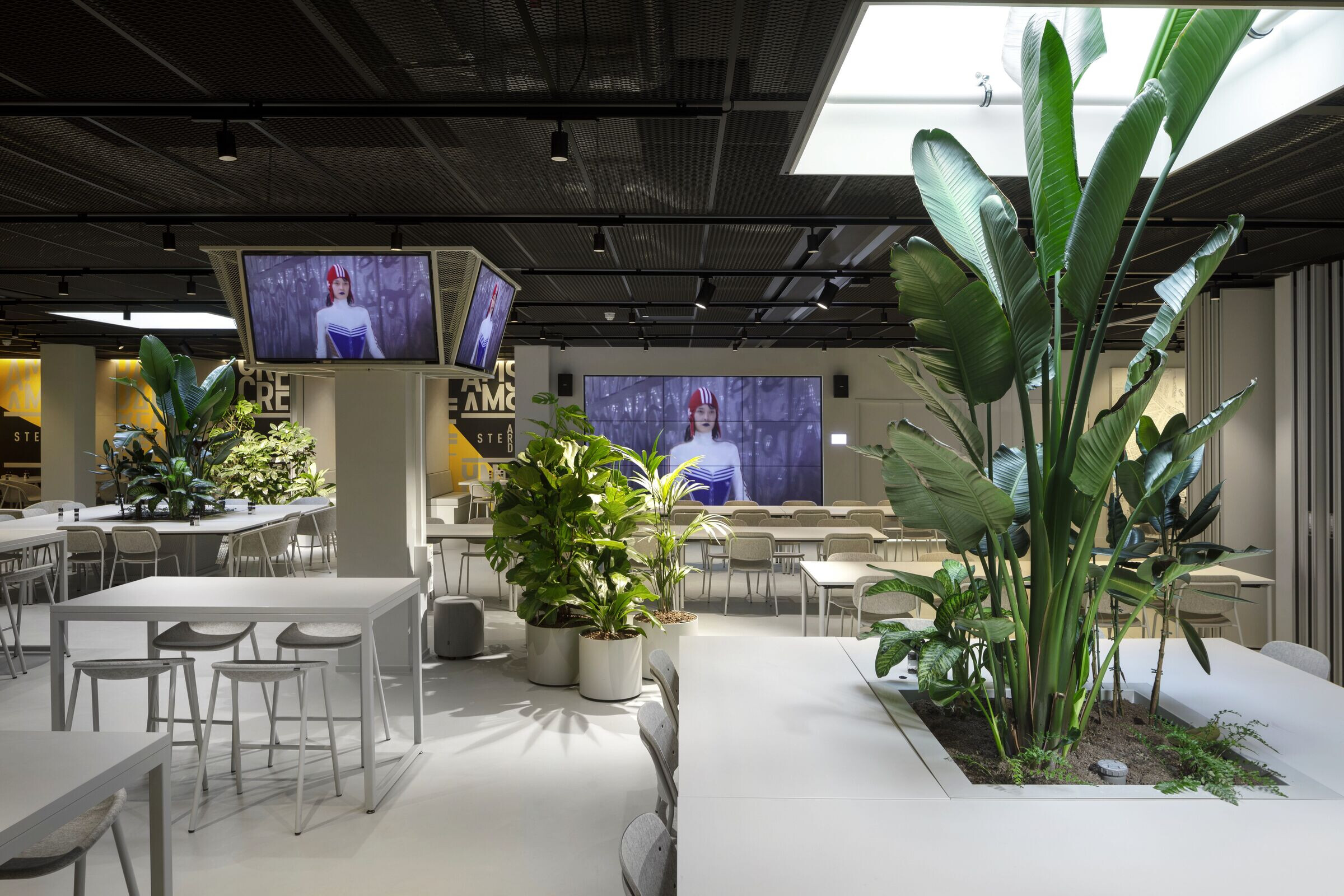 The story of the brand is told through a clear user journey/brand experience. The striking simplicity of the black canvas of walls ceiling and white linear lighting in the reception area reflect the strong brand assets. Walking towards the lift, the courtyard is revealed.
This central heart of the campus celebrates sports and is an important point of reference throughout the building.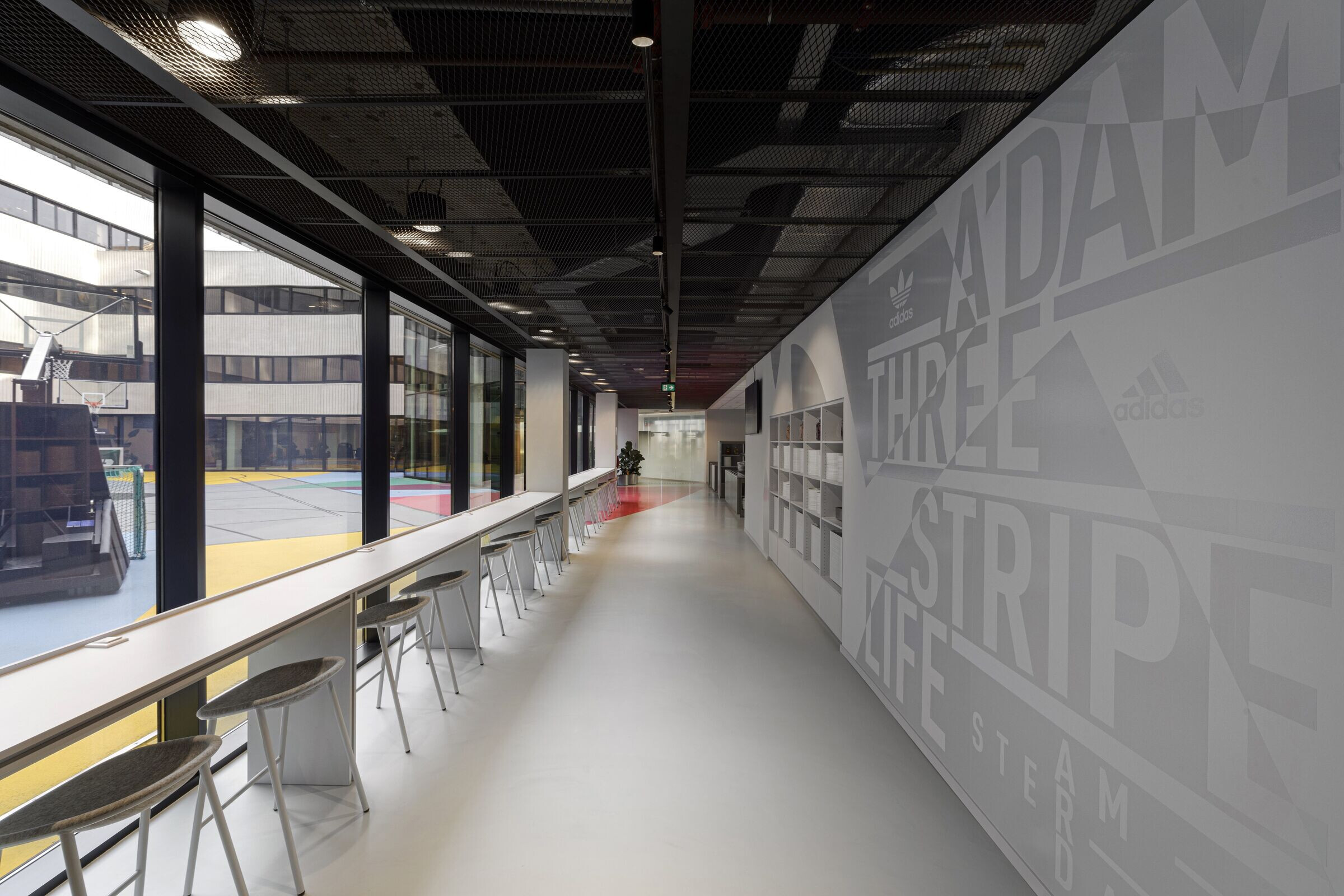 The colour scheme used at the courtyard gives a seamless introduction to the interior. This scheme with a light grey base enriched by fresh coloured is repeated in different settings throughout the building.
The campus supports activity-based working which includes different opportunities for agile and hybrid work styles which supports the local activities in a global setting.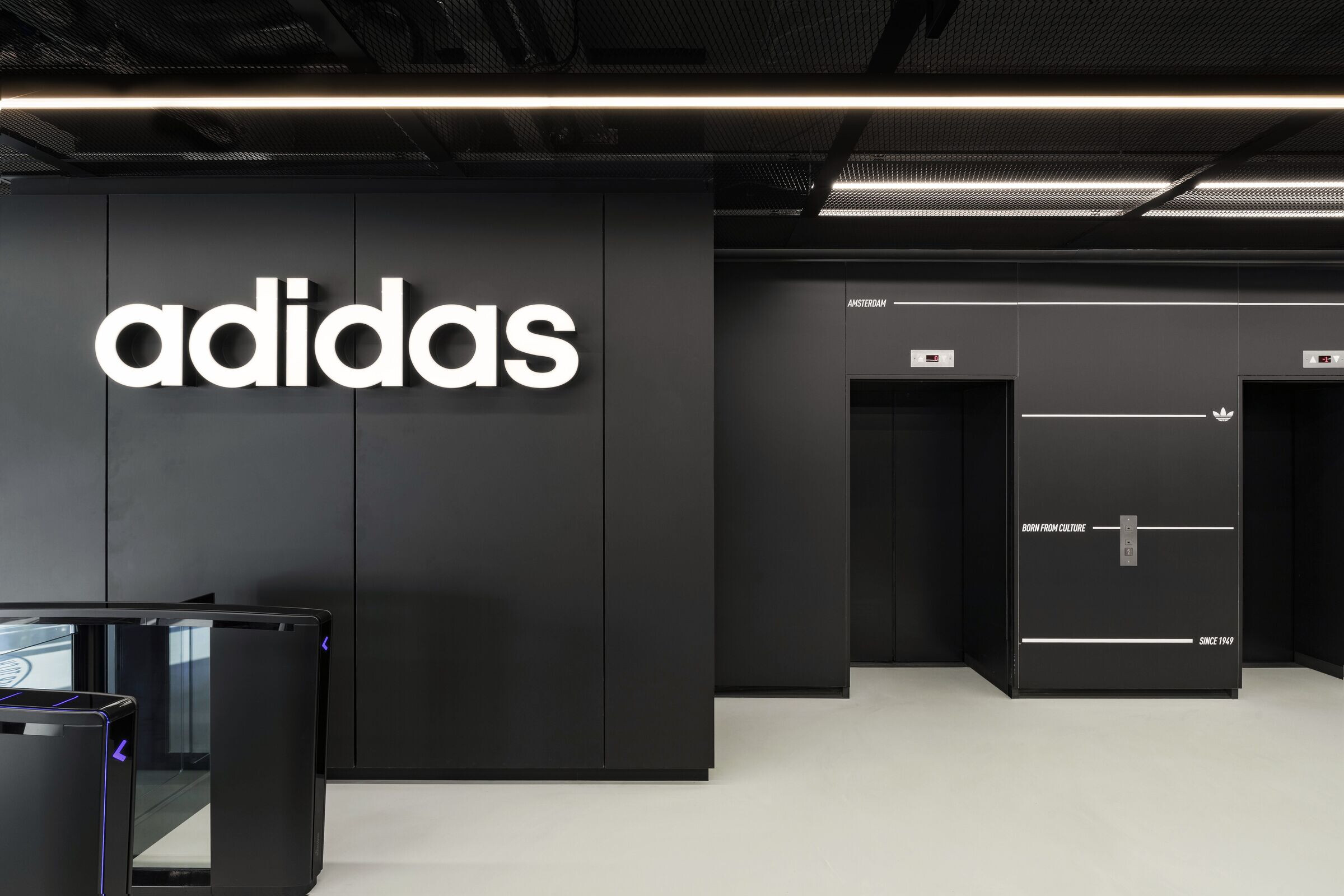 Health and wellbeing are in the heart of the company and is reflected through the usage of sustainable materials, green in different scales and of course the invitation to grow your mental and physical health through sports, connecting the user experience to the promise: "through sport we have the power to change lives".