While Riga has no shortage of casual, drop-in bakeries, it has few high end patisseries where each cake is a piece of art. Located in the so-called Quiet Centre, an affluent neighbourhood rich in Art Nouveau, Mulberry fills this gap. Our design respects the location, historical context and the art of pastry making.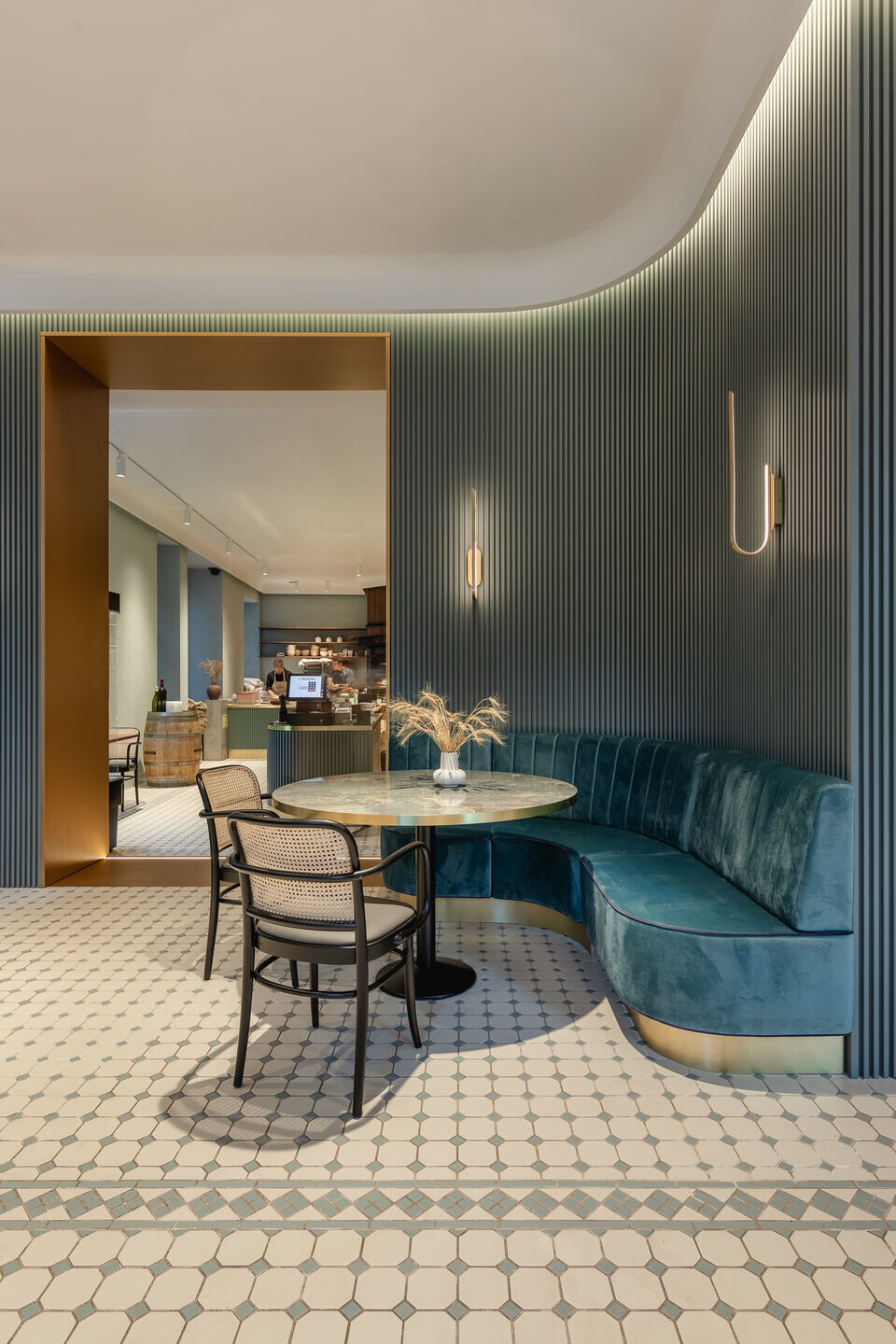 The area is tranquil and dotted in green, a mix of apartments and offices. Mulberry's building was recently refurbished. Open AD chose to reflect the colours of its facade in the interior along with mulberry-inspired tones. Throughout the space, rounded shapes also honour the building's Art Nouveau heritage. While many authentic interior features had been lost, it was a deliberate choice to reinstate a sense of history and make clients feel like they'd travelled back in time to the area's 1920s heyday. Exquisite materials like marble, brass and the floor tiles, as well as the stylised furniture helped us achieve a feeling of historical luxury.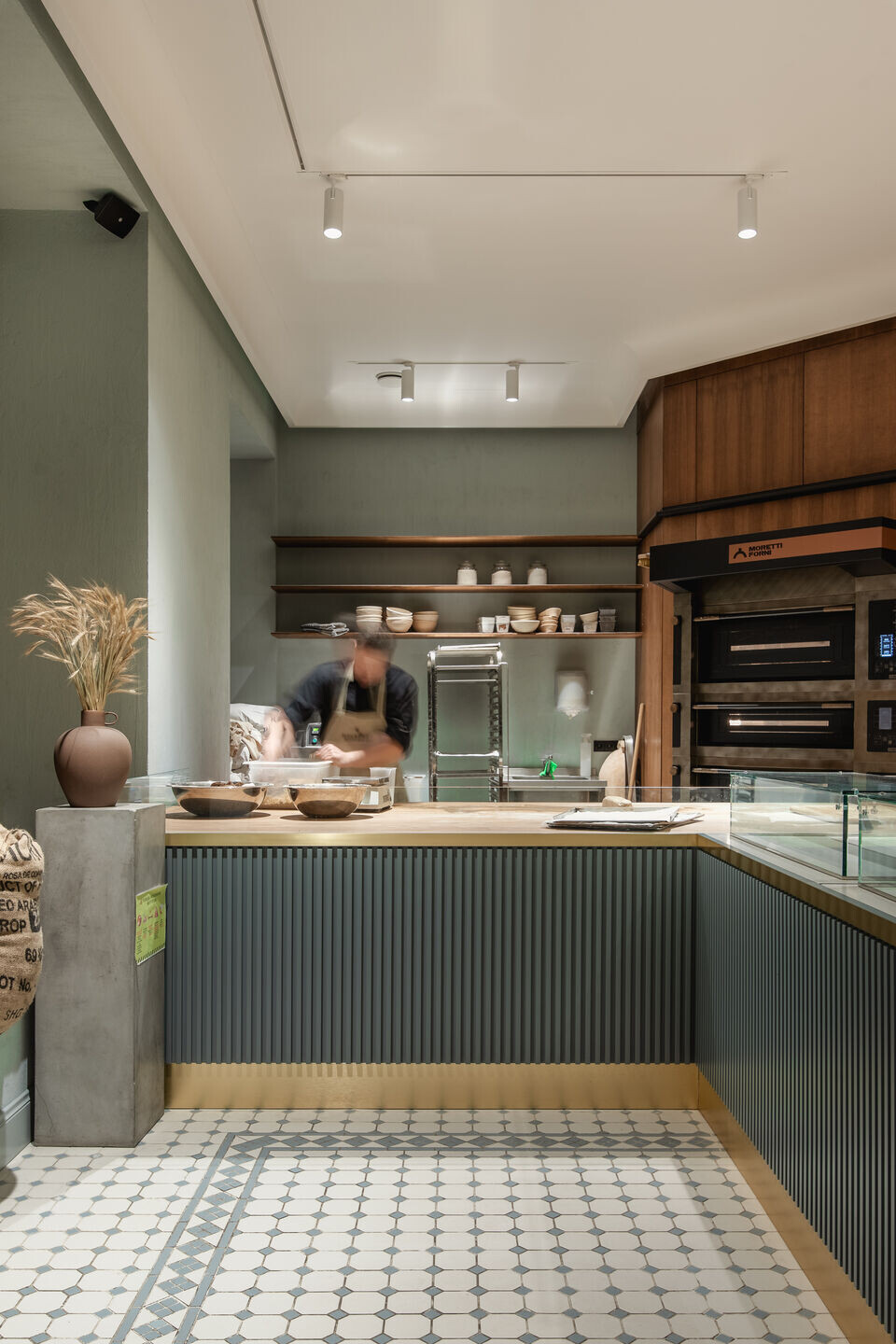 The warm atmosphere and features like window seats invite customers to slow down in contrast to the fast pace of our times.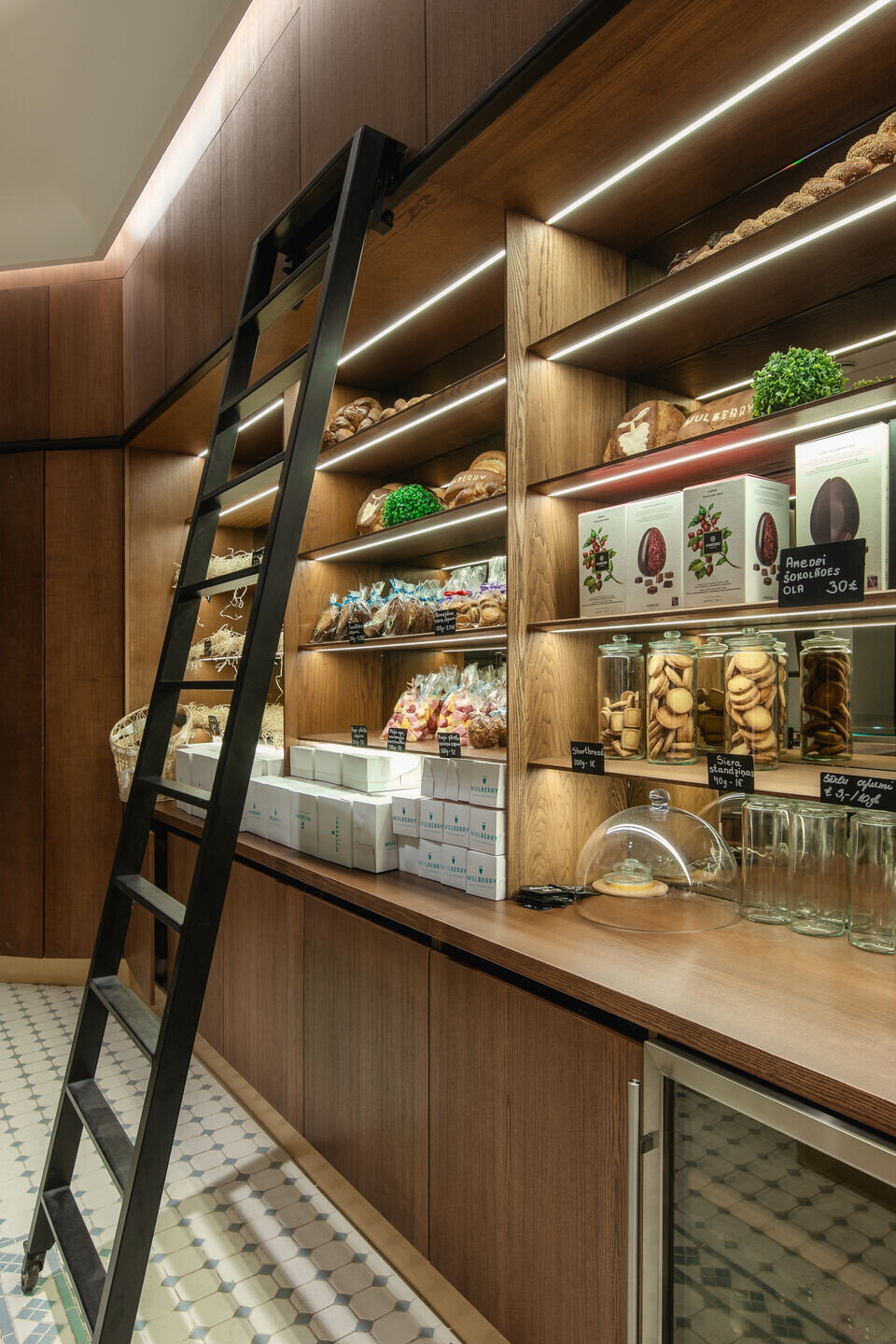 A standout feature is the handmade and one-of-a-kind wall decor. Pieced together from a patissier's tools, the decor is an homage to the work that goes in to produce every cake and pastry.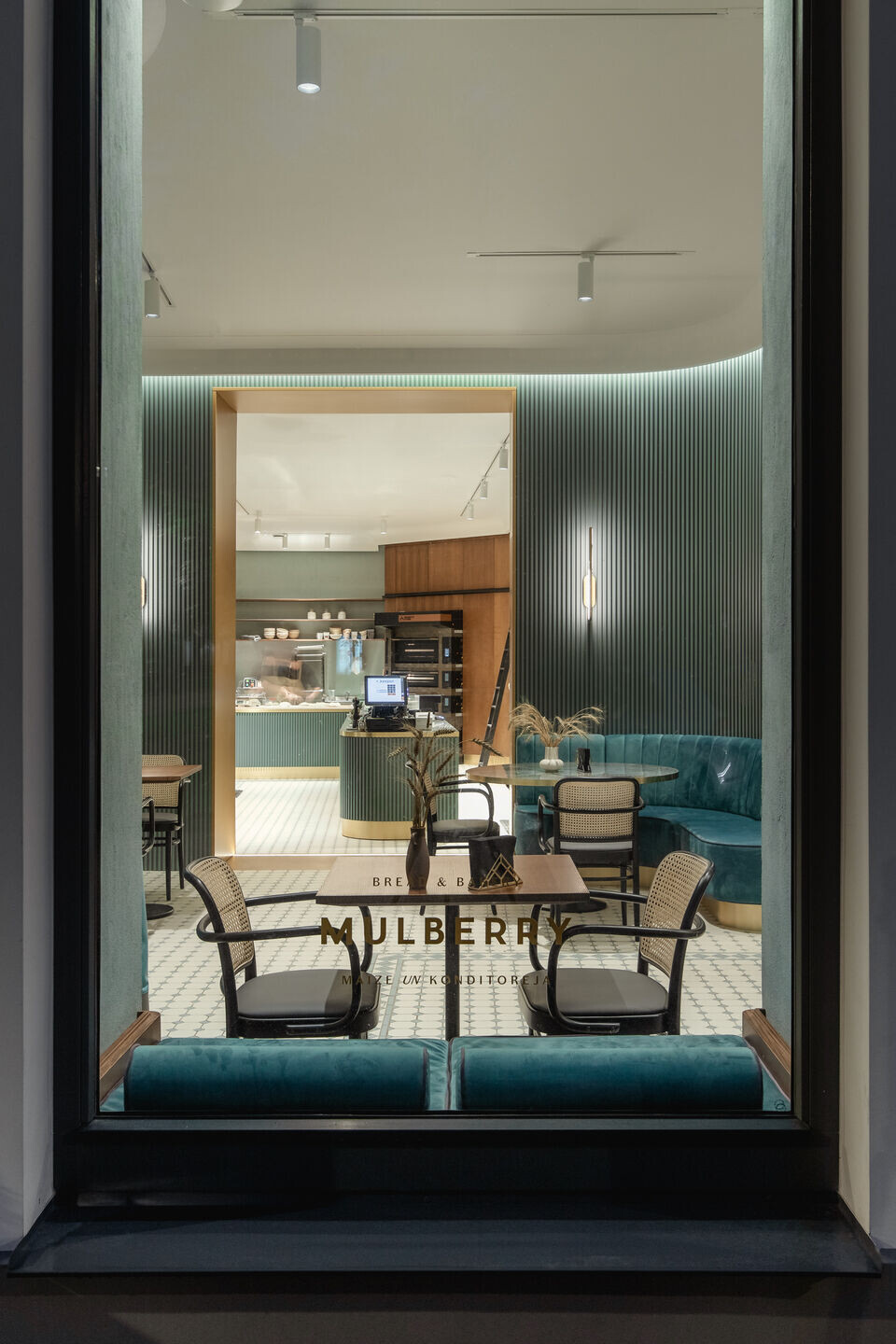 A bespoke counter with an elegant glass top serves to display the patissier's creations. Like a miniature cake gallery.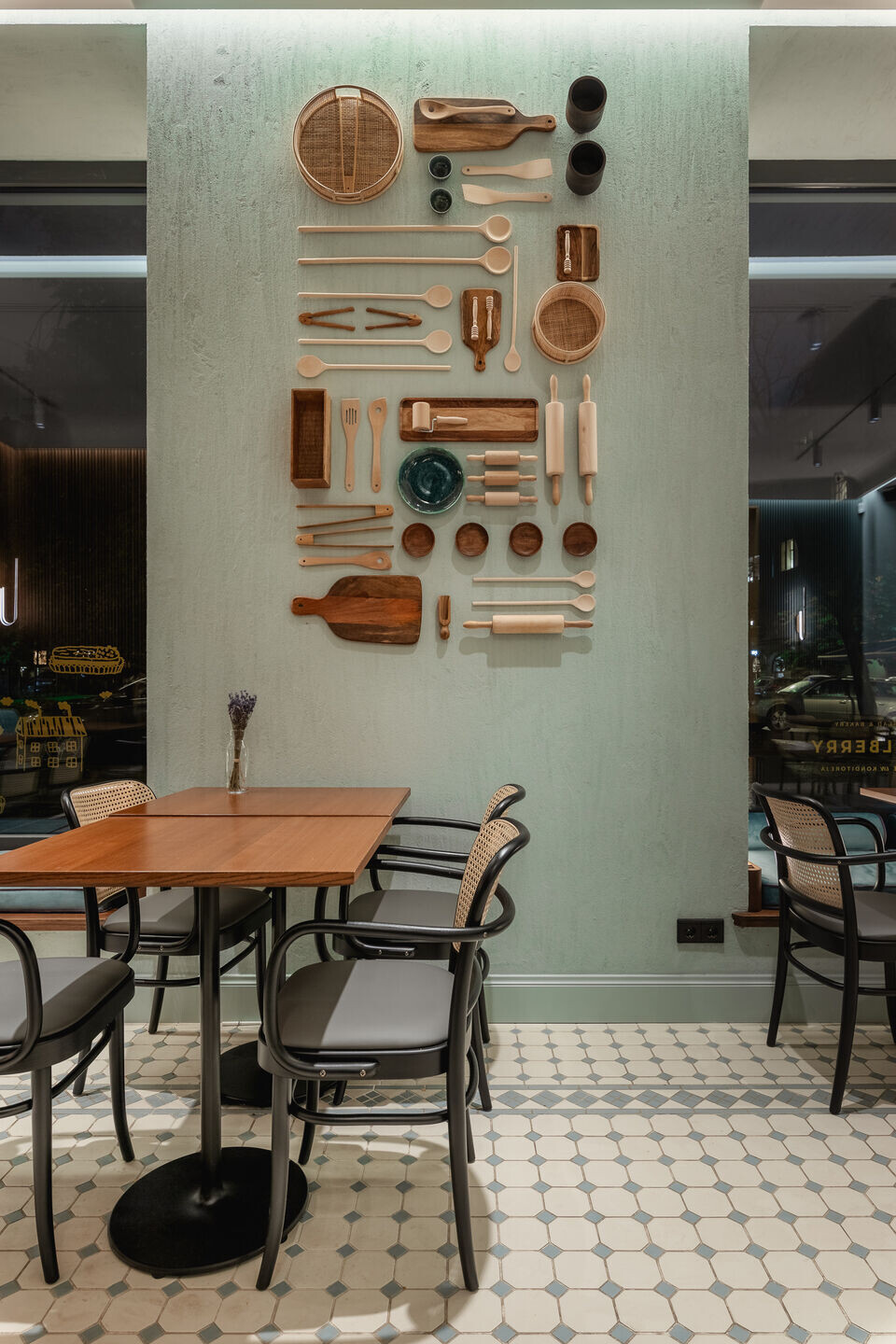 Team: Zane Tetere-Sulce (lead architect), Beatrise Dzerve, Zane Legzdina, Jelena Ozolina-Jelisejeva, Elina Tetere