This 140 sqm apartment, located in an early 1900s building in the heart of Rome, is designed for a family and it has been completely renovated. It is divided in two areas, a public and dinamic space, where all the common areas are visually connected, and a private space, hidden by a wallpaper that refers to fairytale landscapes.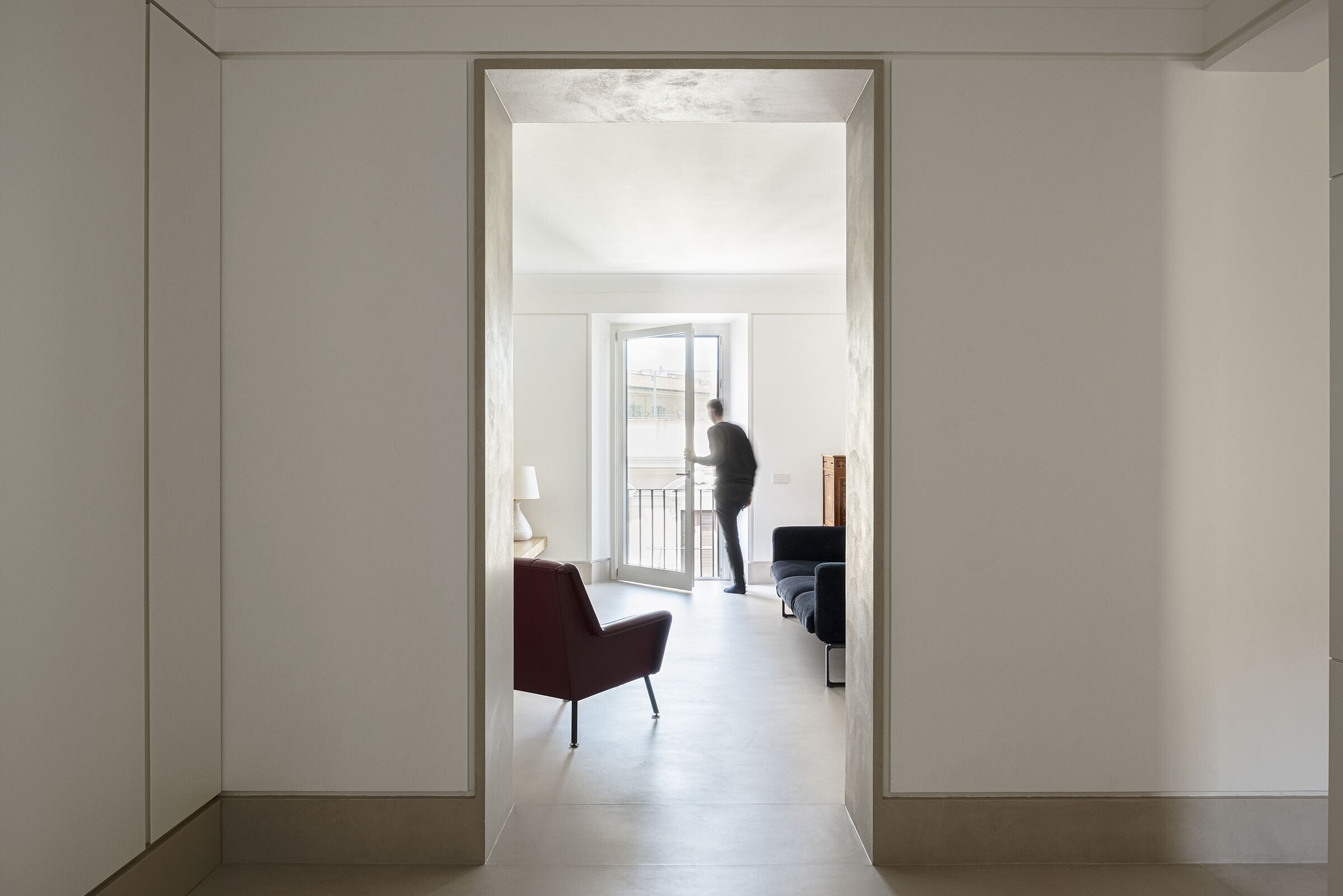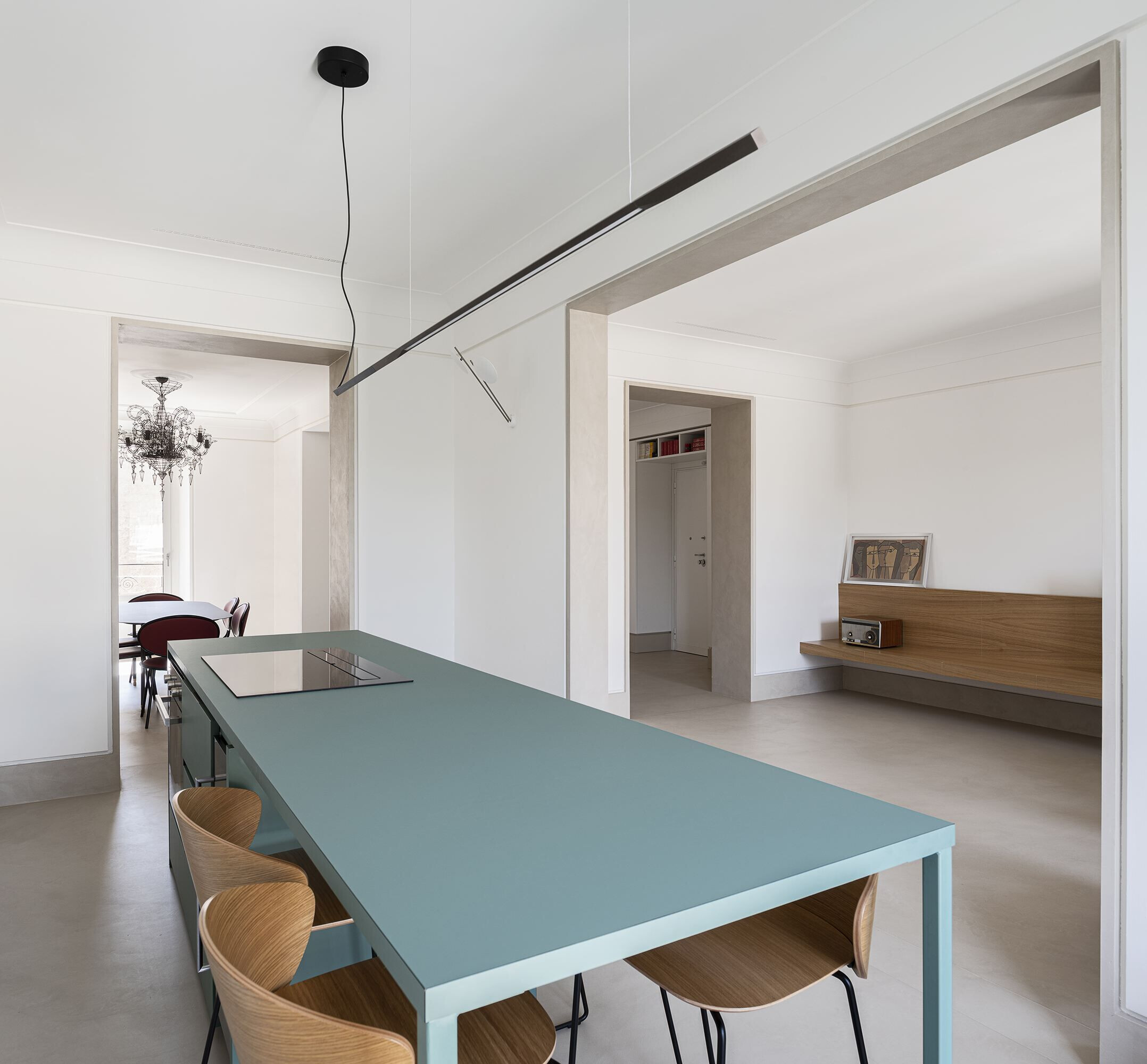 The kitchen is the core of the living. Behind the fold-away doors hides a fully functional kitchen, custom made with high quality materials.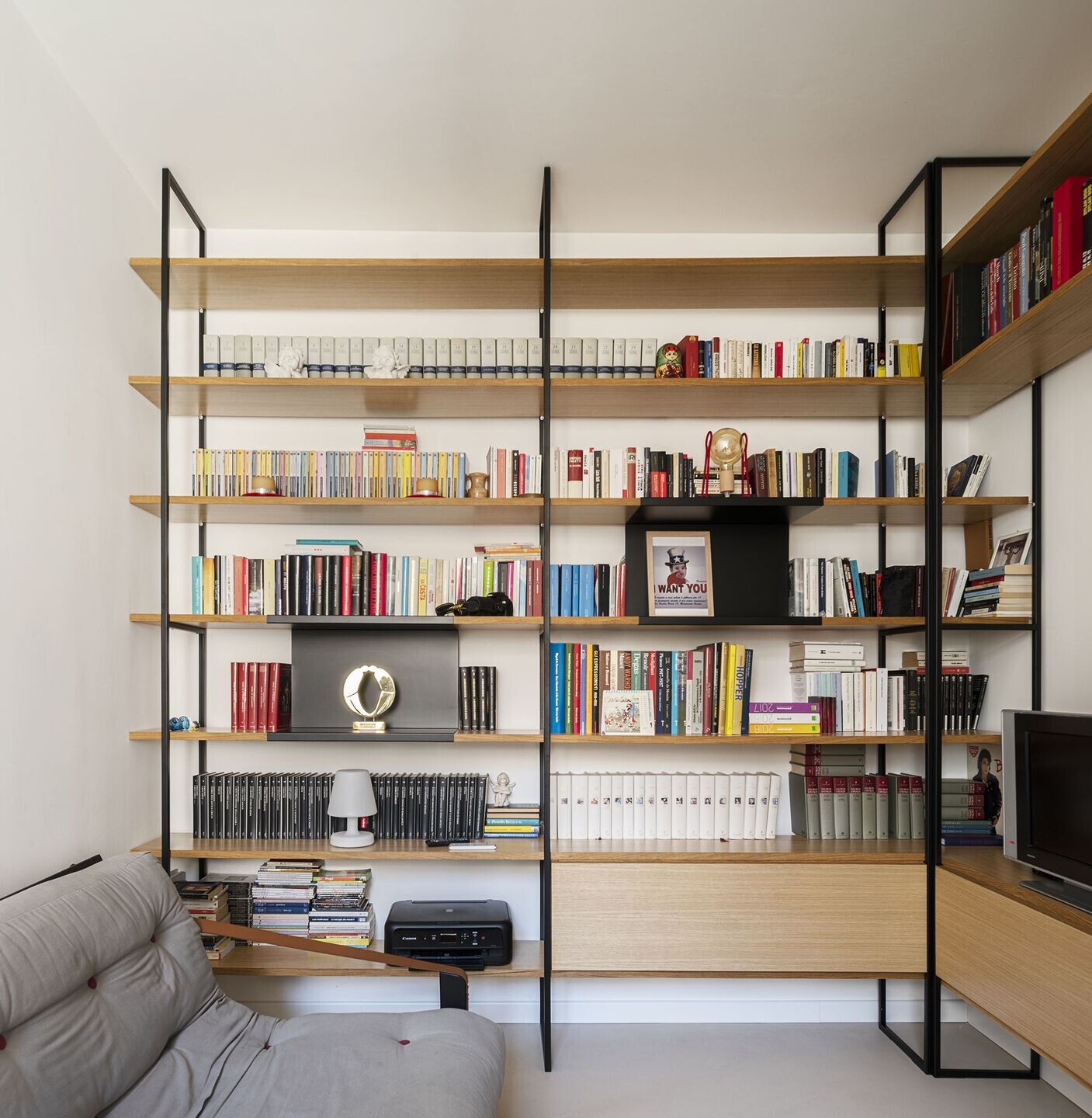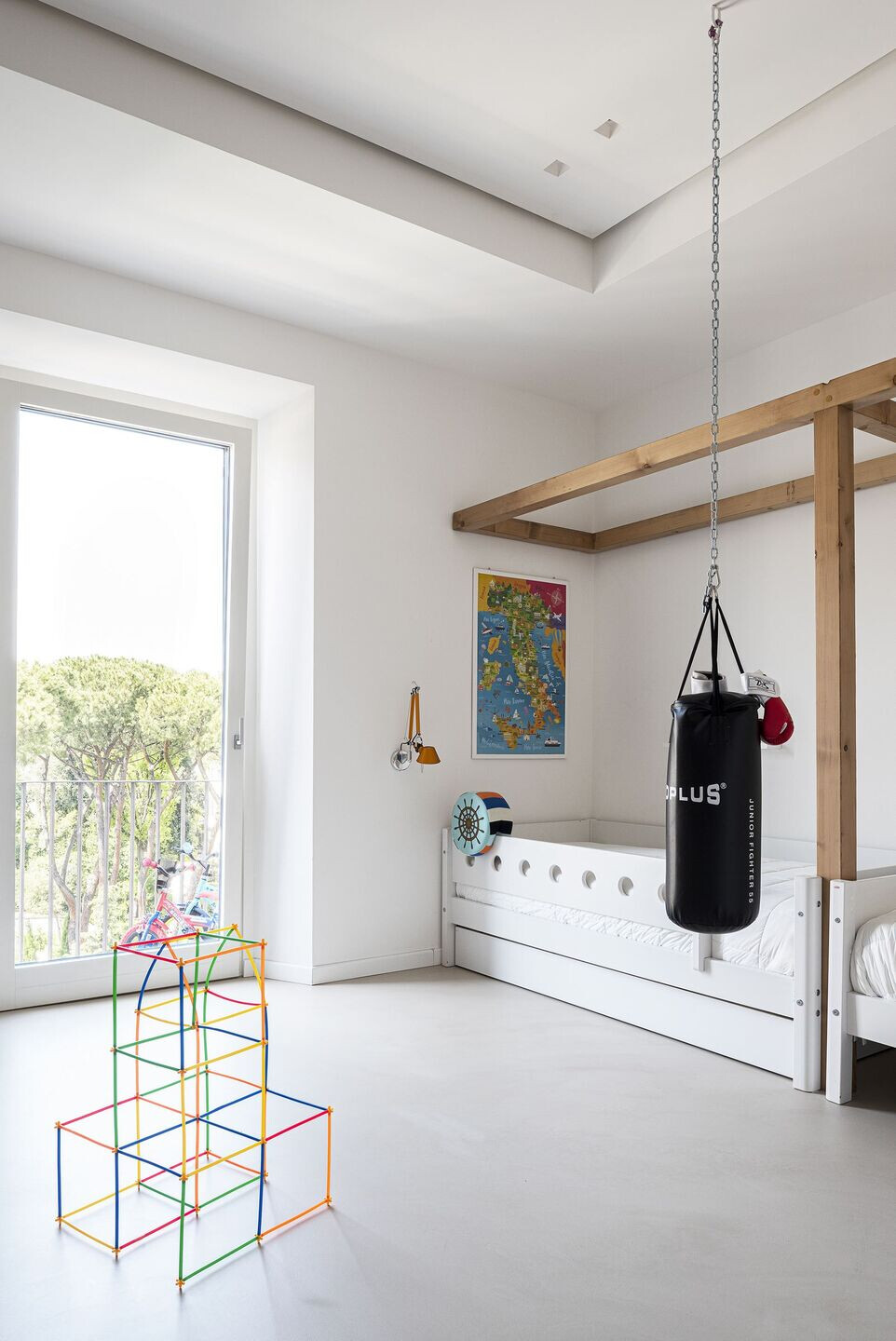 It disappears completely when the doors close, becoming a boiserie, leaving the green island alone in the center of the space.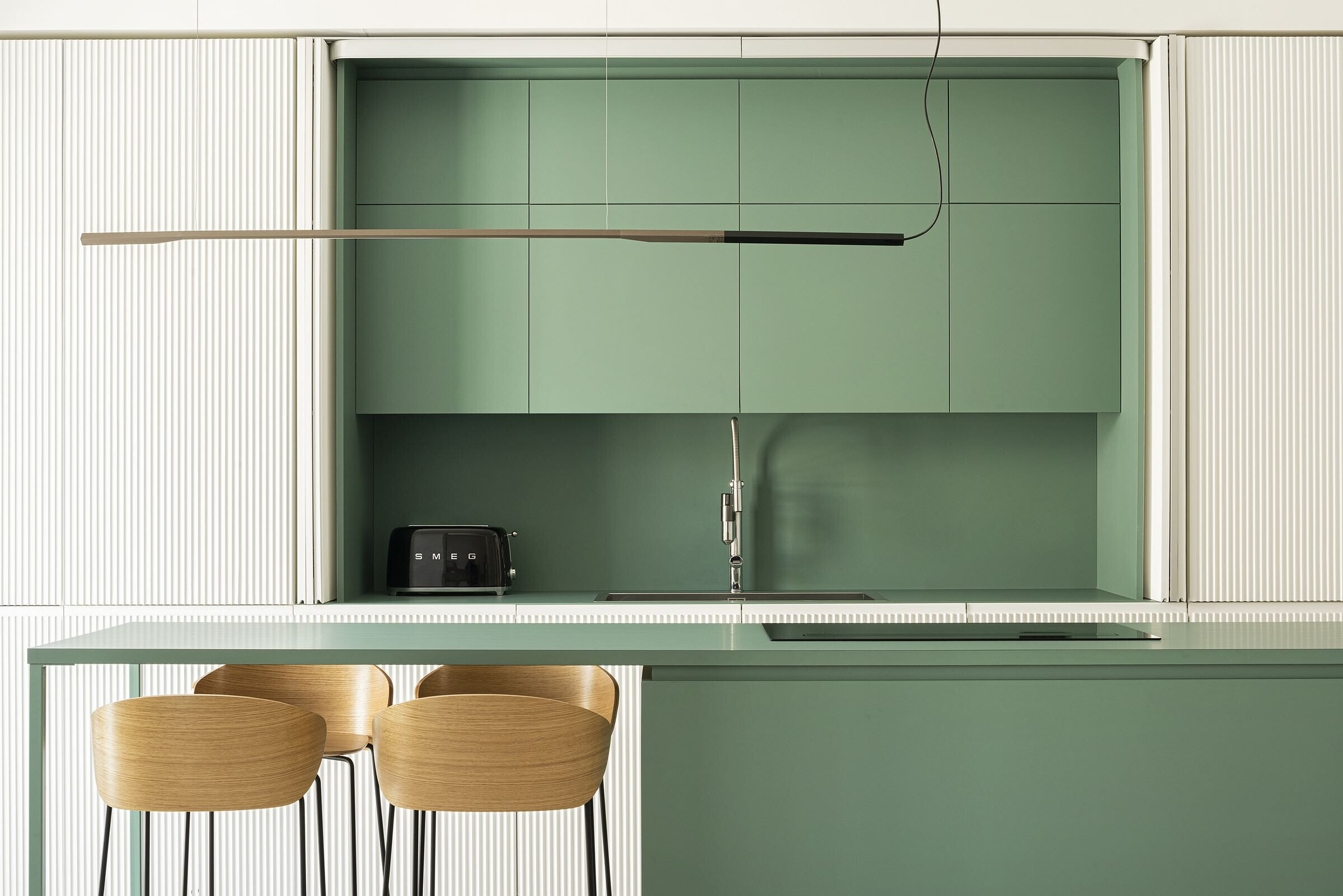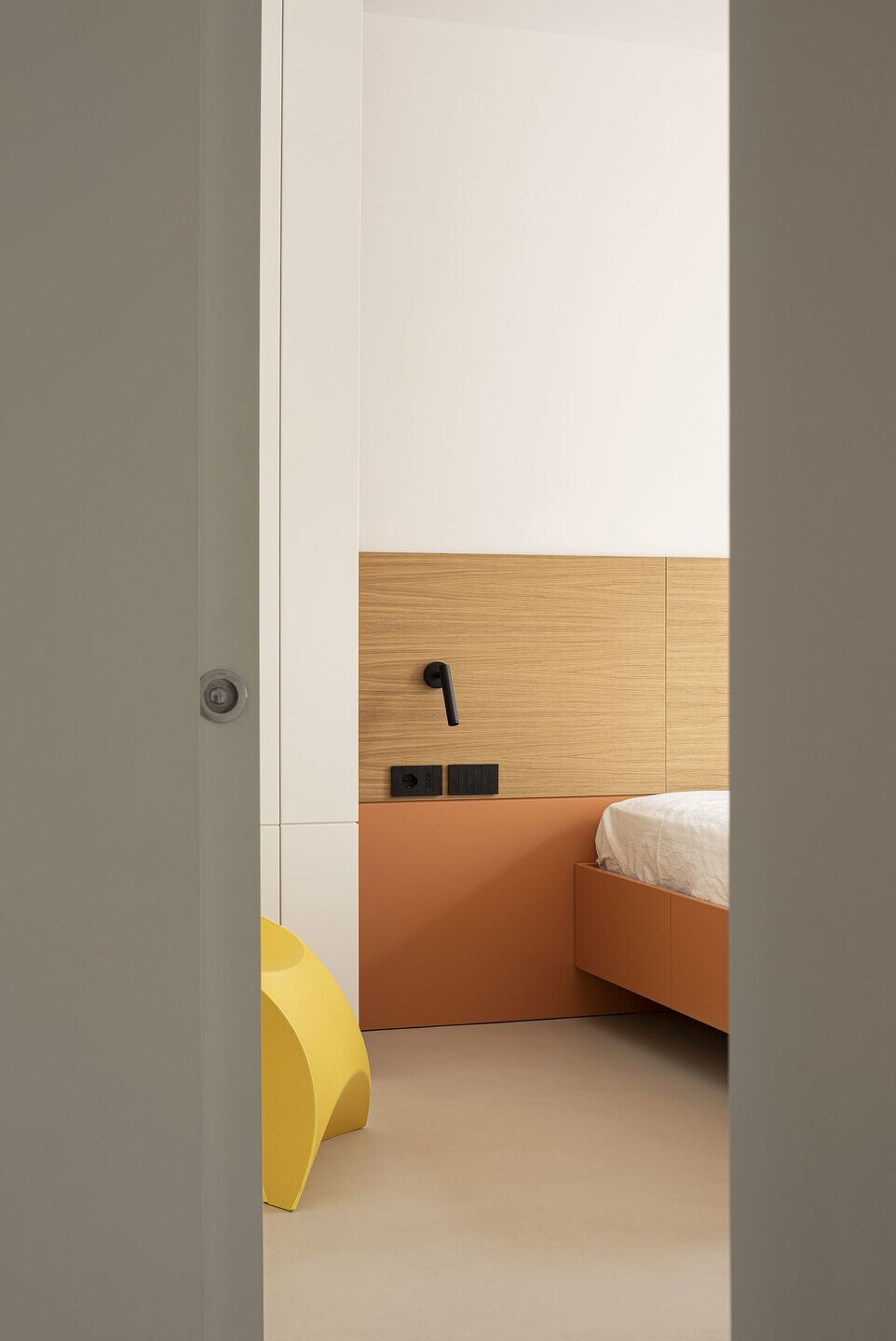 The intent to enhance the history of the apartment is underlined by the gray resin used on the doorways, as moldings reinterpreted in a modern way. Large windows overlook the historical monument of Porta Pia.
Material Used:
1. Wall tiles - Primavera verde - Mutina ceramics
2. Wall tiles - ,Folded – Mutina ceramics
3. Wall paper, Mother nature, Tecnografica
4. Furniture – Otto – Bonaldo
5. Furniture – Not wood – True
6. Furniture - T801 T8 - Extendo
7. Wash basin - Monoroll- Flaminia
8. Wash basin – Flag - Flaminia
9. Lighting - ILO - Oluce