Upgrades to the Mission Street Substation in San Francisco's South of Market neighborhood at the corner of 8th Street provide security while enhancing the public realm. Architect William Merchant designed the monumental Brutalist structure, clad in dark travertine and featuring two WPA-style bas reliefs by local artist Robert B. Howard. Built in 1948, when industrial buildings and infrastructure dominated the area, the project today occupies a transitional neighborhood, with hotels, new housing and apartment towers, Twitter's headquarters, and a Quaker meeting house.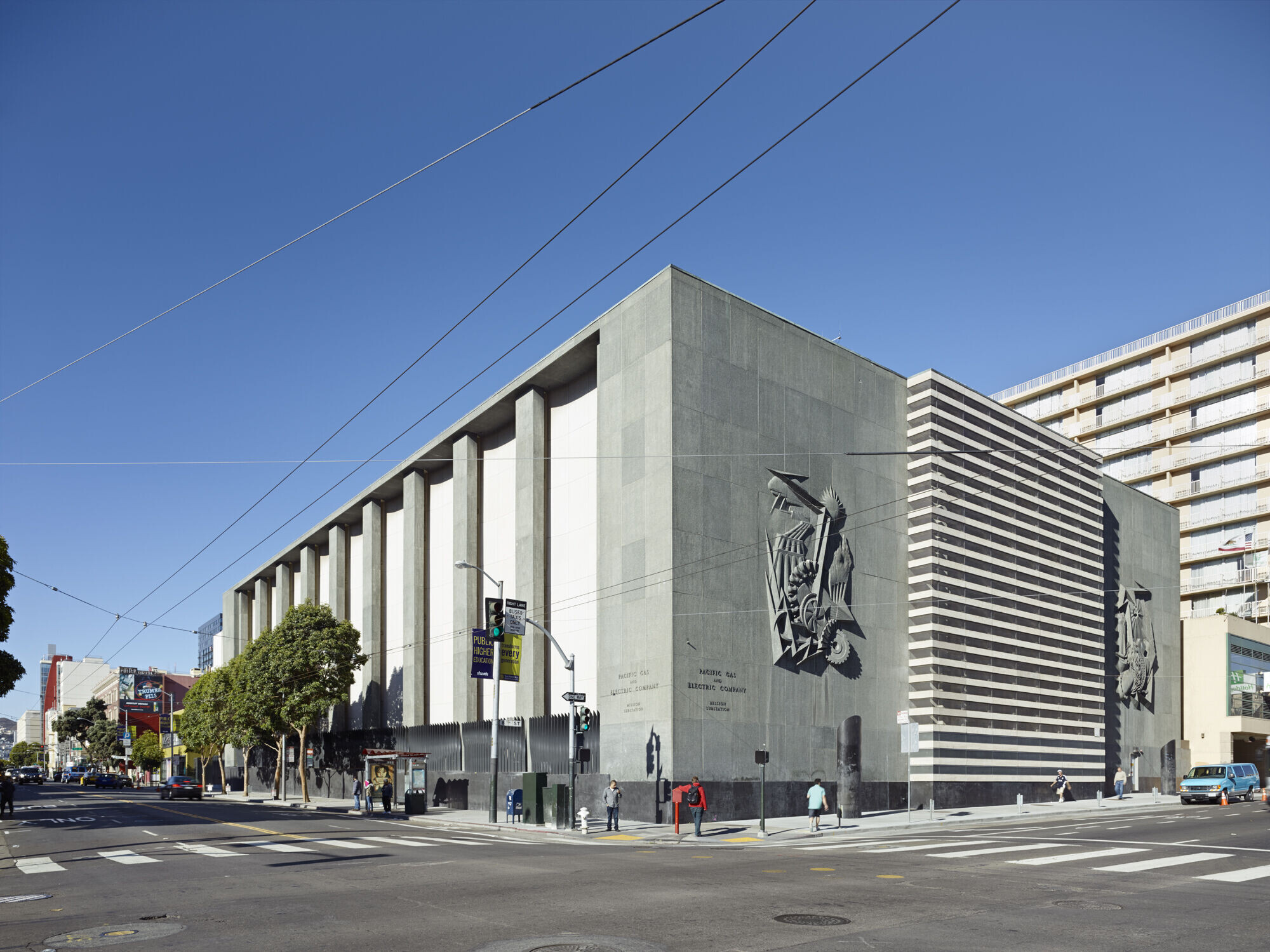 PG&E asked TEF Design to retrofit the substation's exterior so it would better fit into the evolving urban fabric of the area. We wanted something that would provide security and harmonize with the building's massive power. The design solution replaces fence and barbed wire with a series of locally-crafted, ribbon-like steel plates -- assembled in an arc behind existing concrete planter walls – that twist and transition from an opaque screen at the bottom to an open grille at the top. The substation's ventilation shaft, now obsolete, was also reworked. Shielded with stainless steel mesh and resin panels, the backlit grille glows softly at night like a lantern.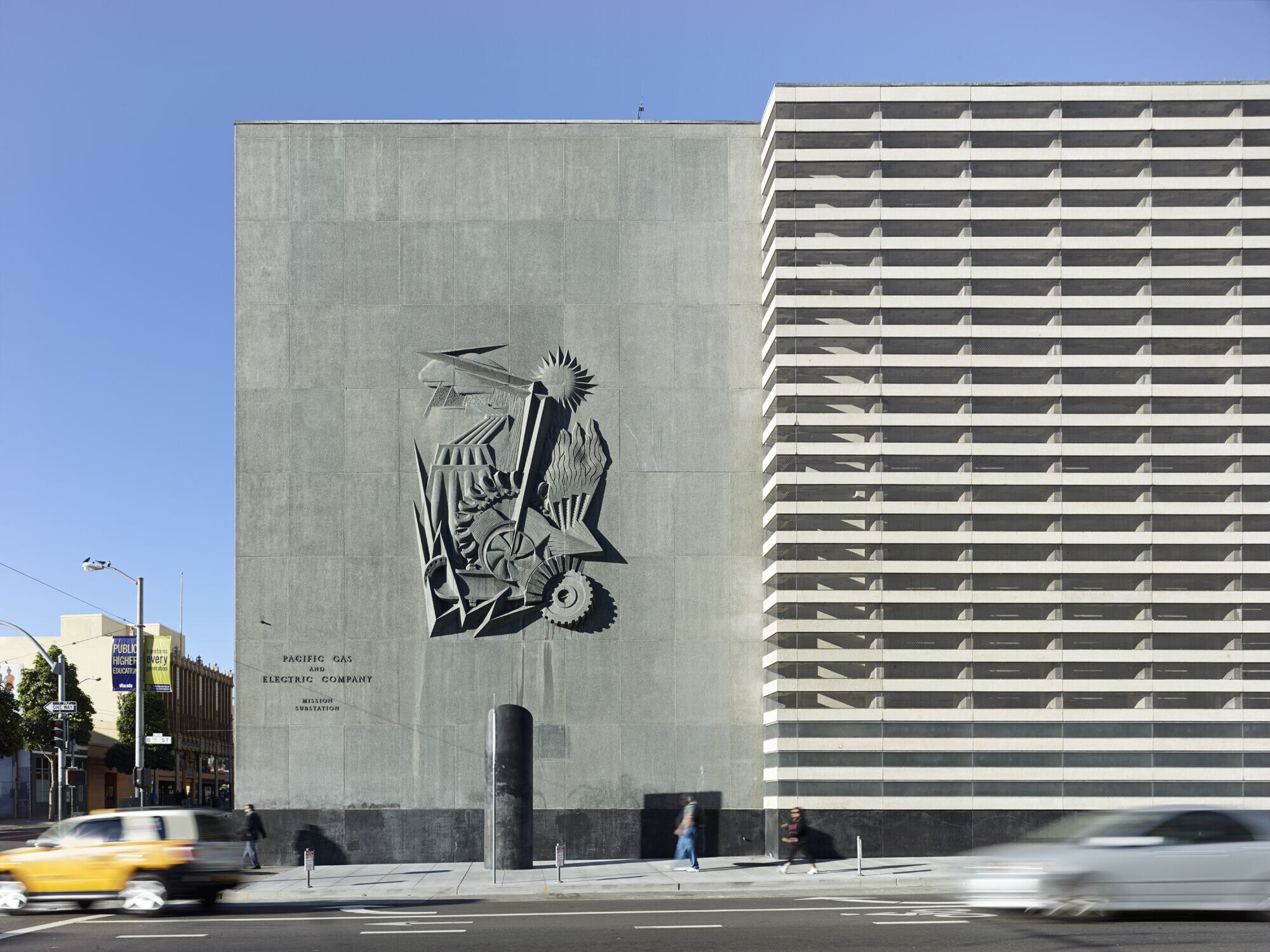 TEF also designed a gate and, on the 8th Street side, reworked the substation's former ventilation shaft, which no longer serves its original purpose. The shaft used to be completely open except at the bottom, which was filled with cast glass on three sides. Later that was removed and a steel plate was installed, as well as expanded steel mesh in the openings above, all the way to the top of the shaft. The design team replaced the wire mesh with stainless steel mesh, running it down to the bottom row and gray 3form resin panels were installed in front of the mesh, to keep the shaft litter free. The whole shaft was uplighted behind so it all glows at night. Lighting is key to helping the area feel secure. The fence will be lit from the front, too, and LED lighting washes the faces of the planter walls.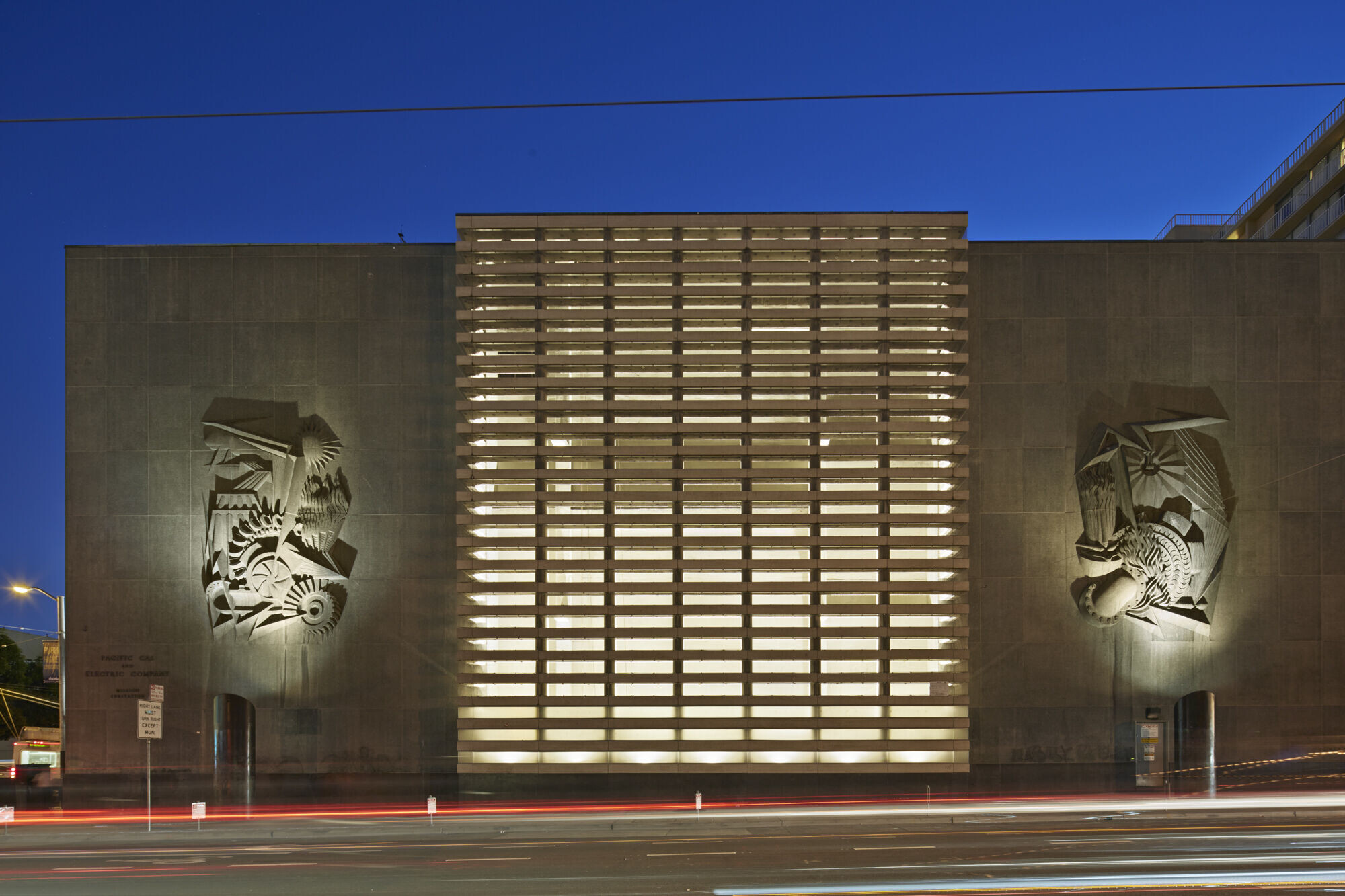 Electrical substations are enduring parts of the city, still serving their original function long after the neighborhoods around them have changed completely. Although they can't contribute to street life in the way that residential and commercial buildings do, that doesn't mean they can't be good neighbors with strategic architectural intervention from time to time.
This project is the second in a series of improvements at PG&E substations, designed to meet the practical needs of the utility giant while enhancing the community it serves.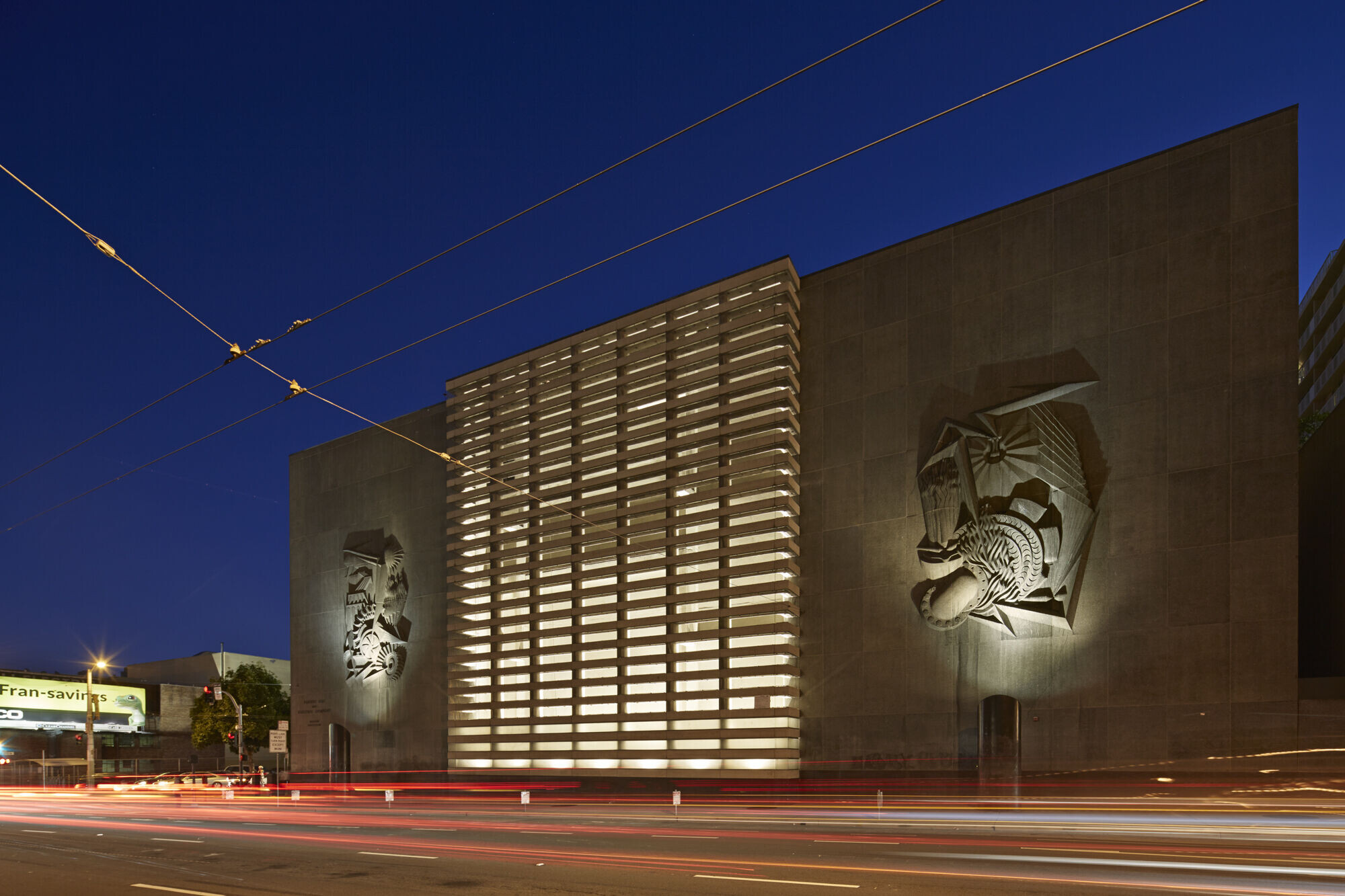 Project Team
Architecture: TEF Design
Contractor: Paradigm General Contractors
Structural Engineer: Cushing Associates
Civil Engineer: BKF Engineers
Lighting: Illuminosa
Utility Consultant/Owners Representative: Urb-in
Client: PG&E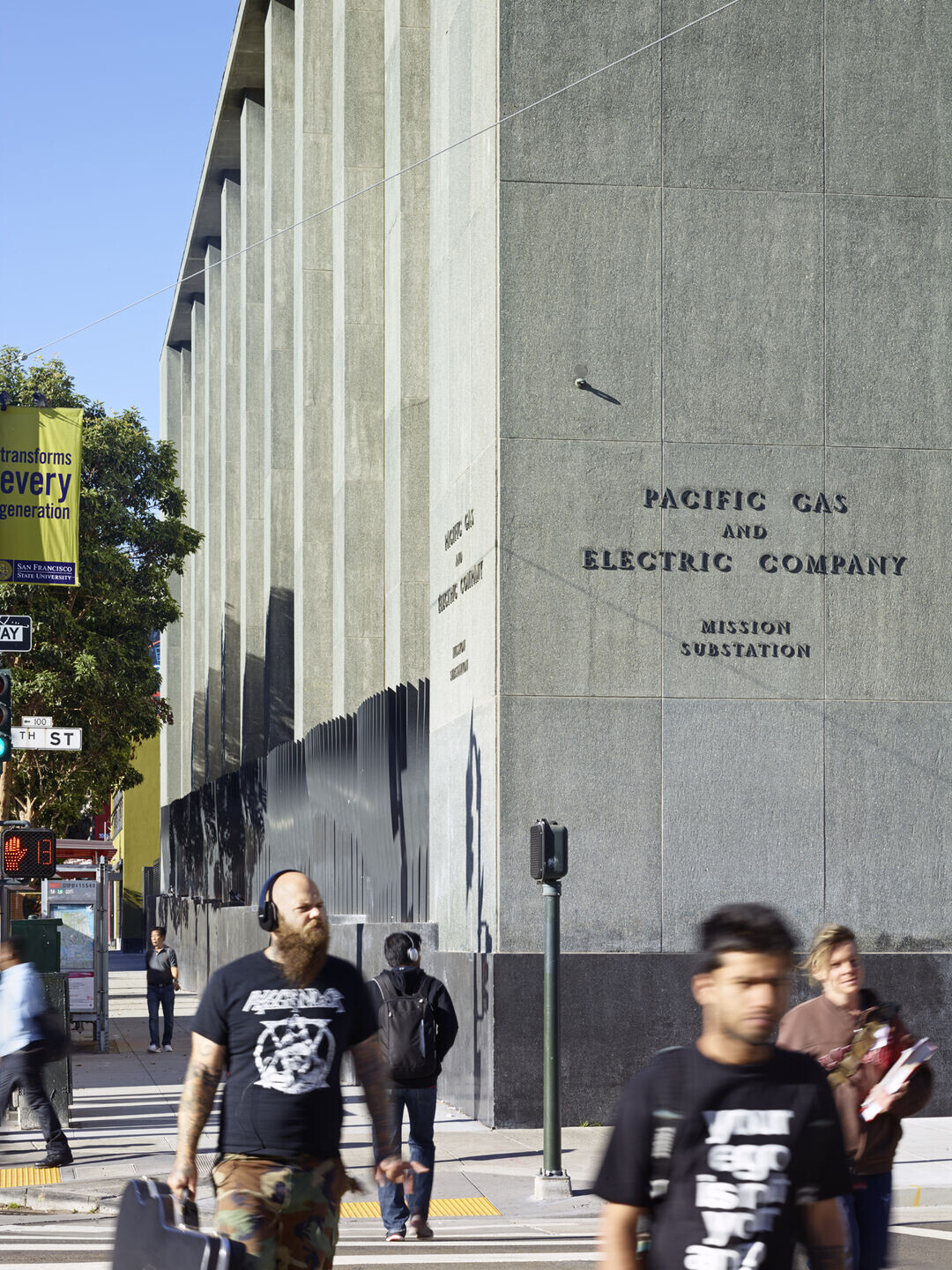 TEF Design team
Amy Eliot, Principal
Paul Cooper, Senior Project Manager

Photography
Bruce Damonte