A new home for public service in Minneapolis brings local government to street level. It defies the architectural pattern of inaccessible bureaucratic centers, instead creating an inviting space for the public that encourages personal connections, open dialogues and civic engagement.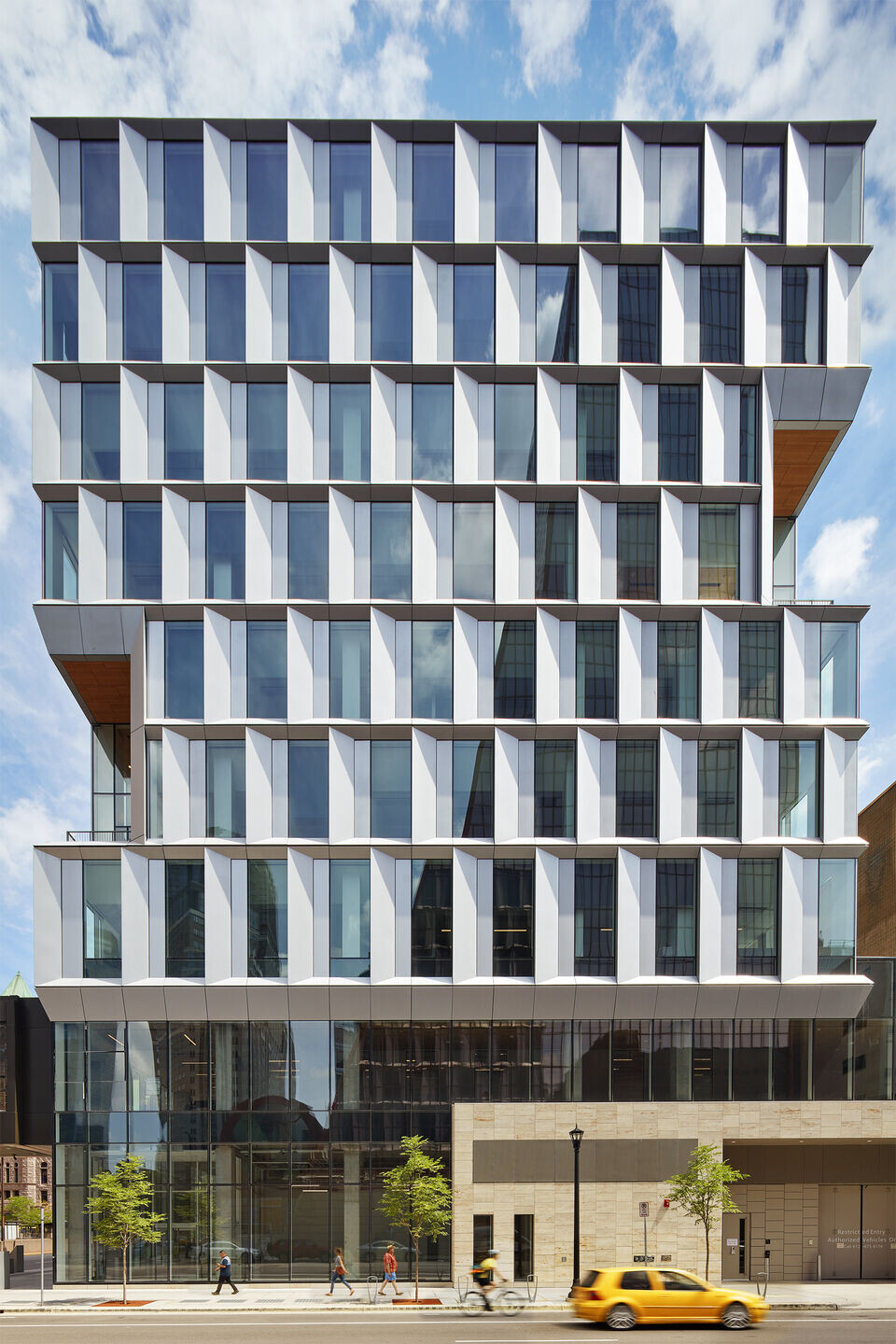 The historic, granite buildings that make up Minneapolis's Government District offer a stately yet opaque architectural vision of civic duty, engagement, and transparency. But if the traditional architecture parlante approach to civic design has required stylistic solemnity, the new Minneapolis Public Service building offers a contemporary alternative.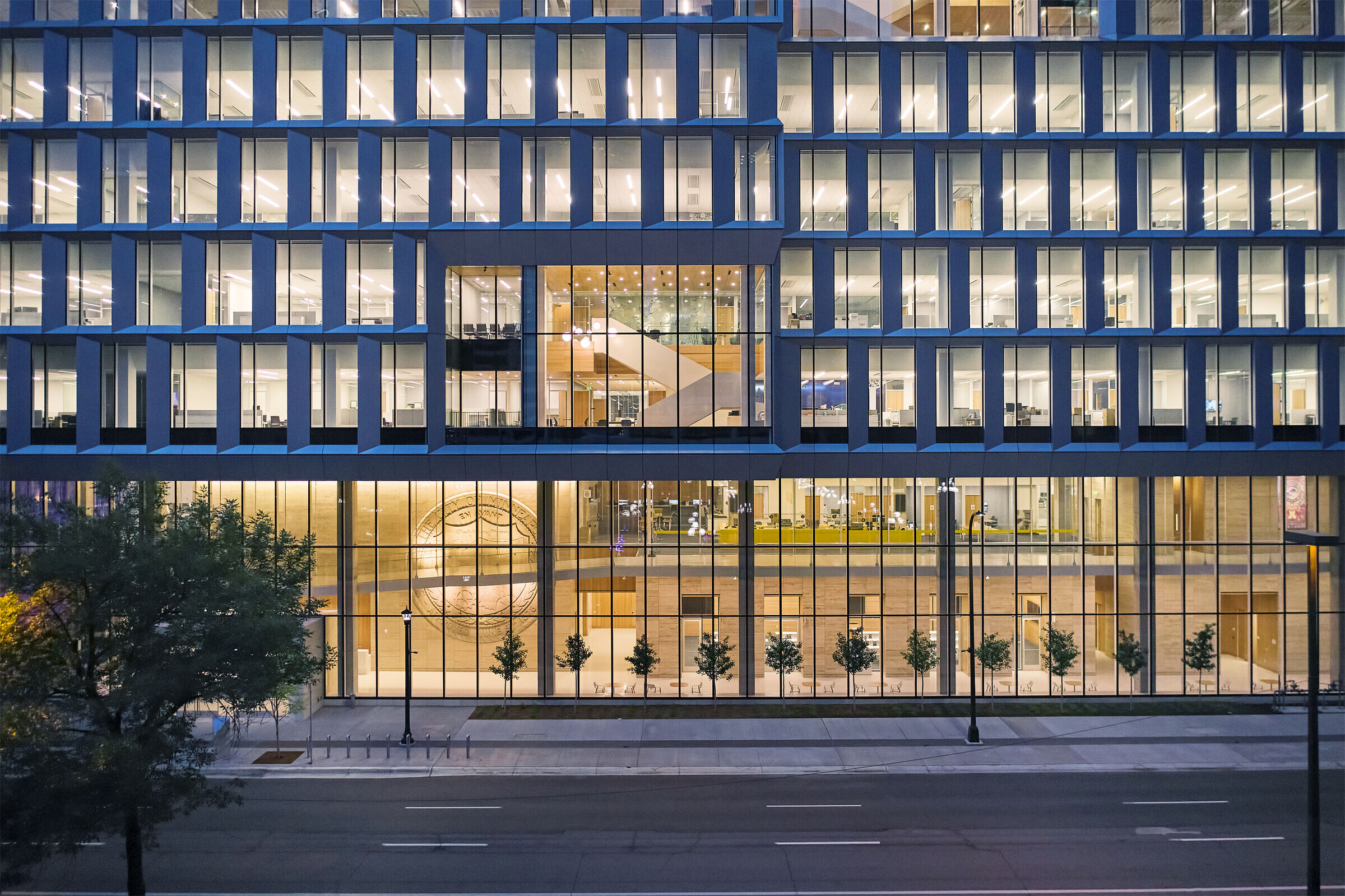 Developed in close partnership with the City of Minneapolis and public advocates, the building is the latest in a new coalition of civic architecture conceived around the question: "How can our public spaces better reflect the communities they serve?"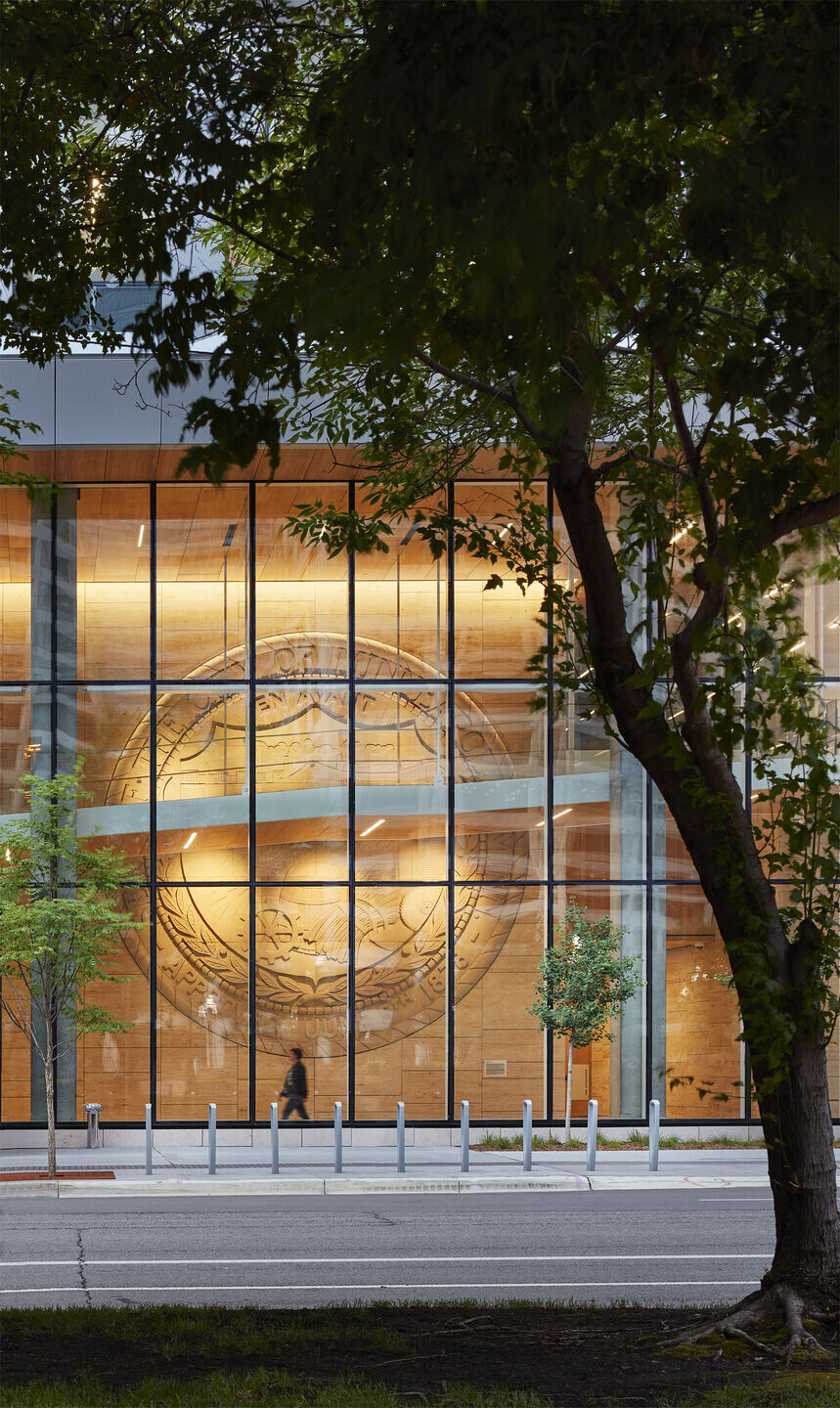 It starts with openness. The soaring glass and aluminum facades that wrap the Public Service Building are a welcoming, bright face in the quad. Double height pockets are carved from the building, breaking up its massing and giving each of its frontages a distinctive presence.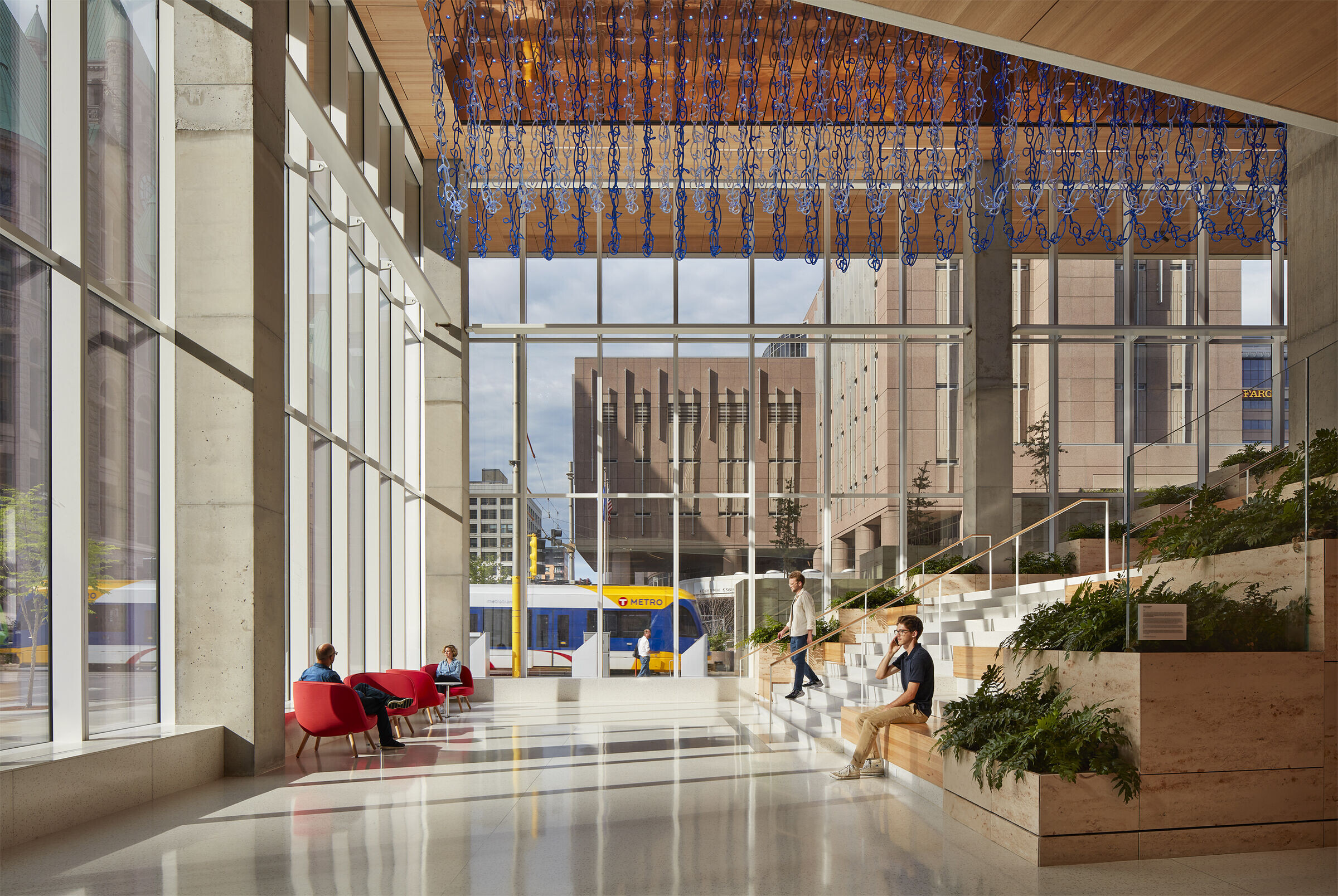 Easy public access also helps to extend an invitation to the public. Bus and light-rail stations pass by and drop off next to the new building, offering easy access to it from across the city.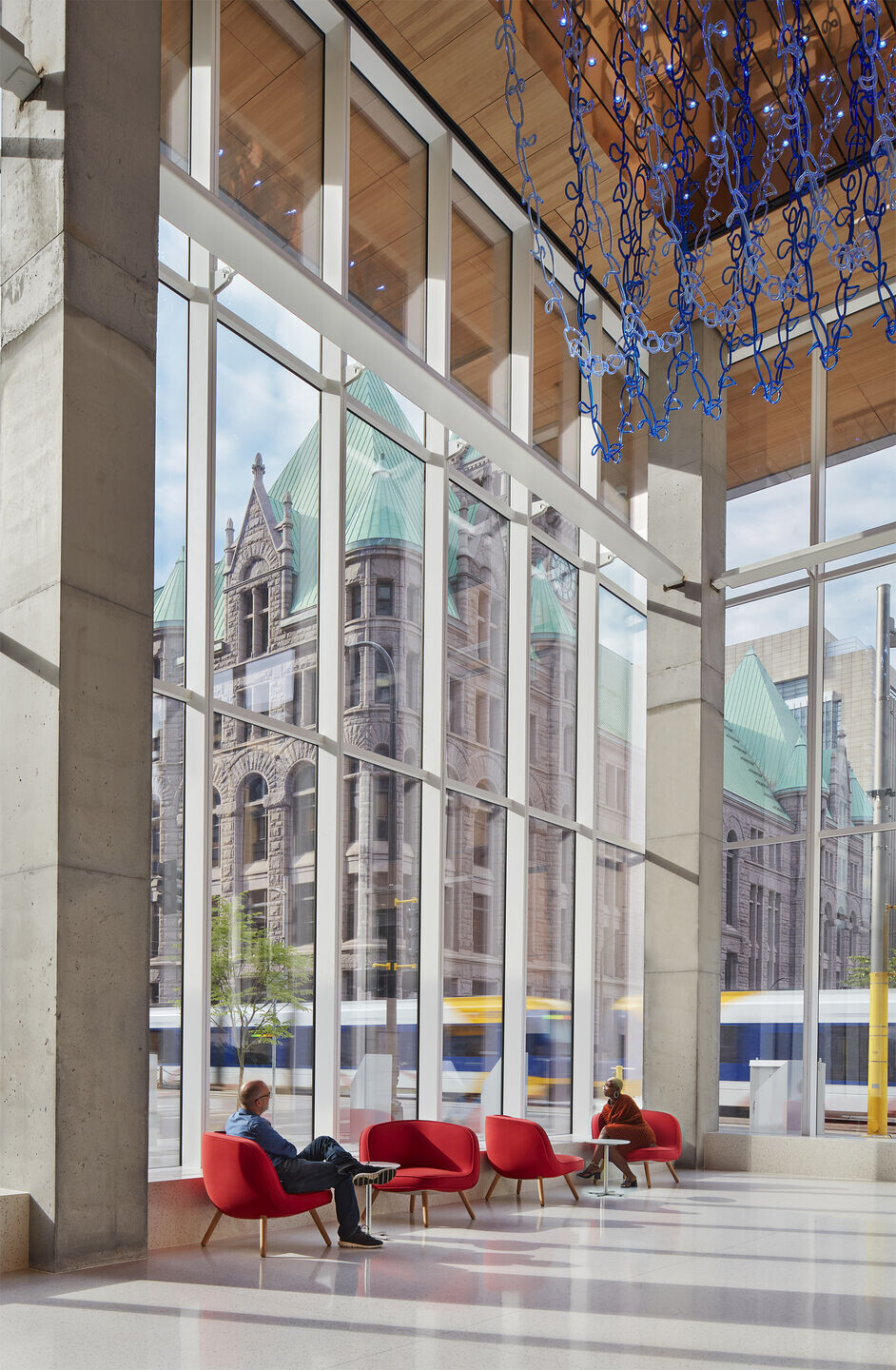 A large feature stair in the entry foyer provides inviting public space that, even if not physically connected to the square outside, is visually linked to life on the street.
On the building's second floor, an extra lobby plugs the 370,000-square-foot building into the city's second sidewalk: Minneapolis' sprawling network of skyways.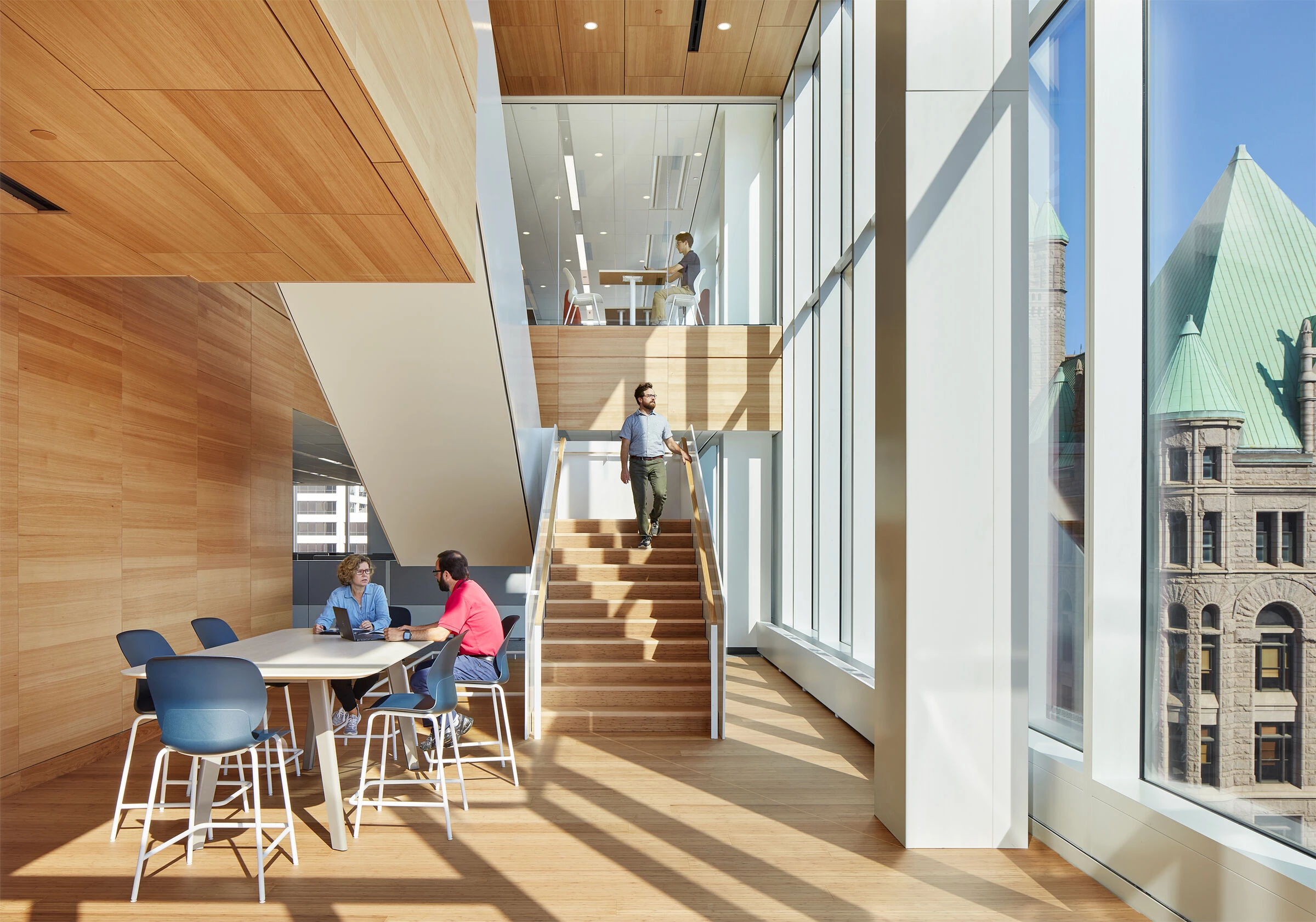 The themes of transparency and connection continue inside, even as access slowly switches from open-to-all to secured workplace. The office floors—levels 3 to 10—contain daylit workspaces and enclosed offices, quiet spaces for personal time, improved indoor air quality, and a top-floor conference space, café and terrace. Once scattered across various buildings in the city, 10 city departments and 1,200 employees are brought together in one building.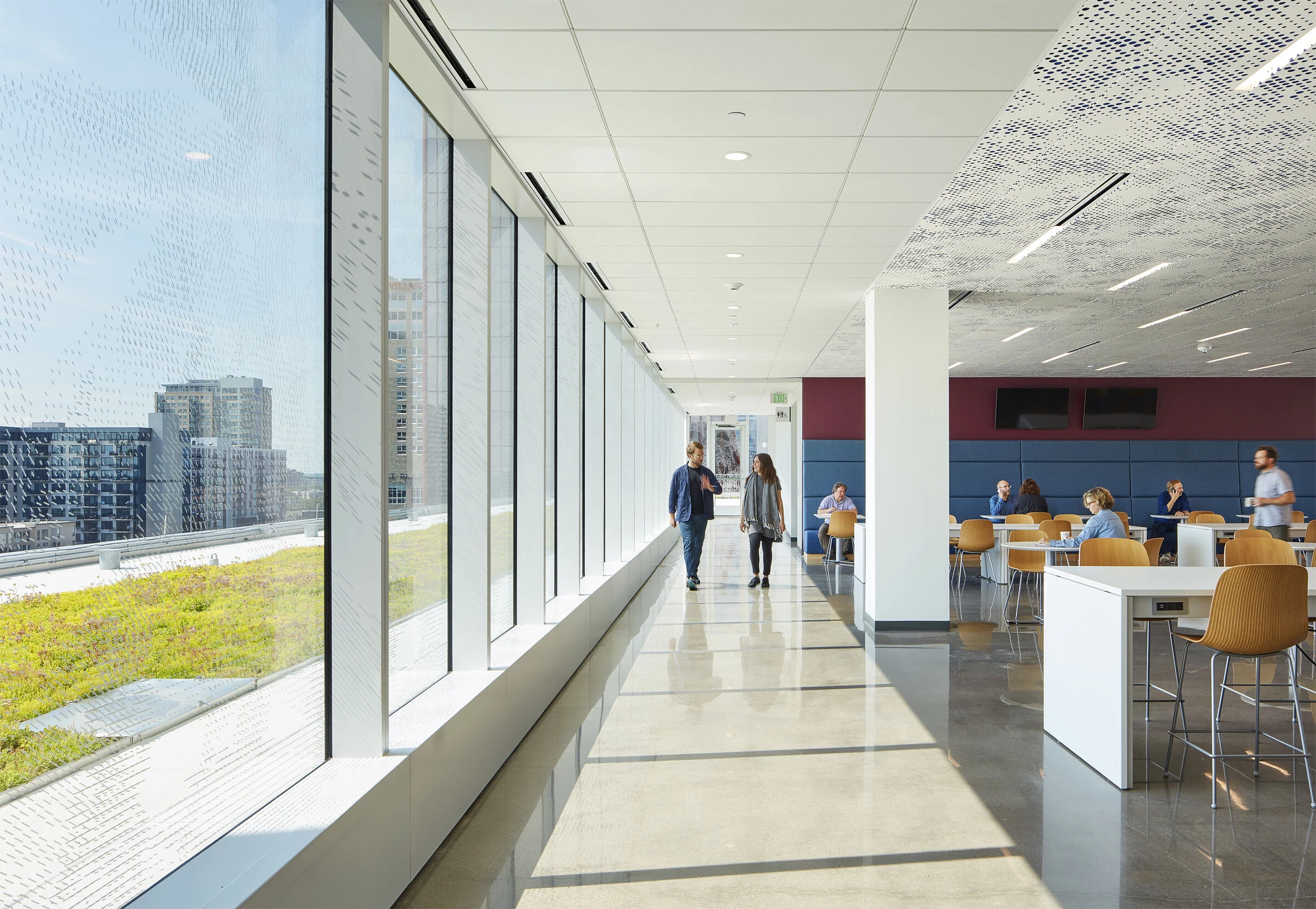 Today, employees are just as likely to meet in transit as they are in meetings: the communicating stairs in double height spaces trace their way across the building as they ascend, their landings expanded to serve as additional breakout spaces. In a government building requiring high security, the design still feels open and airy at every turn.