The Mambourin Discovery Hub is an optimistic and inspiring commercial fitout for a new property estate sales hub in Melbourne's developing West. The hub operates as a hybrid sales experience and community/ event space that reflects the new residents aspirations for community and family living.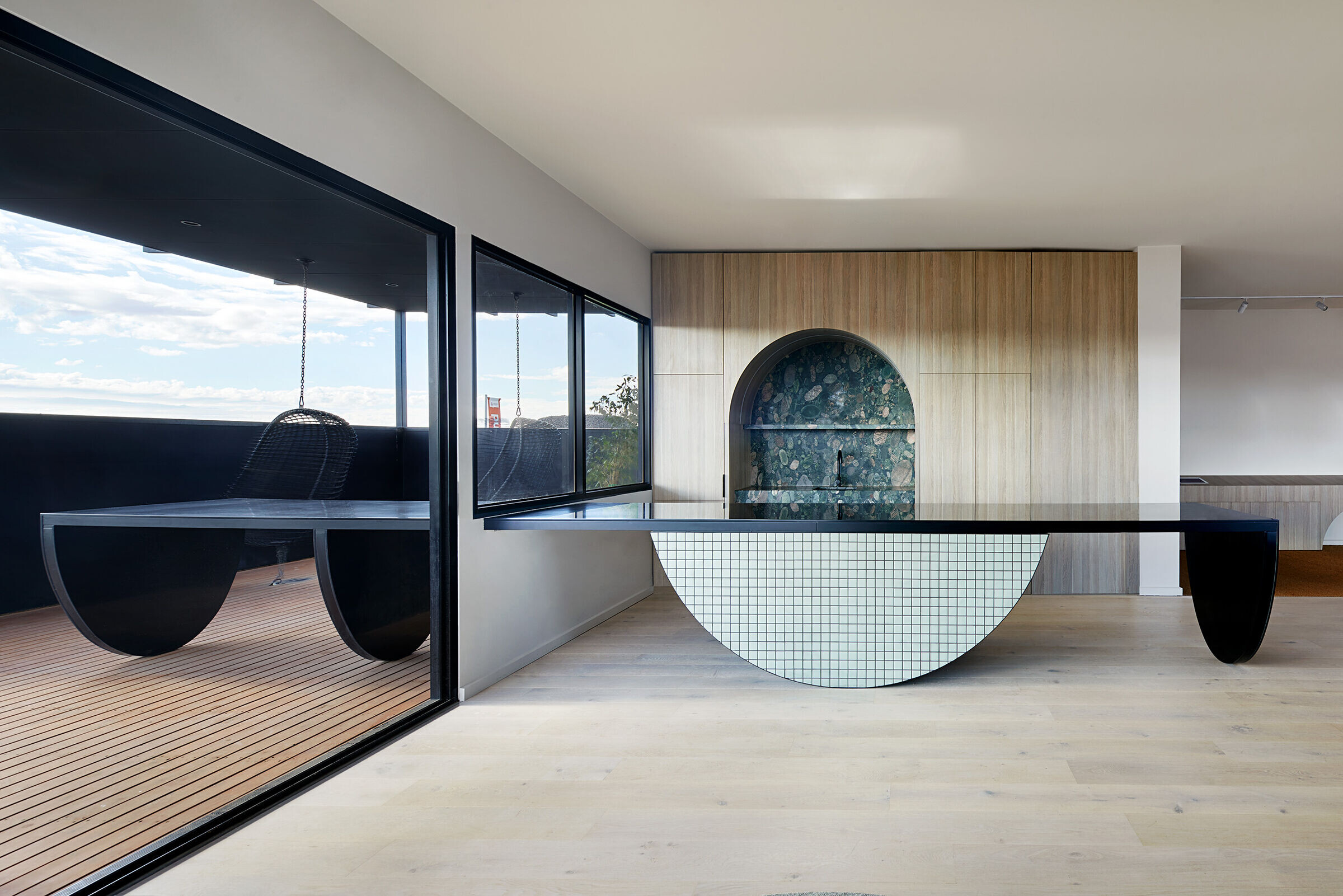 The design concept was conceived through a series of circular diagrams representing ideas of community, coming together and wellness which created an overlapping 3 dimensional positive & negative curved visual language that was employed to inform the spatial design and the design of key interior objects such as the Kitchen island bench.
The project is a unique brief as it is part commercial, part home, there is no built housing product yet for the potential resident to visit, so the interior of the hub needs to create a mood and atmosphere that is aspirational, positive and creates a sense of belonging.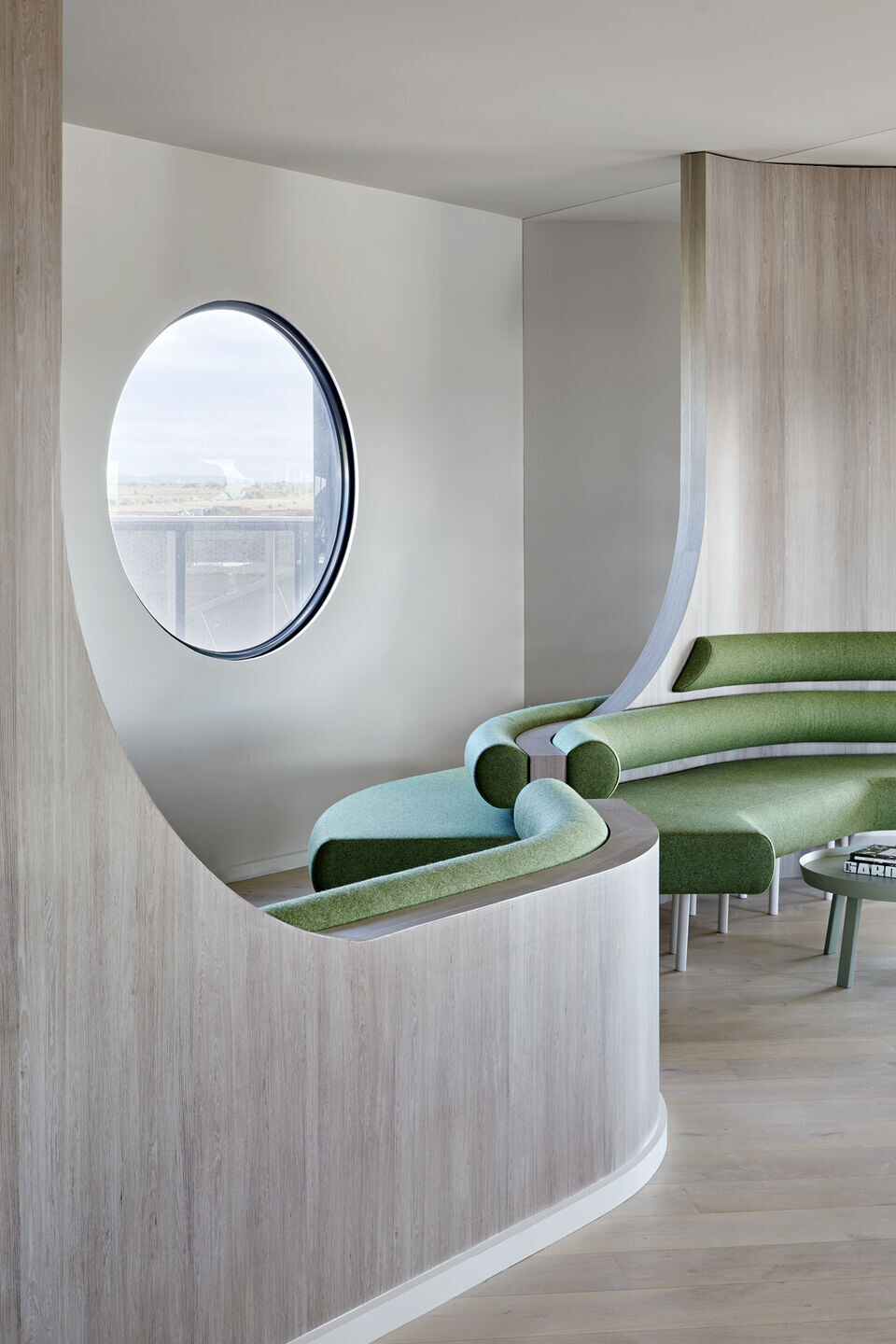 The spaces and joinery objects aren't limited by typical functional requirements, the joinery objects can be rearranged and dividing curtains can be deployed to divide the space into different modes during sales times or for community functions in the future. The Lounge area including a functioning Bar and Kitchen services visitors during the day and can be used to service sales or community functions in the evenings.