A 3 bedroom 1960s apricot brick unit is transformed into a spacious 2 bedroom + study bachelor pad designed for moderan living.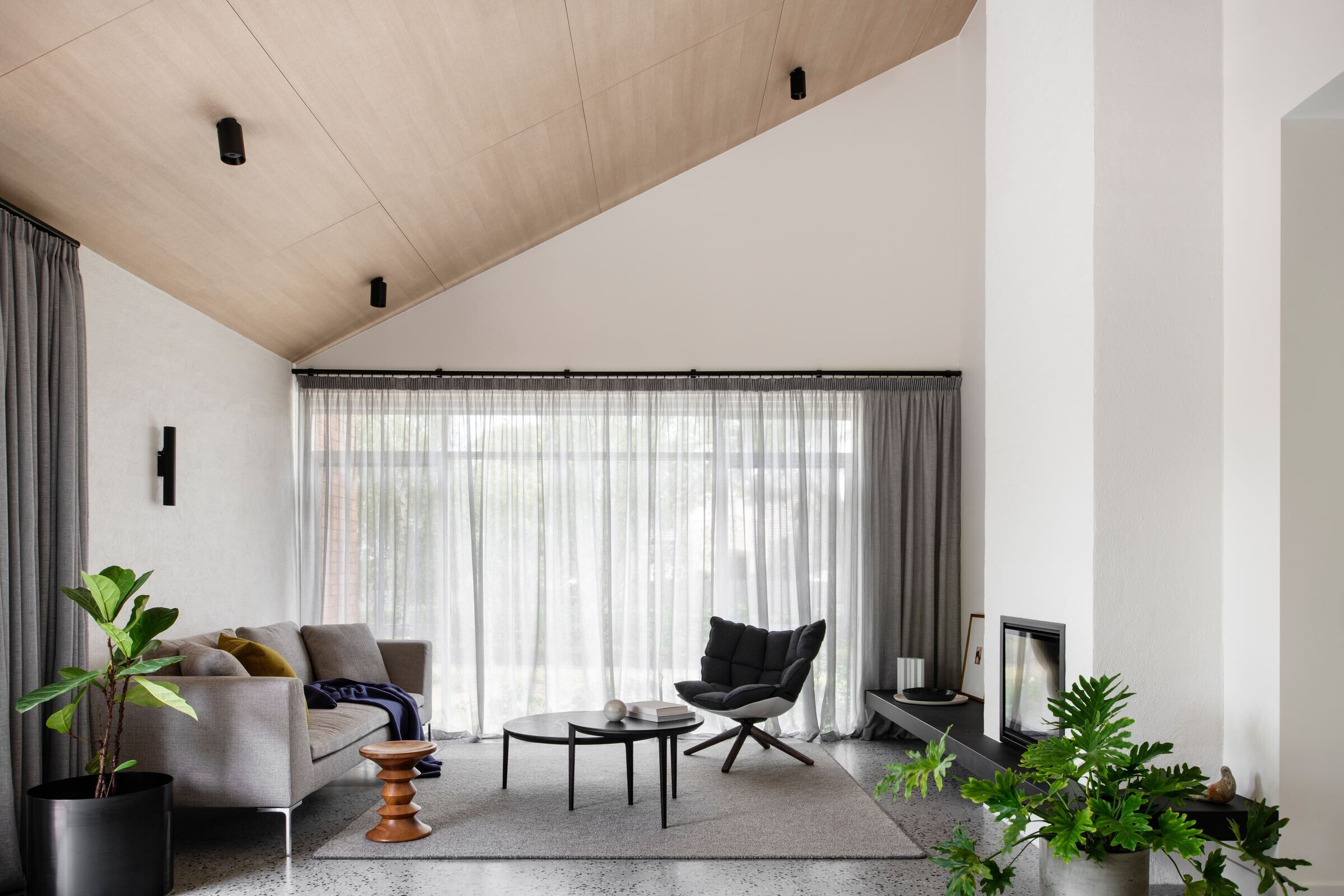 What was the brief?
To create something unexpected from the street, a haven behind an unassuming facade. Our client, a bachelor in his 50s, wanted to make the spaces in this home work for his lifestyle, and to create something meaningful to him.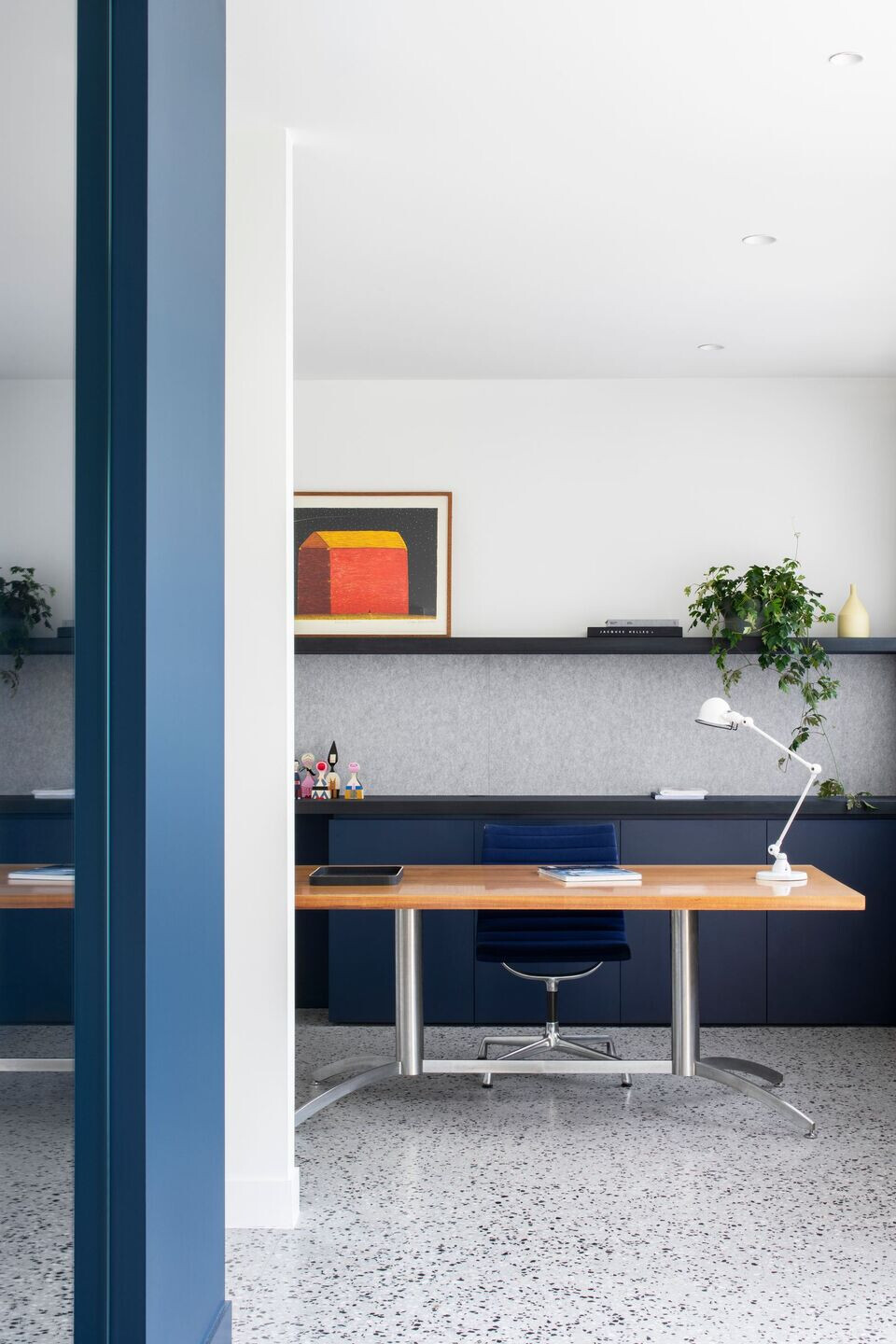 What were the key challenges?
When dealing with units, there are restrictions as to what you can do to the exterior. We needed to work within the existing footprint, and more or less keep all windows and doors in the same location.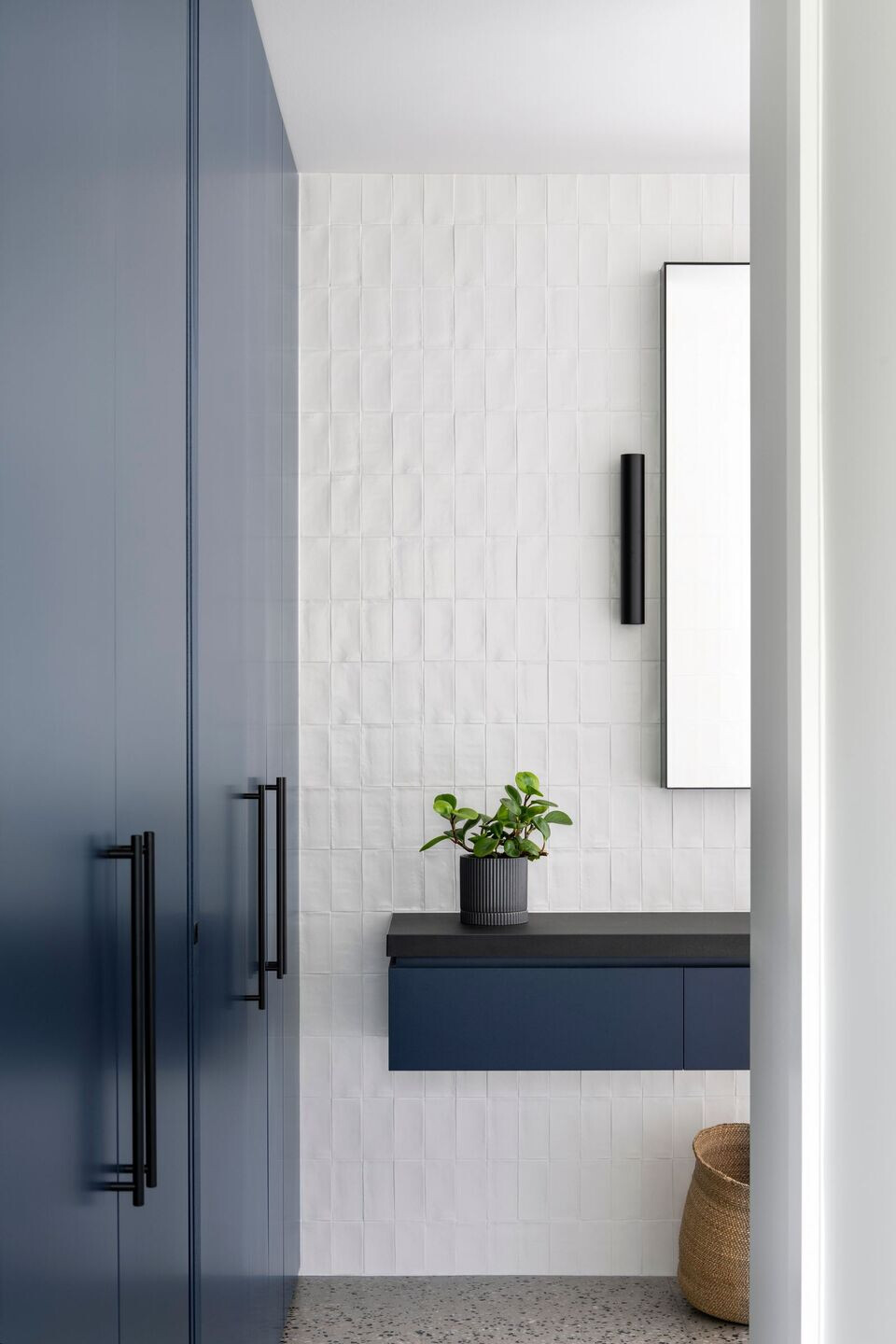 What were the solutions?
The middle bedroom was removed to make way for a luxurious ensuite off the master bedroom and walk in robes to each bedroom. The kitchen, previoulsy tucked away in the back corner of the house, became the heart of the home in the central open plan area, with new raked ceiling and large sliding doors opening out onto the existing courtyard to create a better connection to the oudoors. This allowed the back of the house to be zoned so that the study could easly be converted to a bedroom in the future if needed, with a family sized bathroom in the same area, and even a separate side entrance off the rear street.
The interior was completely reconfigured and stripped back to emphasise clean lines and big volumes. Bold and robust materials were adopted such as polished concrete and navy cabinetry, offset by the warmer tones of hardwood timber.
How is the project unique?
Unlike most extensions or alterations, this project removed a bedroom rather than adding more. What resulted is a very spacious 2 bedroom, 2 bathroom + study home with a new, open-plan living space perfect for our client who loves to entertain.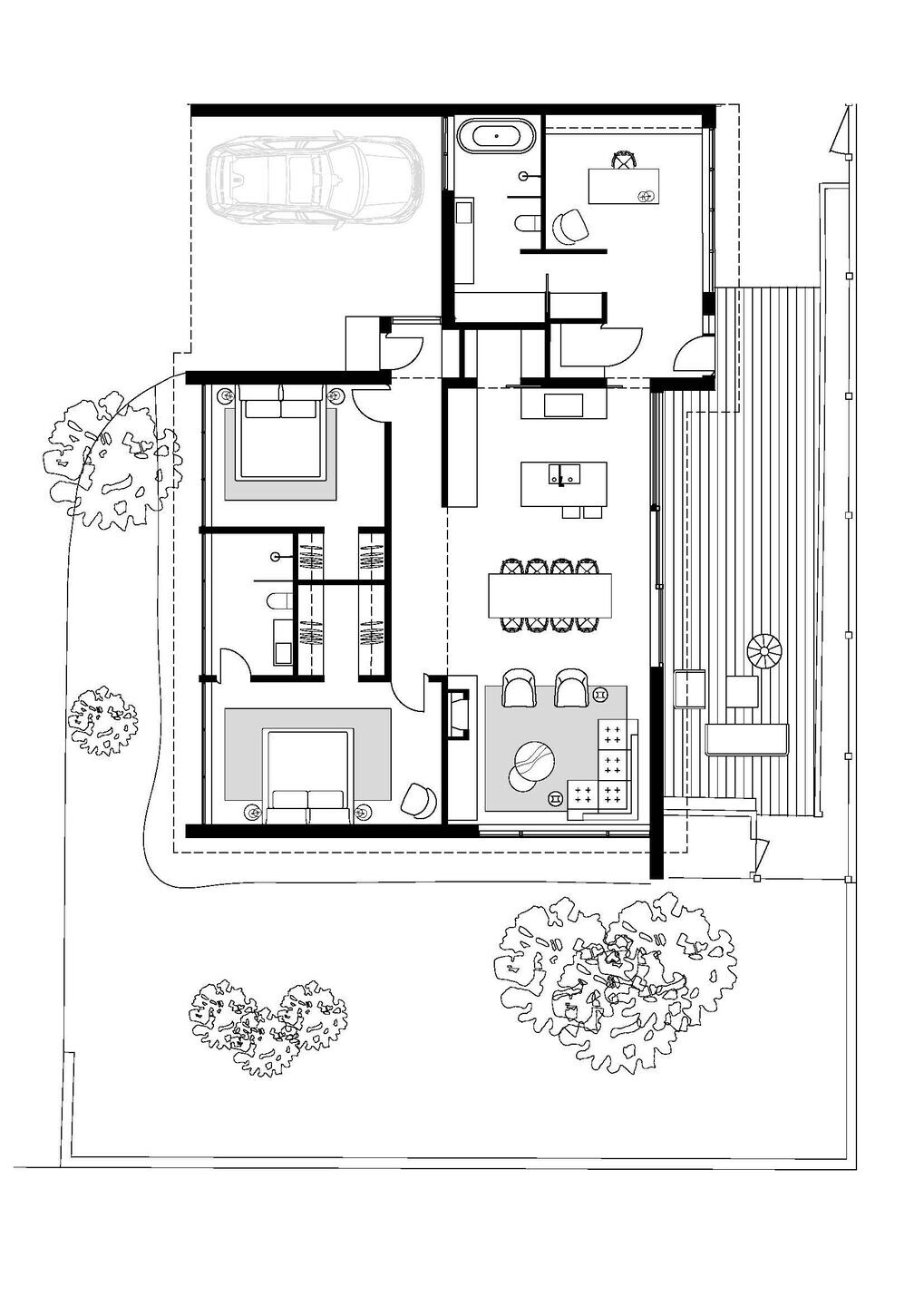 Material Used:
1. Flooring: Polished concrete premix - Imagecrete 'Nicosia'
2. Benchtops: Laminam XL Calce in 'Nero' - Signorino
3. Joinery: Laminex 'French Navy'
4. Joinery: Navurban 'Ashwood'
5. Tapware: Astra Walker Icon series
6. Door hardware: Made Measure
Furniture:
1. B&B Italia Husk Swivel Armchair - Space Furniture
2. B&B Italia Charls Sofa - Space Furniture
3. SP01 Etoile side tables - Space Furniture
4. Sp01 Thomas Bar Stool - Space Furniture