The new project to transform the main entrance to the University Hospital Bern is intended to clarify and simplify the existing situation resulting from a series of successive previous transformations. The latter have created a conglomerate of non-functional and heterogeneous additive spaces with no representative value.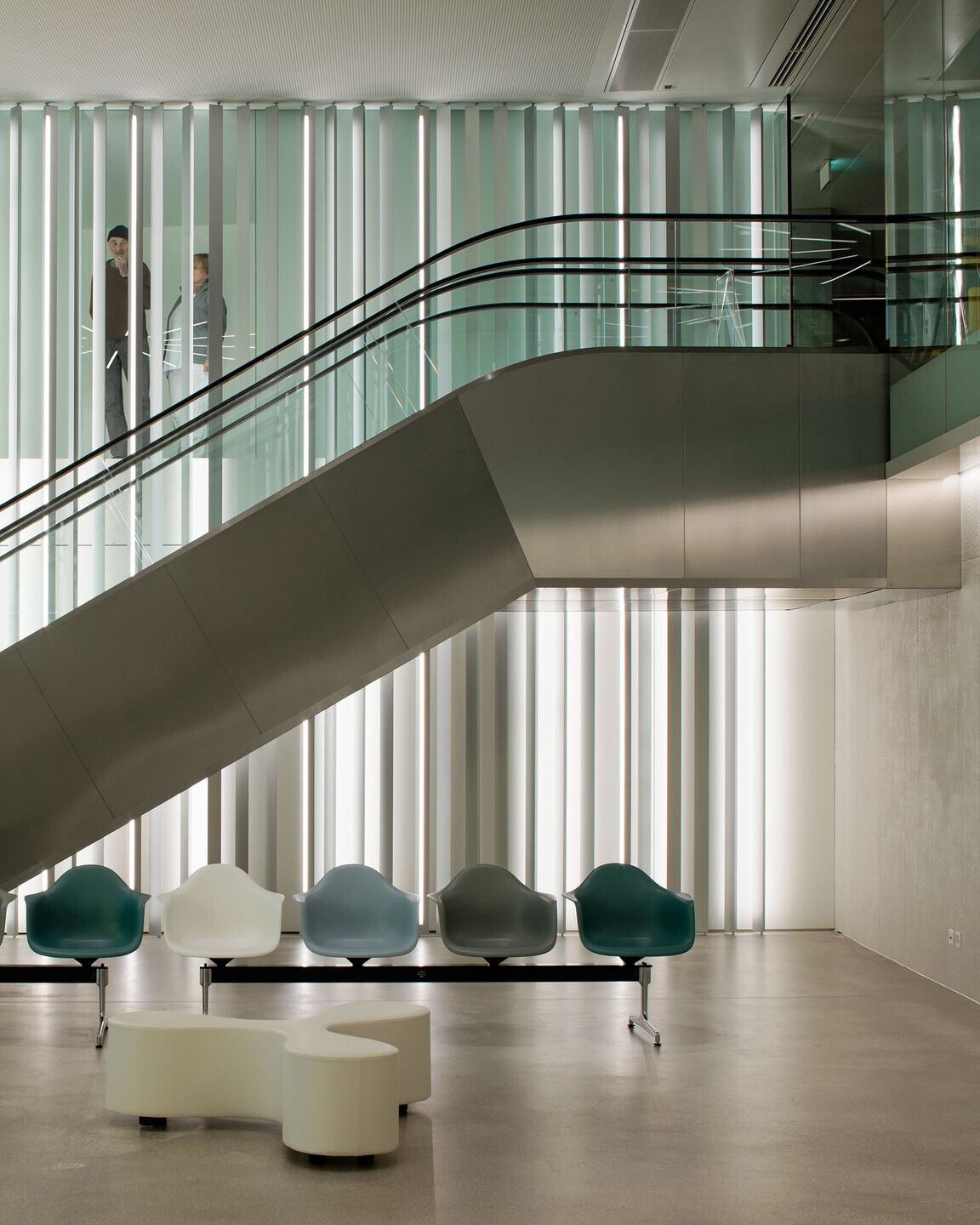 In the original project, the reception areas - reception, information, waiting area, cafeteria and shops - were concentrated only on the upper level around an interior square with zenithal light. Access to it was only guaranteed by a staircase and an elevator, which posed functional problems given the heavy traffic of more than 5000 people per day.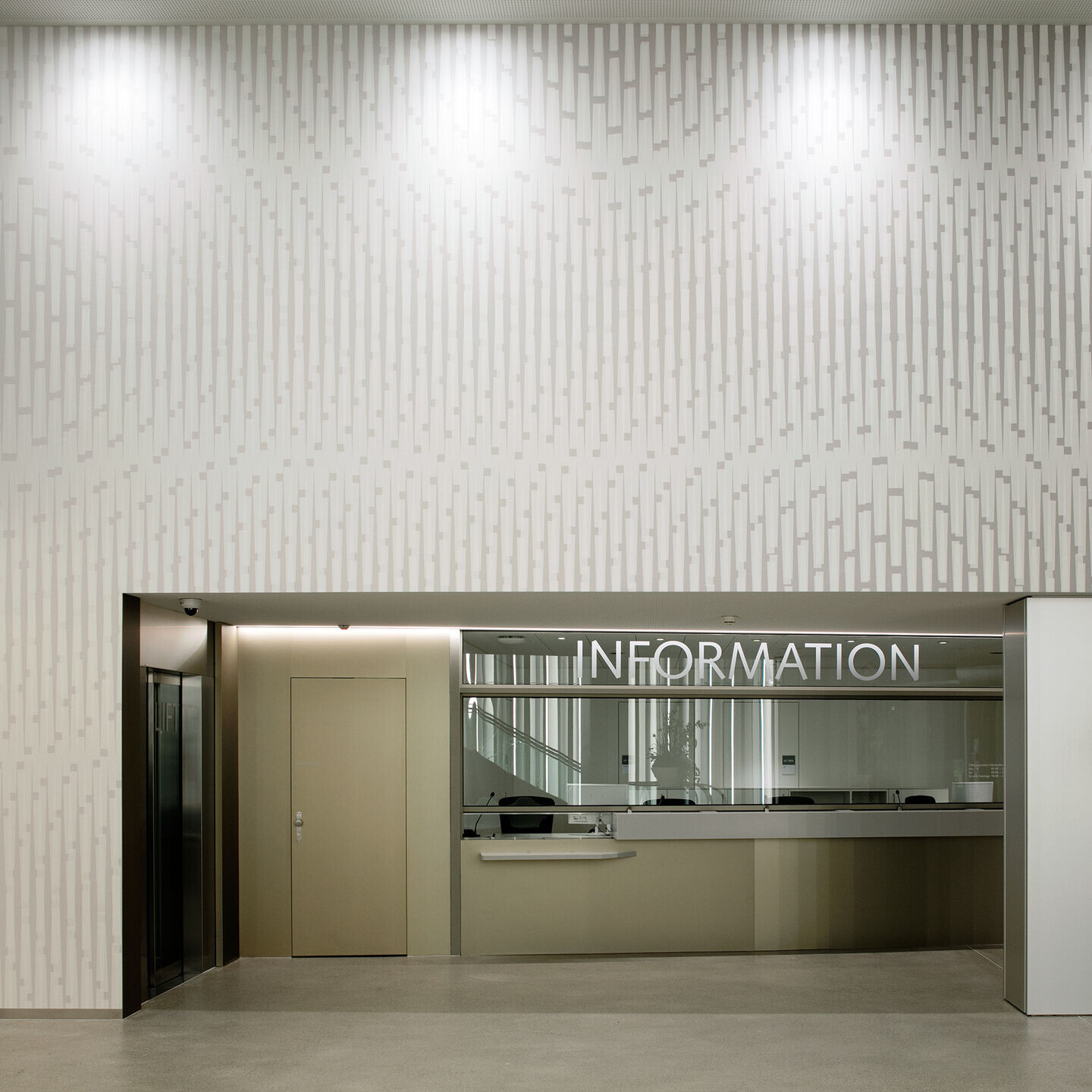 The new project proposes to connect the two spaces, that of arrival on the ground floor and the inner place on the upper level in a spatial continuum. The first space, of double height, concentrates reception and information activities; an entrance hall that makes the transition between the exterior and interior space. Placed in visual contact, the two spaces are designed to facilitate the orientation of visitors and patients; the route from access to the main elevator block is direct and immediately recognizable. A staircase supported by a luminous wall leads visitors to the upper level where the waiting rooms, cafeteria and various shops arranged around the' inner square' are located.
The choice of composition, materials and layouts, which are far removed from the usual language of hospital spaces, give rise to welcoming and comfortable atmospheres, closer to the reception areas of a hotel. Special emphasis has been placed on natural and artificial light in order to create a high degree of legibility.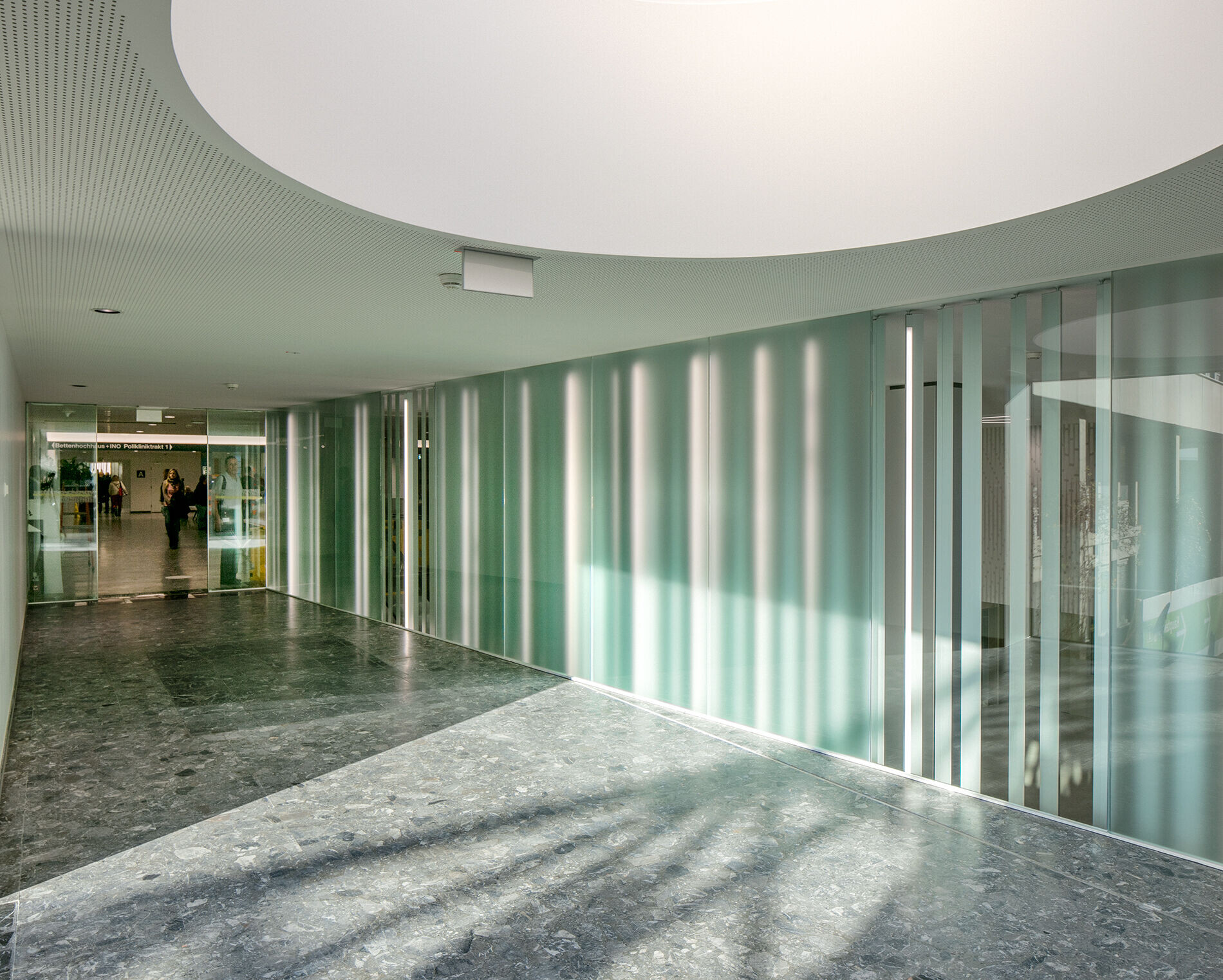 The new facade, entirely glazed, is a large screen that transfers the scale of the entrance hall to the outside, giving a glimpse of the internal dynamics.Externally, a complete refurbishment of the spaces has made it possible to reorganize traffic flows - pedestrians, public transport, cars and taxis - in order to make access to the hospital more functional and welcoming.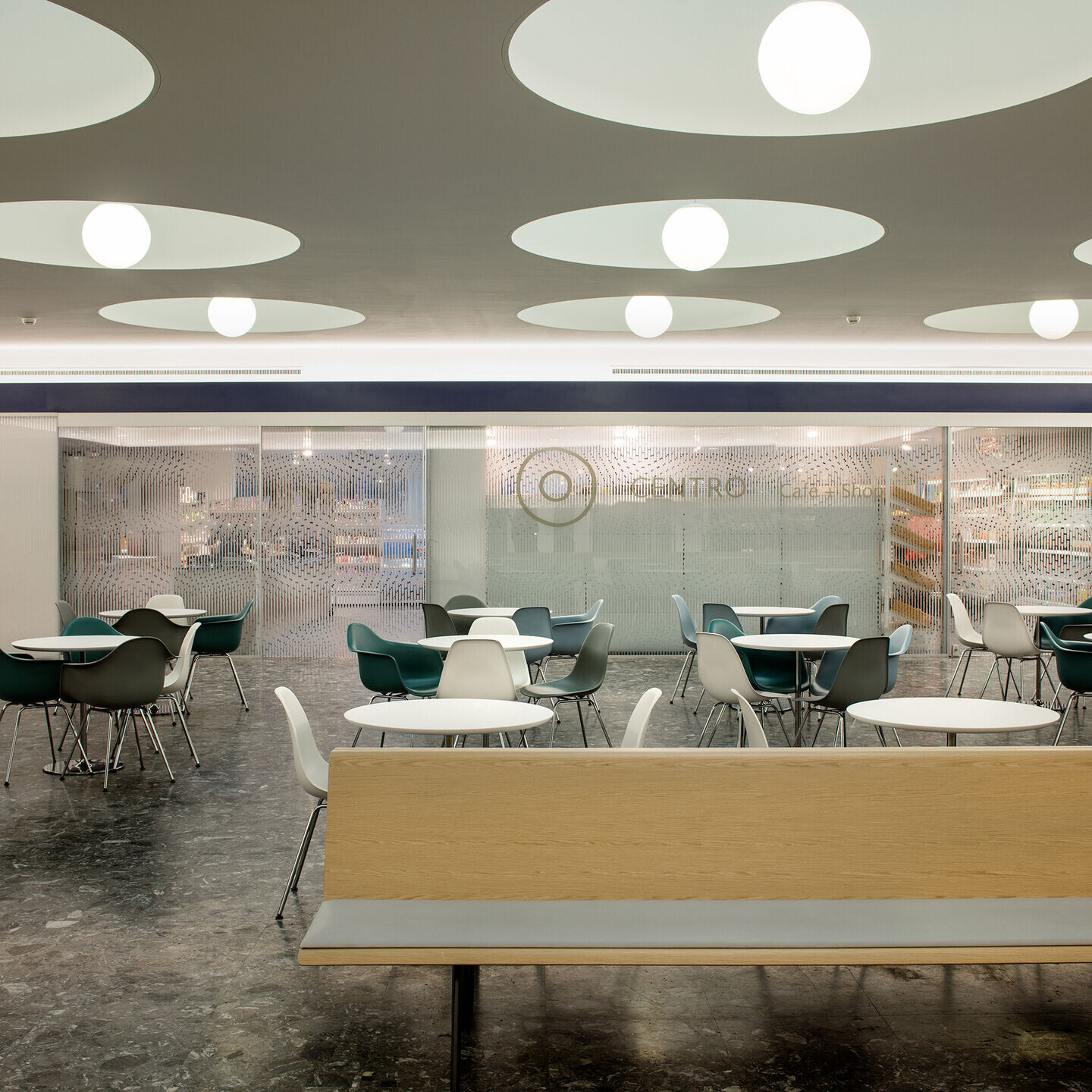 Superfluous segments of the existing footbridge were removed to make the main entrance to the hospital more visible and at the same time to make the interior space brighter and more open to the outside.