The project finds its ground at the heart of the Richelieu aisle of the Louvre, which has been subjected to several refurbishment campaigns.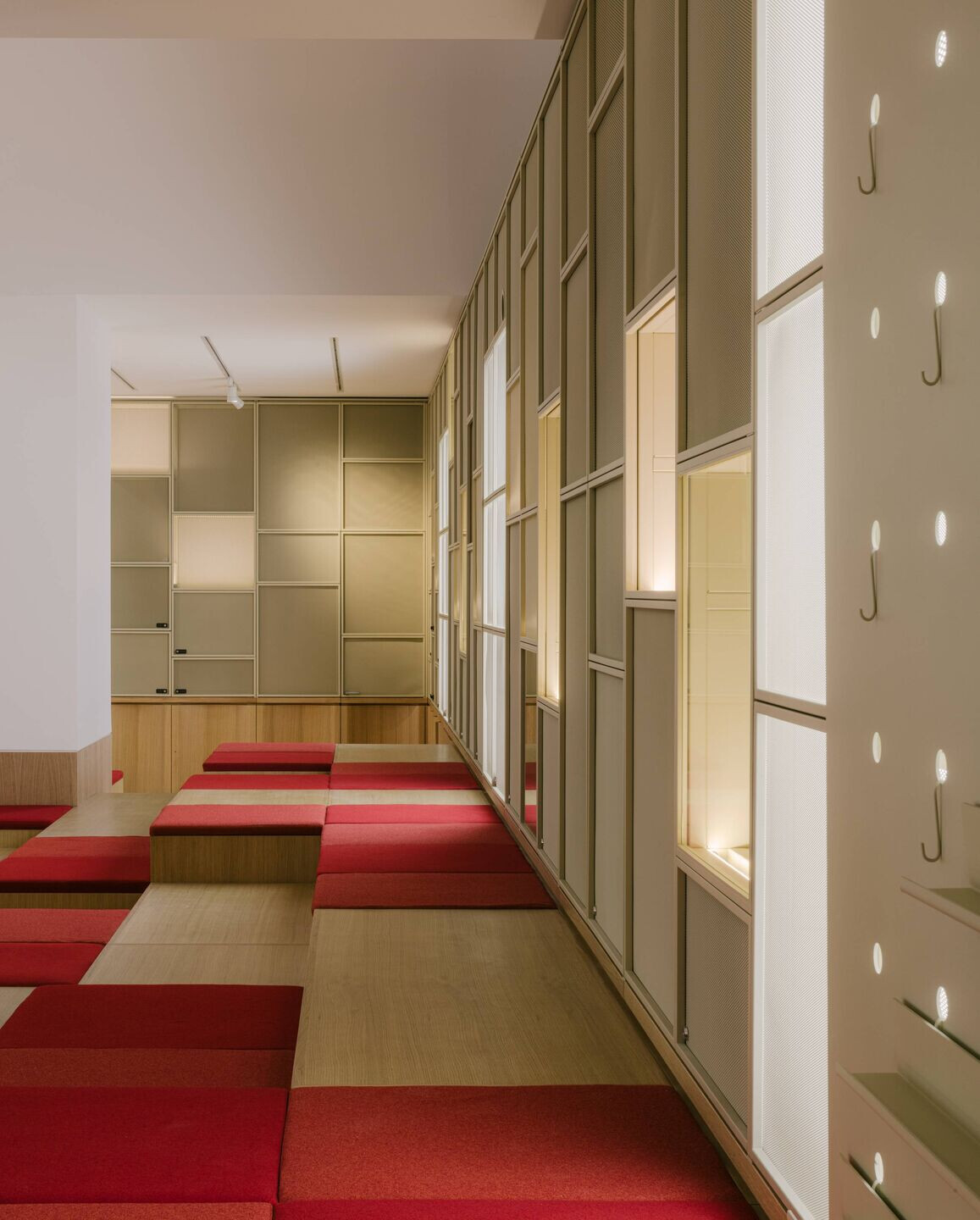 The Studio brings together two programmatic entities that the direction of the museum has wished to connect: the forum, a third-place for the young (exhibition, lectures and resting aera) which is the entry point to the educational workshops, and the educational space itself, which includes training rooms for adults and children, set in the former storage room of the Islamic art department.
The forum, a place for conviviality and exchange, is located just across the Great Gallery. The alcoves created by the plan of the vaulted spaces guide its design and use, supported by the arrangements of stands, picture rails and shelving.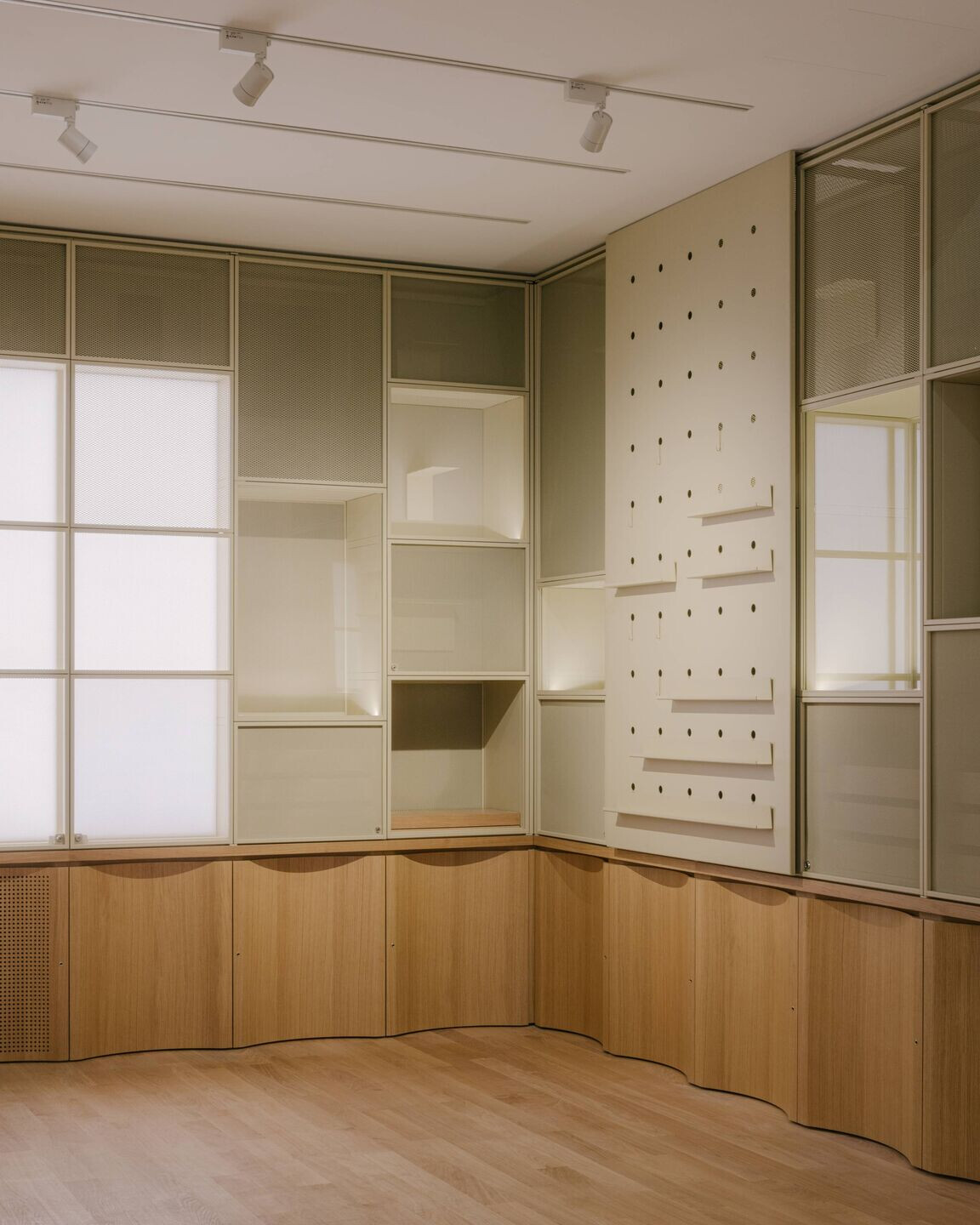 This modular and evolving space forms a break in the museum's itinerary: the visitors are invited to discover the workshops, get information or rest. A large wooden base underlines the continuity of the sequence of arches while forming seats and storage units.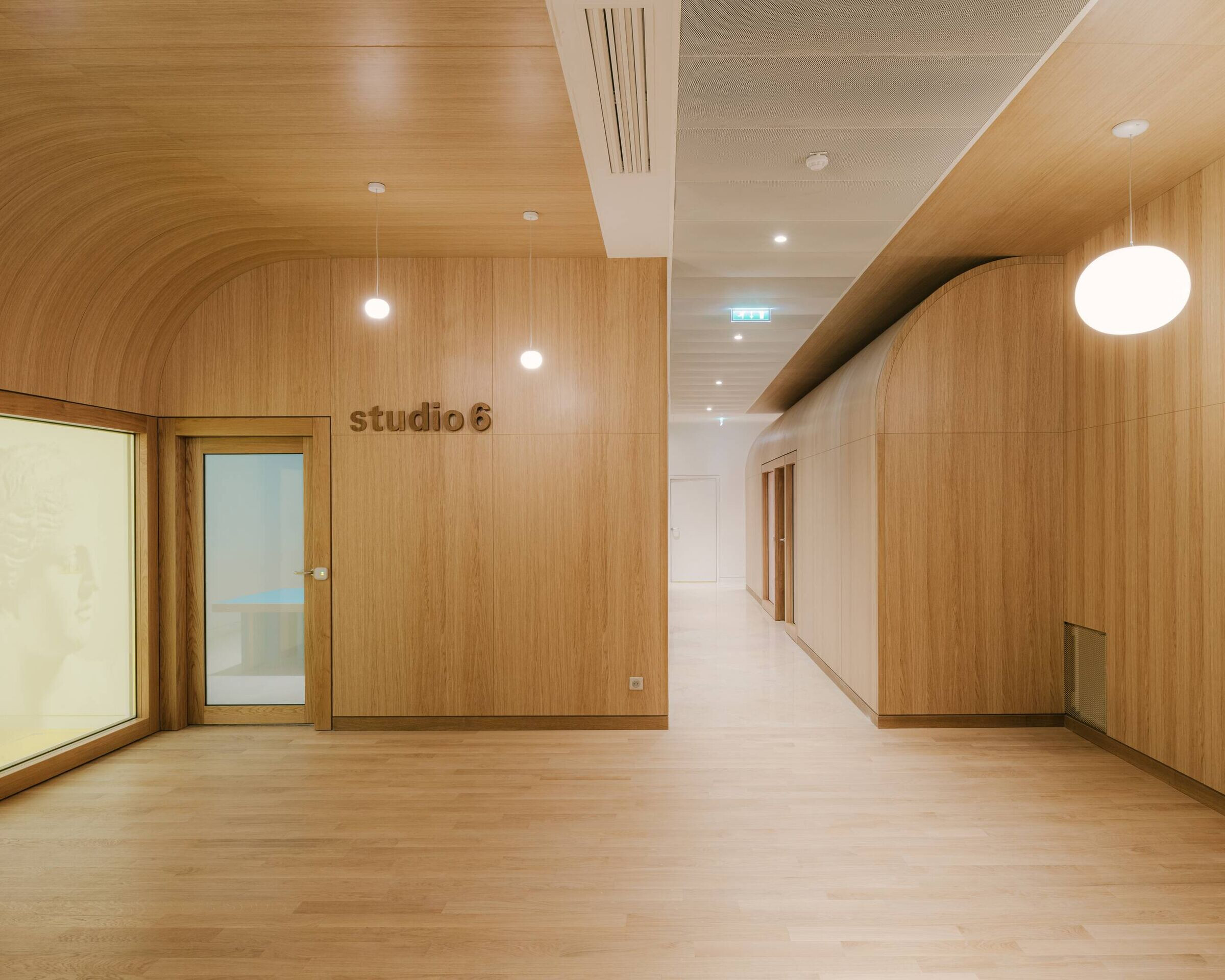 The bright white backdrop incorporates shelves that acts as dynamic archives displaying the production of the various workshops. The curved walls are used to create meeting places.The windows in and between the rooms and the workshops provide views between the new activities settled at the heart of the Louvre.
Material Used:
1. Flooring- Noraplan by Nora
2. Ceiling Seamless acoustic ceiling- Fade acoustic, by Icoustic
3. Interior lighting- Glo-Ball Suspension 1, Flos
4. Wall and ceilings panels - Type Micro by Topakustik
5. Wall fabric- Jet by Fidivi