Our clients were very open about us creating an entirely new way of living for them. Their previous home shared with two sons and three cats had very formal, uninspiring spaces. Our design for their new home has completely transformed the way they live.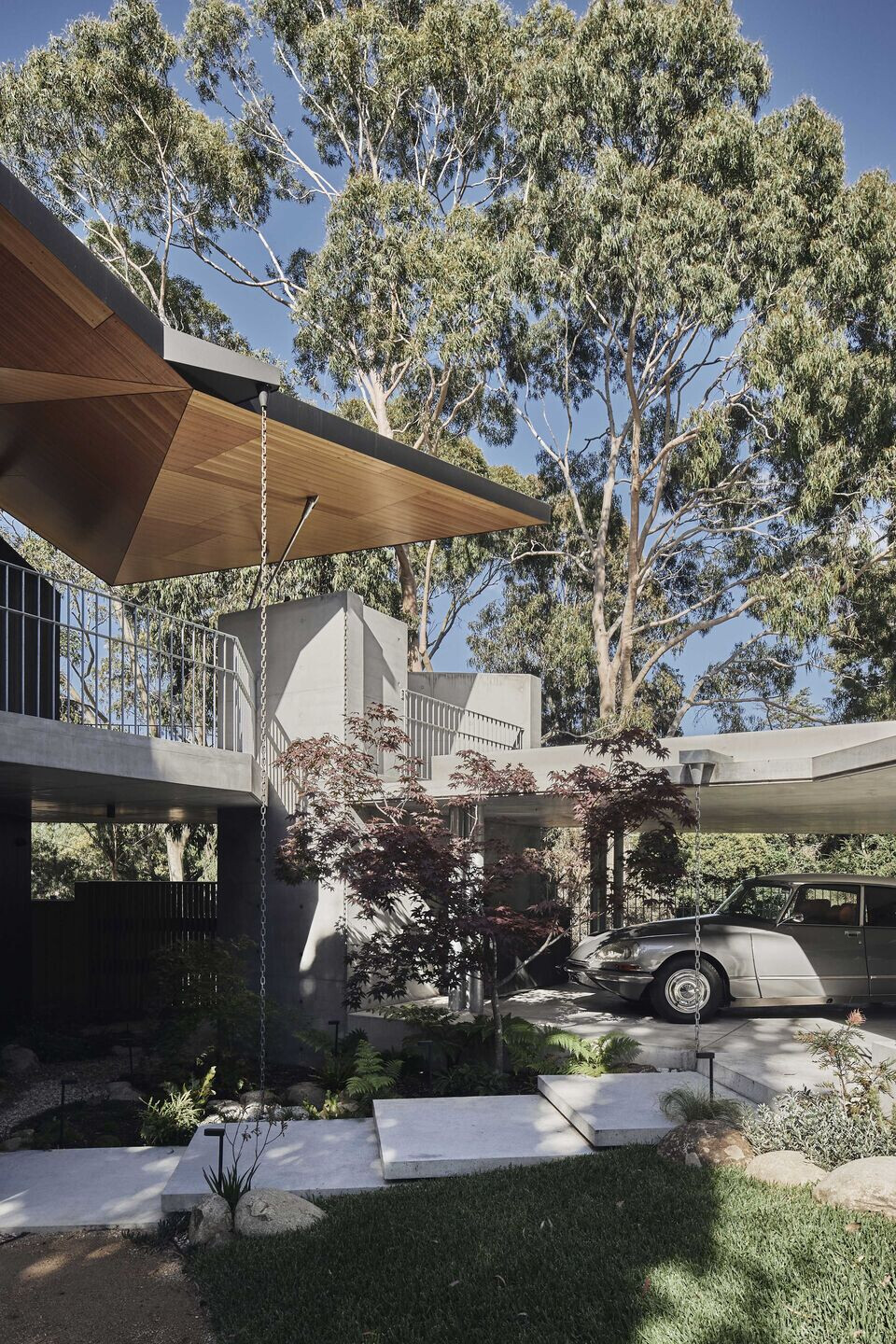 They involved us in the purchase of a property that satisfied their desire to be able to walk easily from their home to a 'village'. The catch was the triangular shaped site and heritage overlay. The opportunity to exploit was the aspect the park - A reclaimed railway planted with handsome eucalypts. Our clients challenged us to design a remarkable home on this difficult, small triangular site that allowed them to 'live in the treetops'.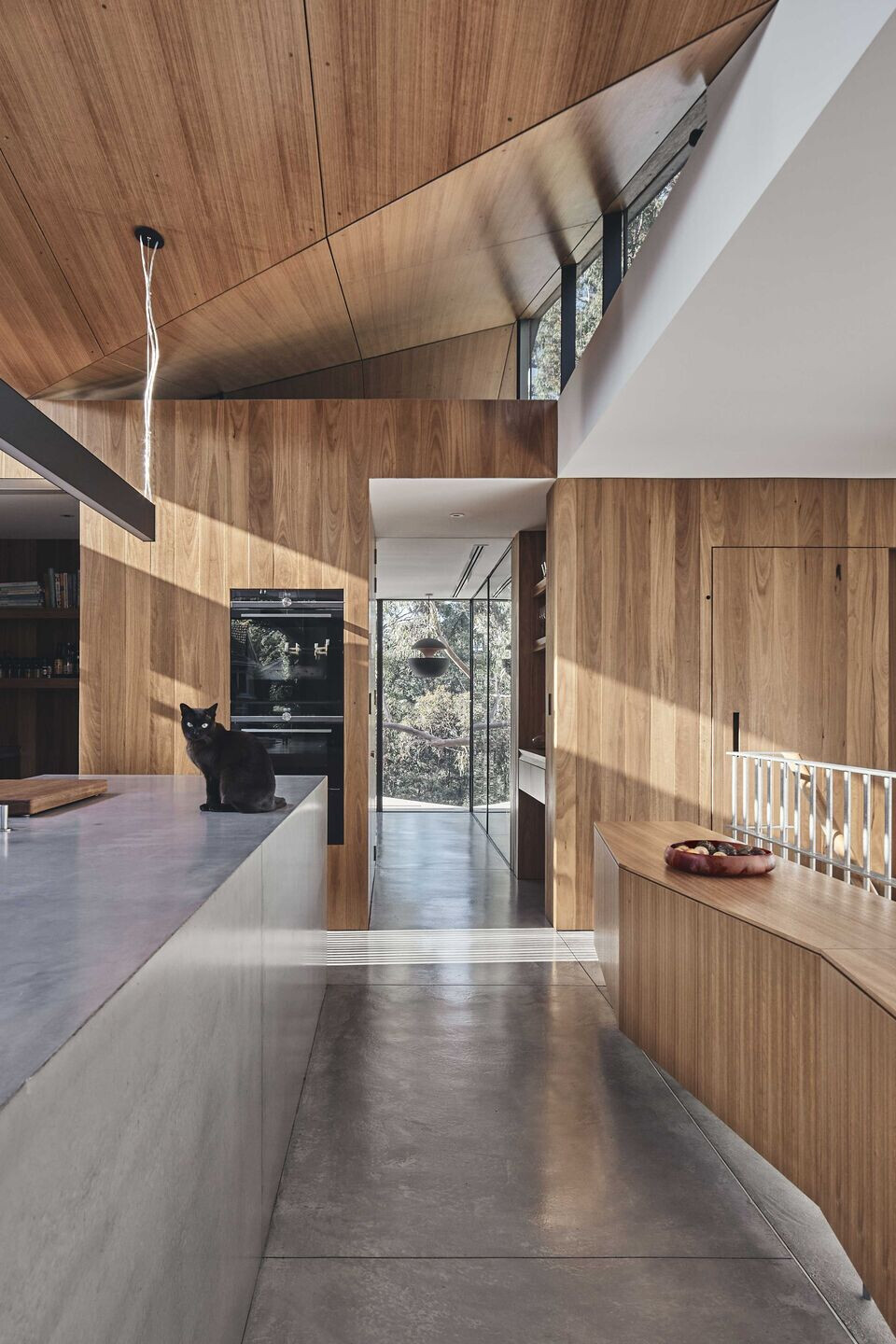 We designed the house to allow the public to see through and into the building. The ground floor offers privacy, seclusionand retreat, referencing the client's brief. The first floor living areas offer a window into their lives. The house has become the
talking point of the street. We've witnessed people stopping to chat to our clients, a pleasant contrast to the barriers otherproperties present to the street.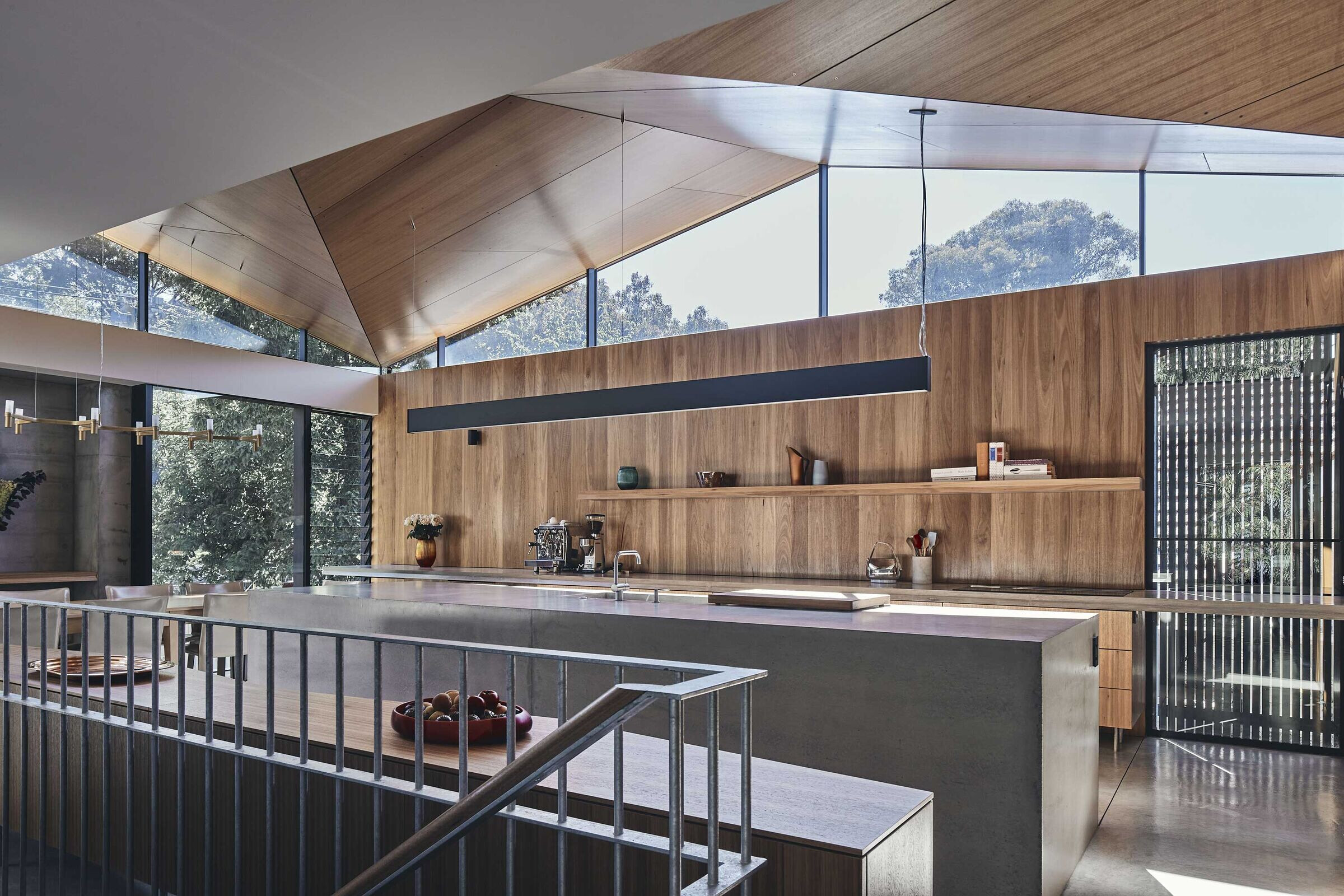 The design 'moment' for us was taking the planning control stipulating a 'pitched roof' and adapting the triangular geometryof the site into a folded fly roof that reads as lightly as possible. We worked closely with an extraordinarily creative (old
school!) engineer from Canberra Ken Murtagh to create a roof that mystifies!
We studied and referenced key planning controls to arrive at our design solution. The council planner and heritage consultant totally supported our design. We encouraged our clients to resist the temptation to put their cars in the 'ubiquitous' basement garage. We studied local carport solutions and mounted a strong case for a carport with a roof garden to resolve off-street parking.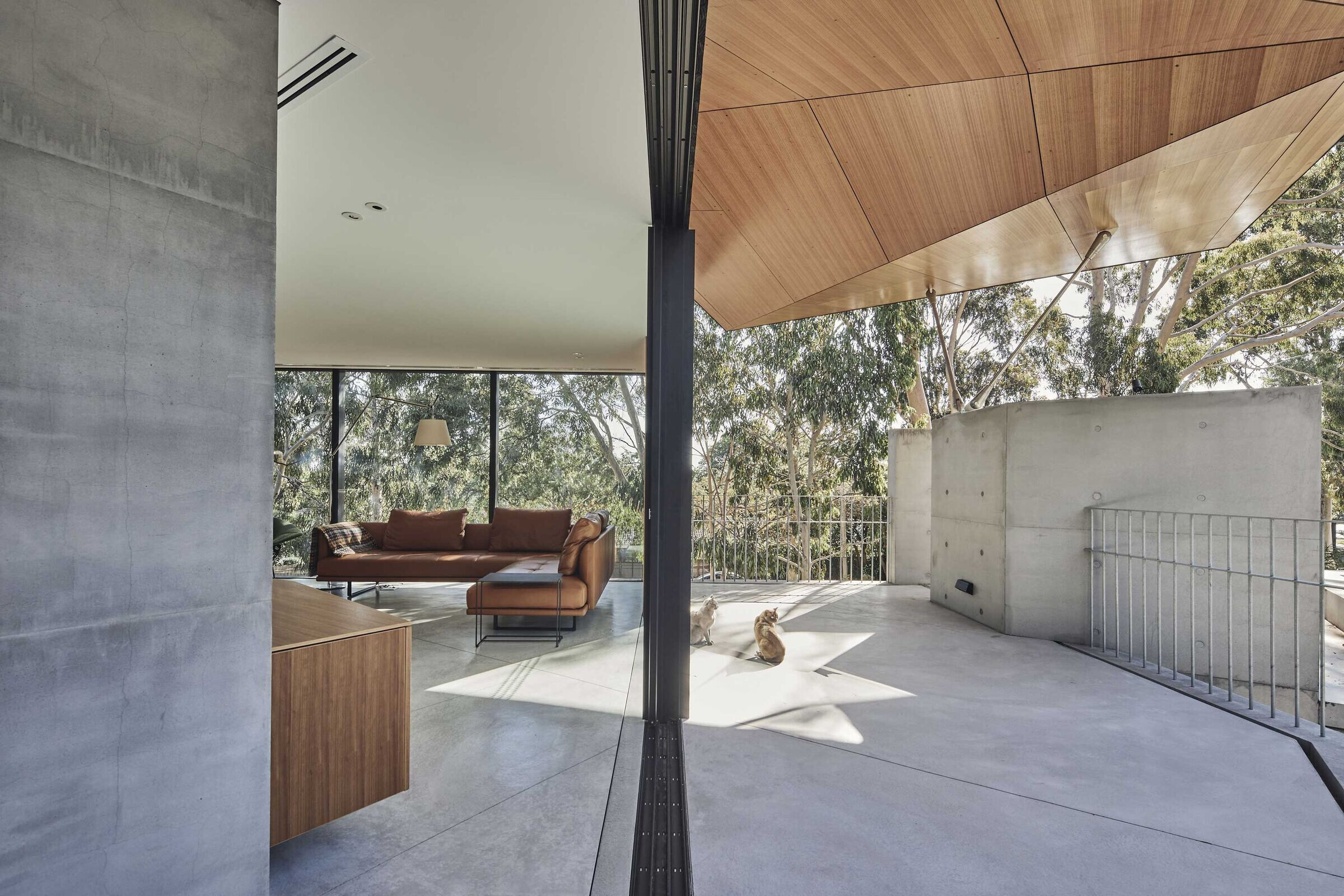 Through the most fastidious building and design practices this won't be a house requiring constant maintenance and upgrading. Systems in place for heating/cooling and protecting are basic and pragmatic. Winter sun floods into the living/kitchen area's concrete floors. Louvres offer ventilation and entire upstairs floor offers a great source of thermal mass.