Designing this dental office was one of our first ventures into the realm of boutique healthcare. Three brothers (all dentists) came to us in hopes of creating a dental office that felt more homey and residential than the typical medical atmosphere we've all come to expect of a dental practice. We were given the task to create an "Instagram worthy" space that appealed to the young and stylish clientele of the new neighborhood that the clinic was being built in. Besides this core concept, the clients gave us total control of the design process, allowing us to really take the reins on the design direction.
After a bit of brainstorming we came up with a mid-century inspired concept incorporating a mix of natural wood finishes, crisp black and white details, and splashes of green. The overall aesthetic of the clinic is an elevated and tailored space. We worked hard to create clean-lined details throughout the space, pairing them against natural tones and textures.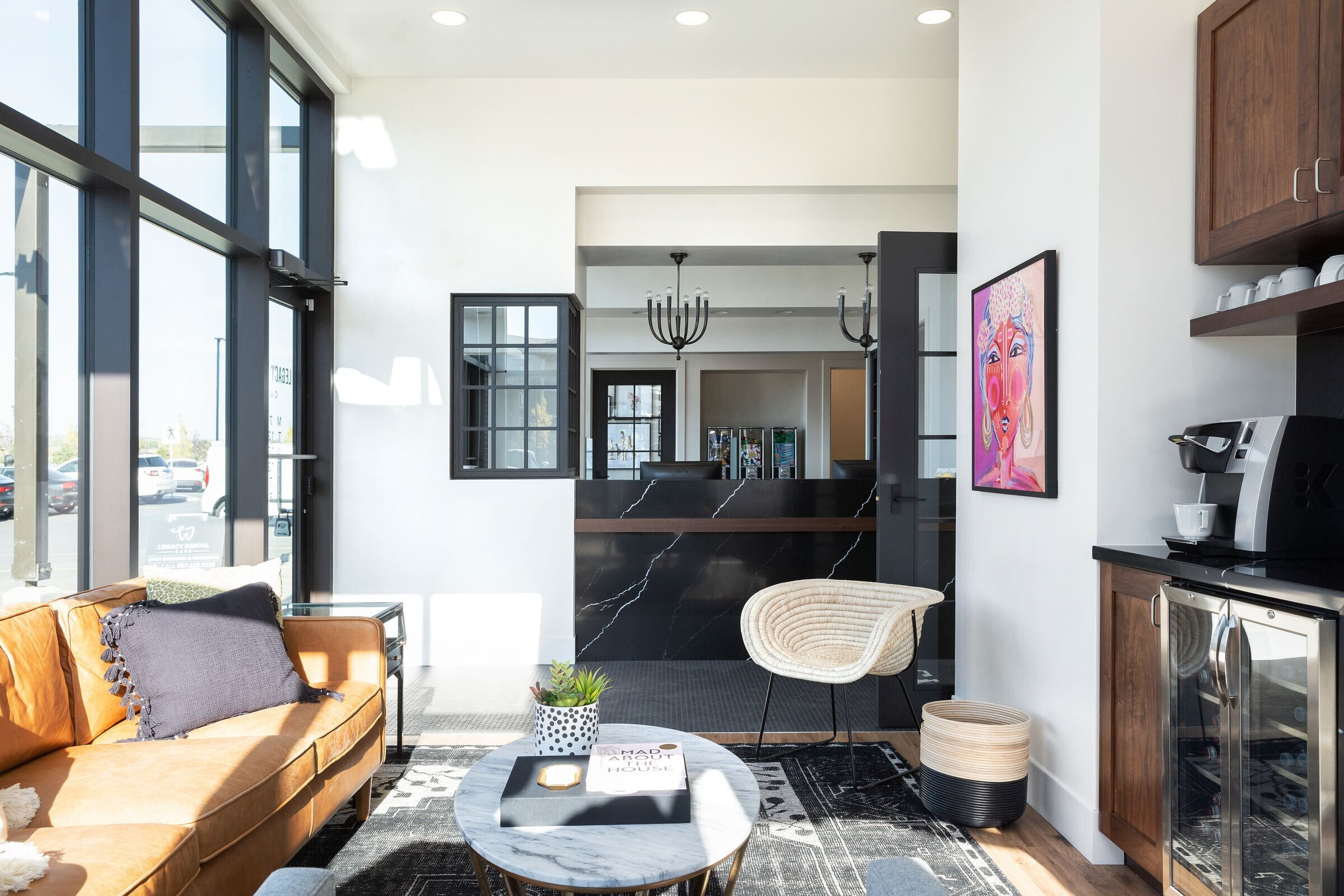 We wanted the first impression of the space to feel less like a waiting room and more like a residential living room. With this in mind, we were strategic with the selection of approachable and comfortable furniture pieces, complete with floor pillows and a beverage bar. The overall space remains clear of excess visual clutter – hiding brochures, models, and medical equipment in built in storage for a streamlined look. One of our favourite features is the entryway where you are welcomed into the space with an Instagram-able moment right below your feet via custom patterned hexagonal floor tile with the word "smile."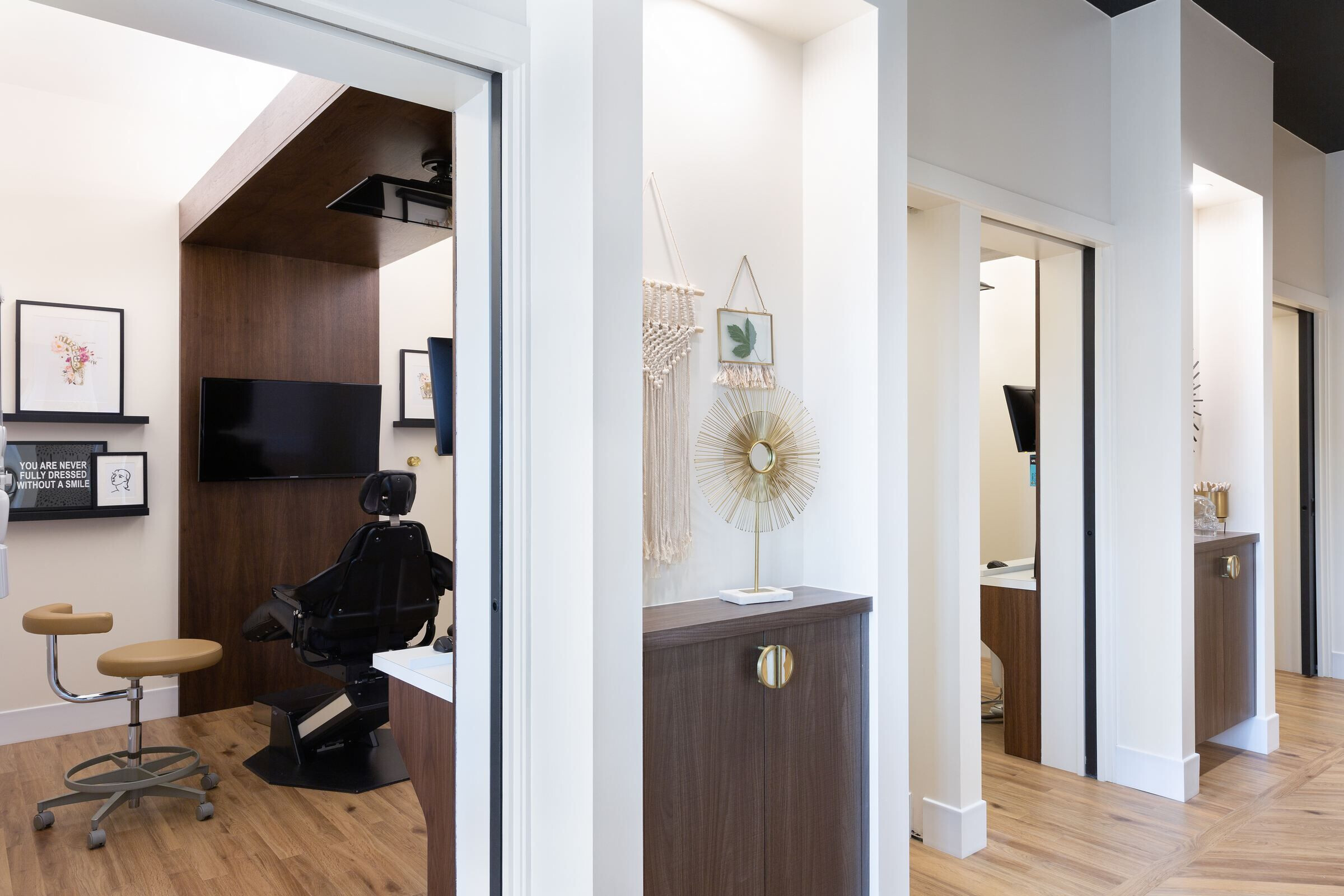 We incorporated the same walnut details from the waiting room into each operatory room while adding fun bohemian artwork and prints that reference traditional dental anatomy. Due to the operatory rooms being on the smaller side, we opened them up to each have two doorways for flow of circulation in-and-out of the room between the dentist and the hygienists.
Since the pan room was also such a small space, we brought it to life by covering all the walls in a bold Thibaut spotted wallpaper, one of our favorite patterns in the whole design! This long hallway ends in a vignette of vibrant green palm wallpaper with a round mirror, feeling more like the corridor of a home rather than a medical practice.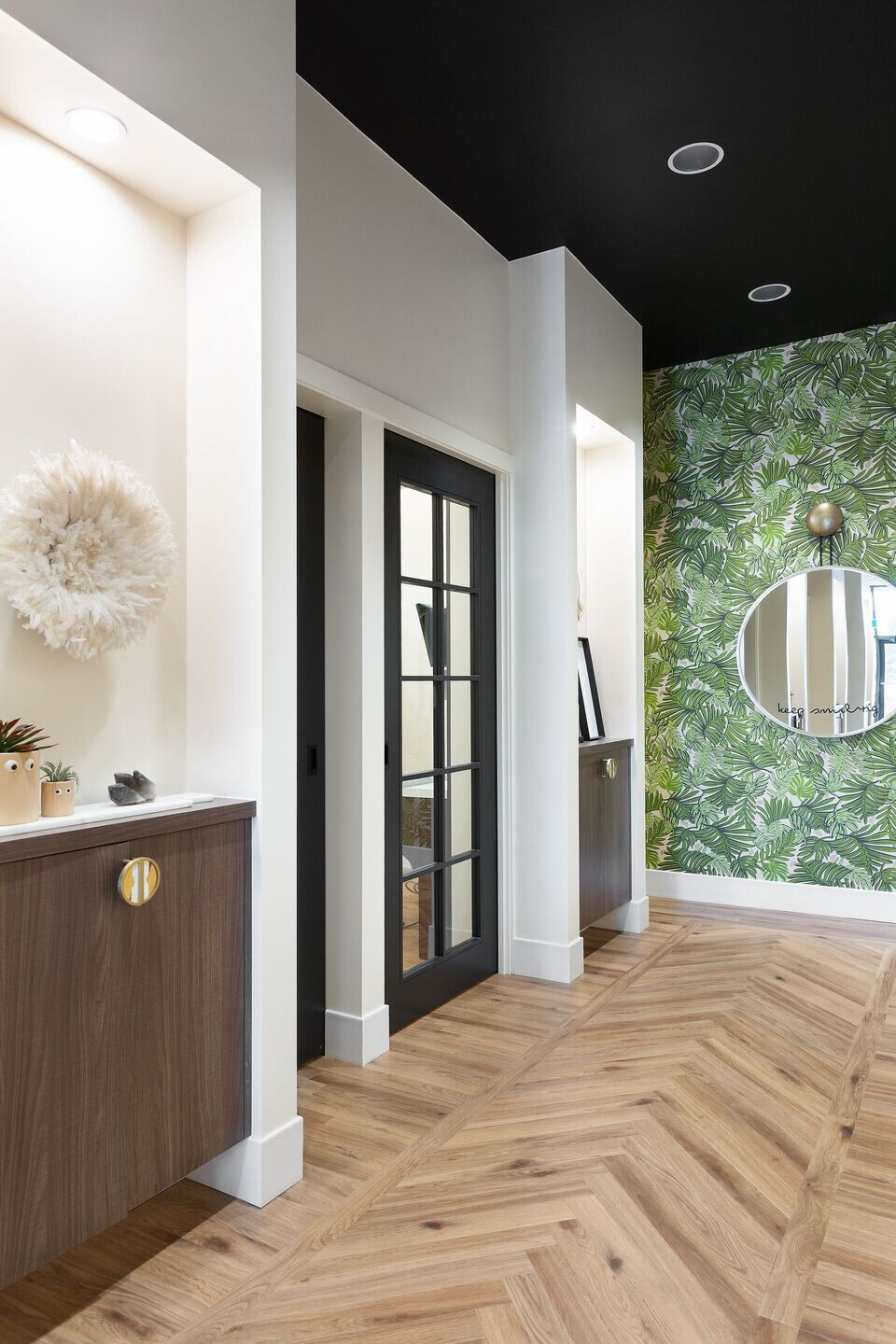 Being cost effective as well as durable was super important to our clients so we led with this in mind when we were making finish selections. We opted for faux stone in the lobby that gives a dramatic black and white marble effect and though the beautiful chevron floor may look like hardwood, it is actually a vinyl plank – making them super functional, comfortable to stand on for long hours, and incredibly easy to clean!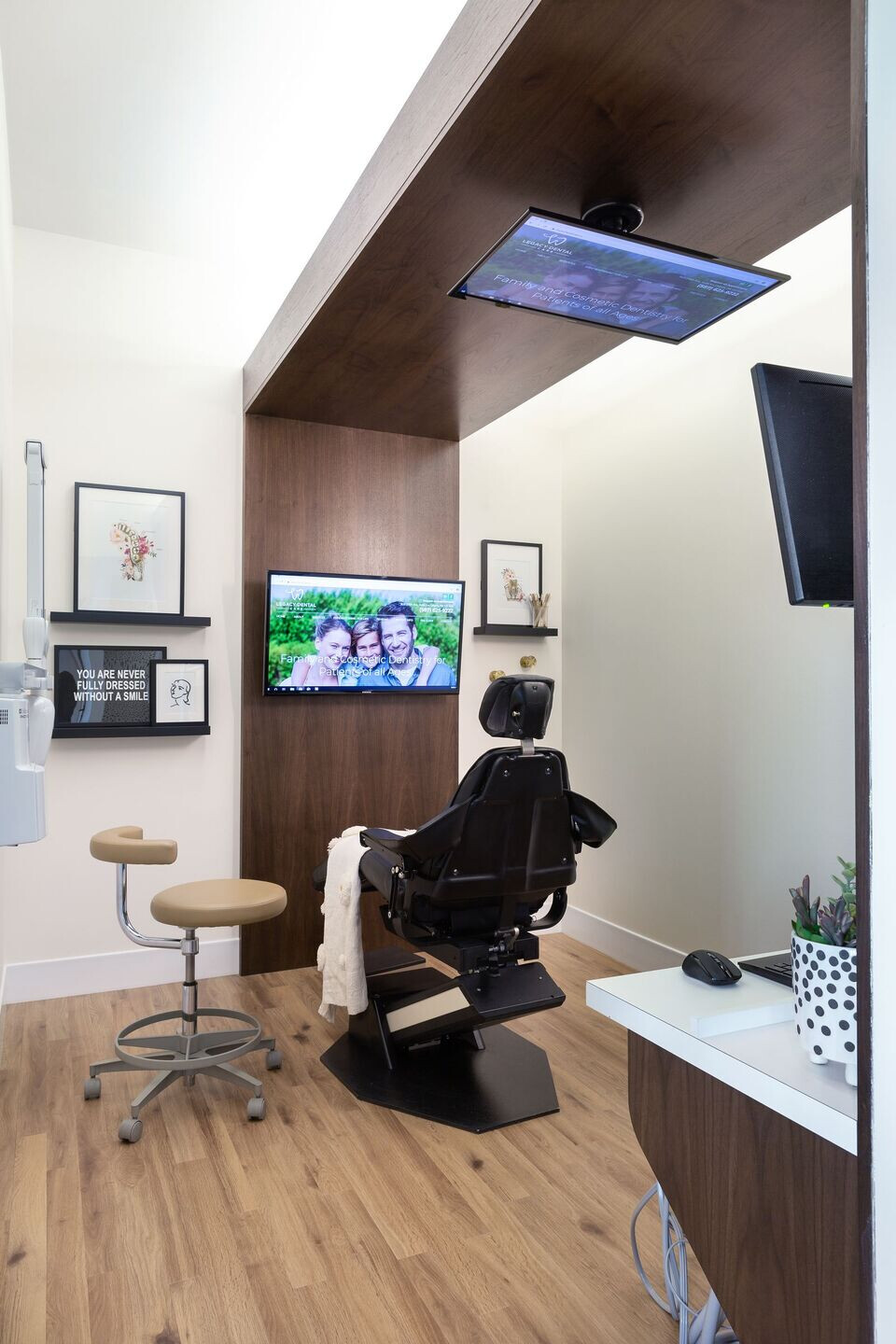 The clients wanted to do something special for their little patients too. So, it was their idea to incorporate a vending machine station for the kids to get to get a toy on their way out the door! As a whole, the space makes for a visit to the dentist that you'll actually be excited about! Our personal favourite part of designing this dental practice was the curation of the finishes. We love mixing textures and patterns, and our clients trusted us wholeheartedly to bring this chic space to life.