Black Butte Ranch – an iconic resort community located near Sisters, Oregon – sits at the gateway to Oregon's high desert. First planned in the early 1970s, the Ranch is a vacation destination for many, and a year-round home for some. The new 15,000-square-foot "Lakeside" replaces the well-worn main pool facility and revives the "heart" of the Ranch. The two buildings house a Bistro with indoor and outdoor seating, an outdoor pool and hot tub, locker rooms, a fitness room, an activity center for kids and teenagers, and an outdoor play area for kids. The design set out to do three things: evolve the legacy of Pacific Northwest regional modernism at the Ranch, intensify the connection to the landscape, and enhance the user experience.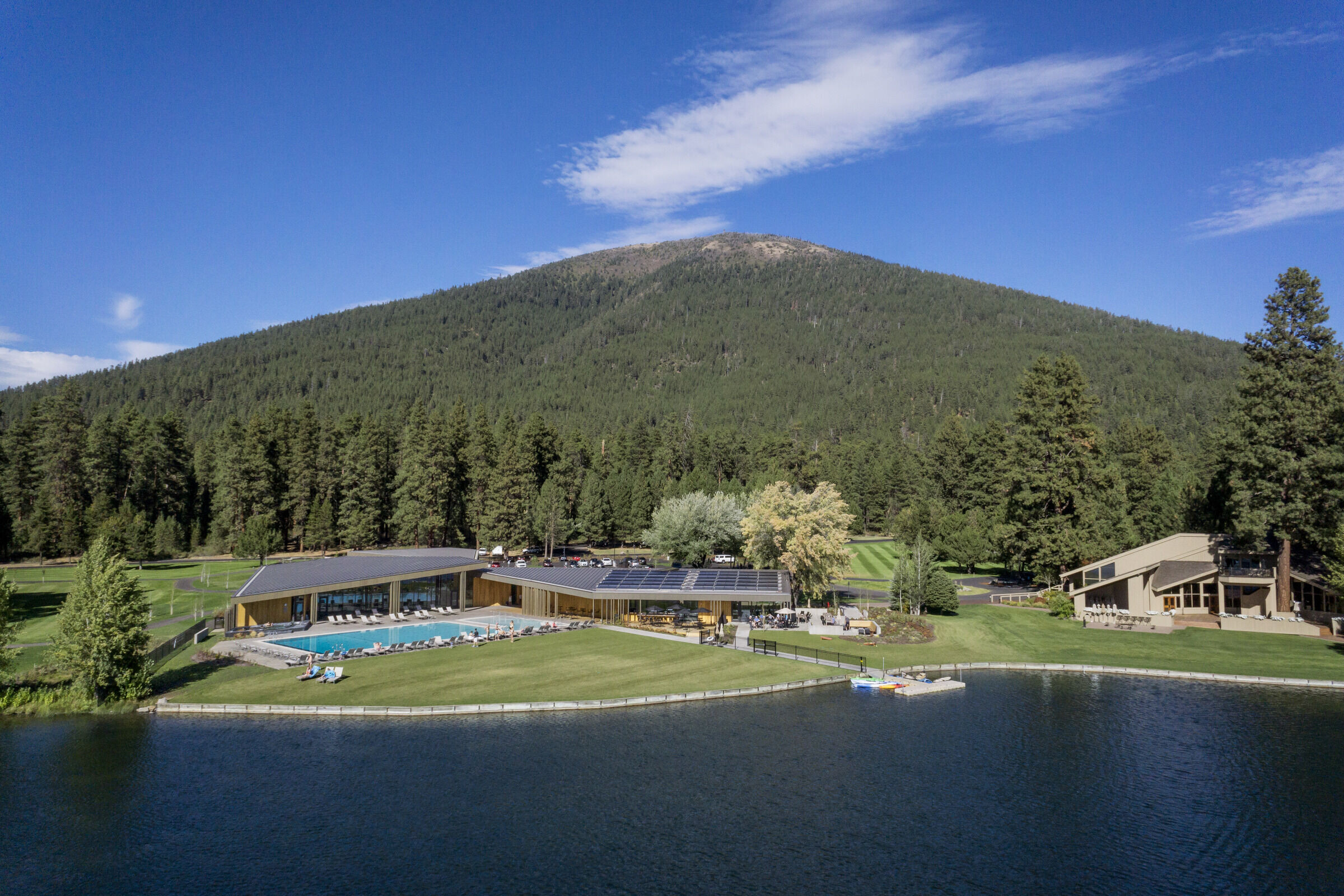 The magnificent site sits between the original modernist Ranch buildings from the early 1970s: the award-winning Country House Condominiums and the Lodge. Inspired by the barn-like simplicity of the Country House Condominiums and the abstracted landform roof lines of the Lodge, the design evolves the building tradition to become more profoundly connected to the surrounding landscape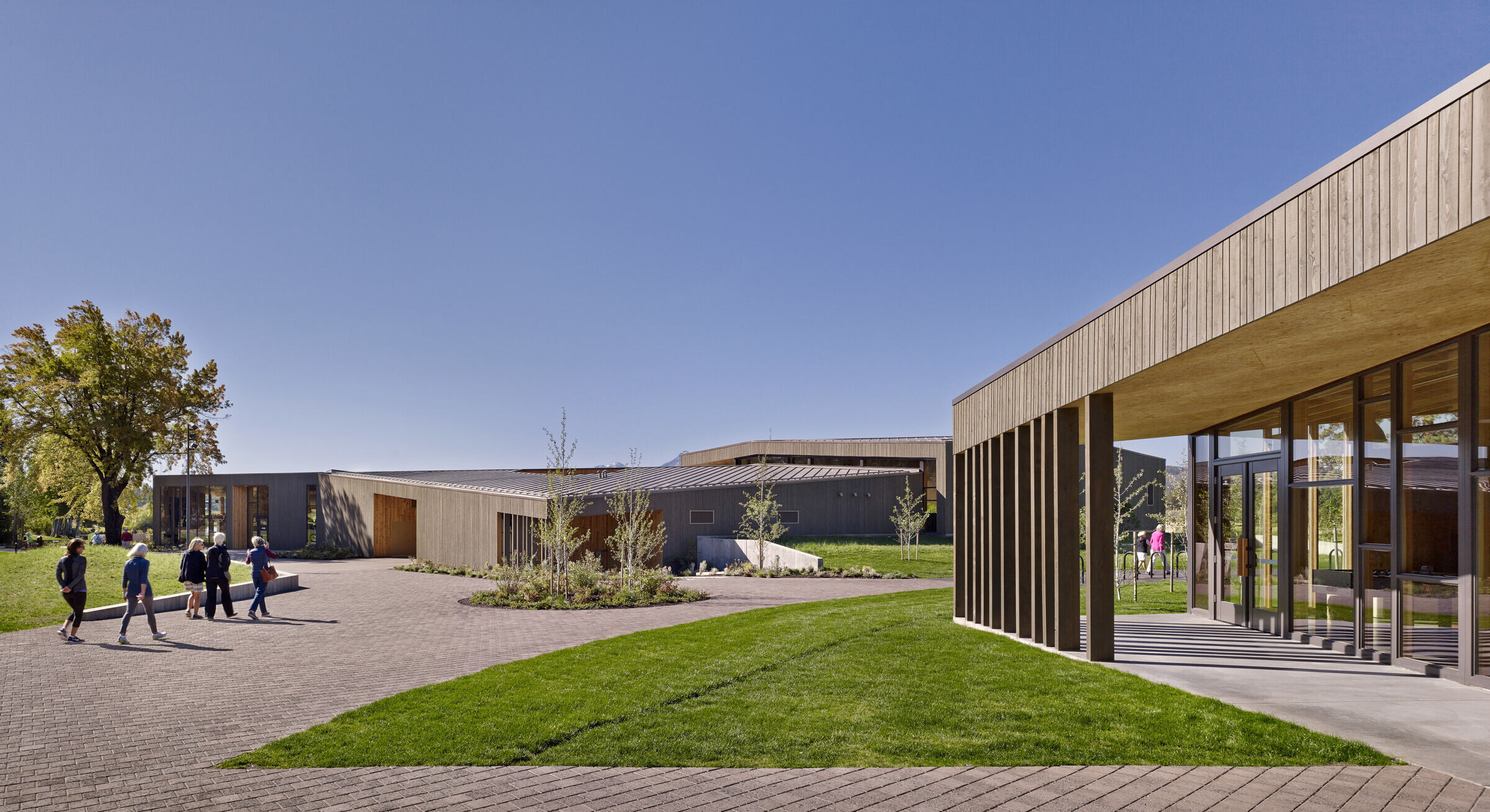 The site design continues the classic Black Butte Ranch arrival sequence: sweeping movement traveling through the site with unfolding views of the Cascade Mountains. The new buildings are arranged along an arcing pathway with each new building having its entry on this path. Openings, breezeways, and overhangs become apertures for distilling the volcanic landscape into distinct moments, unfolding to weave the horizon of the Three Sisters and Mt. Washington into the spaces.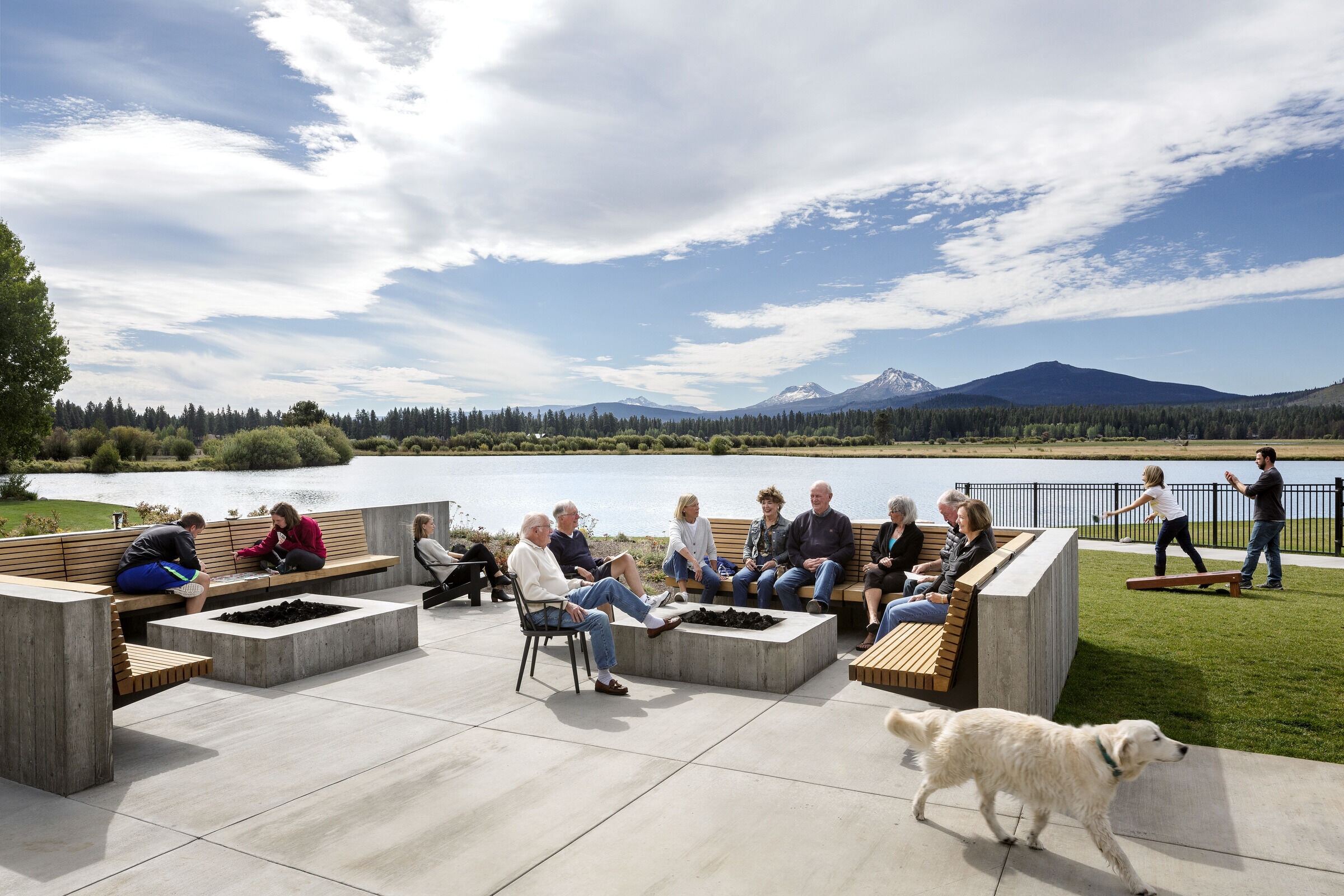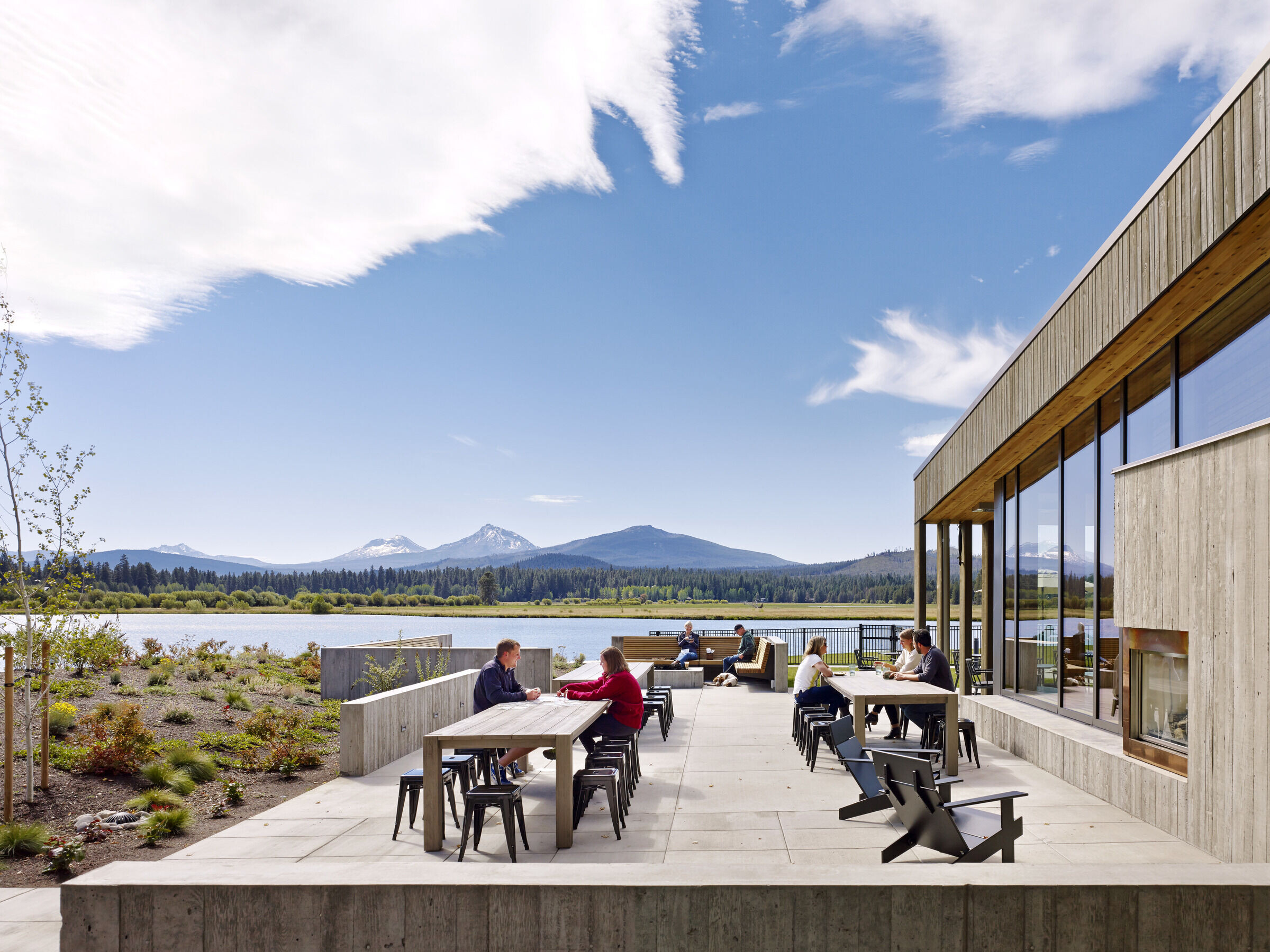 Hacker Design Team
Corey Martin – Design Principal
Jennie Fowler – Interior Design Principal
Becca Cavell – Project Manager
Amelie Reynaud – Project Architect
Scott Mannhard – Project Designer
Matt Leavitt – Project Designer
Shawn Glad – Project Designer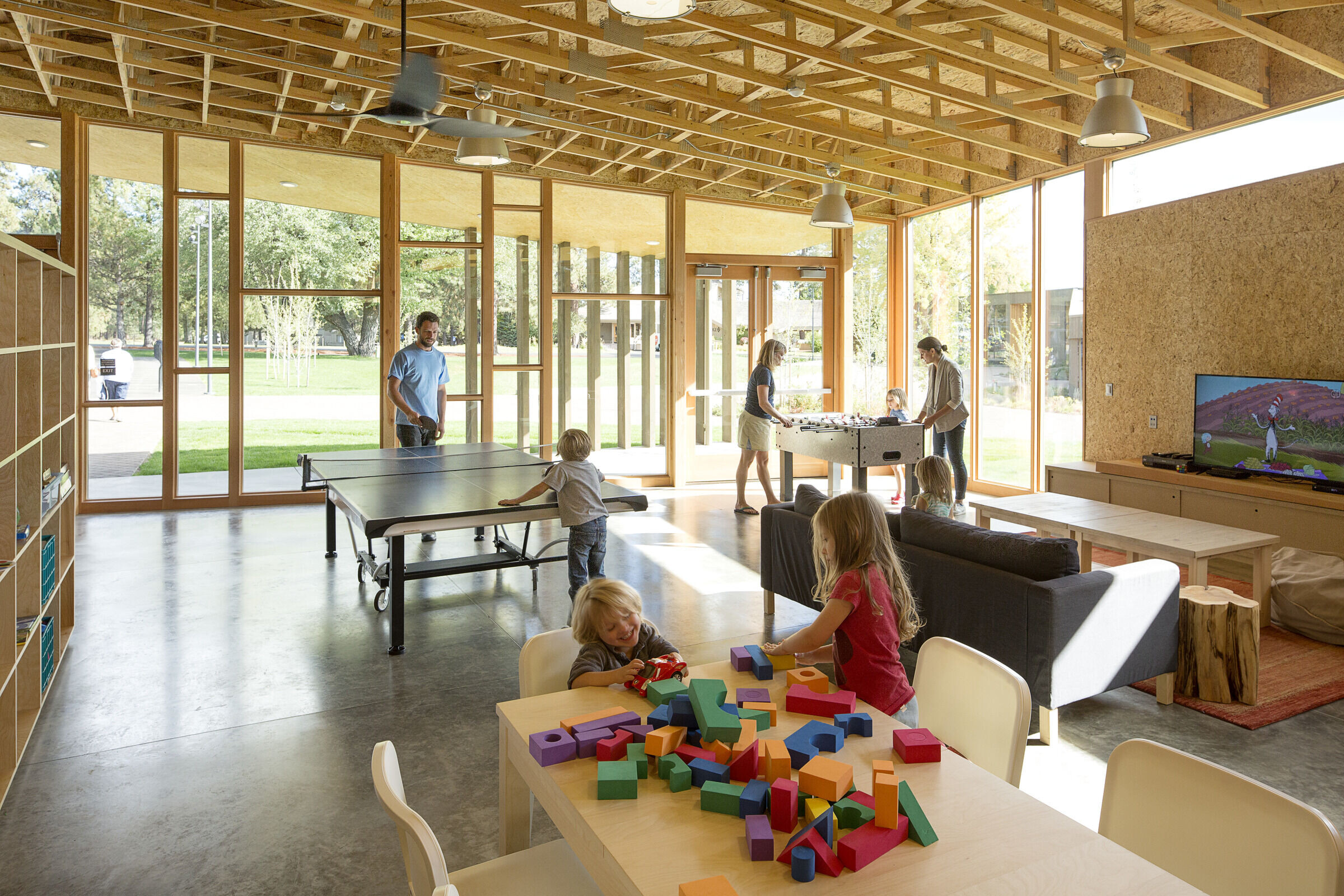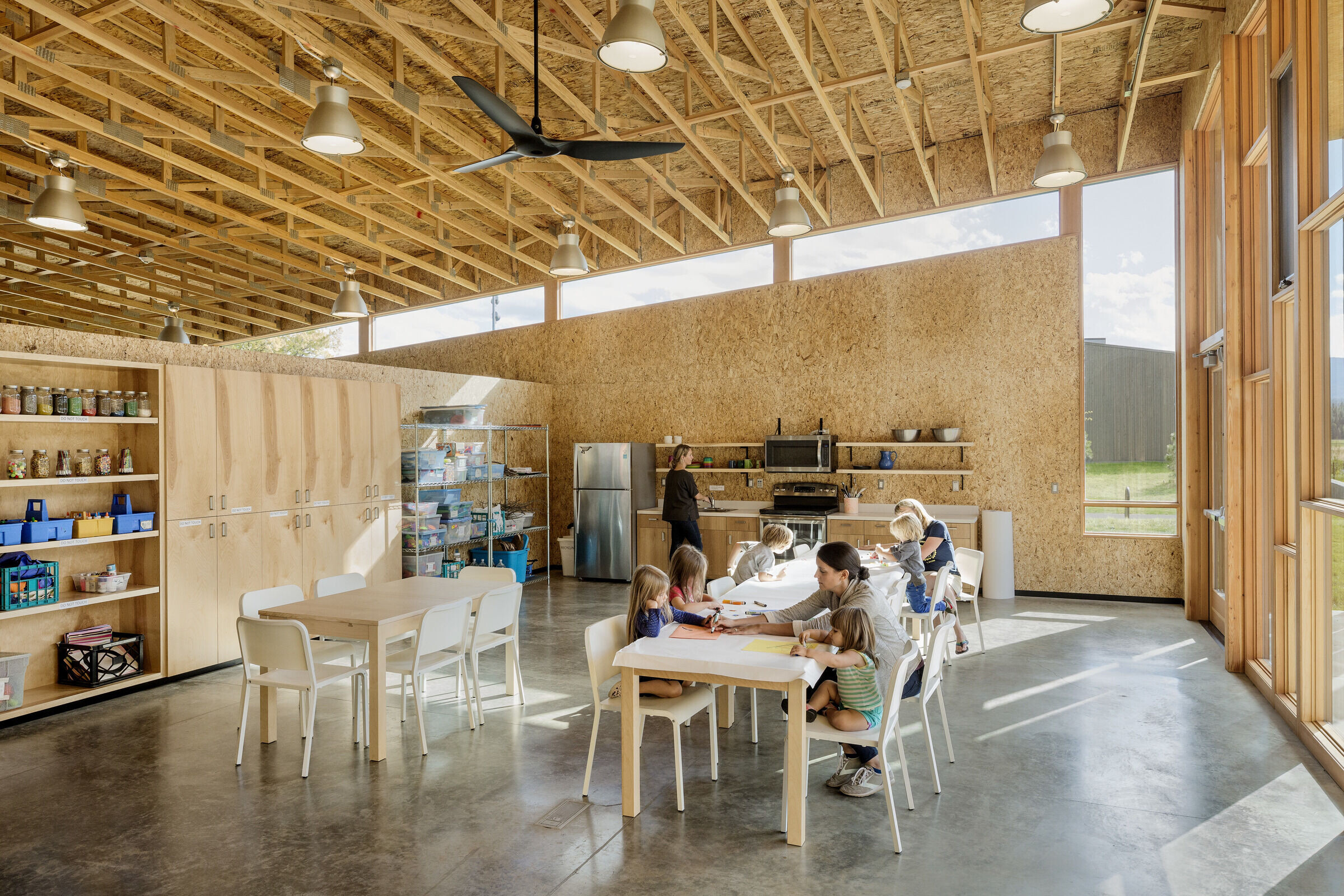 Project Team
Architecture and Interiors : Hacker
Contractor: Kirby Nagelhout Construction
Landscape: Walker Macy
Civil Engineer: Harper Houf Peterson Righellis (HHPR)
Structural Engineer: Madden & Baughman
Mechanical & Plumbing Engineer: PAE
Electrical Engineer: PAE
Lighting: Luma Lighting
Aquatics: Water Tech
Client: Black Butte Ranch
Photography
Jeremy Bittermann