The well-known Chef Javier Aranda asked us to renovate of one of his, La Cabra. It wasn't an easy task because he wanted to keep some of the elements he had introduced in the past which defined his elegant gastronomical concept. On the other hand, he was sure about changing the concepts space. He wanted to introduce a different way of eating and entail a total atmosphere change.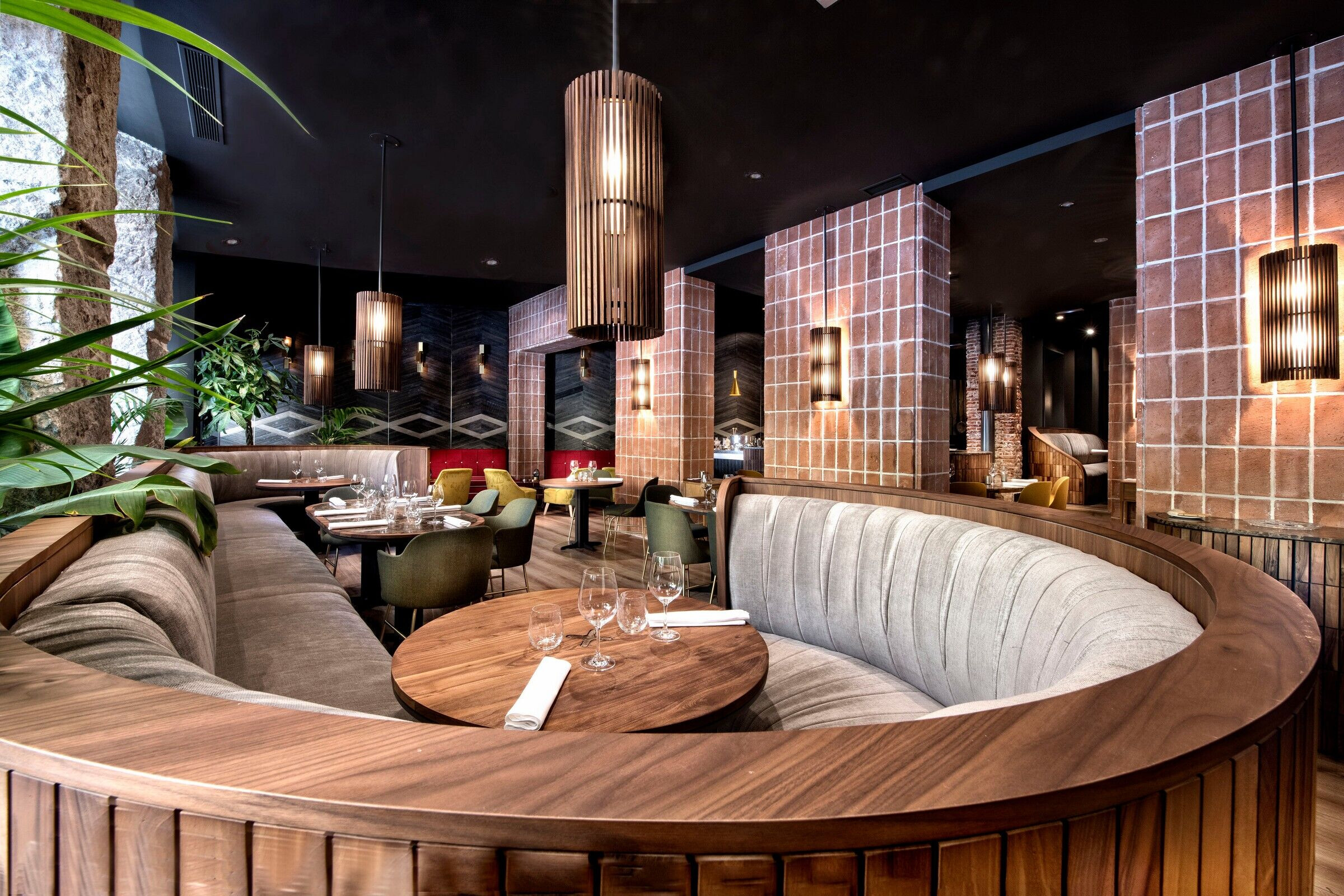 There was another important condition. The restaurant would only be closed for three weeks. After that time, they had confirmed reservations. For that reason, the works had to be done during this strict and short period of time. This is why we decided to organize the intervention in two different parts. The first part took place before the three weeks and consisted of the design and production of most of the elements. The other one was the actual intervention which lasted three weeks. It meant and involved installing prefabricated elements and the space modifications.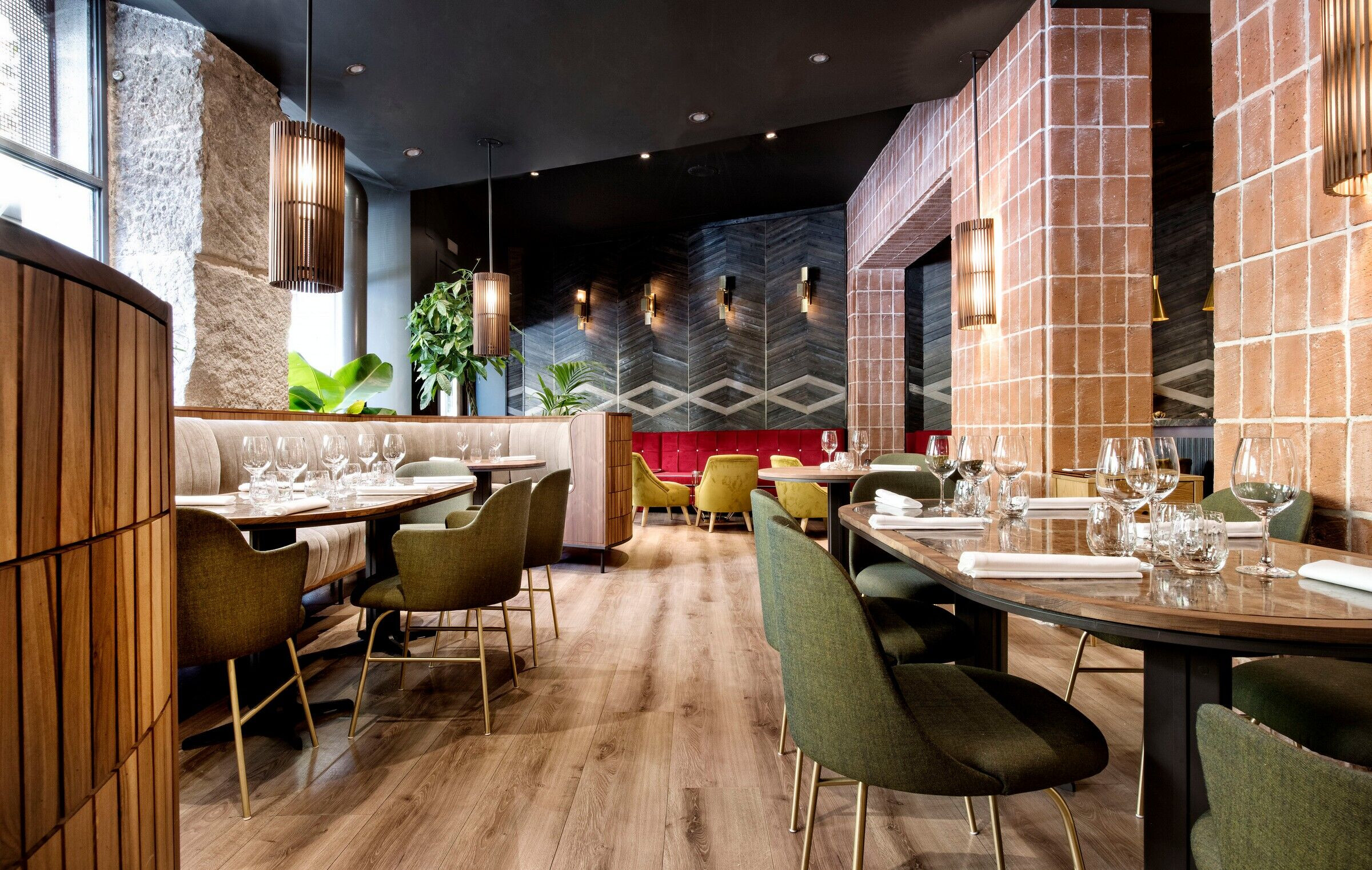 The main part of the intervention was composed by prefabricated elements: bars, different tables, three sofas, lamps and chairs. Everything (except the chairs) was designed by the mecanismo team based on the same concept, a wooden walnut brick pattern which generates a curved furniture surface. As for the materials, wood is combined with other natural materials like marble for eating surfaces, steel was used in auxiliary elements, and fabric upholstered all the sofas and chair seats.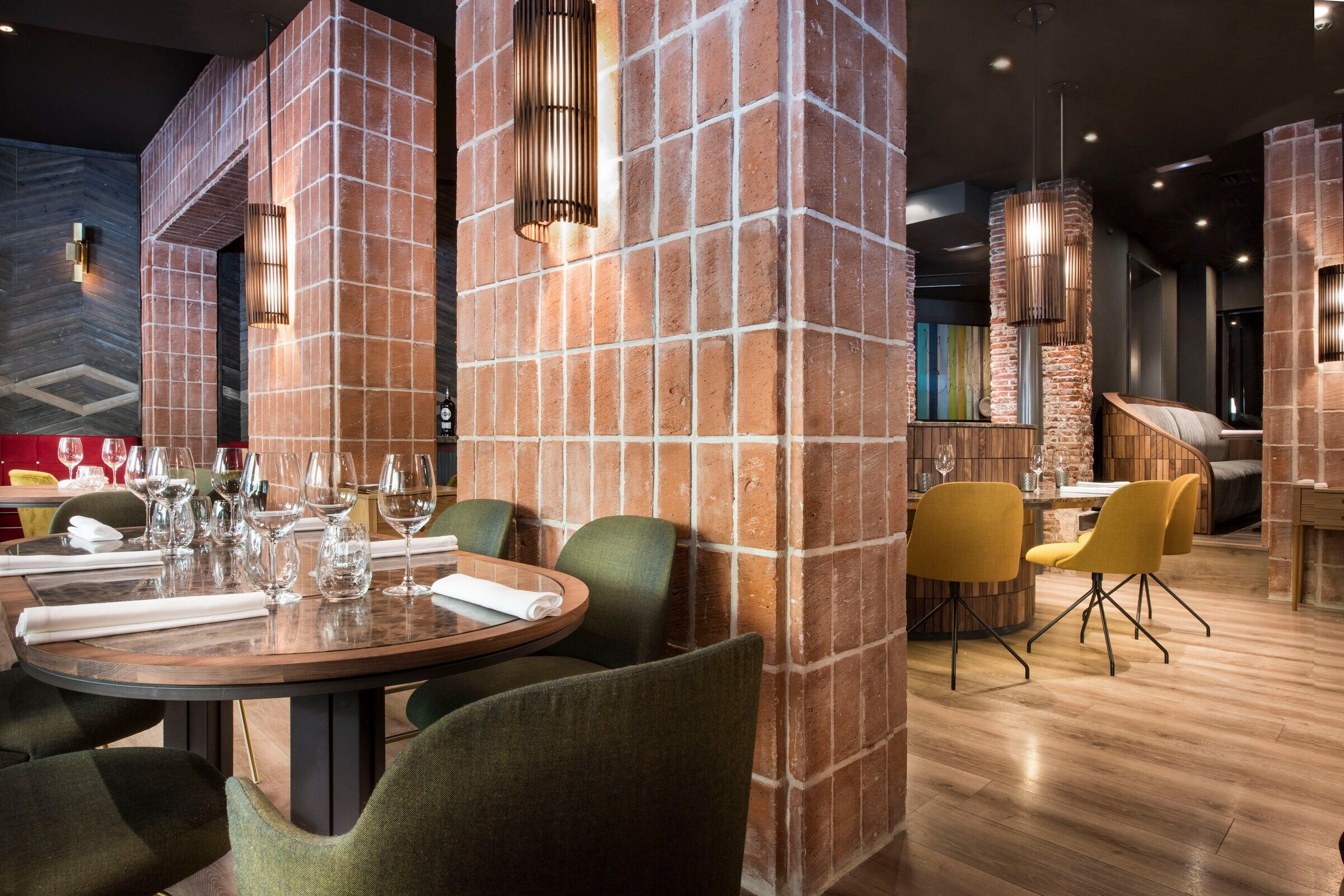 All of the materials are natural and were installed in a way that didn´t feel alien for the used purposed. Lighting was one of the most important aspects in the project. It was an essential way for creating a new and warm atmosphere. In order to get this ambience, we designed two kinds of suspended lamps using the same concept and materials as in the rest of the elements. Through this process we did a large number of prototypes and samples in collaboration with different craftsmen in order to control any parameters and possible constrains.
When the intervention site date came, most of the work had been done, ready to be installed. We spent most of the three weeks creating the new space distribution, covering the structure walls using bricks and painting the ceilings. At the same time, we installed prefabricated elements on the space. The result of the renovation is a warm and cozy atmosphere combined with a complex space.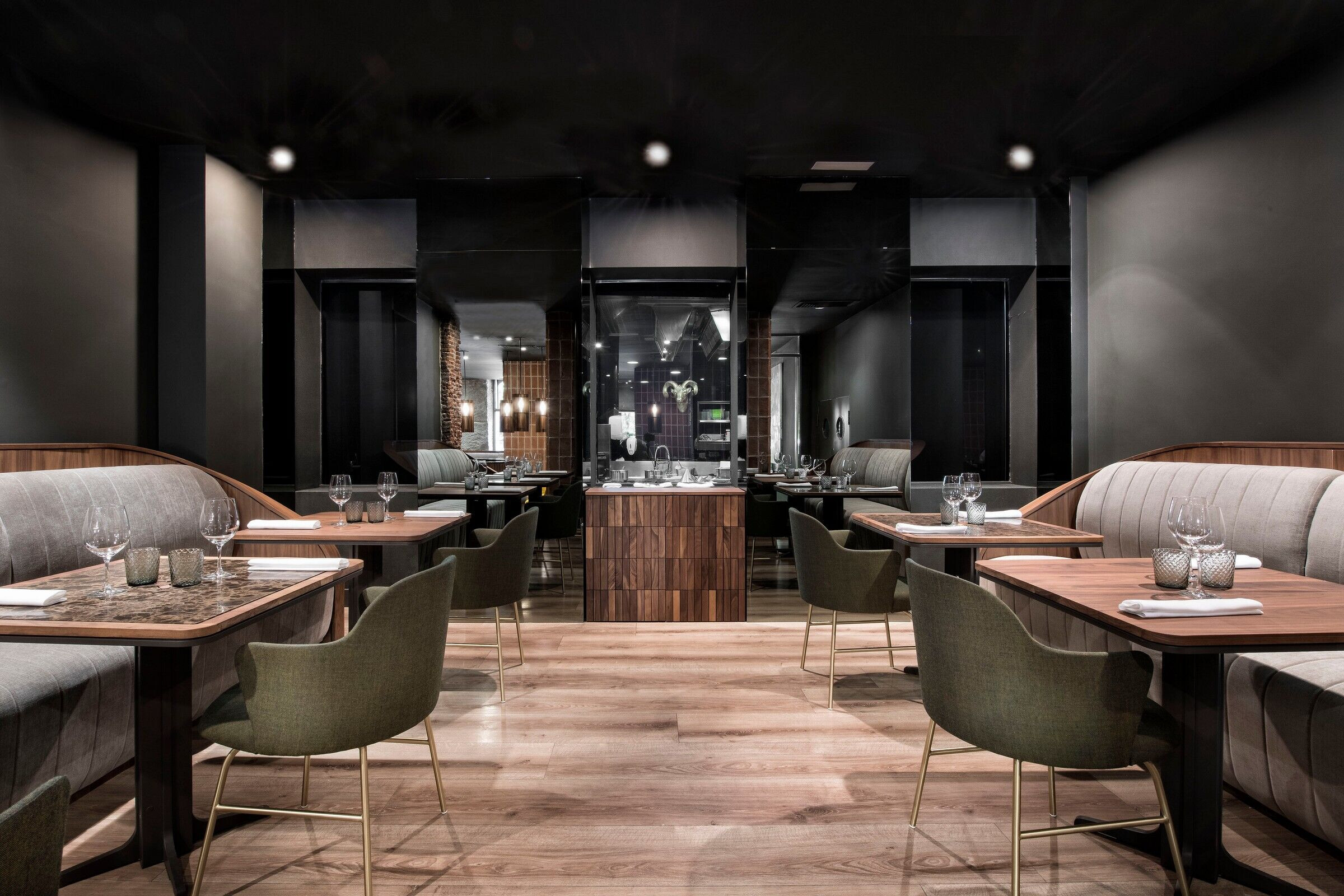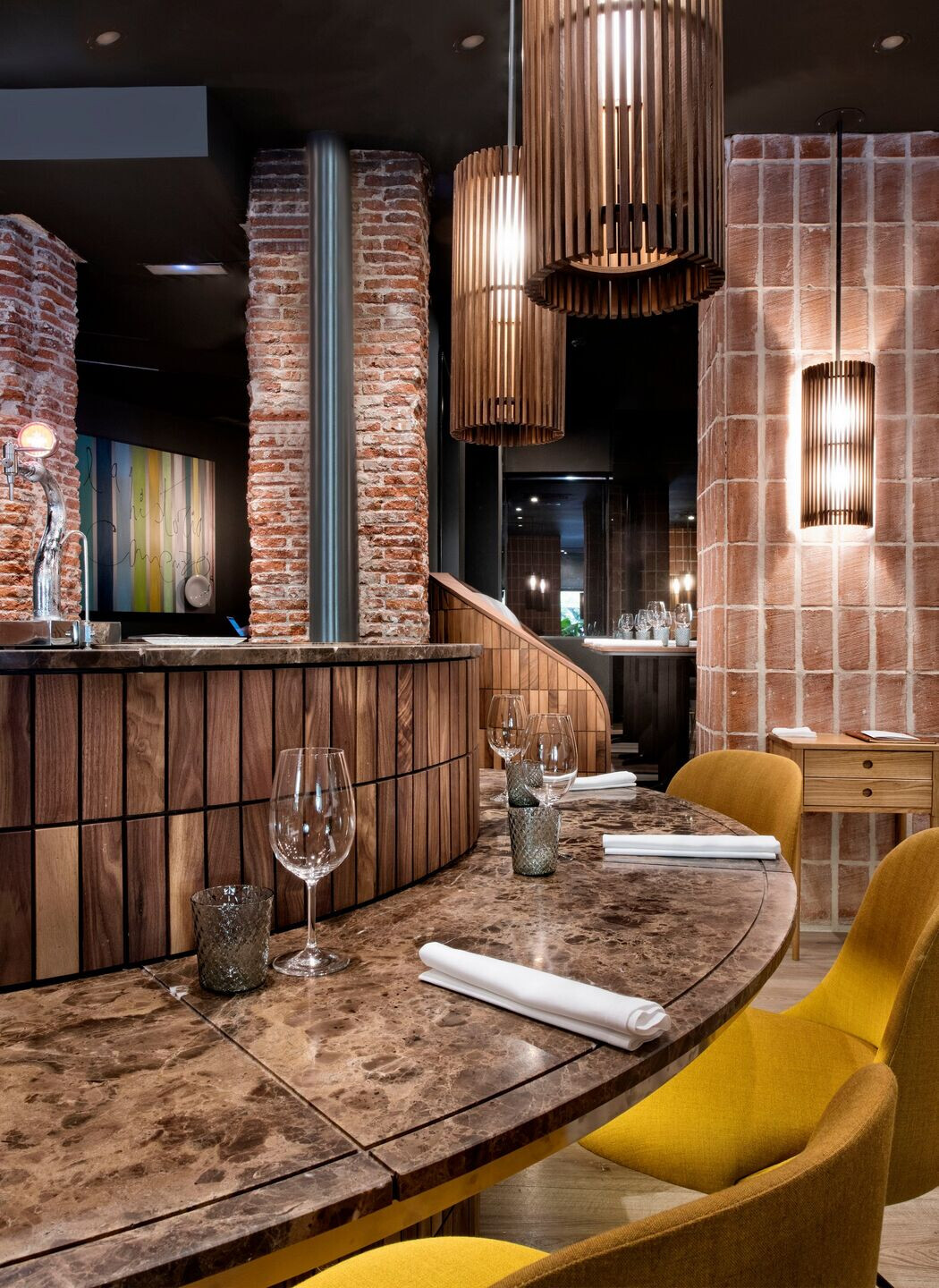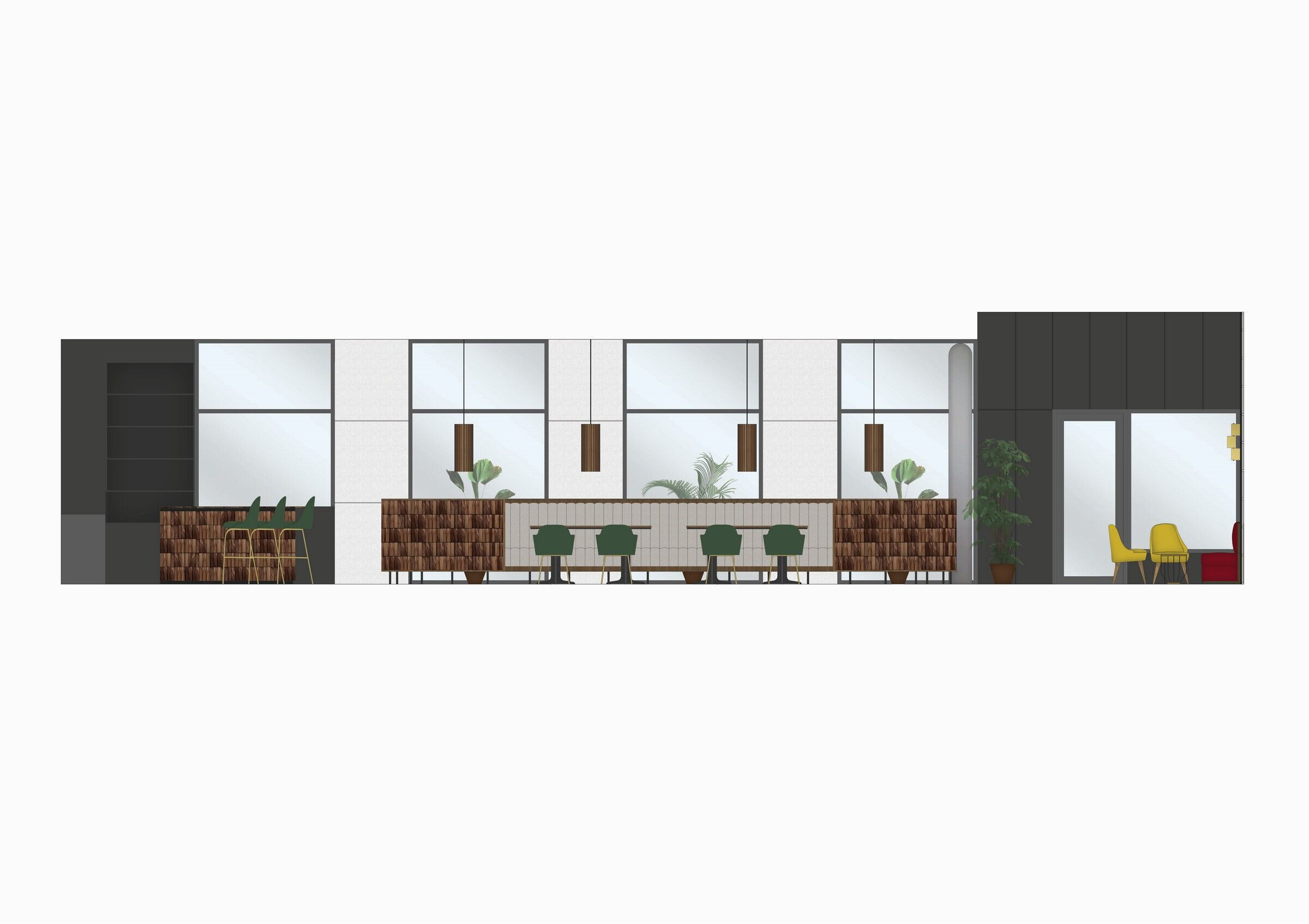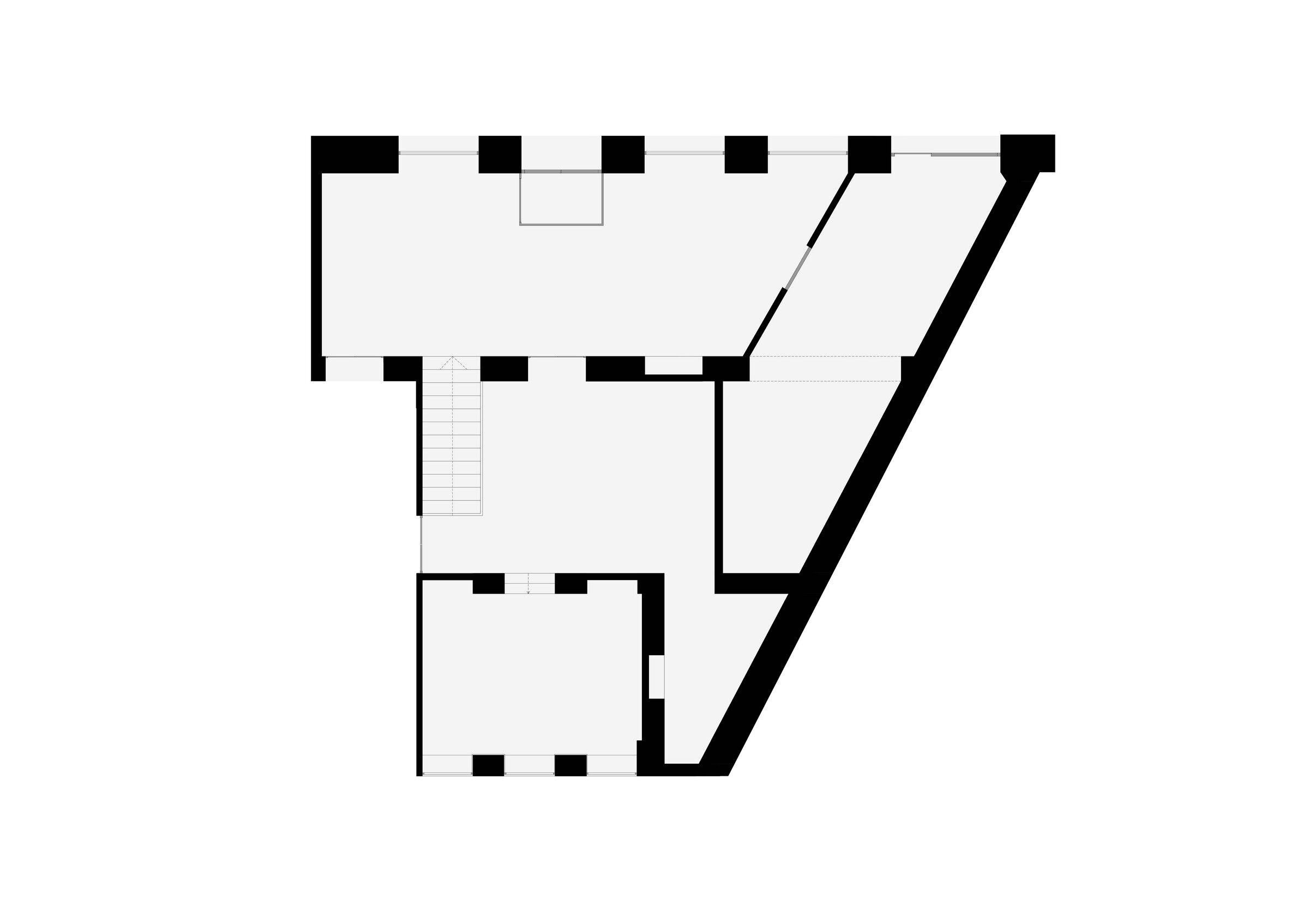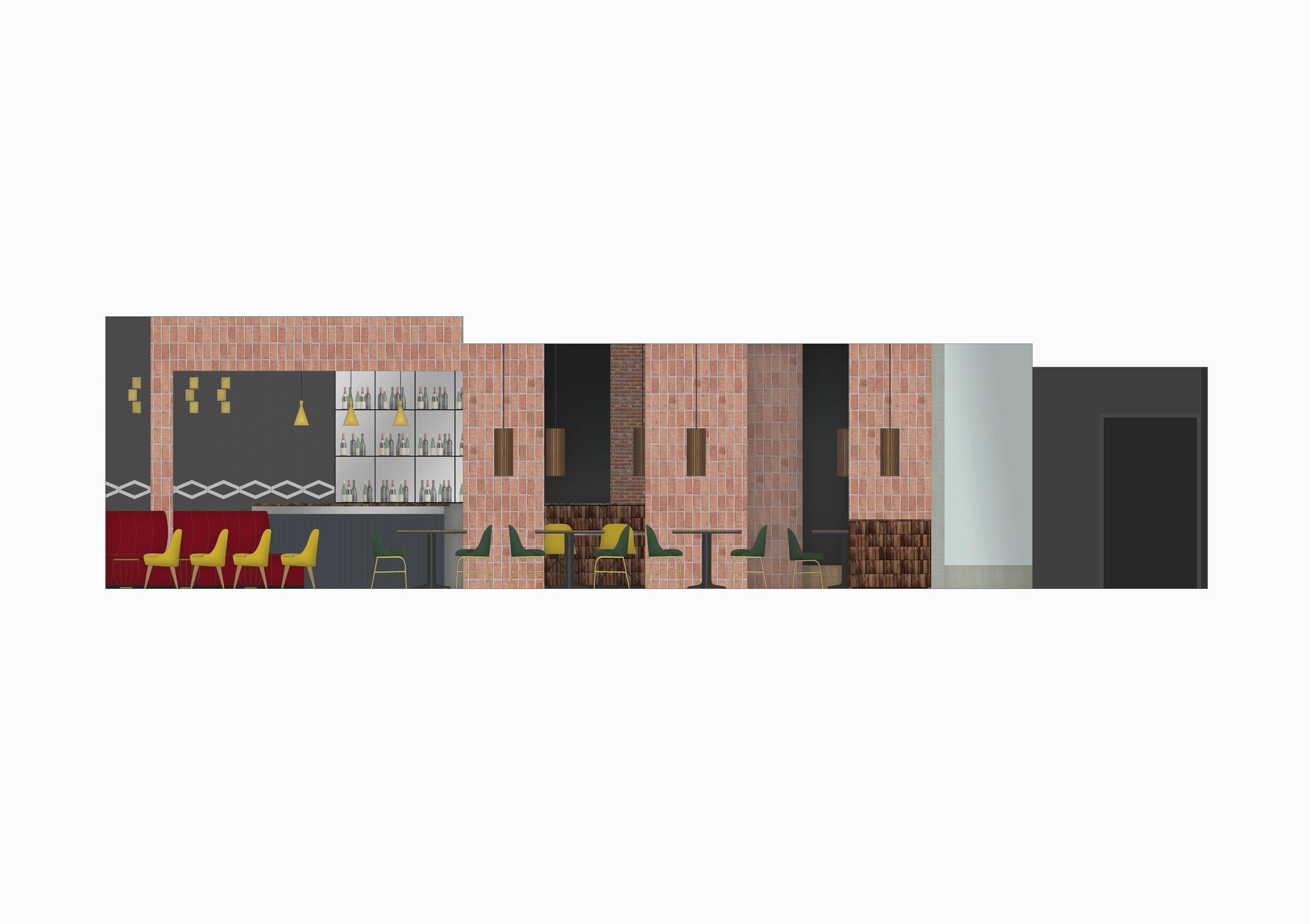 Material Used :
1. Furniture: Viccarbe
2. Carpentry: Verpal
3. Locksmith: Kuma
4. Civil work: Consaburum
5. Painting: Consaburum
6. Electricity & lighting: Consaburum