Klee, "Clover" in German, is more than a place designed for children, is a game/set of forms developed in space as a gesture of ink it were. The idea is based on a formal logic composed by three flaps ensuring a strong relationship with the surrounding space, as well as a variety of functions inside it.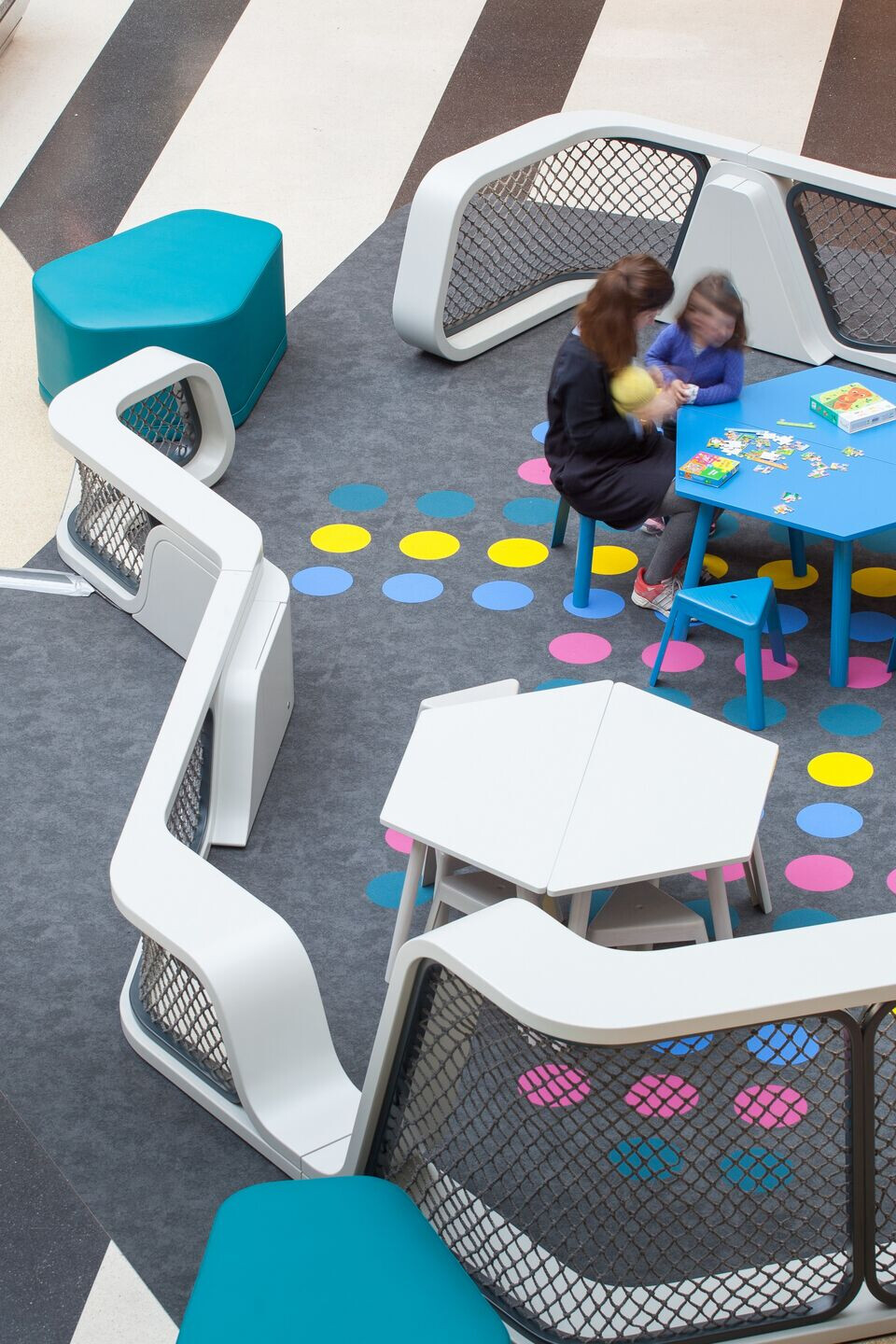 The intervened space is built and shaped by a wavy line that rises forming the limit to the lively/animated interior space, and goes down merging itself with the surrounding space. As shot of these empties resulting from curling three misshapen modules are generated, that can be used in different scenarios, developing, a fun and gearing character that can help to transform the space with a easy way, depending on the users' needs.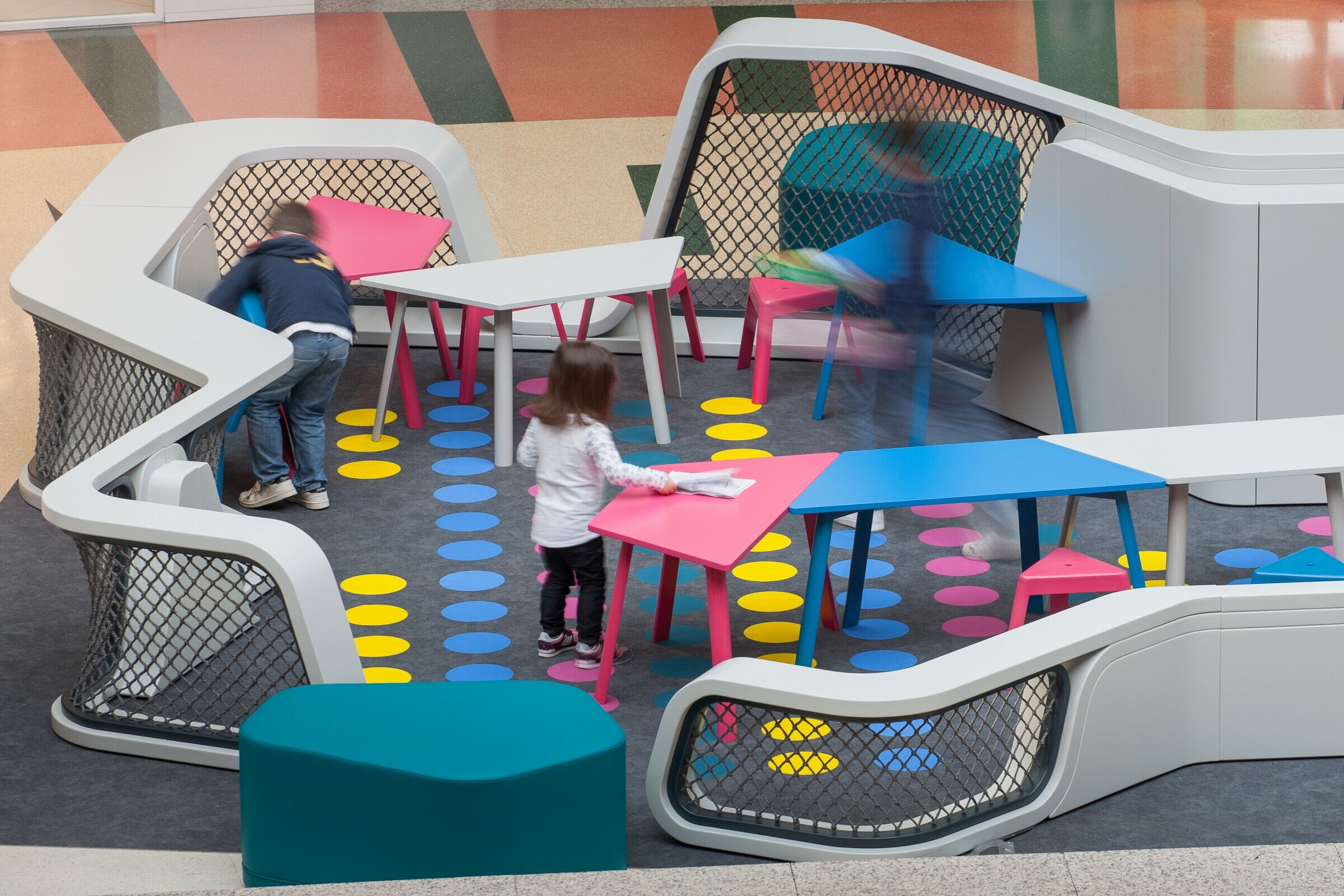 The proposal pretends to be a human scale game, a play space, friendly, familiarly and modular, which by its lightness and airiness do not interfere with the common operation of space, but by its color and formal dynamics arouse the attention of those who pass by there. Klee aims to be not only a functional space, but also a contemporary, provocative and attractive structure.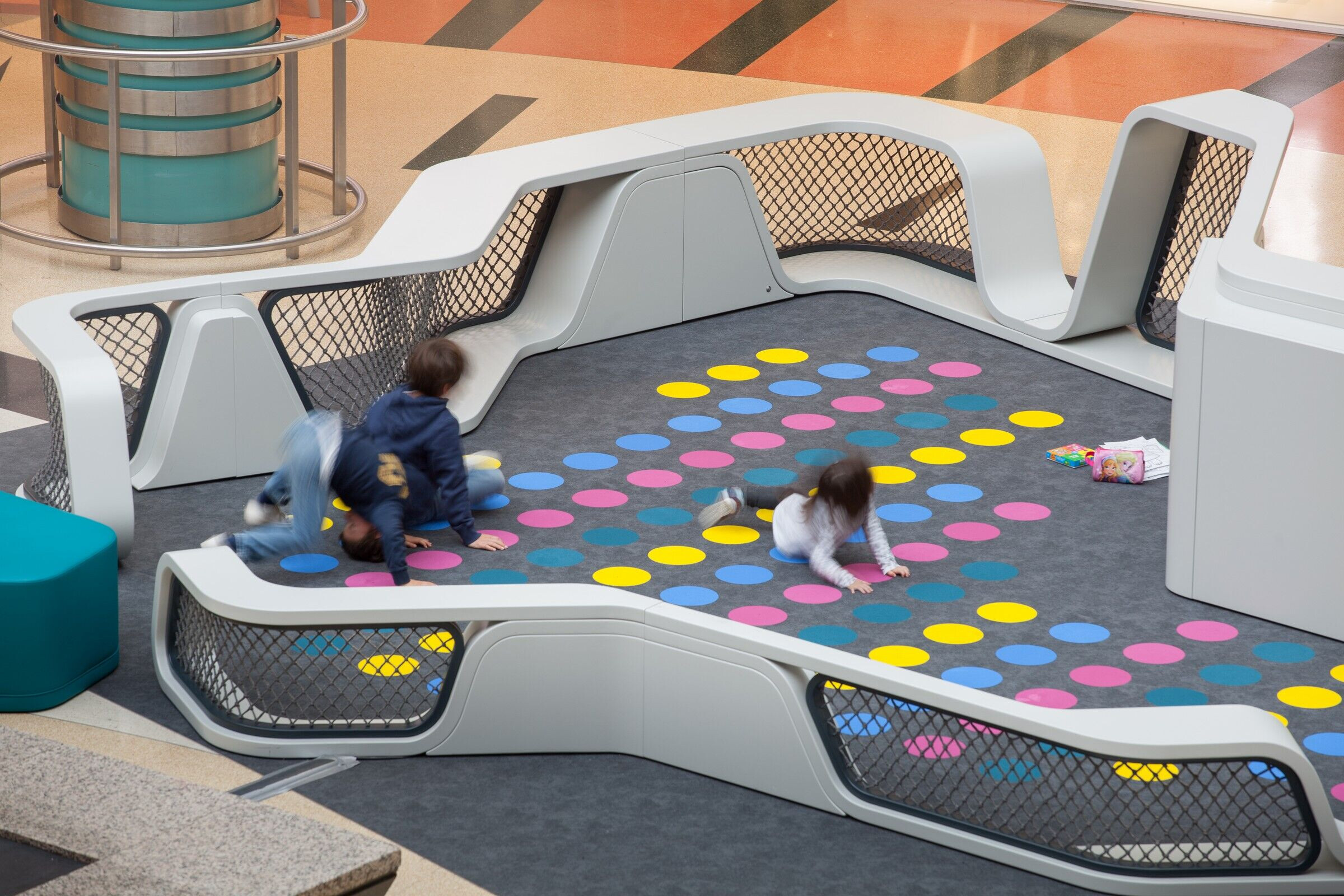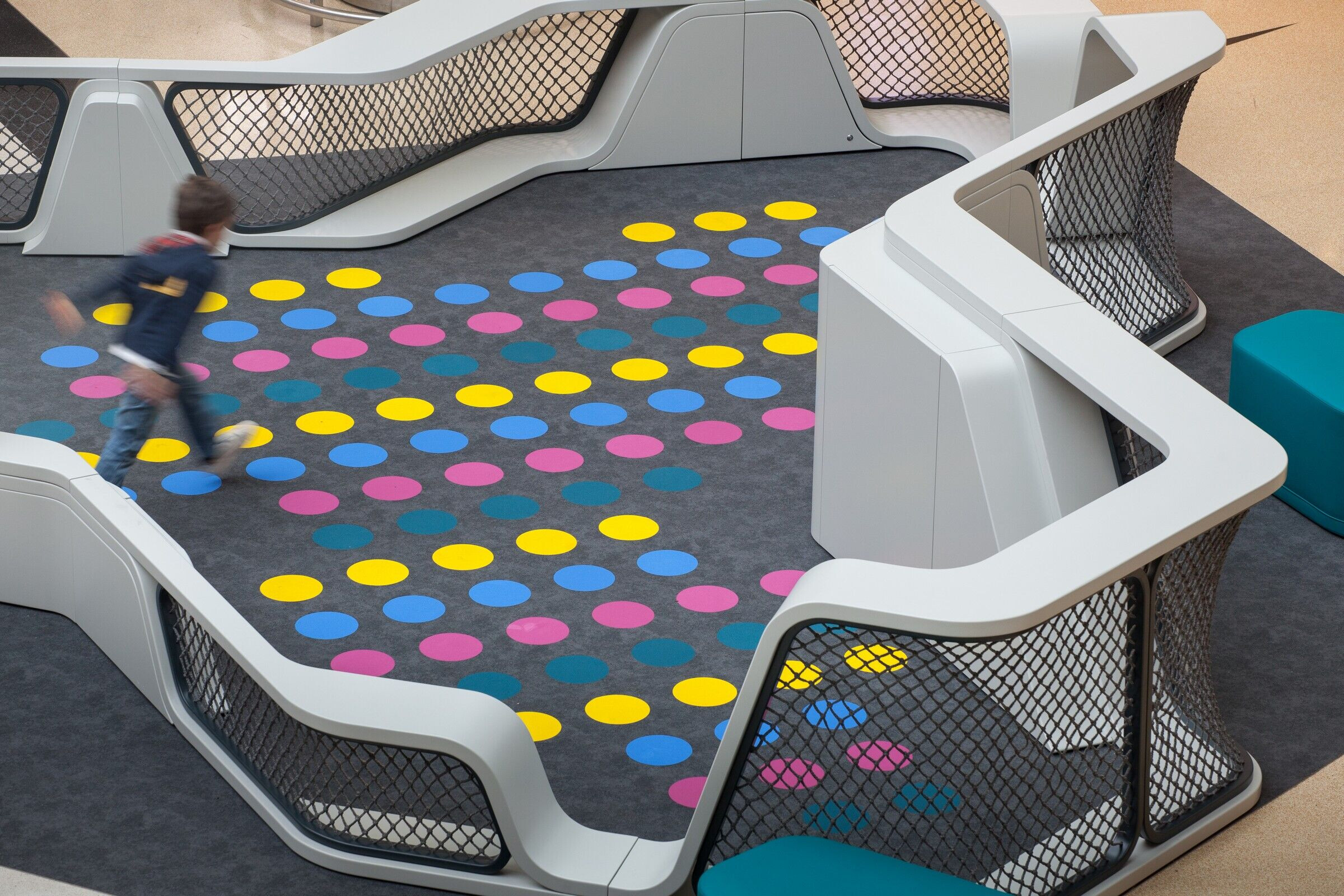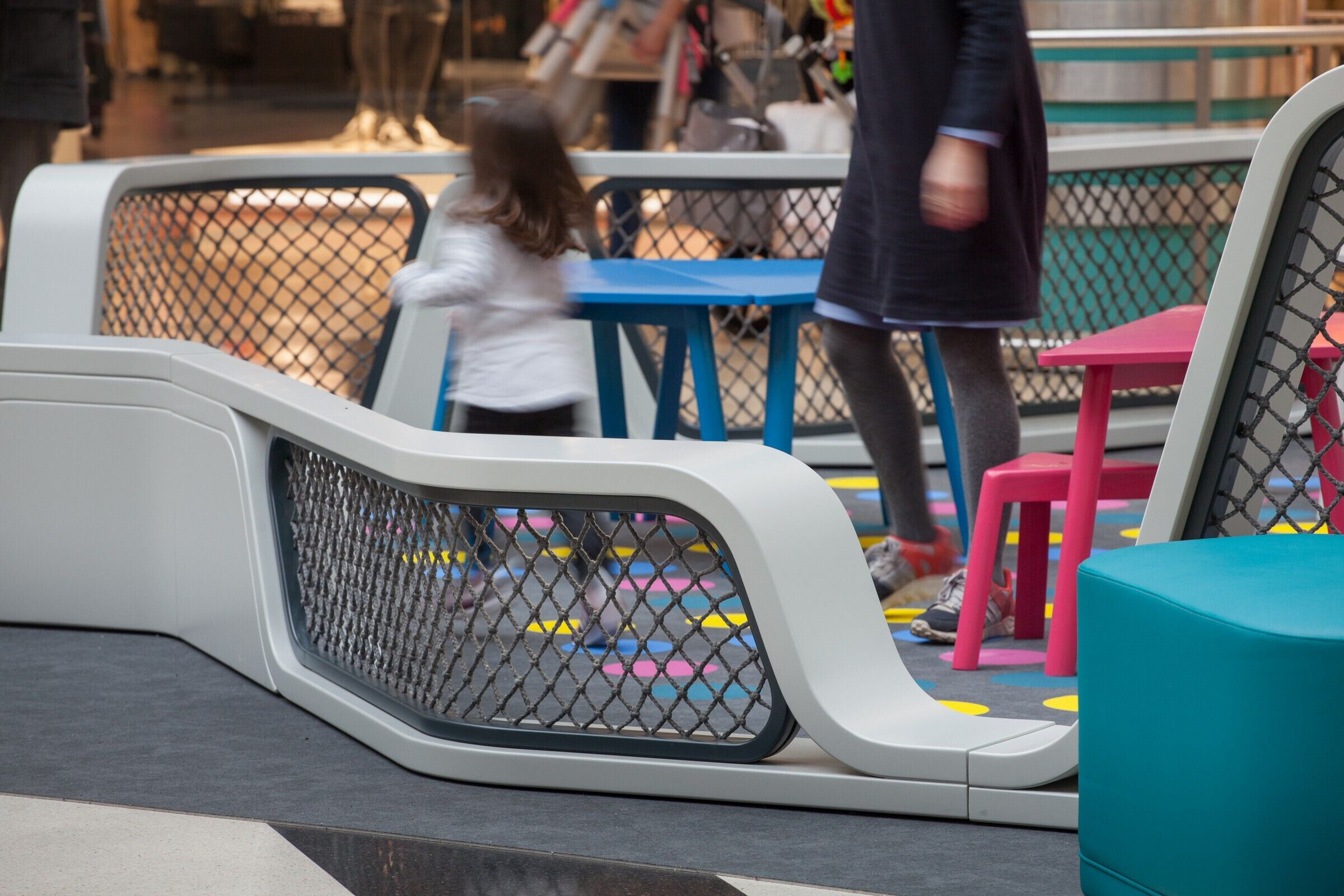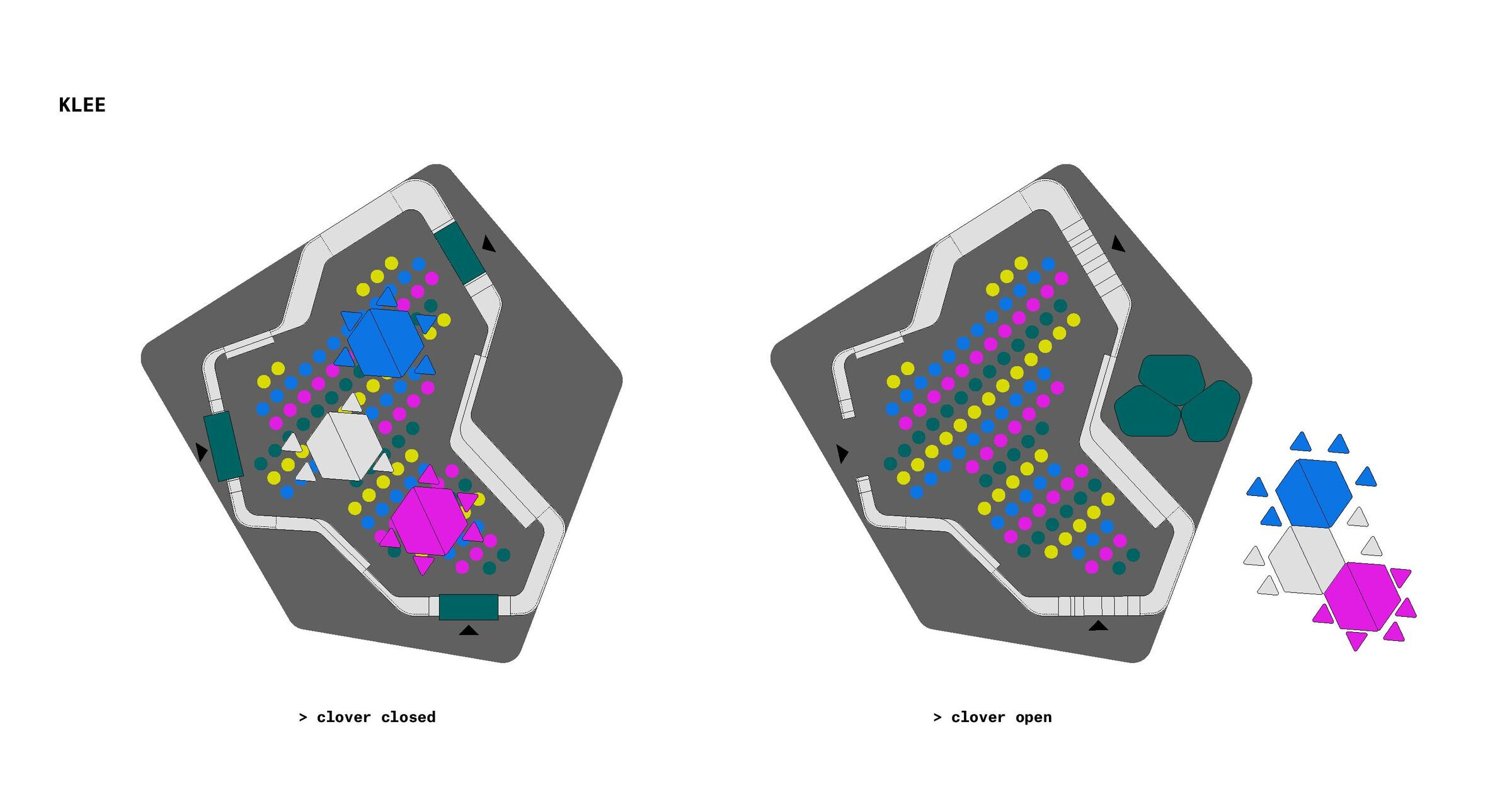 Material Used :
Wood, mdf, linoleum, textile panels