Studio 11:11 was invited to create a functional and sophisticated interior for a modern family home. The design focuses on generous proportions that are offset by slim and refined detailing, resulting in an air of rich elegance and simplicity.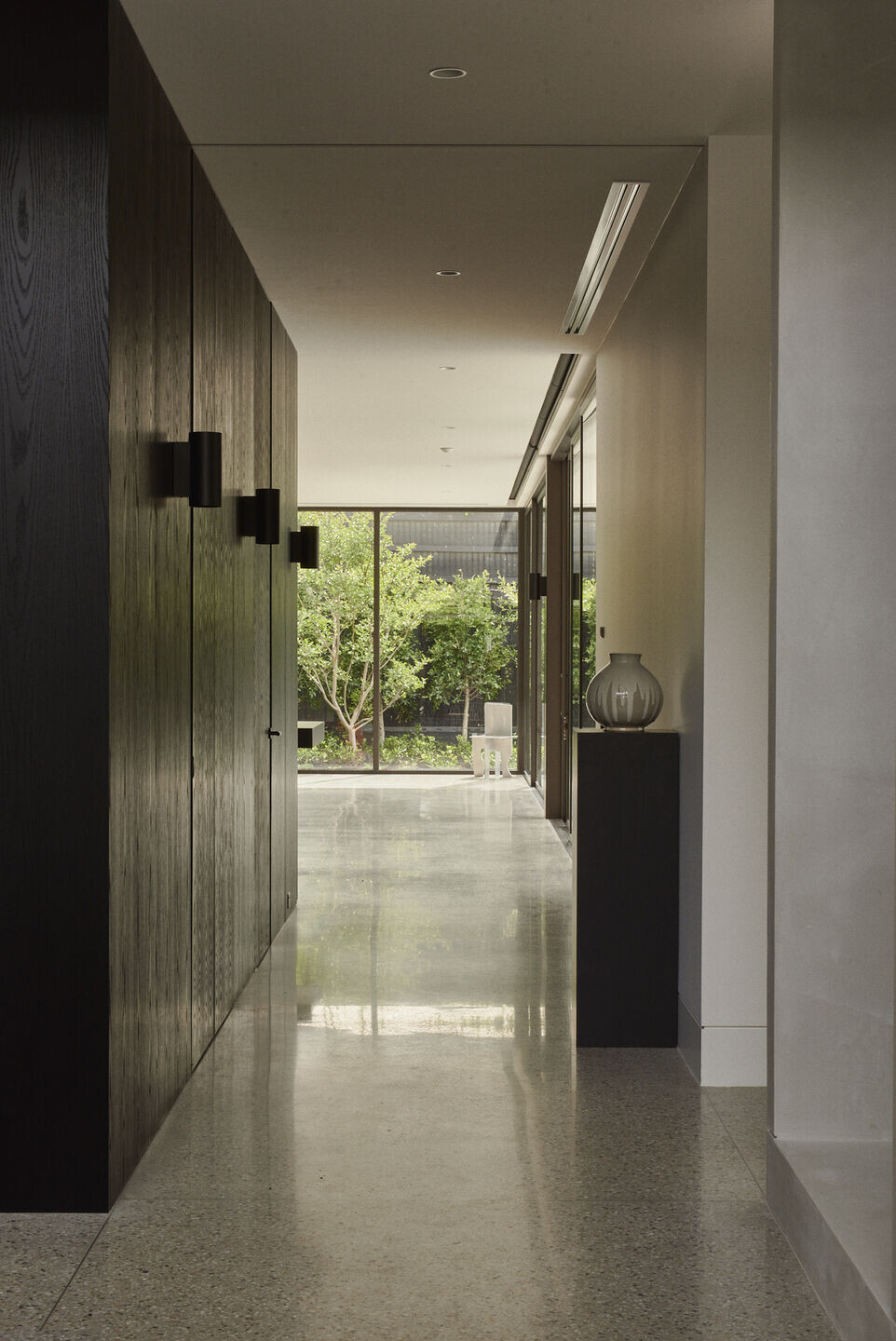 Upon entry an angular sheet of raw steel cuts through heavy set forms to create a sculptural stair balustrade. Following on, the open plan living area is centred around an impressive fireplace wall with a strong visual connection to the garden and alfresco terrace. The cabinetry designs are understated and restrained, allowing the quality of the materials and grand proportions of the spaces to be the hero.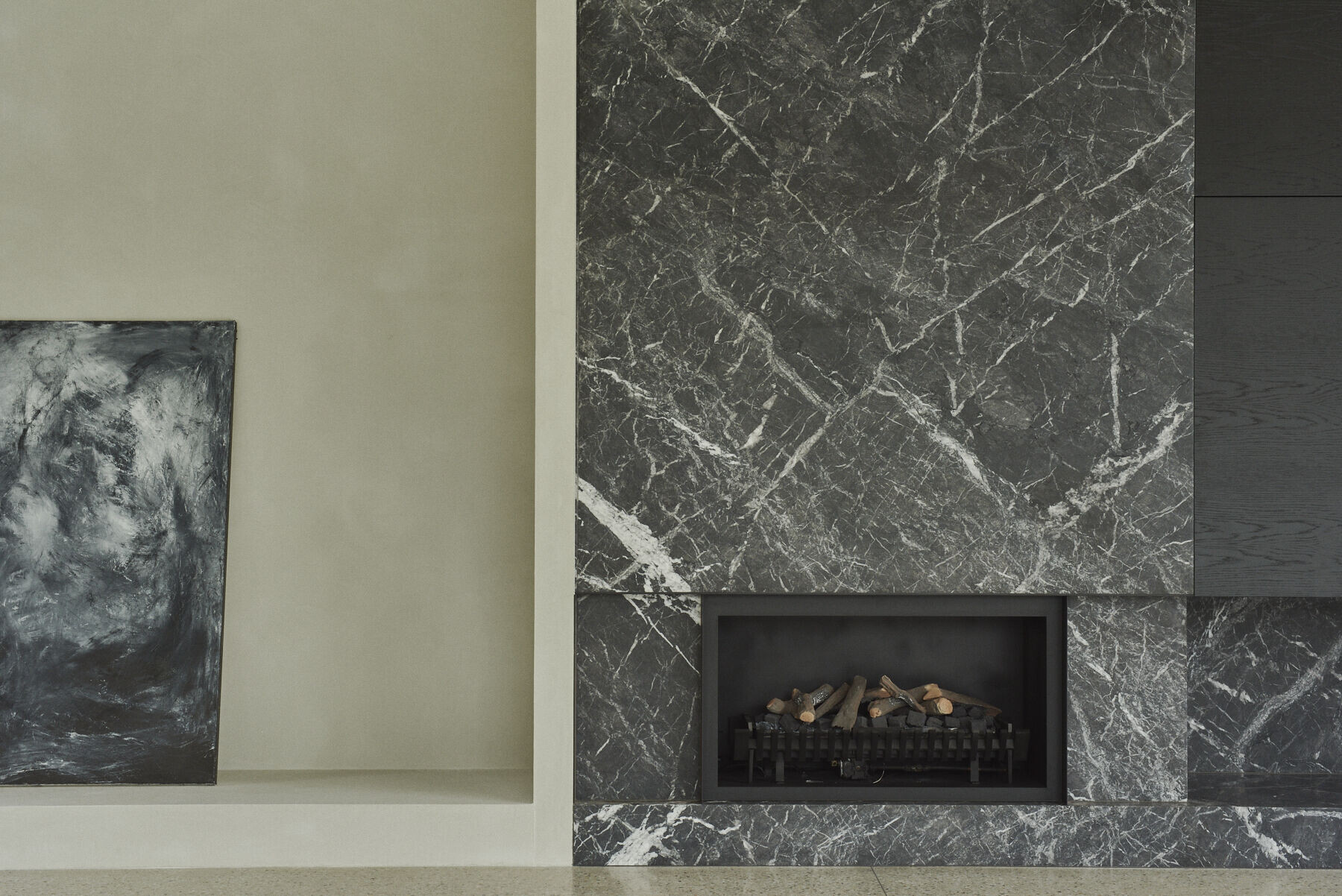 To establish consistency throughout the home there is a running theme of dark objects thoughtfully composed within light spaces. The selection of dark and dramatic natural stone in monolithic forms, dark toned timbers and off-white walls creates a timeless palette of materials and an appropriate backdrop for the client's impressive art collection.

This home provides a sophisticated, serene and elegant setting for it's inhabitants to live in.